Sean Byrne travels the world photographing beauty spots, and it all started on Instagram. He talks to Jon Stapley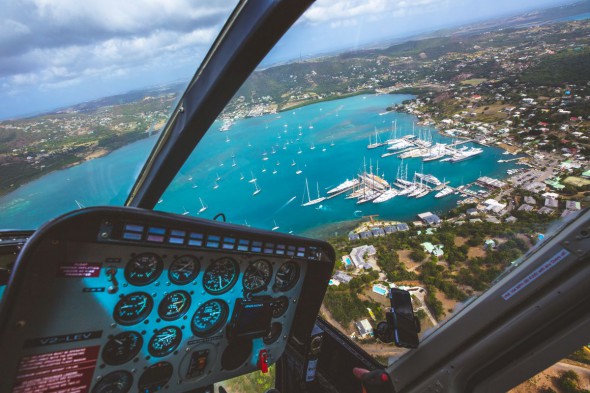 Helicopter Harbour. All images by Sean Byrne.
We were originally going to start this article by asking whether you'd like to be paid to travel around the world to exotic locations and take photos of them, but we've decided not to bother because of course you would. So instead we'll just allot this time to allow you to take a moment to be a bit jealous of Sean Byrne.
Sean has been a photographer for about four years now, following a life spanning several diverse careers, and he has collaborated with National Geographic, Iceland Air, Austria Tourism, Travel Alberta and more to produce his exceptional travel photography. He's dipped his toe into many photographic waters, having also shot portraits of Rita Ora and embarked upon a few longform art projects.
So how, you might well ask, does one get into this racket? We caught up with Sean to find out a little more about how he built his photography career…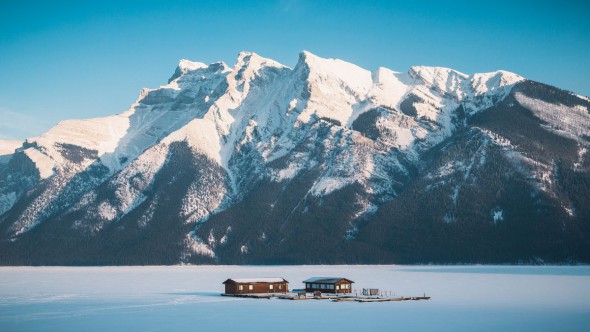 Lake Minnewanka, Alberta, Canada
Starting out
"I started on Instagram four years ago, just taking pictures on my iPhone," Sean says. "Because I used to be in graphic design, I kind of had an eye for what would make a good picture. I started using a few apps to make the images look a bit better than they actually were, and it just grew from there."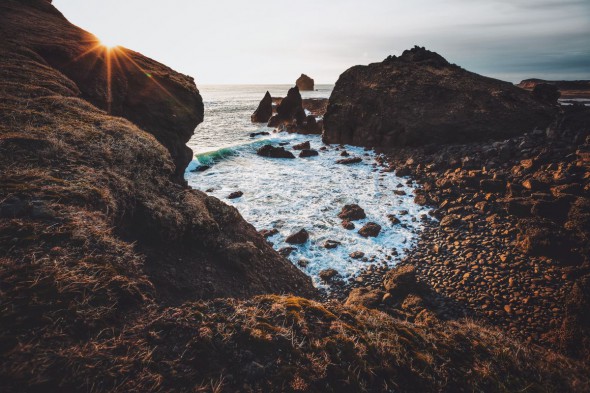 Reykjanes, Iceland. Taken on iPhone.
A few likes here and a few likes there, and Sean started developing a small following, and noticing other photographers that he liked in the process. He began to spot creative effects on other people's Instagram profiles – things that would be familiar to a seasoned photographer but were new to him.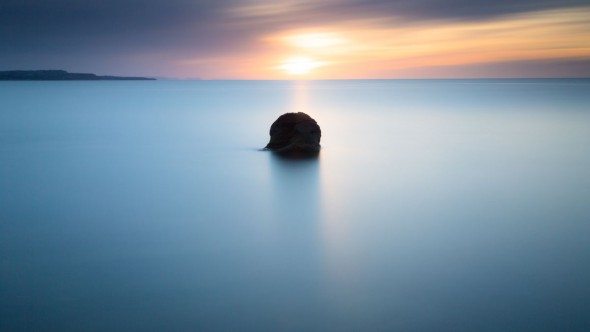 The Lone Black Rock, Dawlish, South Devon.
"The first was long-exposure shots," he says. "I was fascinated by how that effect was achieved. So I did a lot of research, asked a few friends who were professionals how to achieve long exposures, and that got me out buying the equipment and testing it myself. I taught myself how to do things, looking online and at magazines."
As Sean's kit bag expanded, so did his social following, and one day he found himself offered the chance to shoot a tourism campaign.
"It was Travel Alberta [Canada]," he says. "I went to Alberta for seven days and that was my first big break. To have someone like that sing your praises and love what you've done – that makes people realise you're more serious about this than just having it as a hobby."
Vermilion Lakes, Alberta, Canada.
"I was there with three others. One was a professional Instagrammer, so she told me what to expect, what to achieve, what to ask for budget-wise – she basically taught me the beginnings of how to do this professionally."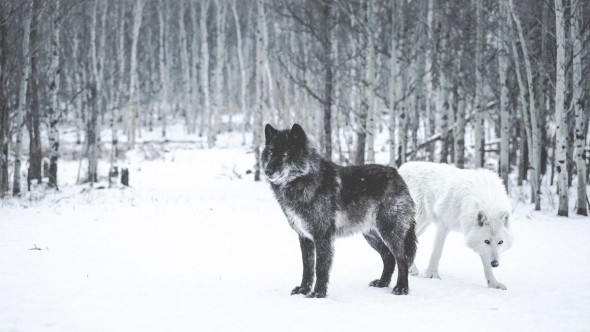 Pair of wolves.
Though being out in Alberta was daunting, Sean found that sticking to what he knew best enabled him to get the shots he needed.
"I feel comfortable whenever I'm doing a landscape. I'm so at ease, I flow quickly. If I'm shooting something I'm not keen on I'm not too confident, but give me a landscape and I'll find something in it."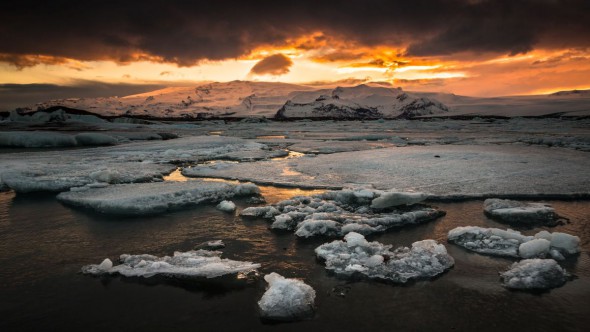 Jokusarlon Lagoon, Iceland
Working pro
Since the Alberta campaign Sean has been contracted to shoot many more of the world's most beautiful tourism hotspots. When you scroll through his images, taken over several years, it's remarkable to watch how his photography has evolved.
"For most people into photography, your style changes over time," Sean says. "There are fashions as well, a certain look to an image that gets popular. When I started an HDR effect was quite common – now it's moving into more of a vintage type of look. That's where I am at the moment."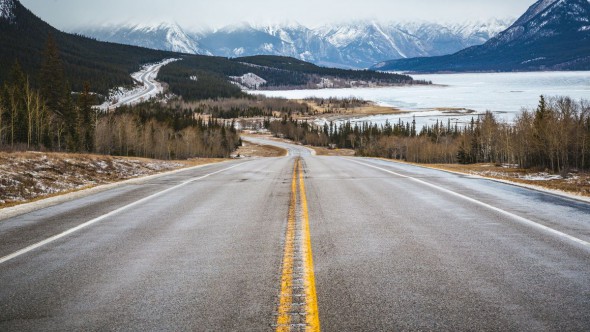 Driving on route
Though his tourism shots take in many styles and locations, Sean still finds that remembering the principles of landscapes serves him well.
"I try to get to a location as early as I can so I can sit and appreciate what I'm looking at," he says. "I make sure to sit back and take it all in before I start taking images. That means when I get home, I know what I saw and I can try to capture that in my edit.
"Editing is a big thing in my photography. Ninety-nine per cent of the time I'm using Lightroom, which I think is the best software for editing photos. If there are some trickier bits I might take it into Photoshop, but I strongly am a big believer in Lightroom."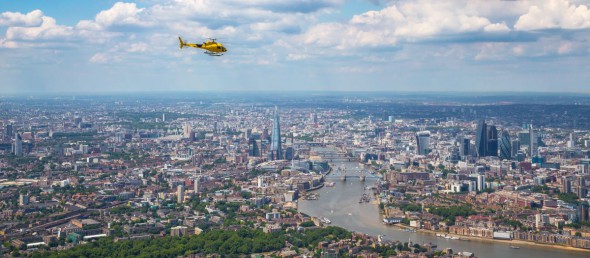 London panorama
The journey
Though Instagram was a vital part of Sean's journey to travel pro, there are many other parts of his journey that have ended up proving important.
"There are different things in my life that brought me to where I am today," he says. "I was in the army, which taught me to love being outside. I love mountains and being by the sea. When I left the army I became a graphic designer, which taught me how to get the best out of images.
"When I was made redundant from there I had to fall back on the HGV licence I got from the army, so I was doing a lot of trucking, going up and down the country. Up high in the truck I was seeing the kind of views you wouldn't see from a car, so on my days off I'd go back to the places I'd seen and take pictures. So all these things have helped me to who I am today as a photographer."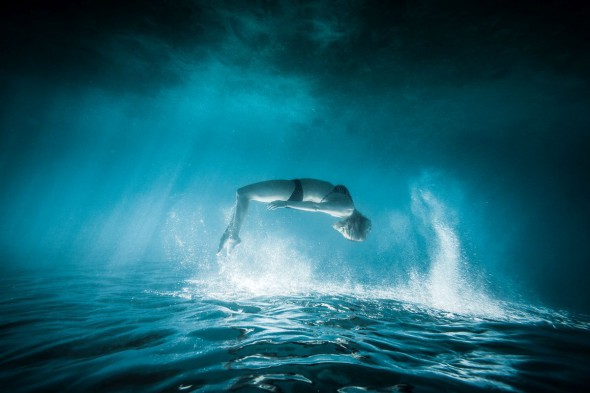 Mermaid Alex
About the Author
Sean Byrne is a photographer specialising in landscapes, seascapes and travel, with a little celebrity portraiture thrown in. He's hugely active on Instagram, and you can also find him at his person websitebyrnephotography.co.uk
Related articles