Thinking about going full frame? The Canon EOS 6D is currently the most affordable full-frame DSLR on the market – David Parry from Canon UK talks to Wex about what makes it special.
MG: What kind of photographer do you think the EOS 6D is aimed at?
DP: The Canon 6D suits the sort of person who's really into detailed photography. So, if someone enjoys landscapes, portraiture or still-life photography, this is a really good camera for them because it incorporates a large sensor into a small and lightweight body. It's easy to carry around but it really does give you that amazing detail – especially in poor lighting conditions. It really gives you the freedom to be able to shoot even when the lighting conditions are dropping off, which is quite often in landscape photography.
MG: Canon opted for a 20.2MP sensor for the EOS 6D. Is this to strike a balance between a high resolution and noise control?
DP: Yes, there are a couple of reasons for going for that resolution, but one is for a good balance between light-gathering capabilities and detail. Generally, the more megapixels you go for, the more the camera struggles in low light, or the more processing that needs to be done to achieve high image quality. It's also about file sizes too; generally, when you have a really high megapixel camera, the files (and particularly the Raw files) can be absolutely huge, which can be quite hard to work with. We felt this was the best balance between detail, low-light capability and file size.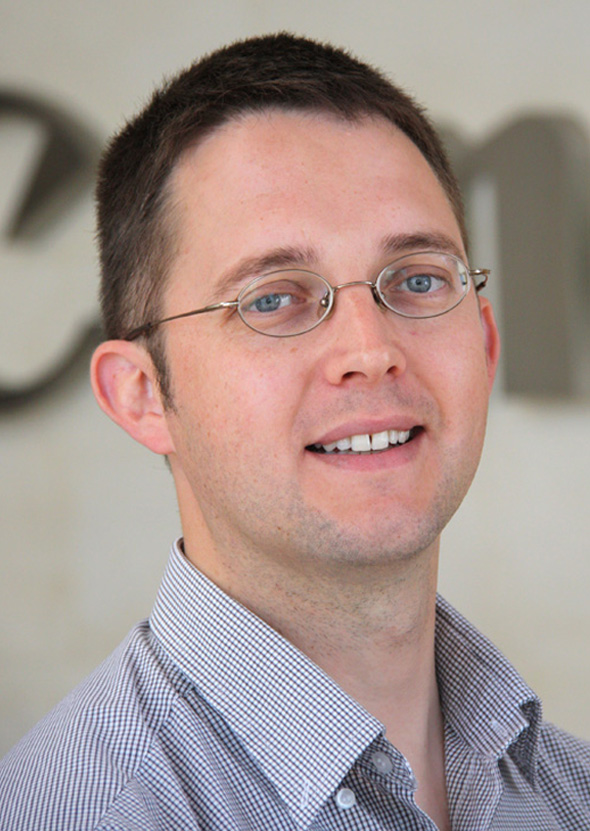 MG: What kind of feedback have you had on the EOS 6D?
DP: The majority of the feedback we've had has concerned the camera's size and weight. People love that it's that bit smaller and lighter [than the 5D Mark III], and it makes such a difference when you're carrying a couple of bodies and maybe three or four lenses around with you. To have a camera that's that bit smaller and lighter becomes a real bonus when you're spending a lot of time out and about. To have that size of sensor inside a lightweight body is really exciting, and once people start using it they really enjoy it.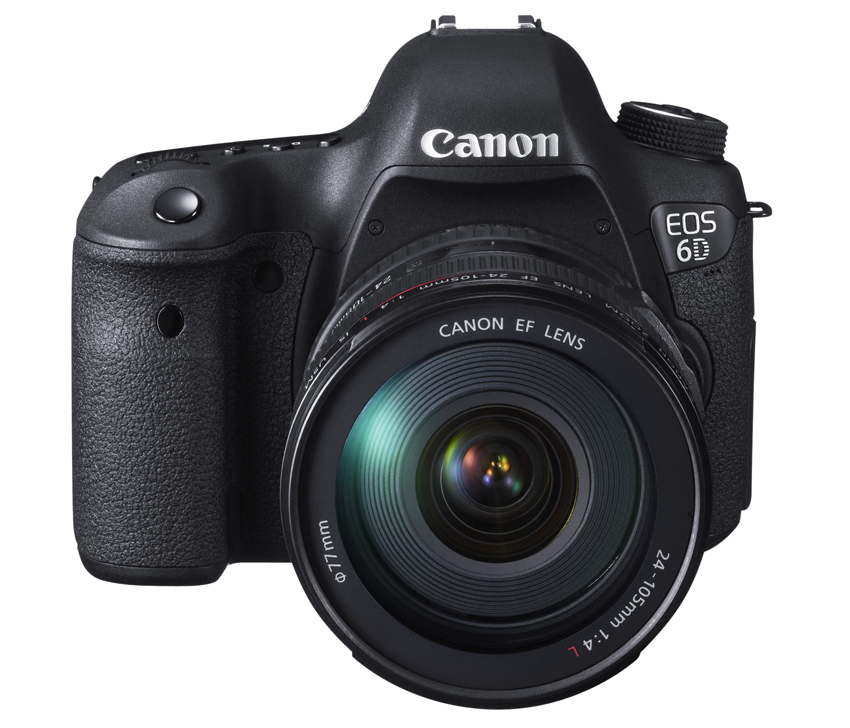 MG: Has it been popular among a particular group of photographers?
DP: We've now got the EOS 5D Mark III in the range, and we're finding that that camera's being bought by a lot of people who are shooting sports and wildlife photography because of the more advanced AF system. It's a similar buyer to the EOS 7D or the EOS 70D. But the beauty of the EOS 6D is that it's opening up the benefits of full-frame photography to more people. If it's all about detail for you, if you do a lot of architectural or landscape work, you're going to love the EOS 6D because of the amount of detail it will give you.
MG: For most people, would you say the main advantage to go for a full-frame camera over a cropped-sensor alternative is to retain the wide angles of their lenses? Or for control over noise? Or something else?
DP: I don't think there's any one reason, but I think a lot of people come into full frame because they want more control over depth of field, more control over their ability to blur the background and pick off subjects, and be more selective with where they are focusing. But when people start using their cameras they realise the other benefits, such as the detail you can get, the amazing low-light capabilities of these cameras and the range of lenses that you get with it because of the L-series glass that we have; getting that wideangle on the L series really does make a difference. I think people come into full frame for one reason but when they start using it there turn out to be a multitude of reasons why they enjoy it.
MG: Models such as the Sony A7 show how small a camera can be while still incorporating a full-frame sensor. There's quite a difference in size and weight between that and the EOS 6D – do you imagine a model that small within Canon's range that could still feature a full frame sensor?
DP: I think all manufacturers, including Canon, are striving to give people the smallest and lightest body with biggest possible sensor. If you look at products like the EOS 100D, the EOS M and even the PowerShot G1 X Mark II for that matter, as that has a 1.5in sensor in a relatively small body, you can see that's what we're striving to achieve. That's what people are asking for: the lightest experience, which means you're carrying the camera around with you more often and shooting more often, but with the best experience and largest sensor possible. I think the type of people who are going for the EOS 6D are the people who may have had the EOS 700D, 60D or 7D, and they want to make the jump up into full frame. So, they might use one of their current cameras for sports, for example, but they'll go for the EOS 6D when they want to experience a different kind of camera and a different level of detail.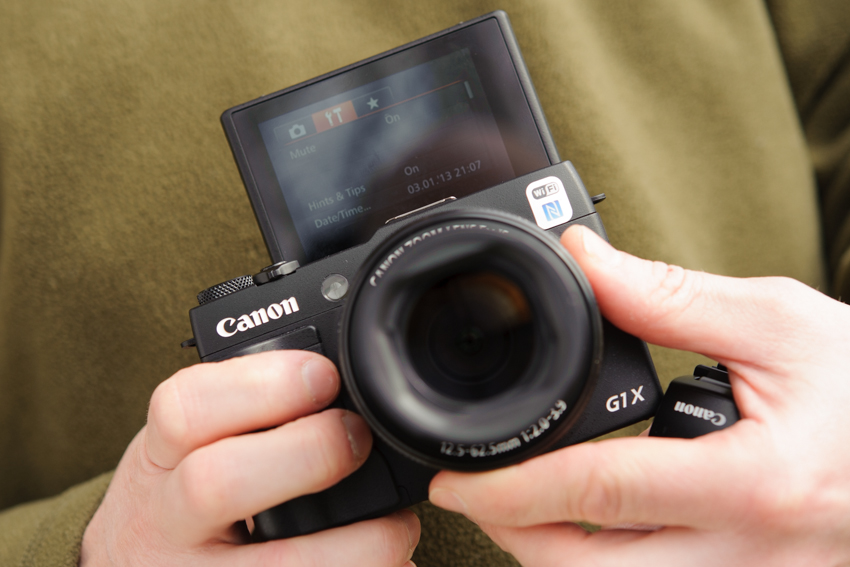 MG: And obviously it's much easier upgrade than the EOS 5D Mark III given its lower price.
DP: Yes, it's given people the opportunity to experiment with full frame so they can get into that type of photography. Once you start using full frame it's very hard to go back. You get used to that level of detail and control over depth of field, and when you start using the L series lenses it opens up a whole new world of photography.
MG: Would you say there's a market for an even cheaper full frame model or would that involves too many compromises elsewhere?
DP: Personally, I'd love to bring out a cheaper full-frame model, something that's very easy to use but will help people experience full-frame photography. I think that would be great, but the difficult is we don't really want to compromise on anything. If you think of the price of the EOS 6D now compared to that of the EOS 5D Mark II when it came out, I think we're very lucky as photographers to have a product such as the EOS 6D at that price, but it would be great to have a full-frame product at a lower price points. I'd love to see more full-frame lenses too. Obviously, when people step up to a full-frame camera, they have to think about the fact that any EF-S lenses they have won't be compatible, so they have to think about investing in their next level of glass which can be expensive. So, to extend our range with some more cost-effective full-frame glass would be great too. Saying that, we've produced over 90 million EF and EF-S lenses now, so there's a lot of second-hand options out there. It's really nice people have the option to buy second-hand glass and, as long as it's looked after, it still works perfectly.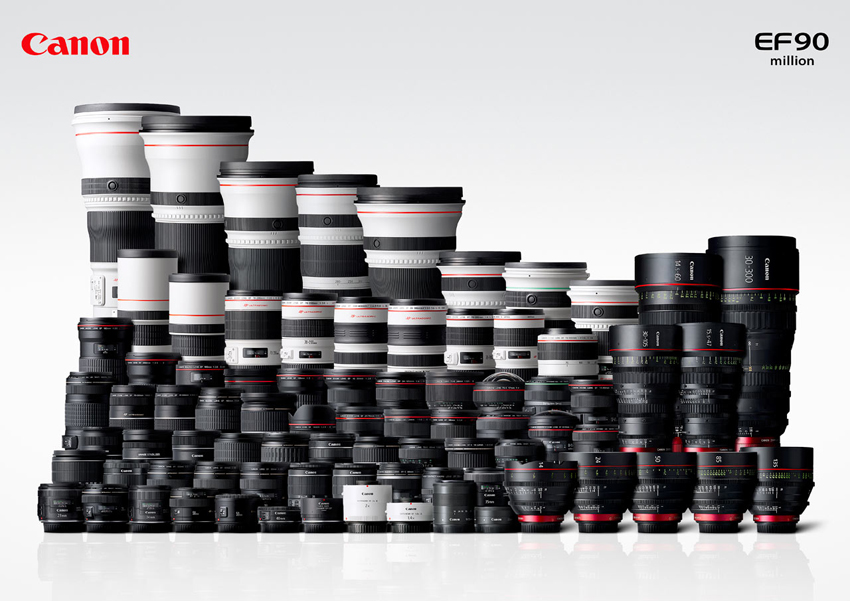 MG: The EOS 300D (launched in 2003) is considered by many to be the camera which democratised DSLR photography. Do you think the EOS 6D does the same for full-frame DSLRs?
DP: I think the EOS 5D Mark II did that. Obviously when it was new it was around £2300 but then it started to drop and the market found its price for it. That camera was a law unto itself and its reputation was absolutely incredible. We were really proud of it and it's still is a very, very good camera. A lot of people made the investment in that product and they were rewarded with a great experience, so I feel that was the camera that opened up full-frame photography. And that's part of the reason that we have both in our line-up, because a lot of people have accepted full-frame photography.
MG: I imagine not even Canon would have anticipated the impact the EOS 5D Mark II would have, particularly on videographers.
DP: When I first learnt the 5D Mark II would have HD video I thought that was great. But when people started using it, and started to show us what they were creating with it, it just absolutely blew our minds. It was incredible. But that quite often happens with the kit that Canon produces; it's produced for one purpose but then people get hold of it and do incredible things with it. And that in turn develops the next line of products; without the Canon 5D Mark II and everything that happened after it was released, we wouldn't have any of our Cinema EOS cameras. It's feedback from people using them for video which has developed the Cinema EOS range.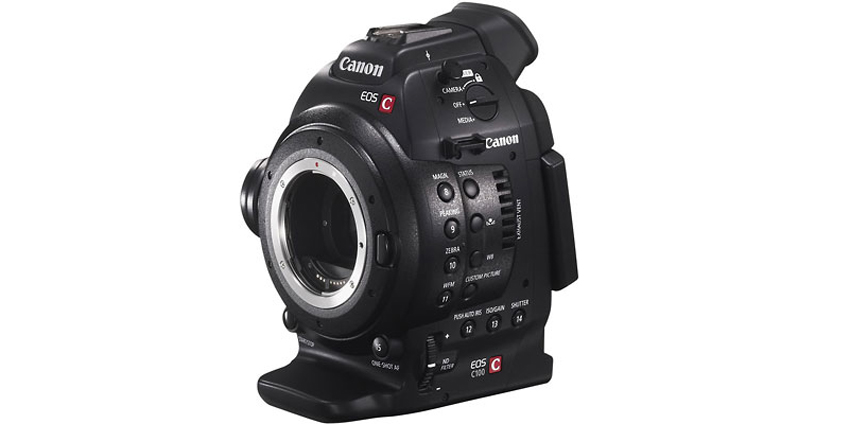 MG: The EOS 6D was the first DSLR to offer GPS. Do you know if photographers have taken to it?
DP: I think it's a useful feature, but it's still an emerging technology in the sense that people are still finding out about it. It's not something you'll have on all the time but if you do a lot of landscape work having it activated is really handy. Interestingly, when we first introduced it onto our compact cameras, we thought it'd be great for people going on holiday, as they could say they stood in a certain position and then overlay it onto Google Maps. But, since we launched it, a lot of people such as surveyors, architects, engineers and even archaeologists have come to us and said how fantastic they have found the feature. An archaeologist can find something and take a photo of it with the location at which they found it logged instantly. There are surveyors and engineers out there who only get paid if they can prove they've done the work, and being able to show your employer or client a photo with GPS information is really handy for doing just that. It's only when people start using it that that it turns out there are a multitude of different things you can do with it, and as more people start using it it will become more useful.
MG: The EOS 6D is also one of a handful of DSLRs with Wi-Fi. How is that useful for the DSLR user?
DP: You can share you images on social media, but for me, the most exciting thing about this is the remote-capture capability. To be able to set the camera up and be away from it, but still take images with it, is an exciting proposition. If you're shooting interiors, for example, you can set the EOS 6D up in the corner of the room to get as much in as possible, and then step outside before you take the picture, all the while seeing what the camera sees. If you photograph wildlife, you can set the camera up and retreat to a safe distance and get the photo that you want, and if you shoot landscapes you can do the same, maybe waiting indoors or in their car until the conditions are right for the photo.