Before she became a full-time photographer, Sue worked with the BBC for 11 years in their Natural History Unit where she was an Associate Producer on the award-winning series 'The Blue Planet' and 'Planet Earth', She is now a professional wildlife and travel photographer whose clients include the BBC, Discovery Channel and Animal Planet.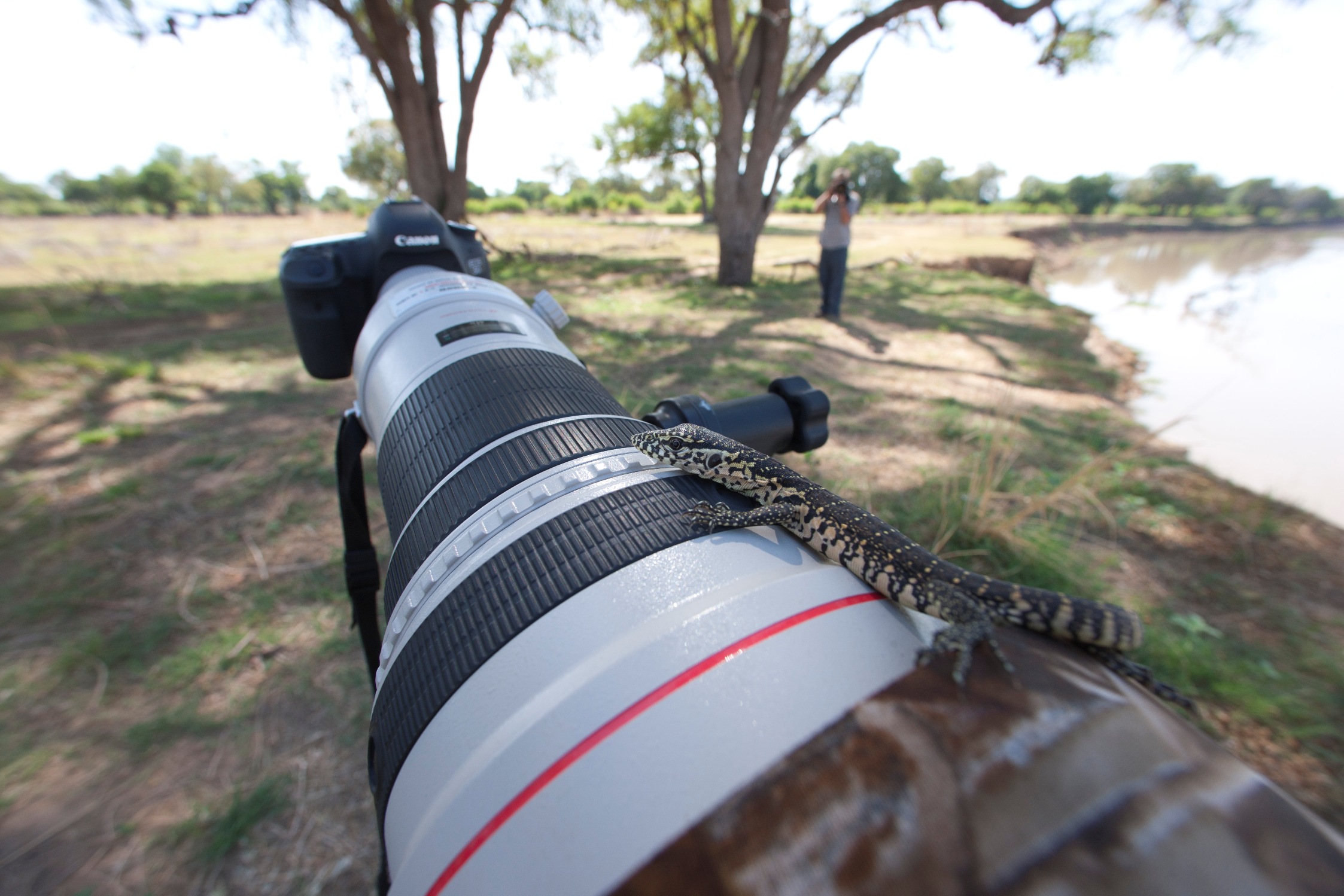 We have one signed copy of Sue's book Cold Places to give away, a spectacular collection of images from her time spent in the world's polar regions. Just leave a comment to enter! (more details below).
We sat down with Sue recently to chat about wildlife photography, exciting animal encounters and new adventures in warmer climates…
Hi Sue – can you tell us what you've been up to on your recent trip to Africa?
Last year was the 20th anniversary of The Hide, an award-winning luxury safari lodge in Zimbabwe, so I went there to take some photos and see how it had changed since my first trip there in 2007 when I was working on a TV program called 'The Big 5 Challenge' with Animal Planet
I went on to Zambia to visit the Bushcamp Company's Mfuwe Lodge and Kapamba camp, in the South Luangwa Valley – and then finally I visited Karen Blixen Camp in the North Mara Conservancy in Kenya. All wonderful locations!
You bought the 5D Mk III recently, how have you found it for wildlife photography so far?
I was using the 5D Mark III in Papua New Guinea earlier in the year, which I really enjoyed. I was there for 6 weeks photographing people, villages, landscapes, including an erupting volcano, then finished up off the Australian coast to photograph the total solar eclipse in October. Then on this most recent trip to Africa I found it particularly helpful for doing some of the low-light shots of animals. I think the 5D3 is fantastic, especially first thing in the morning and last thing in the evening in dusky conditions or when you're out looking for wildlife on a night drive. The higher ISO settings allow you to photograph successfully in some very low light conditions and I love it!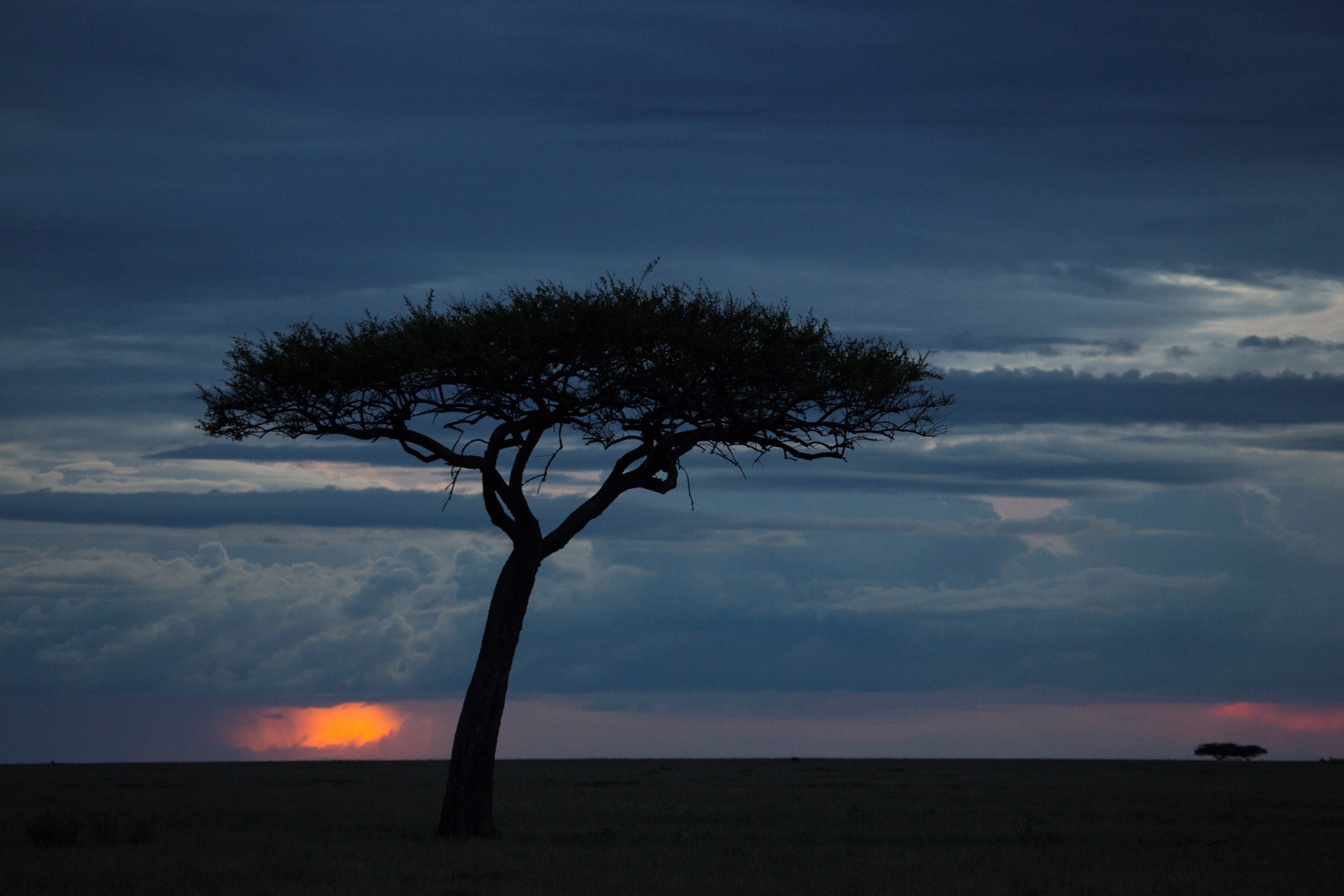 I've got the 1Ds III as well as the 5D III, and having both together are great for wildlife photography. I really try to avoid switching lenses when I'm in the field so I keep a long lens on one body (either my 600mm or 300mm) and a wide angle on the other.
When you're away on a photography trip, what gear do you take with you and how do you carry it all?
I have the Gitzo GT4552TS tripod, which I use with the Series 5 Ball Head and it's fantastic. It's from their traveller range and it packs down so you can get it into a really small bag. It has definitely made a difference to my photography using the tripod. I can handhold some of my lenses, but the 300mm and 600mm lenses with that tripod are really a fantastic combination.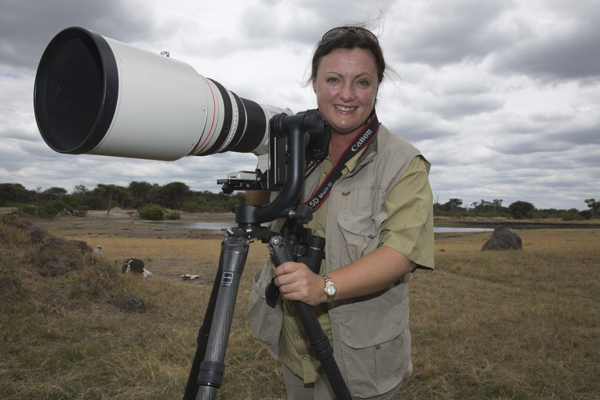 I also took a pair of Minox binoculars (my APO HG 8 x 43) to Africa this time and some Paramo clothing for safari - I've been buying their stuff for years for cold weather use, as well as on safari. It is light, dries quickly and packs up really small. So I can fit in even more camera equipment!
I recently got the Kata Pro-V 610 PL bag and love it for when I'm carrying a lot of kit. It's very comfortable, well-designed and fits LOTS of gear. I also have the smaller Bumblebee bag for when I'm carrying less but it still fits a couple of bodies and several lenses in too.
Were you able to test the 5D3 in any low-light or night shooting scenarios?
I got a nice shot of a total solar eclipse, which was taken on the 5D3. I also had the chance to photograph an erupting volcano at night with it too. Nobody else was able to get any usable photographs, whereas I was able to use the maximum ISO of 25600 and capture the lava running down the volcano.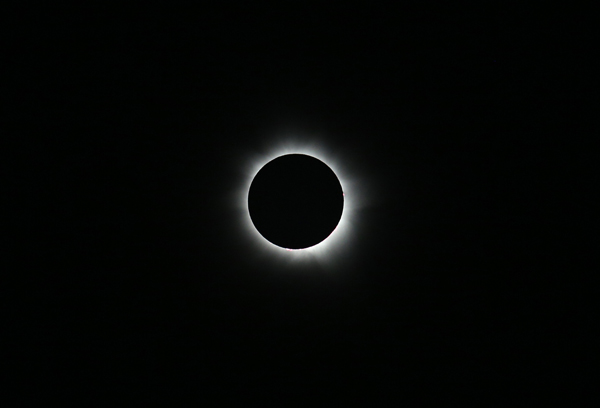 On your last photography trip to Africa you saw and photographed the Carmine Bee Eaters for the first time. Were there any animals that you had the opportunity to photograph for the first time on this trip?
Yes there were a few animals I hadn't photographed before, which is always rewarding, including bush babies, chameleons, hyrax and tiny new hippo calves, which were really cute. For me, Africa is still new, so it was great to get to see certain animals up close for the first time.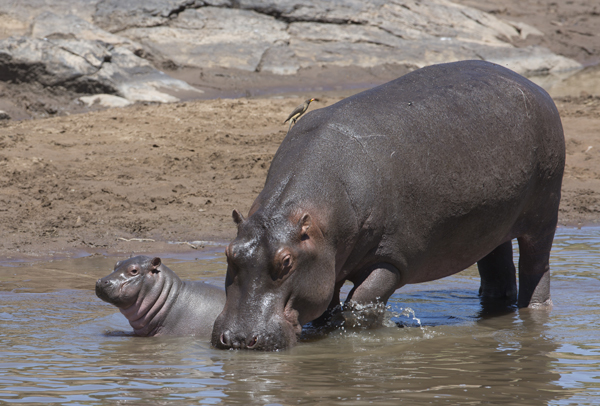 Any memorable animal encounters on this trip?
We had this incredible day when we'd gone out in the vehicle in to an area called Leopard Gorge in the North Mara Conservancy and found a female leopard just resting in the bottom of the gorge. So we parked next to a large rock and she got up and walked behind the rock. Then suddenly she jumped up on top of the rock right next to me! I was in the open vehicle and she just walked across the top of the rock and snarled at me about 6 feet away. I didn't want to move and startle her so I just stayed absolutely still and managed to get the photo below. It was just unbelievably exciting to have this beautiful, beautiful animal literally about 6 feet away. The chef from the lodge had come out in the car with us for the day; I think he's going to stick to the kitchen after that!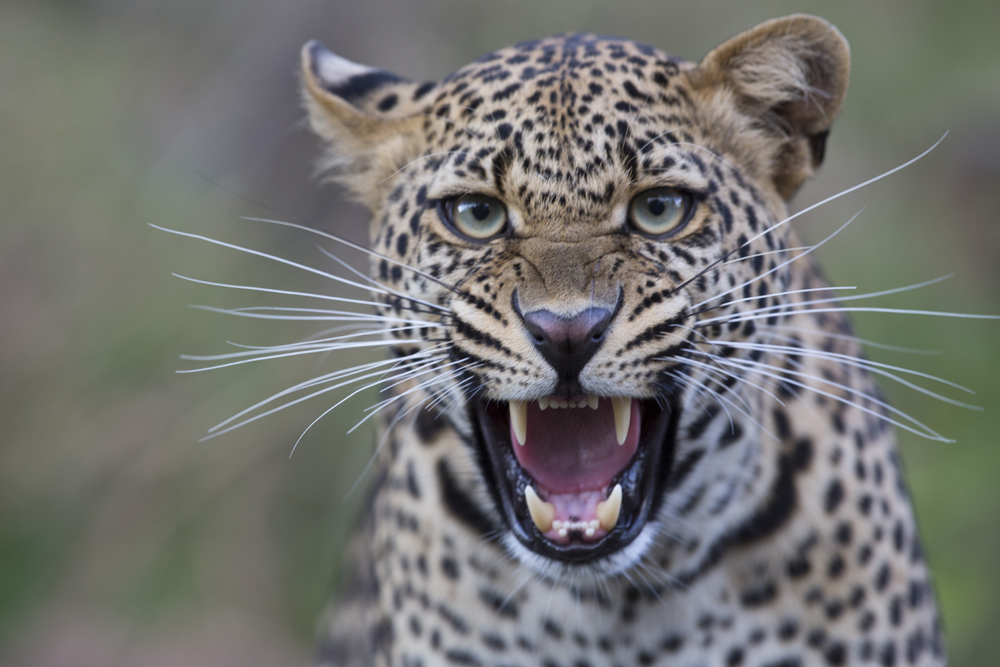 It was good to get close to wild elephants when they were coming to feed in the grounds of Mfuwe Lodge in Zambia, because they are such spectacular and interesting creatures. They regularly come through there at that time of year to feed on what is known locally as mango. They just wander through the grounds of the hotel. Because there's a step, it's possible to get quite close without disturbing them if you keep nice and still. You can see here, I was about 8 ft away from them. It was fantastic.
I could just watch elephants all day, every day. They're brilliant and I love their interactions between the different members of the family, from little babies to the matriarchs. So, that was definitely special too.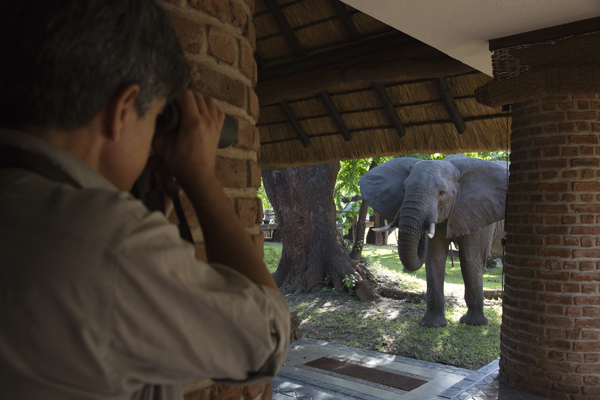 What animal was the most challenging to photograph on this trip?
There was one animal that I didn't get a photograph of. It was the African Pitta, which is a bird that lives in thick undergrowth and is very rarely seen. It's an absolutely beautiful bird and I saw it and it flew right in front of my face but I never got a shot of it. So that was a bit frustrating...my friend Chris got a lovely photograph of it!
I hadn't actually seen a leopard in the daytime until this trip to Africa and there are people like Jonathan and Angie Scott – both great photographers – who have probably seen more leopards than I've had hot dinners! There have been a lot of good leopard photographs so it's a real challenge to try and get something a bit different. I hope people like my shot - because of the proximity of the leopard and the way I photographed it, I hope I conveyed the excitement of the moment.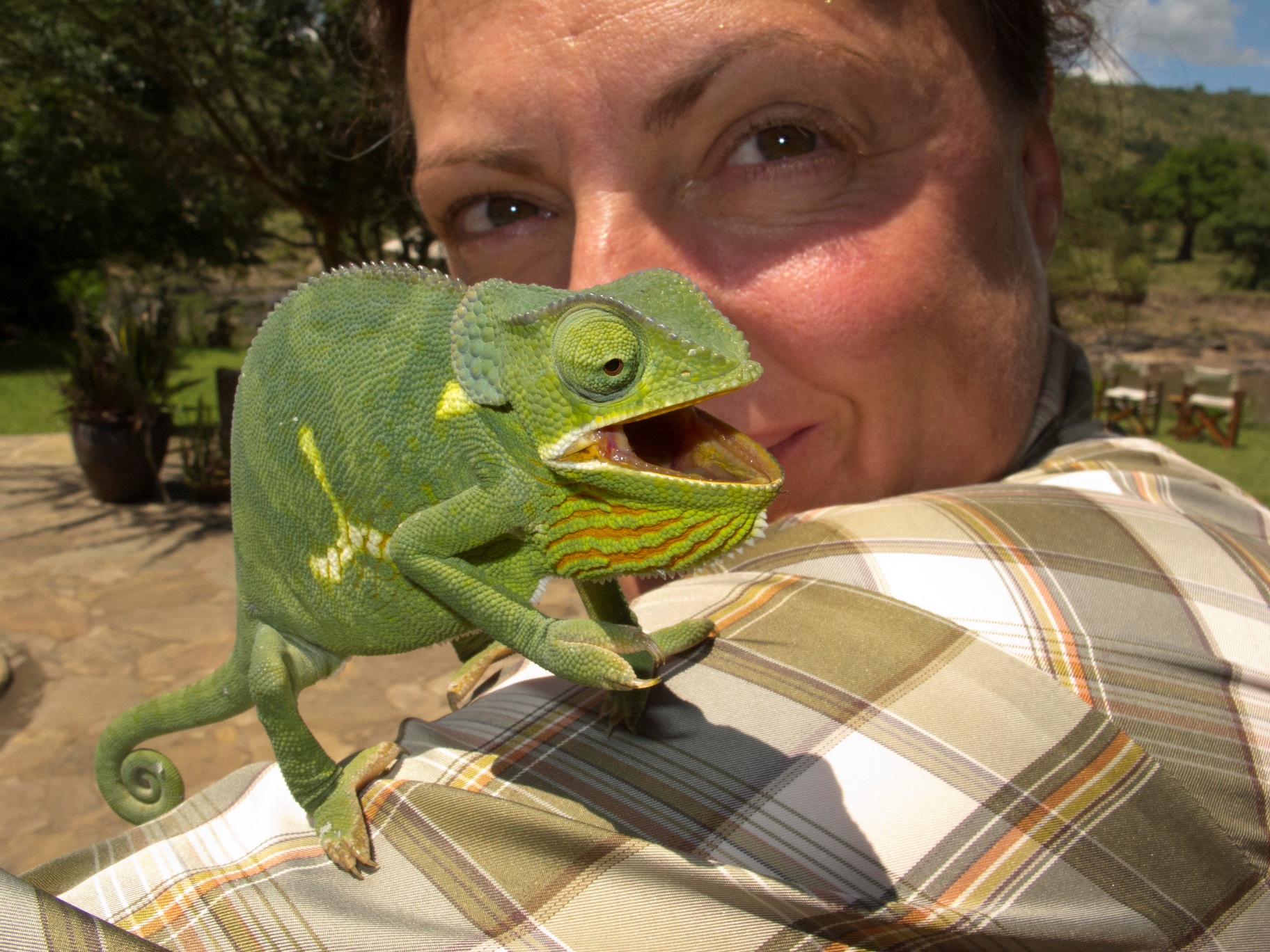 Do you have a favourite image from this trip?
The leopard. I definitely like that image; it's such an intense gaze. What an absolutely beautiful animal.
Did you have any particular shots in mind that you wanted to get before this trip? Or do you just go out there and try to make the most of it?
More the latter actually on this trip. Usually I have a particular shot in mind but I was scouting for the wildlife photography trips that I'm guiding next year. So, I just tried to capture a bit of behaviour or some sort of special moment, something that brings the picture alive. Easier said than done sometimes!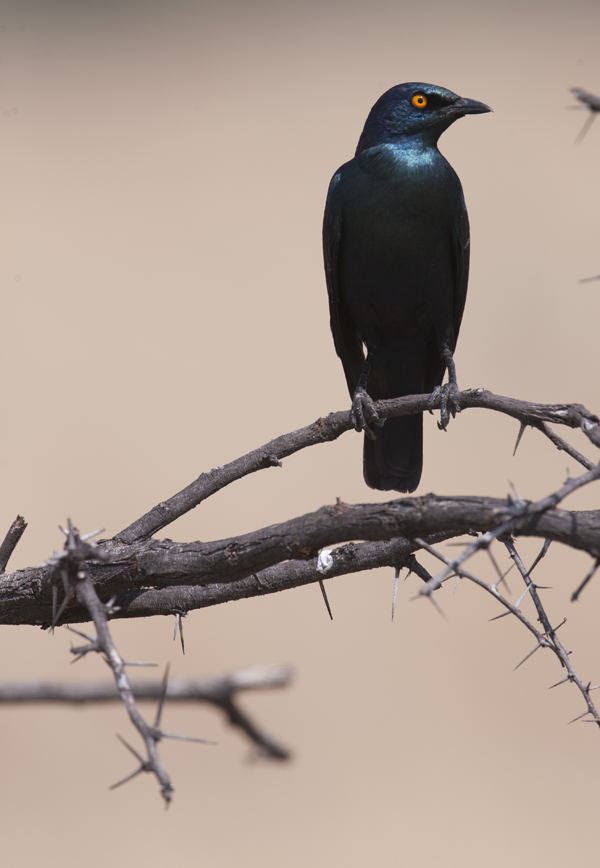 What do you love about wildlife photography?
It's a chance to combine a lot of things I've been interested in since I was a kid - my love of wildlife and the natural world, being outdoors and using field skills to get close to the wildlife. Often there's some sort of an adventure involved too with trekking to the place or getting to the animal – like photographing polar bears, diving with leopard seals or out seeing the leopard in Africa, whatever it happens to be.
It's the element of being in the wild, the zoology, the adventure and the photography itself - and just using all of those different skills and interests to try and capture a split second moment that conveys something about the animal.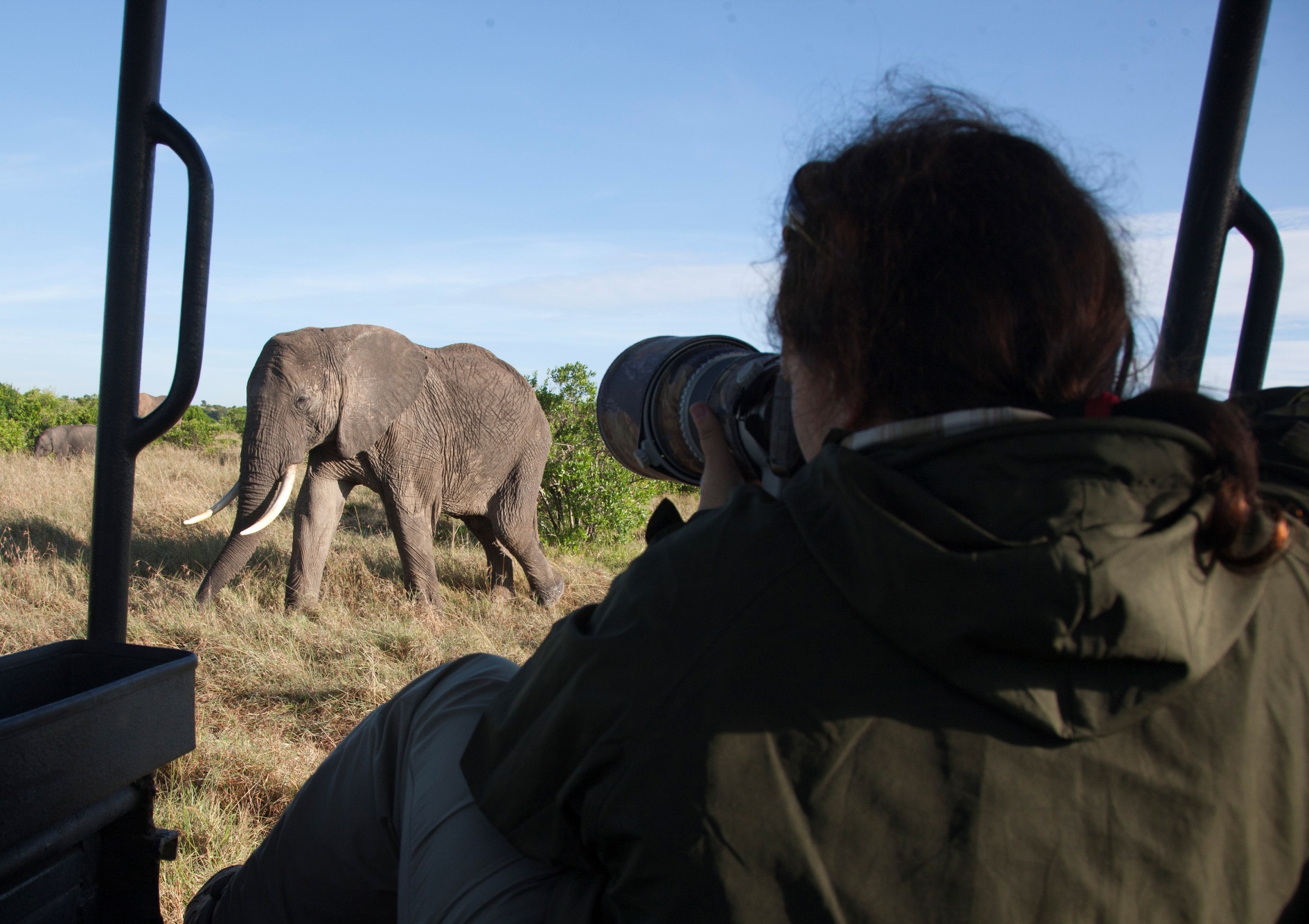 Where are you off to next?

I have quite a busy year coming up with trips with Silversea to the Hebrides, Shetland and Norway. After that I'm going to Svalbard to photograph polar bears in June, back to Zambia with Steppes Discovery to teach photography and then on to Rwanda to photograph the mountain gorillas in July. I also have trips to Iceland, Greenland and the Canadian Arctic followed by Panama, Costa Rica and Colombia later in the year. Finally in November, I'm very excited to be going to South Georgia for the first time with Quark Expeditions and then a couple of trips to the Antarctica before Christmas.

In 2014 I'll be spending a lot of time in the Far East with SeaDream Yacht Club who have some fabulous voyages to places like Thailand, Vietnam, Papua New Guinea and Malaysia. I'll also be guiding some private trips for people, which I love doing.

Thanks for your time Sue, we can't wait to hear more about your photographic adventures later in the year!

To find out more about Sue's work or to purchase her book, visit SueFlood.com. If you'd like to go along to one of Sue's talks coming up soon, she is speaking at the Parabola Arts Centre in Cheltenham on March 27th to raise money for RSPB and Bird Life International's 'Save the Albatross' campaign. Sue is also teaching beginners and intermediate wildlife photography workshops at Chester Zoo on 4th-5th May.

We have a signed copy of Sue's award-winning book Cold Places to give away! Leave a comment on this post to enter the draw, good luck! - This competition is now closed and the winner has been contacted. Thanks to all who entered!

Competition terms & conditions:
1.1 Competition open to UK residents only.
1.2 Competition closes at 4pm Monday 4th March 2013, any comments submitted after that time will not be included in the draw.
1.3 The winner will be notified by email.
1.4 No correspondance will be entered into with any of the entrants.
1.5 Wex Photographic employees are not eligible to enter