An insight into the successful career of commercial fashion photographer Dixie Dixon, and why she'll always consider herself a student of photography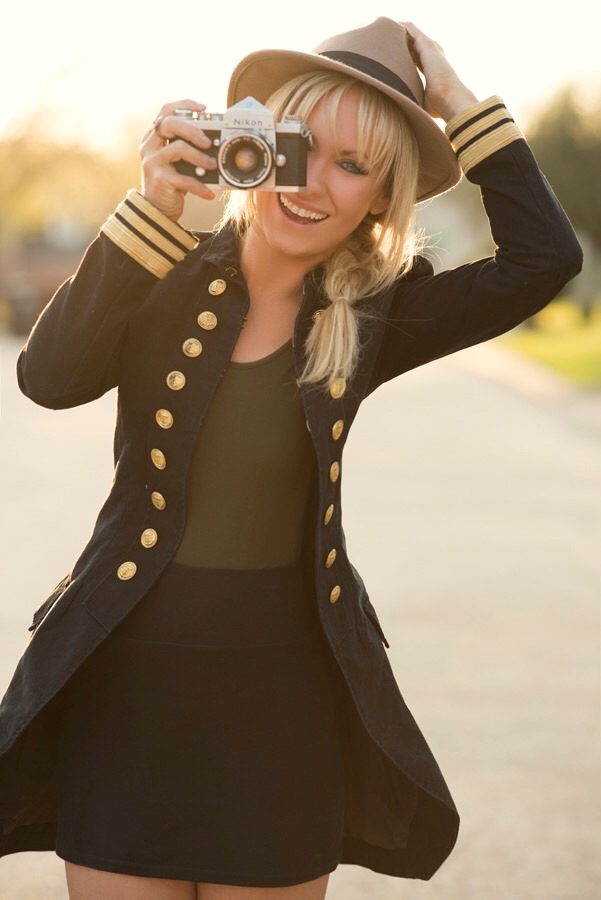 Dixie Dixon.
Dixie Dixon would photograph her stuffed animals as a child. Now, she's one of fashion photography's brightest stars, and one of the first sixteen Nikon Ambassadors in the United States. "I don't think I'd be myself without being a photographer," the native Texan explains. And, with a client list that includes Virgin, Profoto and Disney, it's hard to imagine her as anything else.
Wex Photo Video: How did you start your photography journey?
Dixie Dixon: I started pretty young — I used to pose my stuffed animals and take pictures of them. I got my first real camera, a Nikon FG, when I was about 12; I really have been a lifelong Nikon shooter. As I improved, I photographed Little League, portraits and weddings. I then studied in London, with a world-renowned fashion photographer, and that's when I really fell in love with fashion photography. I've been doing it ever since!
Photography by Dixie Dixon.
W: Is there a single moment that you feel was your big break within the industry?
D: I don't know if there's really such a thing as a big break within the industry. Developing a career in photography is such a big adventure, and there are small victories along the way. I think a lot of people don't realise or see the things which lead up to what one might consider a big break. Some of my favourite moments, though, were shooting for a swimwear documentary, my very first campaign for a shoe company and becoming a Nikon Ambassador.
W: What do you consider your greatest photographic achievement so far?
D: I did a shoot for a bestselling author once. He'd written a thriller, he was trying to pitch to movie producers, and I got to recreate some of the iconic scenes from the book. One image involved two helicopters and a model leaning out of one of them. It was a super high-action photograph and definitely one of my favourites from the past.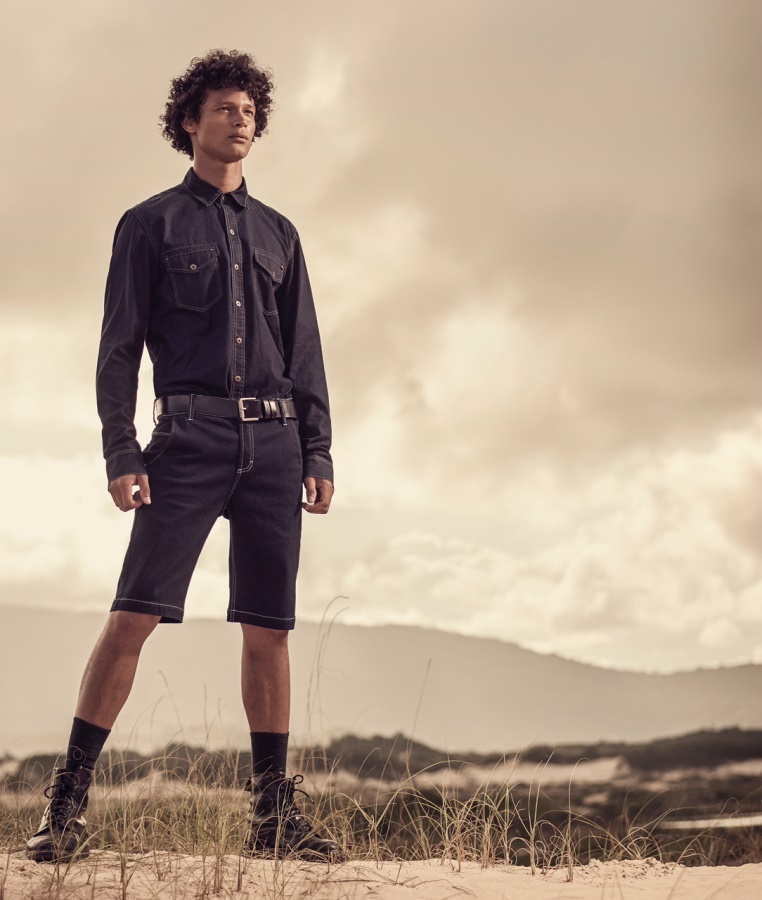 W: How do you feel your photographic style has changed over time?
D: It's evolved. I shoot all kinds of fashion and lifestyle photography, and I think the more you discover about yourself, the more you can express yourself. I guess it's a natural progression; you shoot and travel, and then all the things that you get inspired by become your photographic style.
W: What's the one piece of advice that you wish you could give your younger self?
D: Don't wait to show people your work. You're never going to be 100% happy with your portfolio, but it's a continuous process. I tend to be a bit of a perfectionist — so it's a hard thing for me to do — but show people what you have and you'll start to book clients much faster. You'll keep growing as a photographer.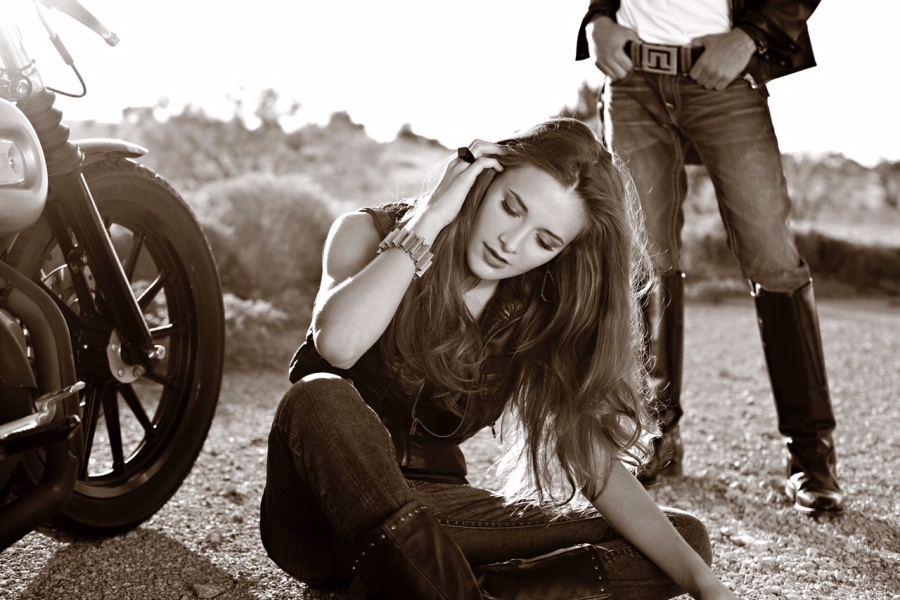 W: What aspect of being a professional photographer do you find the most challenging?
D: The business side. As photographers, we love to be out in the field. But, there are so many aspects to being a professional, like marketing and branding. It takes time away from the photography and becomes really tricky to balance. I find that my confidence relates directly to how often I'm shooting. Even if I'm not getting commissioned work, I'll try to shoot personal work. It builds both your brand and confidence.
W: What's your dream photography project?
D: I've so many! I've always wanted to do an extreme fashion shoot. You see all these extreme sports photographers, who photograph people on mountain tops; I'd love to merge that type of photography with fashion, and photograph models in really extreme locations — that would be super fun.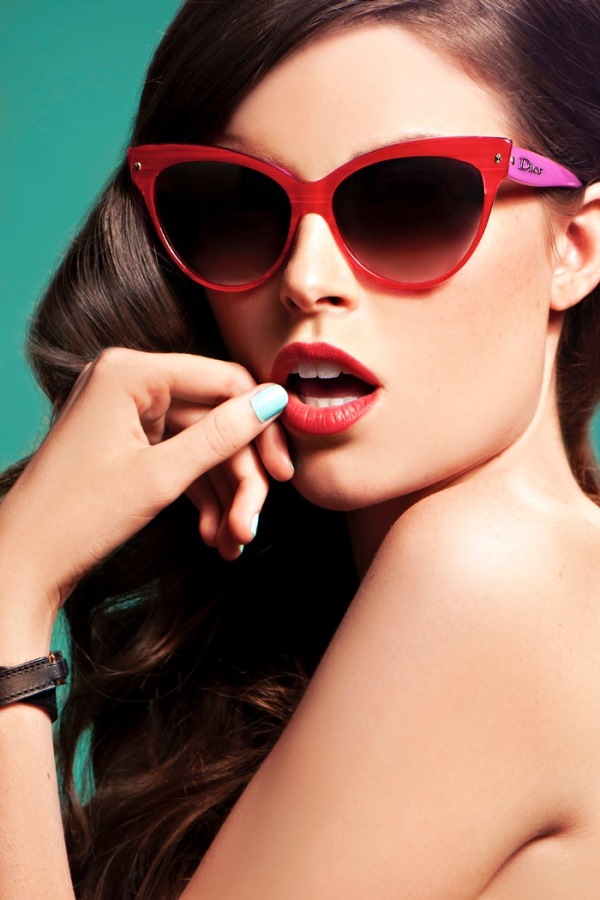 W: What single piece of gear would you hate to part with?
D: I just got the Nikon 105mm f/1.4 lens, and it's the sharpest portrait lens I've ever shot with. I've been using it non-stop recently; probably 80% of my images are being taken with it. I really love it.
W: How do you continue to maintain your passion for photography?
D: In a sense, I'm such a student. I always feel like there's more to learn, and that's what keeps me inspired; learning new things from other photographers. When I do a photoshoot, I'm like: 'This time, I could try doing it this way instead...'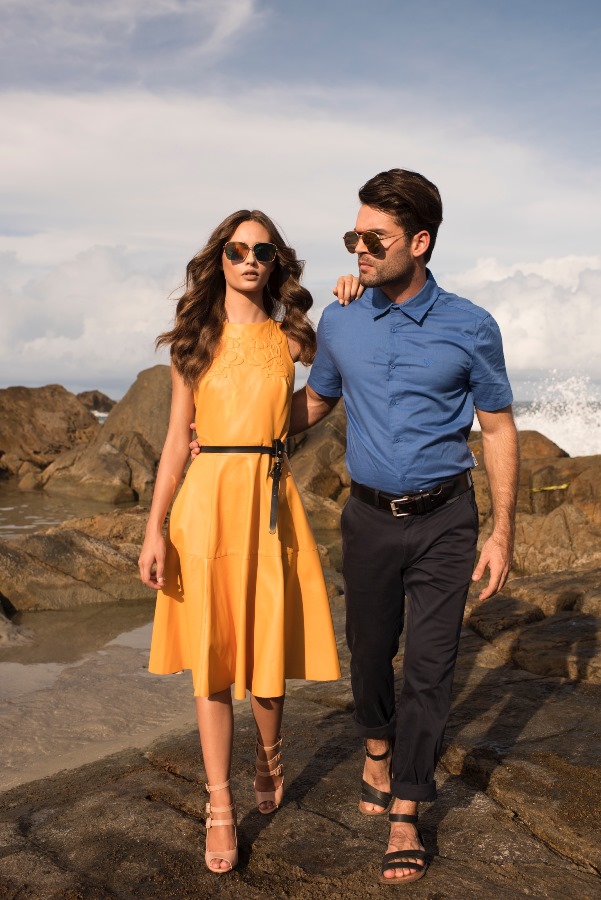 W: If you weren't working as a photographer, what do you think you'd be doing?
D: I can't imagine doing anything other than being a photographer. I've only ever had photography jobs and have taken shots in every genre of photography. I don't think I'd be myself without being a photographer.
W: If you could change one aspect of the photographic industry today, what would it be?
D: If I could change one thing, it'd be educating photographers (especially those starting out) about pricing structures for commercial clients. We need to keep the industry at a high-level, and we all need to get paid for our work. I think it's really important for people to be educated as to what normal rates are.
About the Author
Matt Higgs has worked for Practical Photography and Digital Photo magazines, and his live music images have been featured in numerous respected music publications including Rock Sound, Guitarist, Guitar Techniques and Akustik Gitarre. www.matthiggsphotography.co.uk.
Related articles