U2, Queen, will.i.am, Justin Timberlake – Peter Neill has been chosen by them all to document their tours. How did he end up working with music's biggest stars?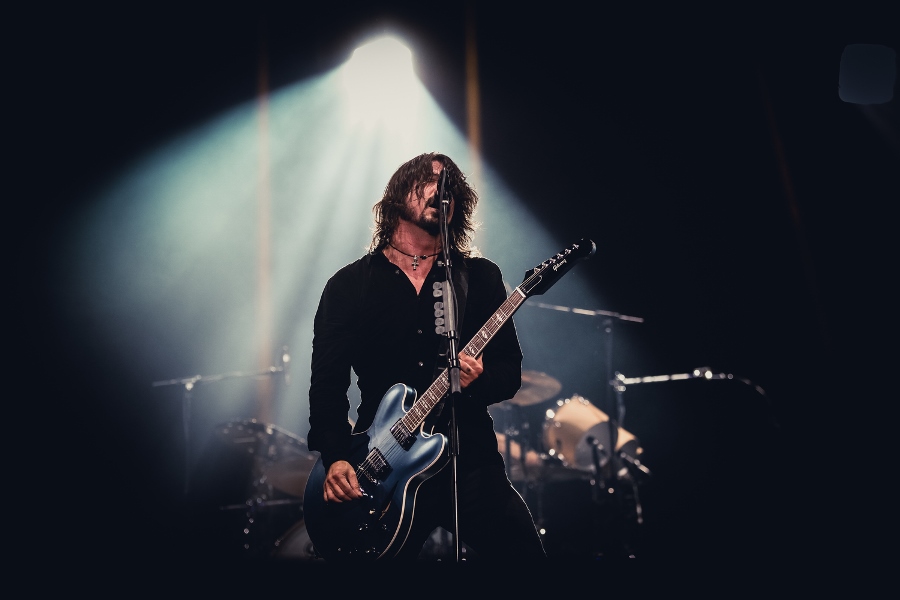 All images by Peter Neill
Wex Photographic: Tell us about how you first got into photography?
Peter Neill: I had a very bizarre beginning to photography. I, like a lot of people, had my career change during the time of the economic crash. In 2008 I was working in IT and had been for years, then that industry was decimated in Ireland. I turned to photography – it had always been a hobby, but I'd never really thought about making it a career.
At first, I did what most people do: go into wedding photography. It nearly destroyed my will to live – as much as I enjoy taking images, the pressure of weddings was too much for me. I clearly wasn't suited to it. So I tried to find another outlet for my passion, one that could potentially support an income.
I settled on music photography, although now that seems insane to be honest with you. Around the same time, I saw an advertisement for a graphic design job in a company owned by U2. I went for this job, and thankfully got it, but one of the main reasons I applied was to meet one of the people there: Steve Averill.
I'm a big U2 fan and he was the man who had not only named U2, but also designed most of their album covers as well. I showed him some images from a time I had snuck a camera into a gig, as well as some shots I'd taken at a Christian rock festival where they didn't really mind people taking their cameras, and it was enough for him to take a chance on me.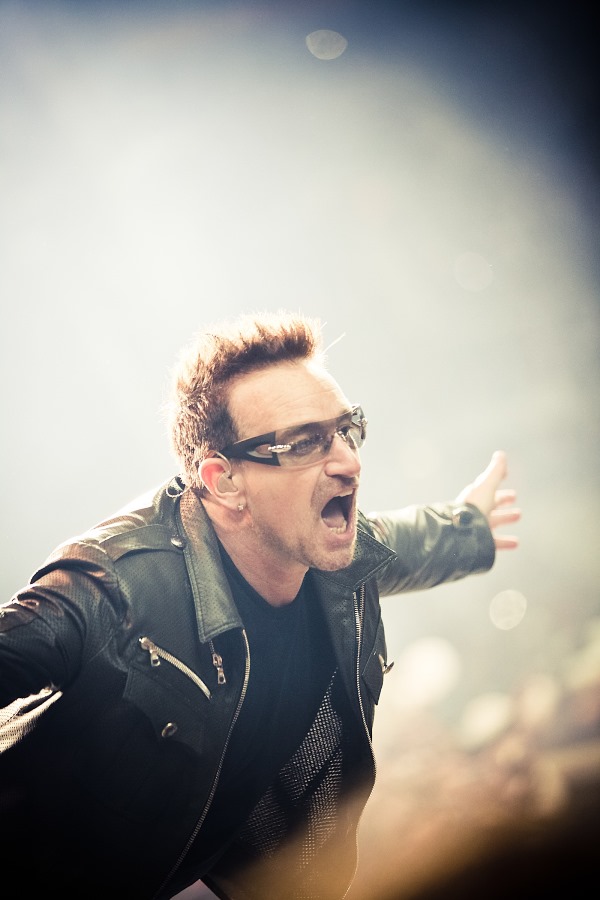 He contacted U2, and they had me over to the Don Valley stadium in 2009 to shoot my first gig for them – just three songs. It went really well, and I got a couple of images from it that still maintain a place in my portfolio.
Then I did nothing for a year. Stuff was hitting the fan in Ireland still, and I was looking for ways to try and survive that, and as a result not focusing on my photography. Then, I got the chance to shoot U2 again in Paris and that went exceptionally well. I got my first magazine cover – the Brazilian edition of Billboard magazine. That made me think, "Well, I've got enough material here to try and get other work."
I approached a local promoter in Ireland called MCD (part of Live Nation), and I shot for two years at loads of gigs for them for free. In exchange for access, they got to use the shots, and I got portfolio images and connections to the management of bands.
That kind of led to me working for The Script, and that led to working with Gary Barlow, and that led to will.i.am, and that led to Justin Timberlake, and that led to Rick Astley, and so on.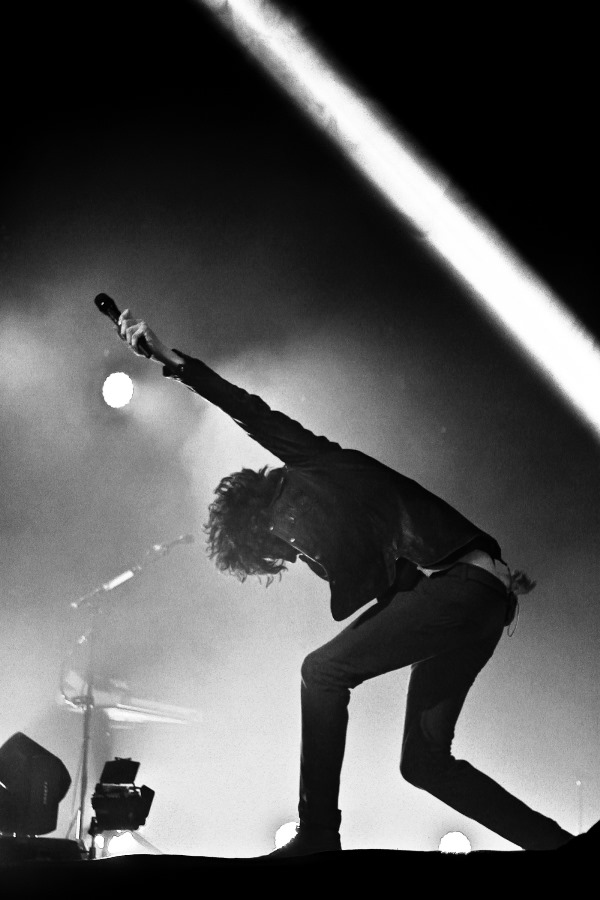 WP: Do you think you had a single turning point in your career?
PN: I definitely have a moment where photography went from being a possible career to a long-term career. I was standing in a children's museum with my daughter and my wife in London, and I got a phone call from Justin Timberlake's management.
Those guys had seen some of my work online, and had presented it to Justin, along with the work of several other photographers. From that list of ten photographers, he'd chosen me for documenting his 20-20 tour and the tour programme. That was definitely the turning point. For a long time, I'd felt like a bit of an imposter, building on the lucky work I'd got from U2 at the start. At that was the moment I thought: "Someone has looked at my work independently and chosen to hire me. Yes, I can put all my energy into this, and turn it into a career."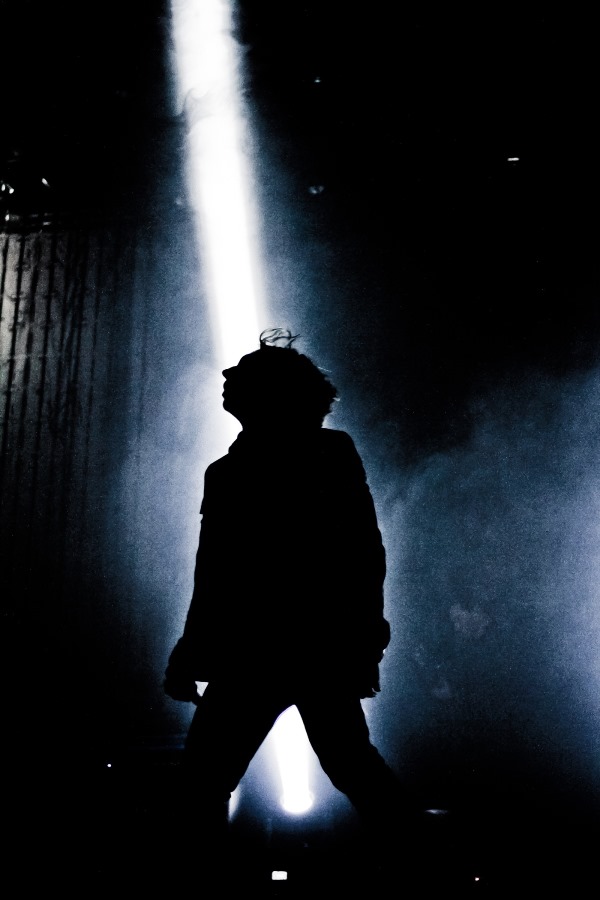 WP: What do you consider your greatest photographic achievement so far?
PN: My greatest photographic achievement has probably been some of the work that I've done with The Script. I'm not sure it's what other people would consider my best work, but it's the act which has given me the most flexibility. Those guys have allowed me to do pretty much anything and trusted me with it.
One night while we were in South Africa following the video shoot of the song "Superheroes" – everyone was shattered from filming (especially the drummer, who'd earlier accidentally fallen and smashed his head and had to go hospital). But I asked them all if they could go into this conference room at 1AM and take off their clothes.
I then projected the album artwork onto their naked bodies using a projector and carried out a photoshoot. It was all safe for work, nothing unsuitable was projected on, but we produced some really interesting photos that required a strong level of trust to create.
WP: How do you feel your work or photographic style has changed over time?
PN: I think my photographic style has changed a lot in the last few years. When I started out I was obsessed with unusual angles, and almost every picture I took was completely off-level or looked like I had fallen over.
However, over the years I've found a happy medium between following more established rules of composition and knowing when to break them, and it has definitely changed my images. Something I like to do is to treat the lights on stage as part of the subject of the composition, so the artist won't necessarily be right in the centre of the shot; they'll perhaps be off to the side with a lot of negative space and a diagonal spot coming down on them. I think my style's always changing though.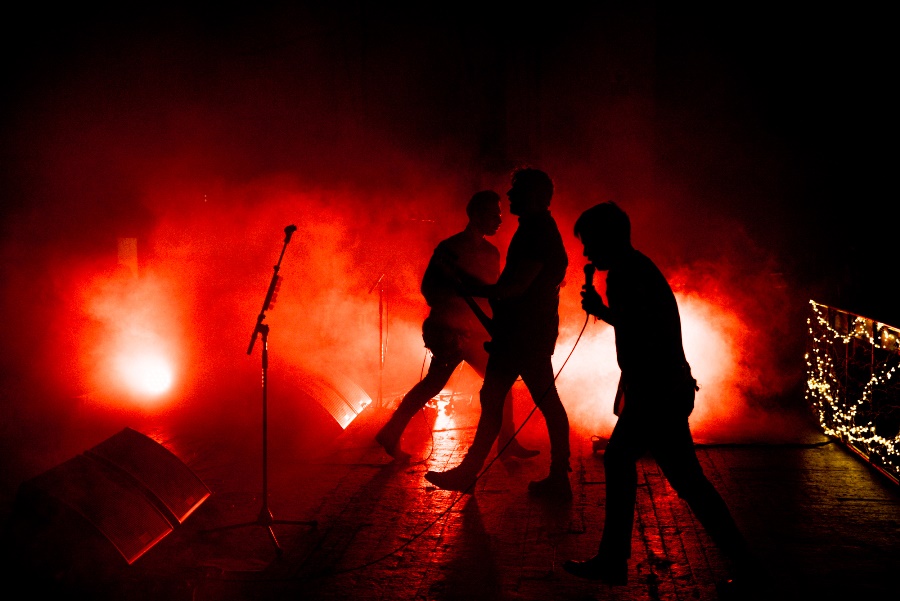 WP: What's the one piece of advice you wish you could have given your younger self?
PN: I think if I had one piece of advice for my younger self, it would definitely be to hang around as long as possible at every gig. A couple of times after my earlier work I learned that after I'd gone home, an hour and a half after the gig was over, the artist was keen to do more shots. It's the kind of thing that you learn with time, so I now always have my camera ready. I've got it in the bag no matter what. When you think that you won't need it today, you'll need it today. I think my level of preparedness has gone up massively from my early days.
WP: What aspect of being a professional photographer do you, or did you, find the greatest challenge?
PN: The area I find most challenging working as a professional photographer is definitely the nitty-gritty detail of setting prices and sending invoices. I'm very much someone who typically undercharges because I'm nervous about being realistic with prices; I've gradually got more confident with that.
Usually, I have to insert another layer into the pricing process when I'm dealing with a client over email for instance, and that layer is my wife. She helps me avoid undervaluing myself. I absolutely believe it's right when starting out to do a certain amount of free work, but there comes a time when you need to charge for it. That's not just out of fairness to yourself, but also fairness to other people who are just starting out – they need the free work reserved for them. I think this is the kind of community attitude that everyone needs to adopt. After all, you can't say your work is worth something until you've proven your worth to yourself.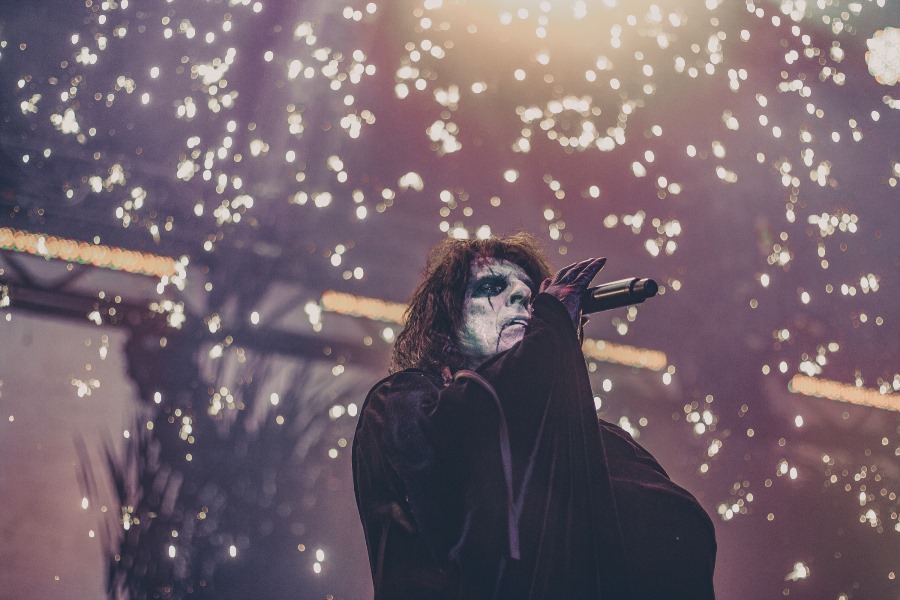 WP: What would be your dream photoshoot?
PN: It would be to go back to where I started. The first gig I ever shot was U2, so my dream shoot would be to shoot an album cover with them. Now realistically, I doubt that's ever going to happen. I imagine (not that I have any knowledge about it!) that they're only going to have a couple more albums. If I had the chance to shoot one though, that would be my dream.
WP What single piece of photo gear couldn't you part with, and why?
PN: My Sony A7S II. I was late to the game even looking at mirrorless cameras, I was very, very pessimistic about them, and I felt that nothing could replace the DSLR in the world pf music photography. I was pleasantly wrong.
I borrowed a friend's A7S first, and the electronic viewfinder with its focus peaking in manual focus, and the ability to zoom into a magnified view (but not pixelated) and refine my focus from there, completely changed my photography. I never use autofocus any more – manual focus is always faster for me and more accurate as well.
That change in shooting technique has come from an electronic viewfinder, but I never expected it to be that good. I expected lag, and for the screen to be flickery, but it's just not. Technology has matured. My hit rate has improved, and I'm now giving about 30% more images to a client that I'm absolutely happy with than I was before my A7S II. I couldn't do without it now.

WP: What or who are your greatest photographic influences?
PN: My biggest influence probably stems back to art history in school, I went to a convent secondary school in Mayo in the west of Ireland, where my art teacher was a nun who was obsessed with photography. I didn't do much photography at the time, but one of the things she used to get me to do was to look at the work of David Hockney, and to consider the way he had cut up his images and layered them up to make unique pieces. She was the person who taught me how to break rules before she taught me what they were, and that's been the single strongest influence which has carried through to my photography.
WP: How do you maintain your passion for photography?
PN: Continuing to maintain my passion for photography was particularly difficult when I was working in the wedding industry, not because there's anything wrong with it, but because I wasn't suited to it. Now that I'm in an area of the industry that I love, and I would do for free (but don't tell my clients that), maintaining a passion for it isn't a problem. I love what I do. There are stressful shoots, but in general, if you find a way to do what you enjoy and get paid for it, that's the key.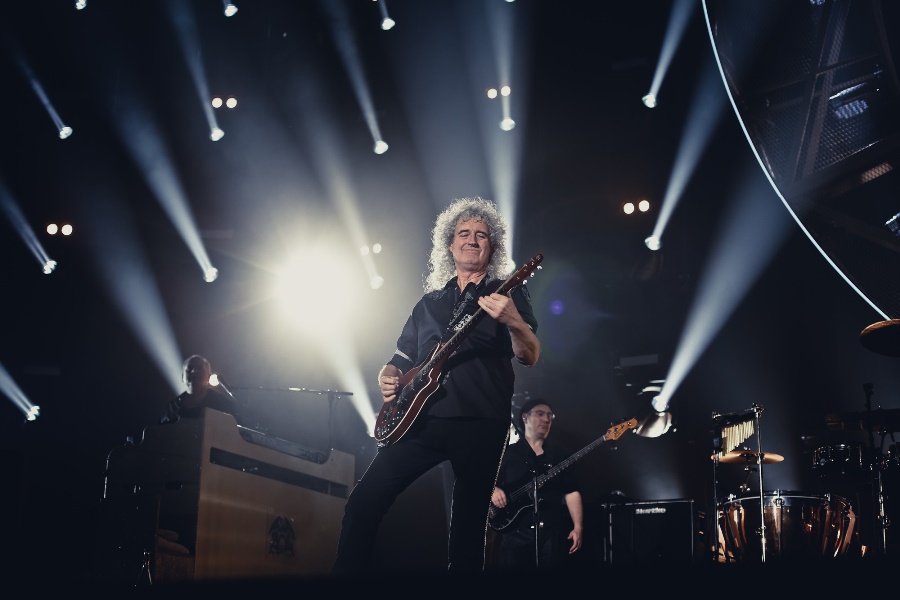 WP: If you could change one aspect of the photography industry today, what would it be?
PN: It would probably be changing something that I've witnessed a lot, which particularly affects new and young photographers. I think there can be a lack of respect for people that are brand new in the job – sometimes I go to a gig and see someone in the photo pit with a point and shoot that, realistically, isn't very well suited for capturing music images. But I don't think any of us should be looking at that person and laughing at them, or making comments. Yet that's what some photographers do.
Ultimately, everyone has their first dip of the toe into the water at some point, and that person being new doesn't make them any less valid than me just because I'm five or ten years further down the line. I think there's a sense of mutual respect that needs to grow. I'm talking about a minority of people who behave like this – the majority of photographers I've met are wonderful and don't do it, but some people do, and it's wrong.
The other thing I would say is that we as music photographers need to remember that as much as a massive privilege as it is to be there, it is also a privilege. I've met a lot of tour managers that have been burned by tour photographers jumping up on stage or getting in the way of fans. I kind of think I've failed at my job if I stop someone else from enjoying the gig, so being aware that our access is not a right but a privilege, and behaving as such, will make everyone happier.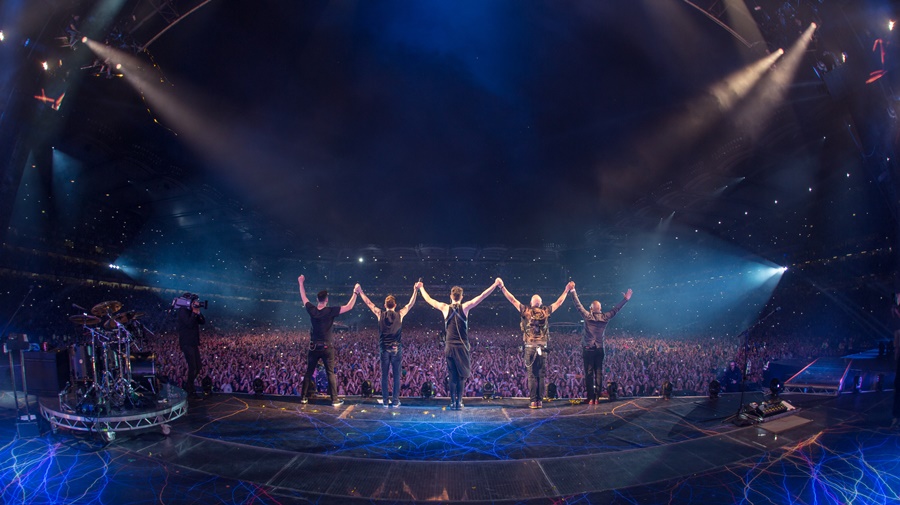 See more from Peter at his website shootthesound.com
About the Author
Matt Higgs has worked for Practical Photography and Digital Photo magazines, and his live music images have been featured in numerous respected music publications including Rock Sound, Guitarist, Guitar Techniques and Akustik Gitarre. www.matthiggsphotography.co.uk.
Related articles