Unit stills photographer Rob Youngson on what it's like to work on a movie set and how an interest in lighting kick-started his passion for photography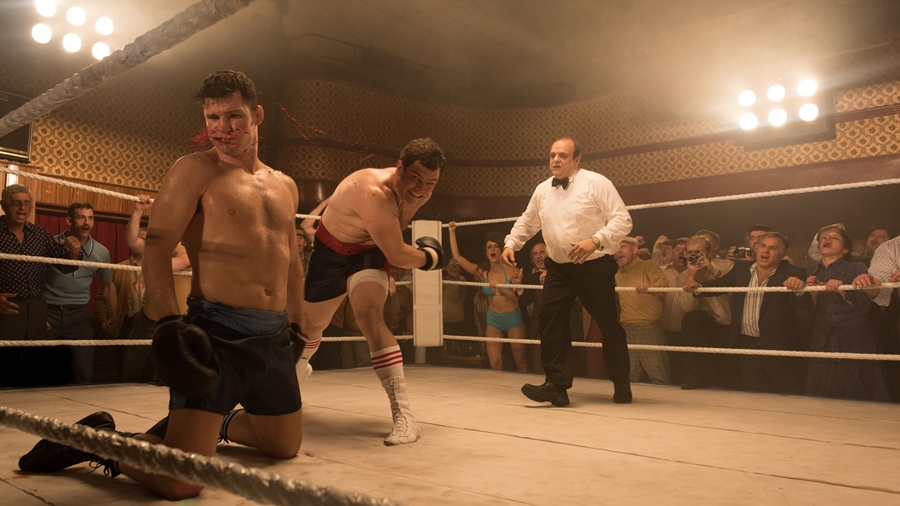 Photography by Rob Youngson.
Unit stills photographer Rob Youngson has been commissioned to photograph a wealth of sets from the film, television and theatre industries. His technical knowledge of lighting design and an appreciation for cinematography has formed the foundation of his stunning work, which has featured in a variety of publications including Variety, Empire and Total Film.
Wex Photo Video: What was it about photography that first caught your attention?
Rob Youngson: Growing up, my dad always had cameras. It felt only natural to pick one up and take photos, but it was an interest in lighting that started my photographic journey. My earliest memory is of light passing through church windows as a child. The intensity and colours fascinated me. It prompted further study into theatre lighting design; I attended a three-year course at The Royal Central School of Speech and Drama. It was a solid grounding in the arts. We studied modules on semiotics and art theory, as well as practical experimentation with lighting. I shot productions for lighting designers that I was assisting at the time. It was a great way to document the techniques of my mentors, but at some point, I realised that I was more invested in the photography.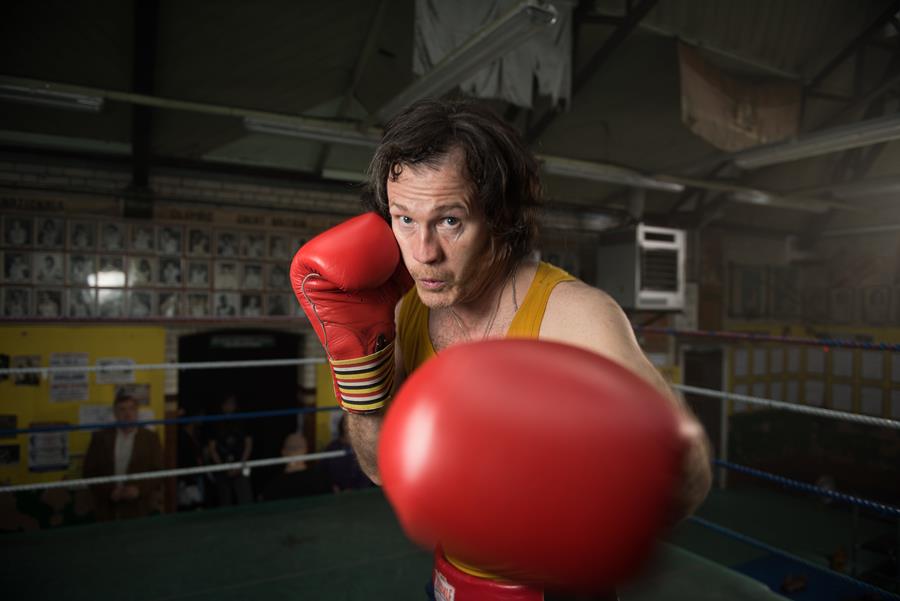 W: What is it about unit stills work that appeals to you the most?
RY: The challenge of photographing recognisable faces and presenting them in an original way is exciting. They may have worked with numerous photographers, but I enjoy creating my own interpretation of their image. Working with up-and-coming actors is just as appealing and presents its own challenges. During a recent portfolio overhaul, I removed a few shots that were technically stronger in favour of ones with greater emotional impact. I think the best unit stills shots have both technical and expressive merits.
W: Is there a shoot from your portfolio that you feel best represents your style?
RY: Every production has its own stylistic traits, and my job is to capture that tone. Photographing period dramas is a good fit for my personal style; the production design for the western Who Gets Rick Ryder was phenomenal. It was wonderful to work alongside a regular collaborator, the talented Jenny Dee. I took the opportunity to shoot both digital and film images. That particular set and the world it represented was very special to me. I felt totally immersed.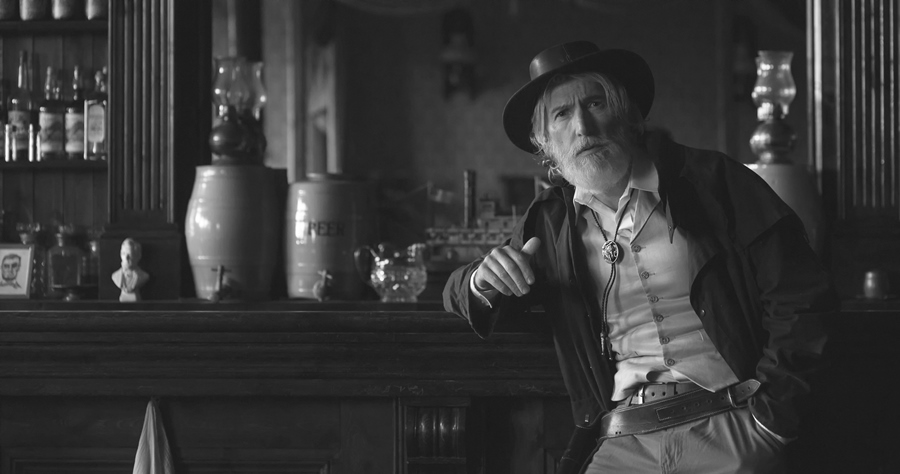 W: Who are your main influences?
RY: Cinematographers, such as Emmanuel Lubezki and Roger Deakins, inspire my process. Theatre lighting designers Paule Constable and Mark Henderson developed my eye, and I take inspiration from veteran unit stills photographers. Despite being a competitive industry, there is a strong culture of passing on knowledge and helping each other out.
W: What is a typical day like on-set?
RY: As a unit stills photographer there's not much waiting around. Moments are always unravelling behind the scenes that might make an interesting photograph. You're not on-set the whole time, I'm often called in for a couple of specific days. I find it important to arrive early, and I make time to stretch; during the day I can be in some awkward positions — tucked behind cameras and lights — you need to look after yourself. I also have to ensure that I stay out of the way of the filming; avoiding the actors' line of sight is crucial too. At 6ft tall with a massive beard, this can be challenging!
W: What happens when it rains?
RY: You get wet, cold and carry on shooting…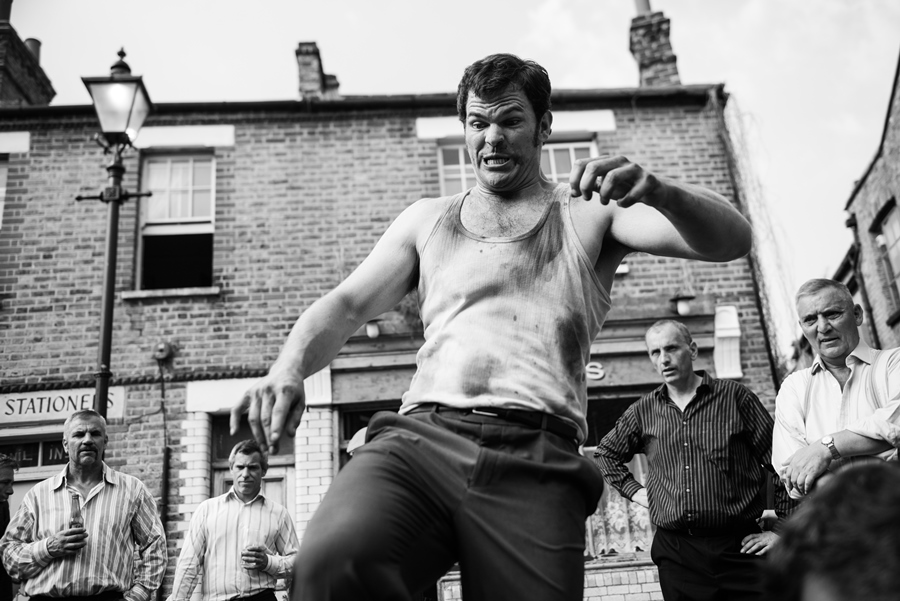 W: You worked on the biopic My Name Is Lenny. What were the toughest challenges during that shoot?
RY: I actually joined a boxing gym for a few months, because I wanted to understand the sport. The pace of the action is fast. Usually, stunt doubles will walk through the fight choreography before the actors. The casting of professional mixed martial artist Michael Bisping in My Name is Lenny, made it much easier to get realistic takes because it is actually him in front of the camera. He's a great guy.
W: The late Sir John Hurt also appears in the film. What was it like to photograph him?
RY: It was very special to work with John Hurt. The build up to the shoot was nerve-racking because he is such an icon. The lighting on-set was very dark, so I had to work with a high ISO, but we found those few key moments. I also had time to set up my flash system and photograph some portraits. Sir John's openness and honesty really struck me. We spoke about his family and his feelings that day. He was able to reel off lines and gave me dozens of wonderful expressions in minutes.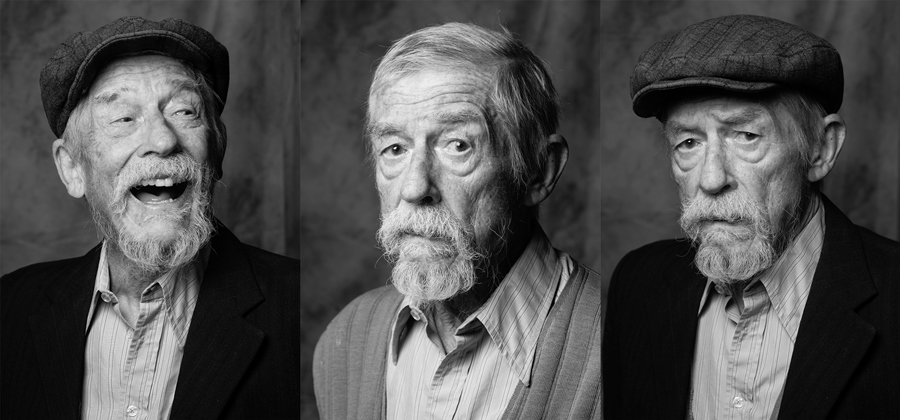 W: What factors determine your choice of camera equipment?
RY: The most important camera features for me are weather sealing, dual memory card slots and the ability to create quality images at high ISOs. Currently, I have a Nikon D810, the trinity of zoom lenses and a selection of prime lenses. Most of my images are shot with 85mm f/1.4 and 24-70mm f/2.8 lenses. They are reliable and always give me the sharpest photos.
I have been shooting my Nikon DSLRs using AquaTech's sound blimps. These are large cases padded with foam, to dampen the sound of the shutter, which enables me to shoot during takes. Mirrorless cameras appeal to me, because they can operate in total silence — there are still some issues regarding rolling shutter techniques and banding, but these are minimal compared to the convenience such cameras offer.
I am currently in a transition period between Nikon and Fujifilm. I hire Fujifilm cameras to supplement my existing kit. I have shot with the GFX 50S during those scenarios where a broad dynamic range and a medium format resolution were needed. So far, I have been really impressed.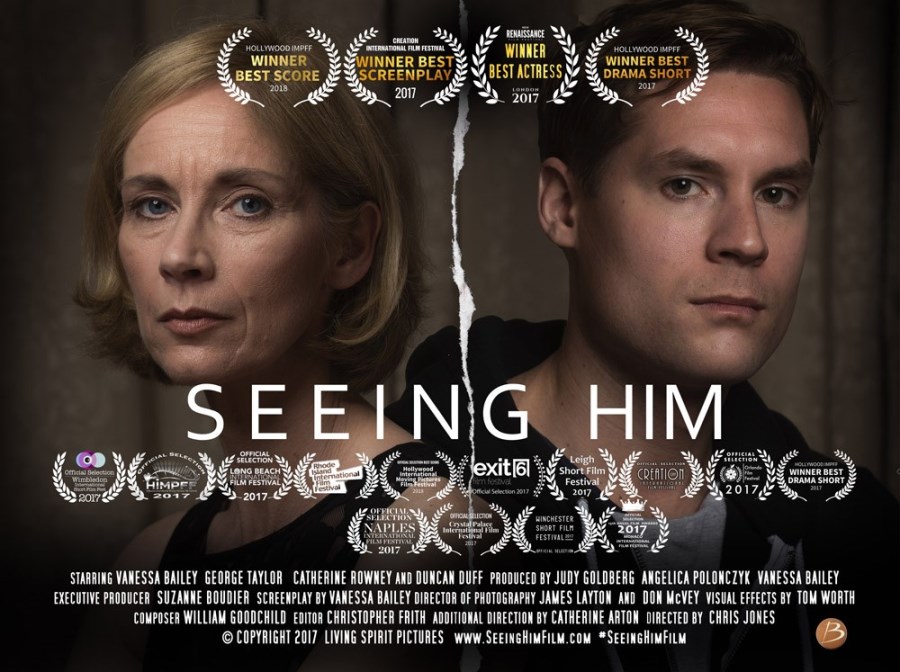 W: Which lights do you take with you for location shoots?
RY: Profoto's B2s are my favourite lights. I often have to carry my equipment on public transport, and only use two bags at the most. It's fantastic being able to fit two heads, a battery pack and a beauty dish into such a compact case. I shot a poster for a short film called Seeing Him (above) with B2s, and the results were stunning. On-set lighting can supplement most concepts; I will introduce myself to the crew on my first day at a new set and make sure that we are on good terms. I always value the odd c-stand, black flag or polyboard that they might have, which lets me build a studio on-set!
To find out more about Rob Youngson and to view more of his stunning work, visit his website, or find him on Instagram and Twitter.
About the Author
Luke Das is a portrait photographer specialising in the performing arts. See more at his website: lukedasphotography.net.
Related articles