An impromptu meeting with a friend of a friend kick-started Jan-Micheal Stasiuk's impressive career in fashion and portrait photography, and he's never looked back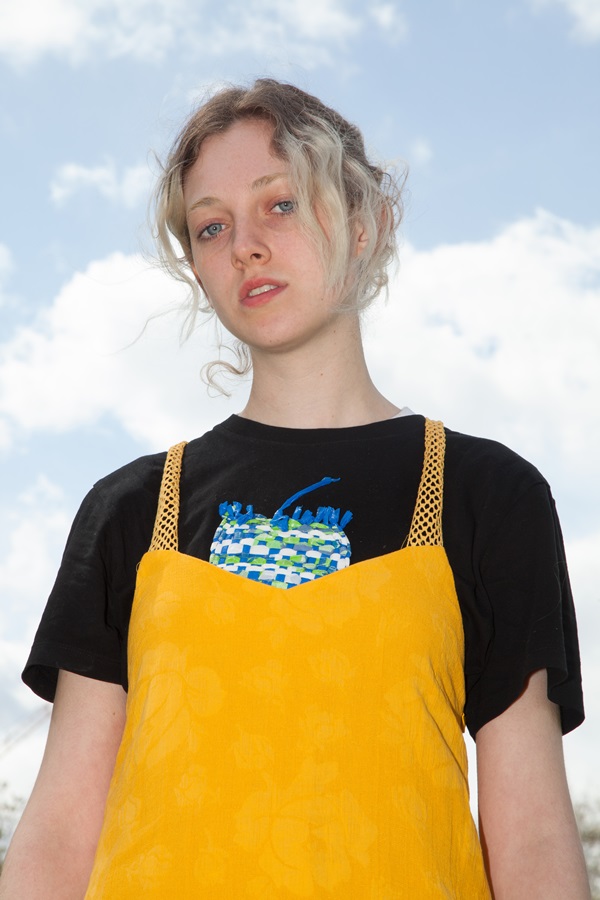 Photography by Jan-Micheal Stasiuk.
Jan-Micheal Stasiuk has had a lifelong passion for the fashion industry. And yet, he never intended to become a professional photographer. It would be an impromptu meeting with photographer Aaron Pedersen that kick-started the, then, 19-year-old's career, with Jan-Micheal assisting in the studio. Since then, the Canadian-born photographer has honed his craft, working alongside a number of industry professionals, publications and retail giants. Jan-Micheal's latest work centres on London's rap scene, after he relocated to the UK in 2014.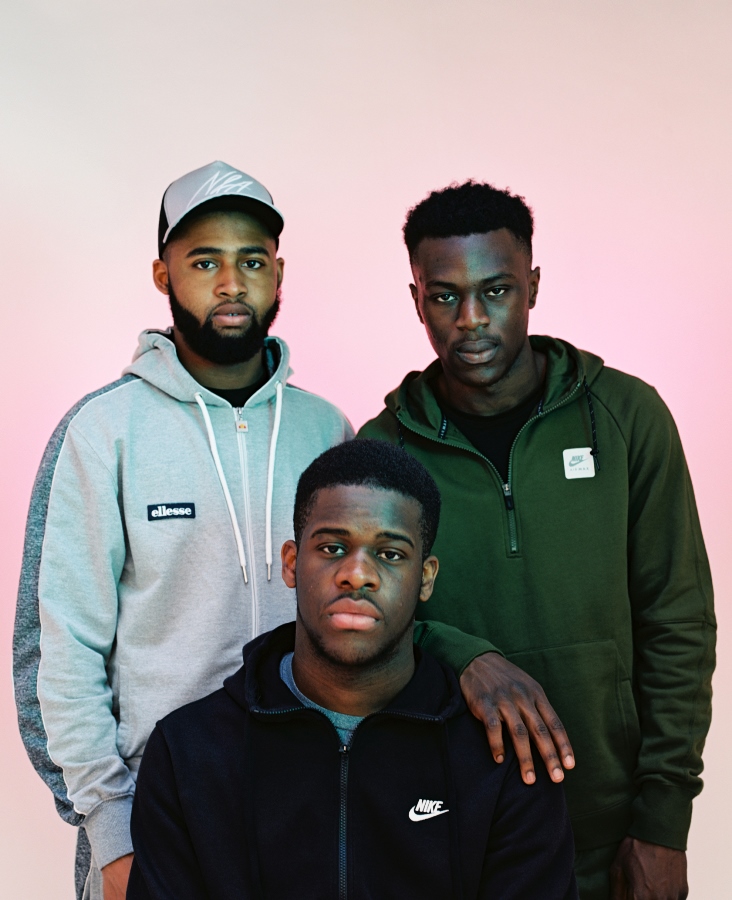 Wex Photo Video: When did you first become interested in photography?
Jan-Micheal Stasiuk: A roommate introduced me to photographer Aaron Pedersen. He had a studio and was shooting model tests in Edmonton. I started assisting him at nineteen and I really loved it. I always wanted to be involved with fashion, but it was a coincidence that I met Aaron at that time; I'd thought about being a retail buyer, which I guess is a totally different direction!
W: Which photographers have you assisted and what did you gain from the experience?
J-MS: During my first two weeks in London I got to assist Rankin — I applied for the job and received a reply really fast. After that, I have to give photographer Callum Toy a lot of credit for helping me out. He encouraged me to come along to shoots with him.
As an assistant, there is always something new to learn, which needs to be embraced rather than feared. Callum got me onto a couple Vogue Italia jobs with Miles Aldridge. These were huge productions. Miles uses a vast amount of lighting and is very technical. I remember one shoot involved the delivery of loads of actual trees. The model was lying on grass, which was also real. Miles was shooting on film, there's no faking anything!
I am a regular first assistant for a Marks & Spencer brand. Their shoots are often naturally lit on location. The challenges of being an assistant all relate to time; if the photographer needs something, you make it happen as fast as possible. It's also my job to review the equipment and consider every possible scenario.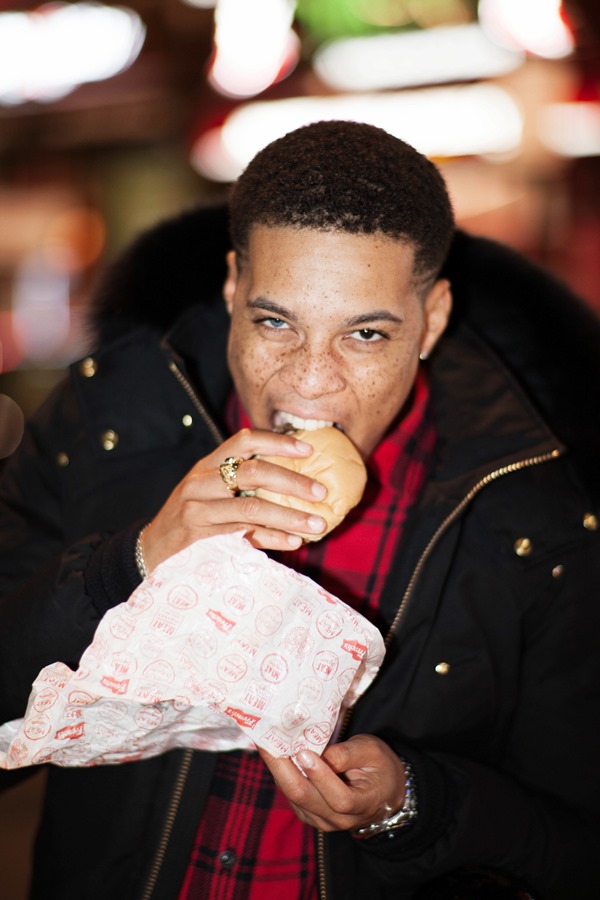 W: How has living in London contributed to your career?
J-MS: I feel lucky to be in London. If you work hard then eventually things start to happen. It offers me everything that I want, and I couldn't see myself living in another city. I would like to spend time in Tokyo at some point, to experience the culture and appreciate their photographic processes, but London is definitely my home for now.
The city has presented me with a lot of opportunities. This past year, Refinery29 approached me to shoot an editorial with Germany's Next Topmodel. The girls had won a competition to take part. The final sequence is a lot of fun!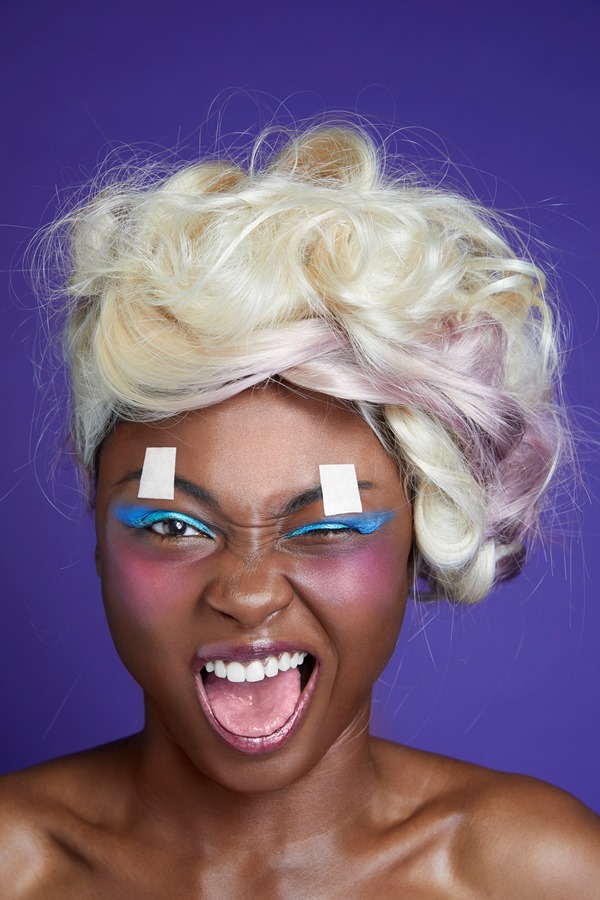 W: How does your creative process vary depending on the genre?
J-MS: I'll create a mood board for fashion editorial, with a stylist and a hair and makeup artist. Often, I have one shot in mind that I really want and it's usually the first one we do. It is important for me to execute it well before moving on. I have done model test shoots for so long that I am not aware of the direction I give — I suppose you become happier to let them do their own thing. Studio work can present more pressure. It is great to feed off that stress. The effort that you put into a production shows in the final images.
When it comes to portraits, I tend to stick to an approach that I have developed. I rely more on interacting with the person, rather than concentrating on a specific shot. It's important to direct with confidence; I prefer to shoot on location with natural light, lots of movement and a speedlight if needed.

W: Which of your photographs do you feel best represents your style?
J-MS: I did this shoot with rapper Milkavelli. He has a great look. It was an editorial sequence for designer Liam Hodges, which featured in The New Order. Milkavelli was kind of messing around, but we ended up using the photo. He has this big chain in his mouth and is staring away from the camera. I think that it embodies how I feel about my work right now — I want it to be fun, yet still maintain a strong aesthetic.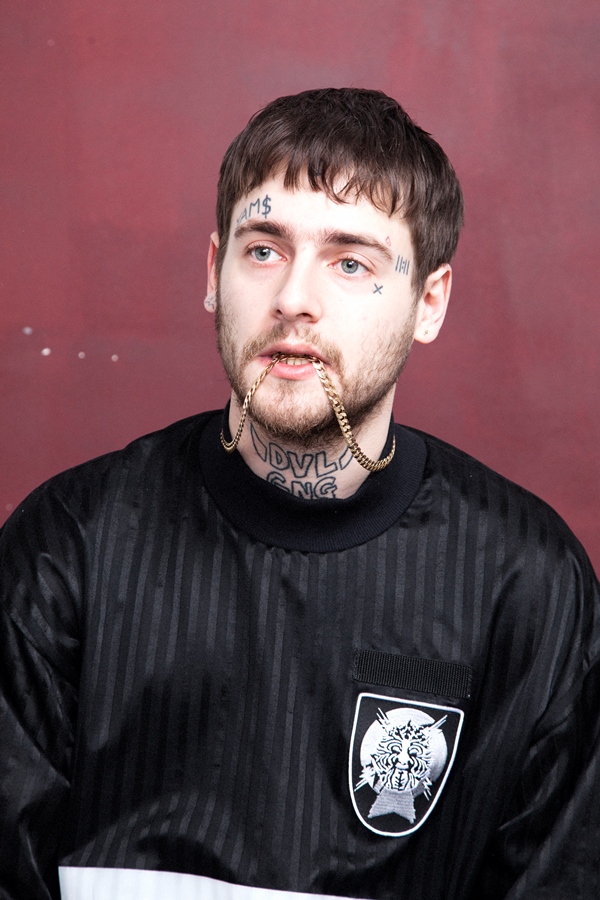 W: How did your series featuring London rap artists come about?
J-MS: Nathan Miller made a documentary called LND about London rap and how the music changes so dramatically depending on where you are in the city. I would accompany Nathan while he was filming, to shoot some portraits. The studio lit posters featured Belly Squad, Kojey Radical and some members of 67. They knew what to do and had a pretty good idea what would make a good image. There is one photo of Belly Squad where the three of them are staring right at me. It has a strength and intensity that I really like.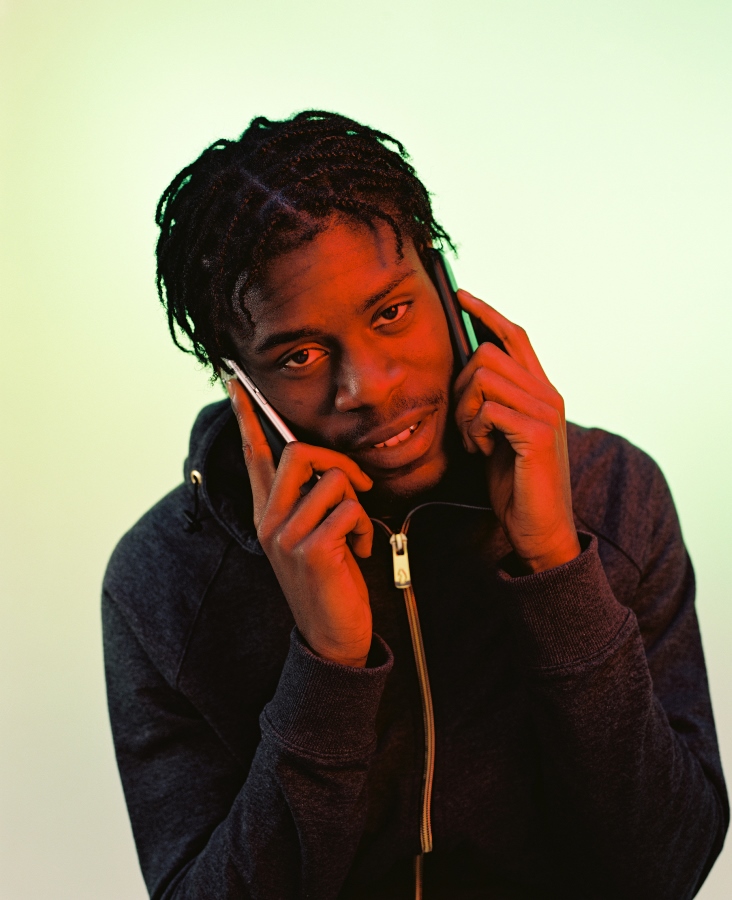 W: What equipment do you favour on a shoot?
J-MS: I have a Canon 5D Mark II and a 24-70mm f/2.8 is my lens of choice. I like to move around a lot and a zoom lens gives me that freedom. It also lets me produce a range of crops really fast, and I know it will always be sharp. A shallow depth of field is not for me, but I can see a use for a Zeiss 85mm f/1.4. Sometimes I borrow a Mamiya RZ67 Pro IID. I've been shooting with film for a while and use it frequently for commissions.
I prefer Canon's 580EX Speedlite or Profoto's B2s on location. They're really versatile and super-light for running around London. I like to balance flash with sunlight, and I find B2s the best for that. Profoto's modifier range is adaptable for location or studio sessions; the 2 x 3 and 3 x 4 softboxes are my favourites. That said, I like the look of a really direct and hard flash — that early 2000s Juergen Teller and Kenneth Cappello feel appeals to me.
About the Author
Luke Das is a portrait photographer specialising in the performing arts. See more at his website: lukedasphotography.net.
Related articles