We speak to fine-art photographer Julia Fullterton-Batten about her beautiful lockdown portrait project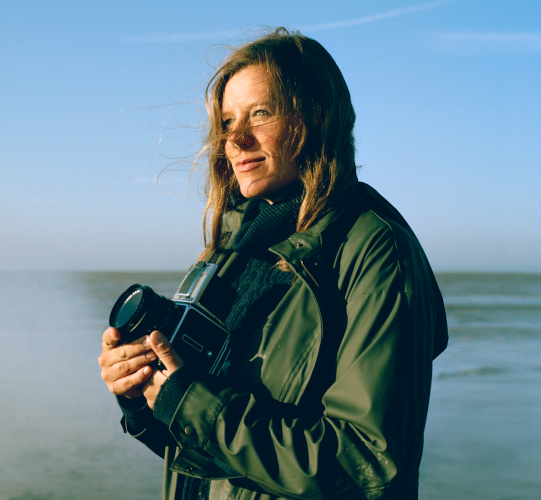 Julia Fullerton-Batten
Looking out from Within is an exposé of life during three lockdowns that were imposed on the UK population during the COVID-19 pandemic, shot by Julia Fullerton-Batten.
"I was totally overwhelmed by the 'tsunami' that was the pandemic," Julia says.
"My commissions and personal project I had been working on came to a halt; schools closed, and our kids were now at home. It felt like the world just stopped. As a fine art photographer, I felt I had to do something."
"I photographed people in my neighbourhood in West London, effectively imprisoned in their own homes. I captured them for posterity as they looked forlornly out of their windows onto an alien new world, where the only consolation was that birdsong had replaced the more accustomed noise of passing traffic. Little did I think that it would be over a year before we began to see some light at the end of a very dark tunnel. I asked each of them the same questions how they experienced and coped with the lockdown rules and COVID-19 itself."
"As time went on the images became more cinematic, as I was able to use more extensive lighting. I also staged my sitters with wardrobe and props. They trusted me to photograph them in their homes; in most cases I was a complete stranger, who made an appointment and arrangements in several phone conversations for a photoshoot of the kind that most of them had never done before."
"I enjoyed the experience of meeting strangers and asking them to support me in producing a body of work of which I am proud. If I were to choose favourites among them I'd probably choose the following three, each for a different reason..."
You can support Julia's upcoming book, Looking out from Within here.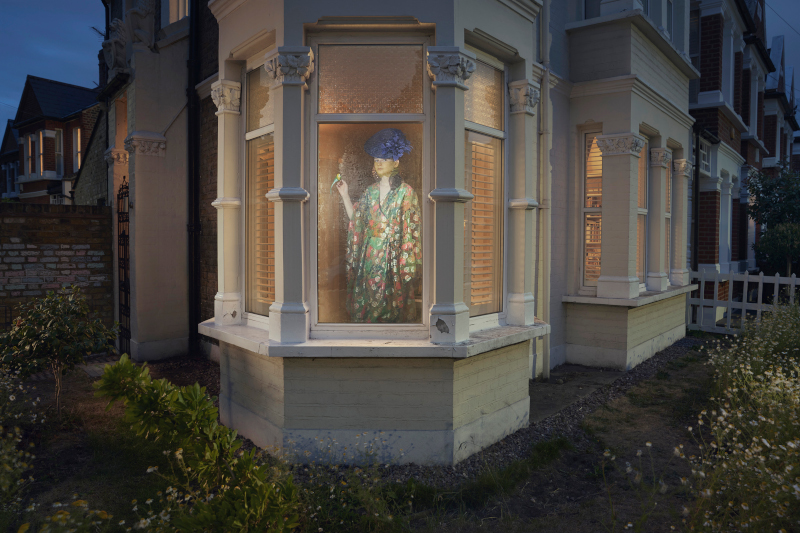 Alice, Lockdown 1, Day 76.
Julia says: "This was my 26th shoot and I'd become experienced to the extent that I was was taking more time in preparing for this shoot. Eleven-year-old Alice and her mother engaged with me extensively in discussing what Alice would wear for the shoot. We even tried her mother's wedding dress on her. I liked the idea that Alice wore adult clothes from a 'dress-up box' and invested in some vintage dresses for the occasion; the outfit in the image was just perfect. Standing behind the frosted window it appears as though she is captured in a painting. The house has very special features, and having the window on a corner building was an additional bonus."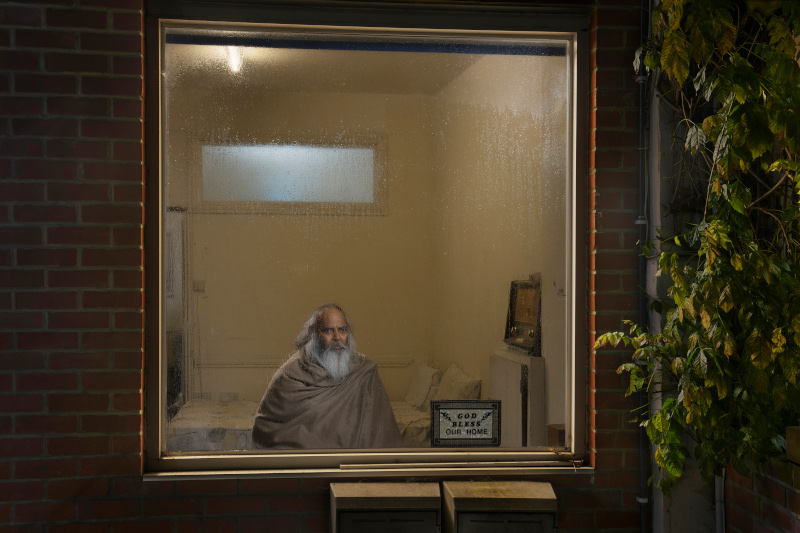 Kostadinos, Lockdown 2, 2020.
Julia says: "I walked past his window nearly every day during my morning walks on the bank of the River Thames. I had known him for many years when he would repair my electric appliances from his home. A few weeks before we arranged the shoot, I'd asked him to repair a vintage hanging bed lamp for me. He told me that he was long retired but knowing that I wanted to keep the vintage lamp instead of buying a new style one from Ikea, he said he would do it. Kostadinos always struck me as has having a remarkable presence, added to that I now noticed how large the front window of his home is. During our conversation, he explained that used to be his shopfront window. After a bit of gentle persuasion, encouraged by his wife, I was able to convince him to model for me behind that window, the gateway to his home. I sprayed water onto the window to make it even more atmospheric."
"Tragically, Kostadinos passed away shortly afterwards. In answer to my questions he replied, 'I always believe in God. When the time comes, we go. Everything is in God's hands!' I hadn't realised on that evening that it would be so soon. His wife called me to let me know that he has died. We met up again and spent time together talking about his life and their married years. He was a very special man!"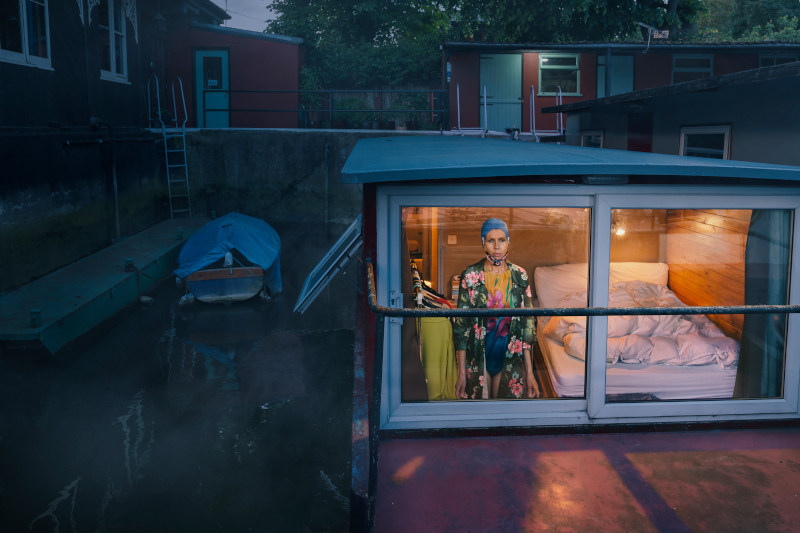 Penelope, Lockdown 1, Day 51
Julia says: "Penelope contacted me and sent me pictures of her houseboat. The boat and the location excited my imagination immensely. We spent many days discussing her wardrobe together. Finally, I found a vintage bathing suit, dressing gown and swimming cap that suited the environment: eccentric but very much Penelope's character. Where Penelope had berthed her houseboat was difficult to negotiate, especially laden with equipment – steep steps – and crossing over several neighbouring boats to reach Penelope's boat, which we could only access at high tide. Mu husband was on assistant duty that evening, and our combined strength was needed to pull the boat a few meters closer for us to board it. Penelope's image has been of major appeal with my online viewers, published in magazines and was the front cover for the Hangar Brussels Art Fair."
Wex Photo Video: How do you feel about the project now it's finished? With the recent prizes and coverage, it must be really exciting to be looking towards publishing the book.
Julia Fullerton-Batten: "It goes without saying that it has been a very strange time since we first heard about the pandemic hitting China. I am grateful that I was able to do something constructive after my activities were cancelled. I am especially pleased that I appear to have been successful in doing something that has captured this time in our lives for posterity and gripped the attention of people around the world in a positive way."
"I am excited, and looking forward to publishing the images and the individual stories of my wonderful sitters in a beautiful book. It will enable many to look back on this weird time in years to come, perhaps wryly smiling at the beauty of the images juxtaposed against the sad memories of those who lost a part of their life looking out to the window or passed away, separated from their loved ones by the curse of COVID-19."
Wex: How did you select the subjects? Are they all local to you?
Julia: "At first the connections I made were via social media in my neighbourhood. I also hand-delivered letters to houses I'd seen on my walks that looked interesting. There was then quite a lot of contact with the sitters prior to the shoot. Often, I turned their homes into a makeshift studio by attaching the odd mosquito net or spraying water onto their windows. I would normally arrive with a suitcase full of props, such as fake flowers, birds, fairy lights and lace curtains."
"On some occasions, I was able to convince my 12-year-old son or my husband to help me carry the lighting."
"The entire process was like going back in time to my earliest days as a photographer, when I street-cast my models and used the simplest of lighting setups. As time progressed, I got more and more contacts through 'word of mouth' and from showing images on Instagram. I had a steady stream of sitters and built up a backlog. By this point, the evenings had got longer and twilight had become sundown, and we shot ever later into the evening, sometimes into the early morning."
"I reccied the locations beforehand and prepared everything in detail, engaging the sitters fully, all of which meant that there was a longer pause between shoots. I chose the windows carefully, paid attention to the choice of clothing and included props, as well as adding more lighting. I would often ask the sitter to pull in extra artificial lighting from other rooms in their home and direct them where to place it. These images became more sophisticated in attention to detail and final content."
Wex: During the process of making this project, was there anything that surprised or challenged you?
Julia: "A refreshing but definitely significant challenge was the loss of my usual large team of assistants. Going from usually having anywhere between five and ten people to carry out a photoshoot, to being alone or with my 12-year-old son, and eventually only one assistant, was starkly different. Most remarkable and truly fabulous were my sitters – the number that came forward for the project, and how patient and open-armed they all were. It was heart-warming, and will always bring back memories of the time we spent together during the photoshoot, especially when the book is published."
Wex: What were you trying to achieve with this project, and do you feel that you were able to do that?
Julia: "I wanted to record this surreal time in our lives, to record it for posterity, holding onto the memories of what we have been through and reflect back at some point in our lives of what happened all around the world and the sadness that it caused. From the resonance to my work so far I am confident that I achieved that goal, but also that I managed to create a worthy body of art to portray the fortitude of people during such troubled times."
Wex: And finally, can you give us a little information about the book, and when we might see it come out?
Julia: "It is too early to give any concrete details of the book. The publication date should be in time for Photo Paris, if that happens, so in the autumn of 2021."
About the photographer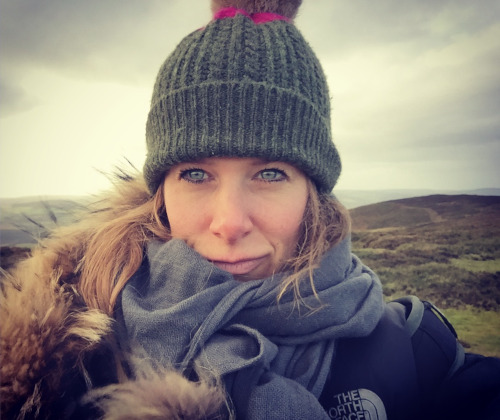 Julia Fullerton-Batten is a fine-art photographer renowned for her highly cinematic visual storytelling. Her large-scale projects are based around specific themes. Each image in the project embellishes her subject matter in a series of thought-provoking narrative "stories", using staged tableaux and sophisticated lighting techniques.
Julia's use of unusual locations, highly creative settings and street-cast models, all accented with cinematic lighting, are hallmarks of her style. She insinuates visual tensions in her images and imbues them with a mystique that teases the viewer into continually re-examining the picture, something new coming to the fore each time.
Her fine-art work is globally renowned and exhibited. She has won countless awards worldwide, is frequently portrayed in photographic journals, has published two books, is a Hasselblad Ambassador, is a frequent speaker at international workshops and a regular juror of international competitions. She has permanent collections at the National Portrait Gallery, Musee de l'Elysee, Lausanne and the Parliamentary Art Collection, Houses of Parliament.
Related articles