We spoke to Bedel Saget of The New York Times to learn more about how he photographs major sporting events like the Olympics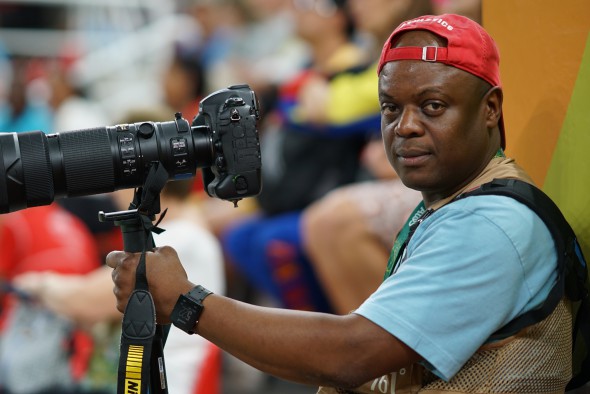 Having been a photographer of 30 years, Bedel Saget currently works as a graphics editor for The New York Times. As an editor, he frequently needs subjects photographed a certain way to capture their movements and break down the details of complex skills. In his experience, it can be a challenge to explain what he needs from other photographers, so being a photographer himself, he decided to start covering major sporting events, like national competitions and the Olympics himself.

In the bag
"My a standard kit always includes the most recent body from either Nikon or Canon and an assortment of lenses which allows maximum versatility. My decision is usually made on which camera focuses faster and has the highest frame rate. This year my gear includes. Two Nikon D5 bodies, a 14-24mm f/2.8, 24-70mm f/2.8, a 70-200mm f/2.8, 300mm fixed f/2.8, 200-400 f/4. If I need a longer lens such as a 600mm or another body or type of camera, I can always borrow one from either Nikon and Canon. They are great at supporting us during these big events."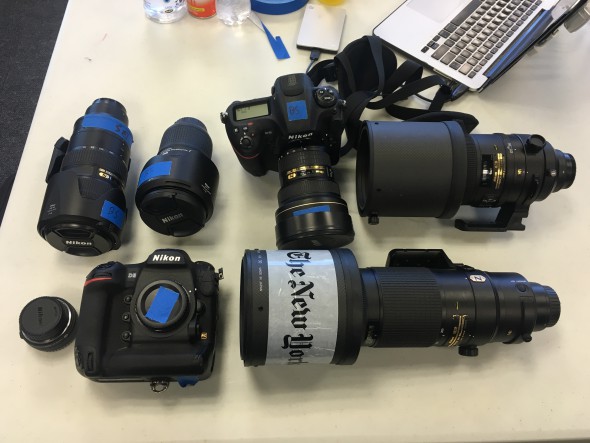 What kinds of challenges do you face when working at major sporting events?
"My shots are specific and are used to produce informational interactive articles that sometimes become composites. Because what I'm doing is so specific, I need to secure the best photo position to allow me to shoot the entire performance. This means arriving at the venue before other photographers to claim my position. Fans rejoicing and getting in your shot can also be a big issue, as well as dealing with logistics, which can be problematic at times. Traveling from one venue to the next is tough [as they can be far apart], sometimes I have multiple events I want to cover."

Tell us more about the burst shots you were taking, we're keen to learn why you capture those kinds of visuals as opposed to typical stills
"Video would serve my need best but since we're not allowed to shoot video at the Olympics. I always shoot sequences, which means I'm capturing an athlete's whole routine, performance, race from start to finish. Shooting this way allows me to make a composite of the performance to which I usually add some type of analysis to. Sometimes it is the athlete themselves, sometimes it's the Coach or an expert."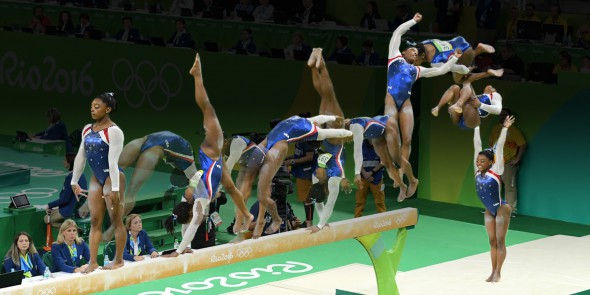 Photo: Bedel Saget; composite image by Sergio Peçanha, Jeremy White and Jon Huang
About the photographer
Bedel Saget is a Graphic Editor for The New York Times, specialising in capturing interactive and detailed visual imagery of sporting action. You can see examples of the work discussed in this article here and here.Follow Bedel Saget on twitter.
Related articles