Welcome to our interview with videographer, Jenny Alice! Jenny is a commercial videographer, Sony Pro Filmmaking ambassador, educator - and of course, an ambassador here at Wex!
Jenny is a talented and experienced professional in the field of video production, with a passion for creating engaging and visually stunning content. She's worked on a wide range of projects, from commercials to corporate videos and documentaries, working with brands such as Boohoo, Unilever, Liverpool City Council, This Girl Can and the NHS.
We're always excited to have the opportunity to speak with Jenny and learn more about her thoughts on the industry, the future of video production and - most importantly for us (self-confessed gear nerds) - her video equipment! So, without further ado, let's get started!
Leo White: Hi Jenny! Thanks so much for taking the time to speak with us today! So, there are a few areas I'd like to cover with you today.
With the surge in short-form social media video content such as TikTok; from your perspective, how has the industry changed to reflect these trends?
Jenny Alice: You will see a lot of brands and content creators making short snappy videos with bursts of information. It allows viewers to get the gist of things quickly without having to sit through a full-length video. Trends also allow you to create video content that can be shared and seen by more people, therefore increasing your engagement.
LW: Have you had to change or tailor your style to cater to these new trends?
JA: Shooting/ framing vertical video is obviously a new and exciting challenge. Videography used to be all about 16:9 or 2:3.1 for cinematic vibes, but now, TikTok and reels have flipped that - people want cinematic in a theoretically non-cinematic aspect ratio.
LW: Where do you see the future of the industry? From a commercial perspective, do you see it leaning more towards that short-form style of content?
JA: People's attention spans are going down, and algorithms are catering to that - so right, now shorter is better! But that could change again as soon as the next app comes out.
Plus, TikTok etc. might be looking into 16:9 content, so it'll be interesting to see if that takes off.
LW: Okay, looking at the creative side of things - how much creative freedom do you have on a shoot? Is it important to put your stamp on the projects you've been asked to shoot?
JA: It depends on the projects I work on. If I am a DoP, I have creative control over the equipment, the lighting and the whole vibe of the video.
In other jobs - more corporate content, for example - sometimes will have strict briefs to keep it a certain way and that's fine. It really depends on the job and the client. I would say that most clients will hire you dependent on your showreel or previous work, which will have a certain style to it.
LW: You have a huge portfolio that covers a wide range of subjects e.g. models, products and food. What is your favourite type of shoot?
JA: One of the things I love about my job is it so varied and that's what makes it more interesting. But if I had to choose, I'd say fashion or music videos. I feel like with both you can be really creative.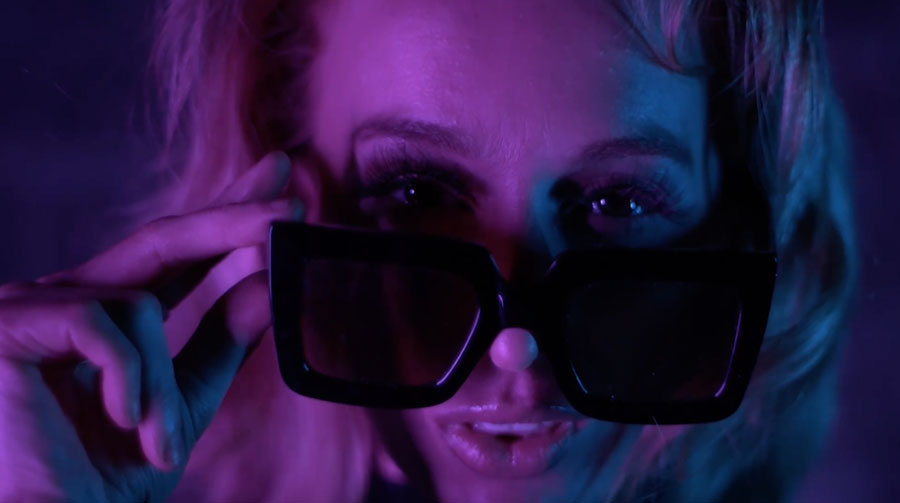 LW: As a freelancer, you've mentioned in the past about wanting to inspire and educate others through your work. Do you have any advice for aspiring videographers? Are there any tips that you wish you had heard when starting out?
JA: If I had to give a tip to someone starting out I would say - just start. Everyone I meet has amazing ideas, but it's actually starting that I find is the hardest part. Then, once you have started, I would say to be patient, be consistent and learn to embrace failure.
One no is closer to a yes. We are all humans. We are going to make mistakes. But it is just important that we learn from them.
Some of my biggest mistakes have allowed me to grow not only as a professional but as a person. I am thankful for that. I also say that, if you aren't making mistakes, you probably aren't going out of your comfort zone enough.
Lastly, say yes to opportunities - even if you think I can't do them. You are probably just doubting yourself, and what's more, the high you feel after completing something you thought wasn't possible is palpable and one step closer to growing your career to new heights.
LW: Now, as I am sure you'll be aware, we are self-confessed gear nerds at Wex. I am okay with this! So, I'd love to know what your go-to kit bag is.
JA: My equipment will always change depending on the client's needs and budget. However, my standard kit in my bag at the moment consists of the following:
Sony FX6 Full-Frame Cinema Line Camcorder
Sony's FX6 is a true marvel of the pro-video industry. This camera enables complete creative and cinematic expression that will elevate any film you capture. You'll be surprised at what the FX6 can capture with such a lightweight and modular body, but its 10.2 MP Exmor R CMOS sensor and new Bionz XR processor is capable of capturing outstanding 4K full-frame quality video at up to 120p. It can capture 10-bit 4:2:2 footage, has impressive low light capabilities (up to 409,800 ISO) and has up to 15+ stops of dynamic range.
£5,994.00 View
Sony FE 28-135mm f4 G PZ OSS Lens
The Sony FE 28-135mm f4 G PZ OSS is a wide-angle to telephoto zoom lens for use on Sony's full-frame and APS-C E-mount mirrorless cameras. Designed for serious still shooters and film makers, the power zoom lens is equipped with Sony's new 'Smooth Motion Optics' design, which addresses three issues of prime concern for movie-makers: change in angle of view ('breathing') while focusing, focus shifts during zoom, and movement of the optical axis during zoom. The lens also has three separate control rings for precise, manual control over focus, zoom and aperture. The power zoom is driven by the SSM (Super Sonic wave Motor) drive which allows for control over the speed of the zoom, and ensures the movement is quiet and smooth.
£1,999.00 View
Sony FE 16-35mm f4 G PZ Lens
Designed for Sony's full-frame E-mount mirrorless camera bodies, the Sony FE PZ 16-35mm f4 G Lens exhibits the highest level of craftsmanship and optical design, offering exceptional image quality and performance throughout its zoom range. The lens is fitted with an invaluable PowerZoom mechanism and afforded a constant maximum f4 aperture, both of which allow for effective image & video capture.
£1,299.00 View
Make sure to follow Jenny's social channels Instagram, Twitter, Facebook and Youtube and take a look at her website too!
Check out our interviews...