We chat to portrait photographer Hannah Couzens about her dream shoot in New Zealand, and what it's like to photograph a married couple mid-argument...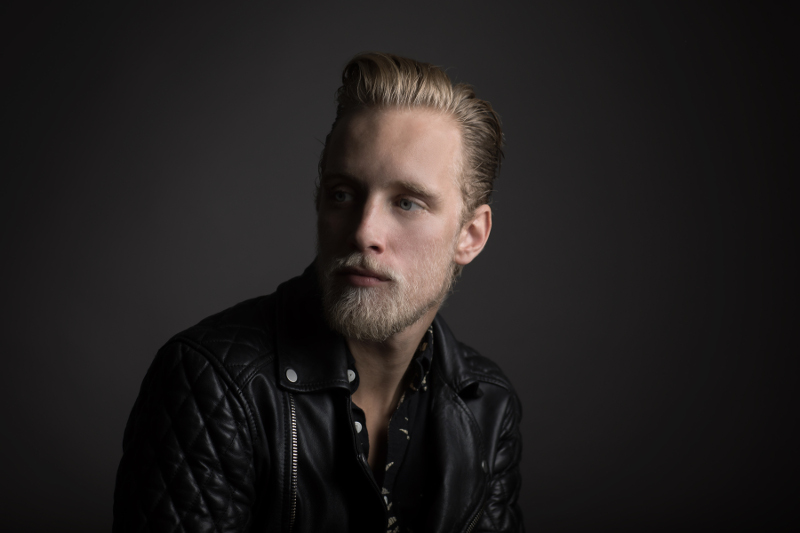 Image by Hannah Couzens
Wex Photo Video: What's the most expensive piece of equipment you've trashed?
Hannah Couzens: Thankfully I haven't completely trashed anything – yet! I did, however, drop my Profoto B10 at one of my workshops after having it for less than a week! I like to think that I was showing the group how tough they can be, as it has a tiny mark on it now but works perfectly! It shows the kit is definitely "Hannah-proof".
WPV: Tell us about the image that got away?
HC: I can't remember any image specifically, but sometimes to get someone's personality across I like to chat with them and make them laugh. In this process sometimes they will throw their head back or move from a specific spot. Luckily these days the focus keeps up well but there have definitely been shots where the expression has been amazing but the focus is out. I've definitely stared at a screen a few times in the hope that by staring at it I can force it back into focus!
WPV: What's the worst shooting experience you've ever had?
HC: I know this is something many photographers will relate to. Back when I photographed families, I remember one instance where a couple had come in with their two children. They had clearly had a huge row before they walked in and I had to capture images of this "happy family" having a wonderful time.
In between shots, they carried on the arguments and the atmosphere was about as awkward as you can imagine!
WPV: Tell us about your dream shoot?
HC: I really kick-started my career in New Zealand. It's a long story but I would love to photograph the Maori people. I love their culture and beliefs, and they are some of the most beautiful and striking people I have seen in the world. It's not so much about the gear but more sentimental to where it all began, and shooting in that beautiful environment.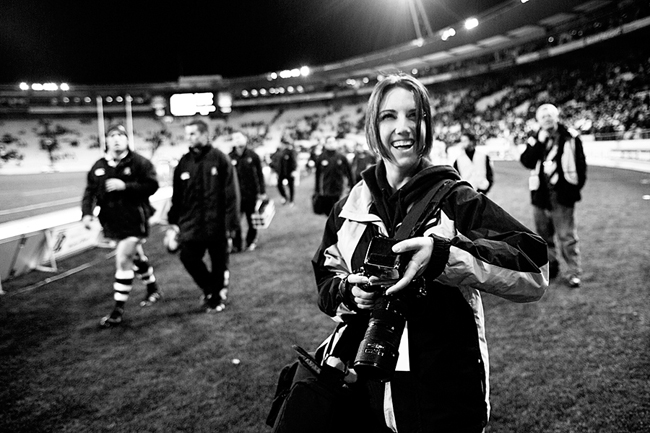 Hannah on a shoot in New Zealand with the All Blacks
WPV: What's your editing pet peeve?
HC: Oh, I am not a fan of over edited skin or eyes! Whilst I understand some shots may need a tidy up, I hate it when people don't look authentic. The whole idea with a portrait to me is that it represents who the person is. Not the photoshopped and filtered version that doesn't actually exist!
WPV: What's the most ridiculous thing you've ever done to get the shot?
HC: For sure it has to be lying in the sea with a model at 6:30am near Margate! The conditions were like nothing I have ever experienced. After shooting more than we knew we needed, we decided to lay down in the water at sunrise in September! It was definitely worth it though as it was the kind of shot I could never replicate again.
WPV: Smartphones have made everyone a photographer. Do you agree?
HC: Smartphones mean that photography has become much more accessible to everyone, which I fully support. Just because you have a tool, it does not make you a master. I could own a piano but it doesn't mean I know how to play a song.
I think it's wonderful that people are enjoying photography, and if you are a professional and feel threatened by everyone taking photos with their phones then perhaps you need to up your game and not look for someone to blame.
To see more of Hannah's work, visit her website, Twitter and Instagram.
Related articles