We chat to James Ewer to find out the secrets behind his fabulous macro shot that won the seventeenth #WexMondays of 2020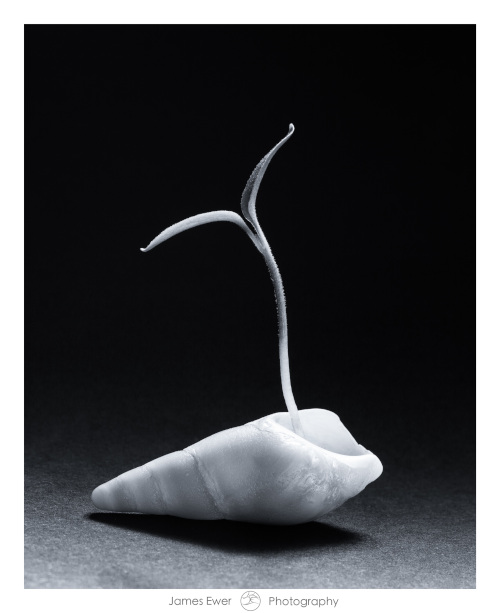 One of the genuine pleasures of the last few months has been seeing all the ways photographers have found to be creative at home. It isn't easy being taken away from all your favourite shooting locations, and it's a testament to the resilience and creativity of this community that so many people have risen to the lockdown challenge and carried on creating fantastic images. We've seen many fabulous examples all over, from people sharing using #WexAtHome to the continued inspiration of our #WexMondays competitors.
James Ewer will be no stranger to regular readers of these blogs – he's won a fair few #WexMondays competitions this year with his fantastic photography, both out on location and at home. This latest tremendous shot wowed the judges of the #WexMondays competition and was a well-deserving winner of the seventeenth week of the 2020 contest. We wanted to learn more about how it was taken...
Wex Photo Video: This is another fantastic composition, James. How did you put it together?
James Ewer: Thanks. This one was relatively simple. It's inspired by the work of Edward Weston, who made some fascinating images of snail shells on a black backdrop. I wanted the image to convey a sense of hope and a fresh start, something we could all do with right now, hence the title "Life Finds a Way" (stolen from the script of Jurassic Park).
I assembled it with items I found around the house. The shell was a bathroom ornament, and I happened to be growing some seedlings on the windowsill. It's set up on a sheet of black card, the height of which I adjusted so the transition from light to dark was just right. The only lighting was from the window. Backlighting brought out the fine details, like the hairs in the stem.
WPV: Do you feel that restricted shooting in lockdown has given you some new skills has a photographer? Any lessons you'll continue to apply in the future?
JE: Lockdown really forces you to be more creative. I am definitely focusing a lot more on shape, shadows, form and texture. This is something I hope to be able to apply to landscape shots, most likely when looking for those more intimate scenes.
WPV: I notice you've got a couple of images on the Landscape Photography of the Year shortlist – congratulations! Was it a surprise to be nominated?
JE: Thanks – this is the first time I have entered something like that. I see that many of the people I follow on Twitter have had similar success, which means either I happen to be following all of the right people, or there is a massive shortlist. It will be fun to see if my images make it any further.
WPV: Where's the first photographic location you're going to visit when lockdown lifts – do you have a particular place in mind?
JE: I very optimistically have a trip to Devon planned. It is not an area I know well, but I am looking forward to exploring it; woodland is where I am happiest. It's a really tricky genre and I am not particularly good at it, but I love the fact that compositions are infinite, and I can find something completely unique.
WPV: And finally, as ever... do you have your next #WexMondays image planned?
JE: I have a few ideas – more macro projects I think. Even though I don't have to travel anywhere to get the shot, it can be just as time-consuming. The ideas tend to evolve slowly rather than a lightbulb moment. There are a lot of concepts I have tried and abandoned as I fail to get the shot looking like how I envisaged it. Let's see what happens.
James Ewer is a photographer based in south-east London, see more of his images at jamesewer.myportfolio.com.
Think you've got what it takes to win #WexMondays? Head here to find out how to enter, and we'll see you next week!
Related articles