It's a strange experience. You look deep into their eyes and they stare back at you, like they're trying to figure out what you're thinking. Despite their blank and almost emotionless expression, the slight look of puzzlement in their eyes as they gaze back at you makes them seem almost human… But that's enough about the staff at the motorway services.
Andy Rouse's seminar at Chester Zoo was the biggest one so far from Wex Photographic, with 170 keen photographers packed into the lecture theatre just outside the perimeter of the main zoo. Regardless of the increased numbers however, it was clear from the outset that this event would be no different from any of the previous seminars, with Andy's enthusiasm and trademark humour keeping all attendees enthralled.

One of Andy's strong beliefs is that you should take photographs to please yourself rather than anyone else, and that you are proud of the images you capture has been an ongoing theme of these seminars. After demonstrating the techniques and inspiration that help him capture his world class images, Andy turned his attention to the images submitted by the delegates to the Visions of Light Photo Competition. Andy selected the five images he most admired from those submitted and presented them to the audience, taking the time to explain his reasons for choosing each image.
In 5th place was this superb bird shot by Julie Wakeham. Andy's only suggestion was that more could have been done at the processing stage, but he felt that the composition was spot on.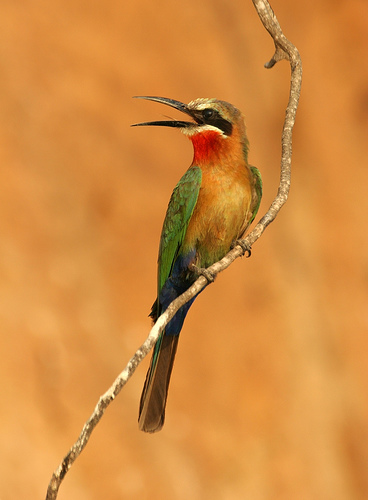 This glorious light-bathed landscape by Dave Green was Andy's choice for 4th place. He was particularly impressed by the killer whales poking their nose out of the surf on the right of the shot! Just in case you're wondering, they're rocks, but we like the idea of killer whales better!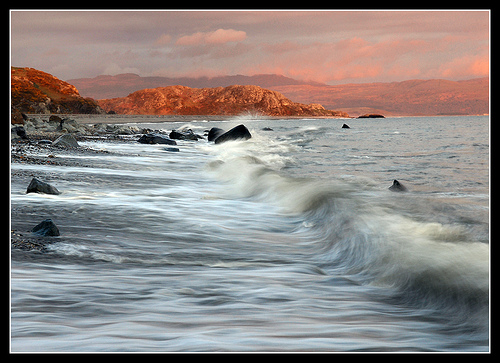 Brilliant yet simple, the only reservation Andy had about Richard Smith's flamingo portrait in 3rd place was the white balance. He felt the colour was a little too red, but was highly impressed by the idea and composition.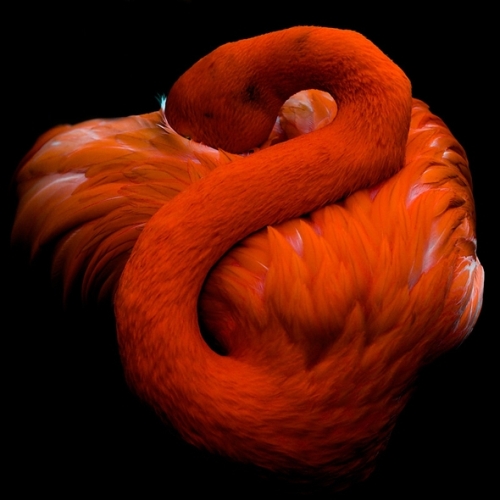 Idea and composition were also high on the list of things Andy liked about this image by Ffion Spiller, so much so that he put it in 2nd place. He said there were things he may have done to the image slightly differently, but again stressed that the important thing about a photo is that the photographer like it.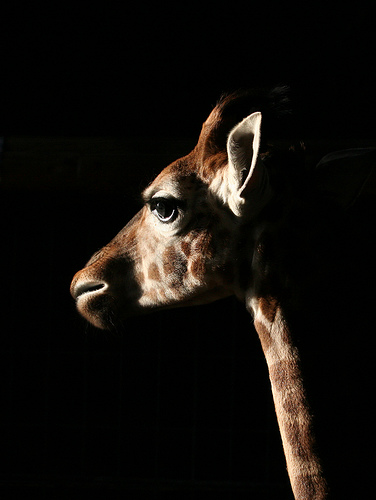 Finally, Andy's first place photograph was this stunning photograph of The Angel of the North by Richard Gosney. It was an original image of an often photographed subject and an appropriate winner for the first of these seminars held towards the top of the country.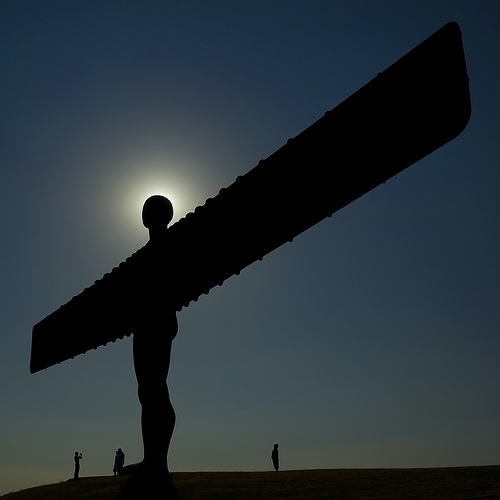 In addition, his photograph demonstrated some of the techniques Andy spoke about during his seminar, so a deserving winner. Well done Richard! Here he is collecting his prize.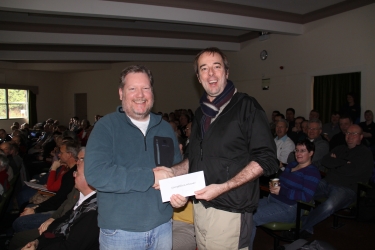 A two hour break early afternoon gave the attending masses a chance to get some lunch and try out some newly learned skills in and around Chester Zoo. As we were shepherded in through a side gate by helpful men in day-glo jackets, their hi-vis outerwear was unfortunately the brightest aspect of the day. Although the rain was kind enough to hold off, the bitterly cold and overcast weather meant that many of the animals chose to stay indoors. However it gave me a good excuse to drag my colleagues into the considerably warmer reptile house to photograph some of my favourite animals!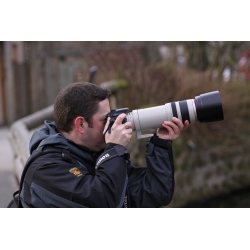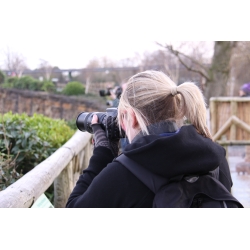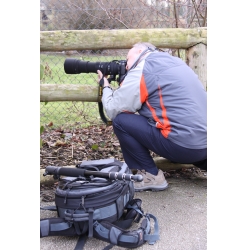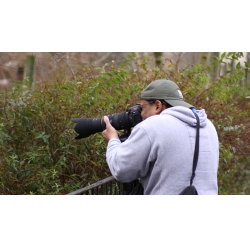 Back in the lecture theatre, Andy demonstrated some of his processing and Photoshop techniques before rounding off the day with some more of his inspirational work and a question and answer session.
When one member of the audience thanked Andy on behalf of everybody for coming "up north", the day was finished by a well deserved round of applause for Andy's efforts.
Another seminar over, another great success, and another great venue we hope to be coming back to.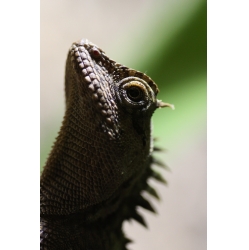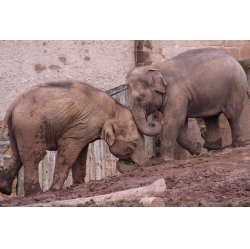 If you attended the Visions of Light seminar at Chester Zoo on 31st January 2009, thank you so much for coming, we hope you enjoyed it as much as we did! Please let us know what you thought by commenting on this article.