Reporting from BVE 2017, Stuart Dennis explains how the Atomos Shogun Inferno recorder can unlock the potential of the Sony FS5 camcorder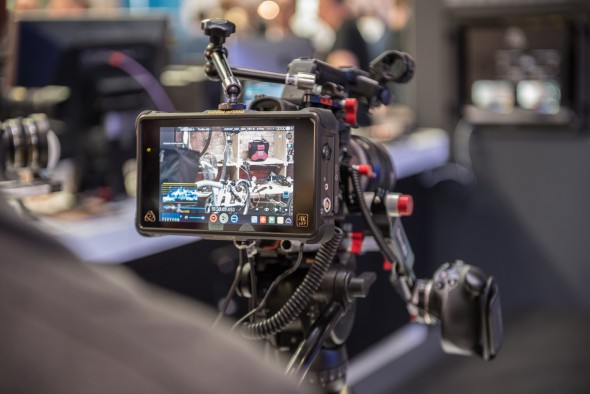 Sony's PXW-FS5 camcorder is already well known to be a small but mighty 4K/HD acquisition tool, recording the efficient 4K 8-bit 4:2:0 XAVC codec on-board in 4K up to 30p in standard frame rates and HD up to 240fps in burst rates. The combination of flexible frame rates and lightweight form factor make it the class-leading handheld 4K Super 35mm camcorder at this price point.
So far, so Sony. But this week's BVE Show highlighted that there's even more potential inside the FS5 when it's coupled with Atomos's latest external recorder: the Shogun Inferno.
Atomos's history of unleashing the potential of smaller, more humble cameras is well documented and has become a standard workflow practice. Take the Canon C100 Mark II for example, which is frequently used with the Atomos Ninja Blade to bypass the highly compressed AVCHD codec recorded on board and deliver broadcast-legal ProRes and DNx files in HD.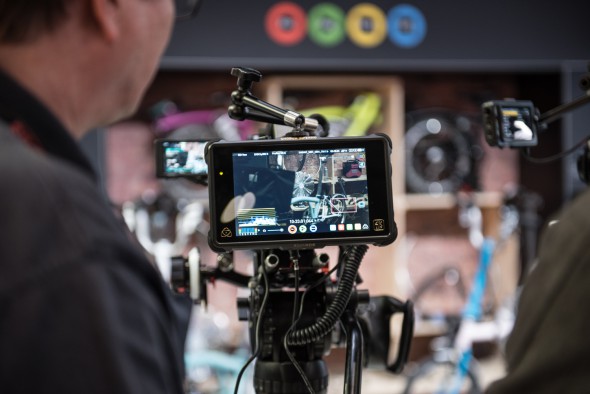 In the case of the FS5, the aforementioned unleashing is dependent on the camera having been upgraded to output 12-bit Raw via the 3G-SDI output. Once this is active you can lay down the Raw signal onto the Inferno in 4K up to 30p in the DNG format, or have the recorder debayer the Raw signal and lay down a 4K 10-bit 4:2:2 ProRes or DNx file – far less processer-intensive than the aforementioned Raw format. The ProRes format will be more than good enough for most indie productions, certainly good enough for broadcast and exponentially more colour-gradable than the 4K 8-bit 4:2:0 XAVC codec the FS5 captures on board.
But as any creative shooting professional knows, spatial resolution isn't everything, and it's in the just-above-HD 2K format that the Raw-upgrade/Inferno combination really steps up a level in terms of creative flexibility. We mentioned earlier that the on-board framerates up to 200/240fps are in a "burst-mode" which means that the footage takes some time to buffer before you can hit record and go again: Not ideal for sports or action applications. Add the Inferno recorder and this 200/240fps frame rate can be recorded continuously in ProRes – so no more time limitation.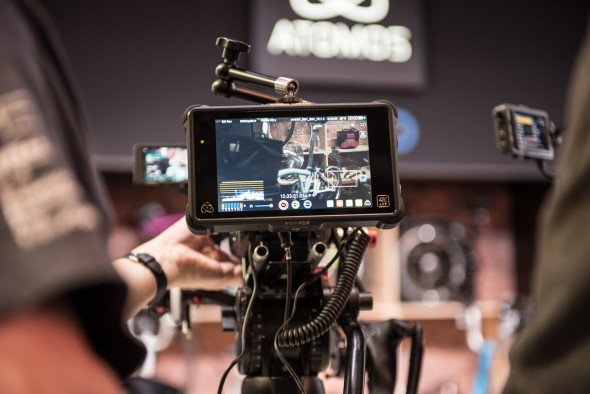 What is so interesting about this combination of Sony camcorder and Atomos recorder is the potential flexibility of the system: Raw up to 4K 60p and ProRes 2K up to 200/240fps, and all in a kit combination that comes to under £8K. This type of spec and performance is usually the preserve of high-end cinema cameras costing nearly 3-4 times as much, and none of those options are as lightweight and modular as this.
At the Atomos Stand at BVE it was understandably difficult to get to the demo kit. Richard Warburton from Global Distribution (Atomos' UK distributor) has this to say about the FS5/Raw Update/Inferno combo:
"It suddenly turns this little camera that has a brilliant 14-stop dynamic range sensor – it's compact, lightweight – into a serious indie filmmaking tool."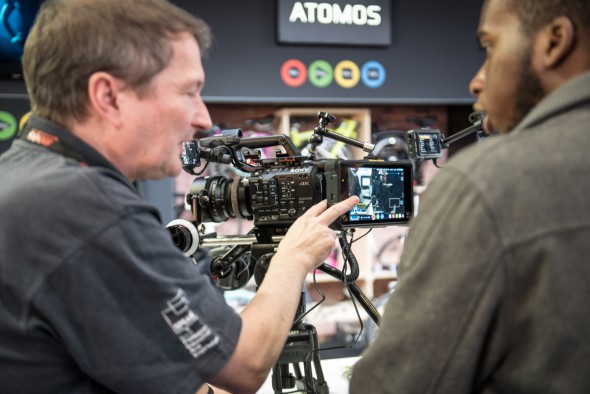 He isn't wrong. Both the Sony FS72 and Canon C300 Mark II offer 4K Raw output at a much higher price but without any of the FS5's high frame rate capabilities, and certainly neither of them have a compact body that only weighs in at 0.8kg when the handle and hand-grip are removed.
Another great aspect of the Inferno recorder is that it uses the high-bright HDR screen and the AtomHDR engine that is present in the Ninja Flame and Atomos Flame recorders. With HDR delivery becoming more widespread, and the FS5 using the S-Log, S-log-2 and S-Log 3 profiles, you can use the Inferno to preview an HDR image or expose Log footage correctly. And remember, the ProRes or Raw recorded on the Inferno will make far better use of the wide dynamic range of the FS5 sensor than the on-board recording codec.
Atomos have made a habit of helping us get the best out of an image sensor when the on-board codec is lacking in rate and depth for many years now, but this opening up of possibilities with the FS5 seems like a true leap forward into a 4K future.