Interested in Pentax's upcoming APS-C DSLR? Sign up to hear the latest news as soon as it happens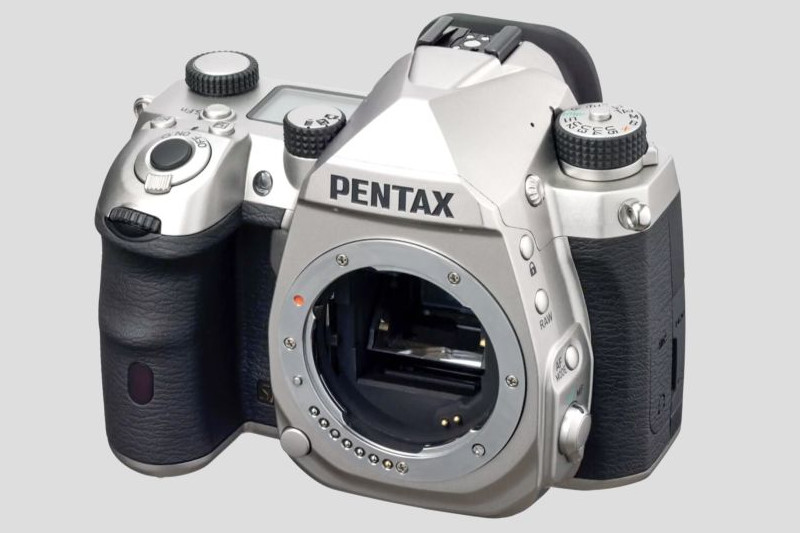 Our first look at the new APS-C DSLR on its way from Pentax
An exciting announcement comes for Pentax users today, as Ricoh confirms that a new flagship APS-C DSLR is on the way.
As well as showing off the stylish silver build you can see in the image above, Ricoh has teased us with a few details about the new camera. It'll have dual card slots, revamped controls featuring a joystick, and a newly designed viewfinder, and you can also expect faster autofocus than in previous Pentax models like the Pentax KP.
Ricoh also said that the camera's internals have been especially reworked, and this should give it especially good image quality at lower sensitivities like ISO 100, making it an excellent choice for daylight shooting. We're still waiting to hear on other specs like the sensor resolution, but it's fair to say we're pretty excited.
Want to be the first to know when the camera is officially released? Enter your email in the box below and we'll notify you as soon as we have full pre-order details.