Interested in Pentax's upcoming APS-C DSLR? Sign up to hear the latest news as soon as it happens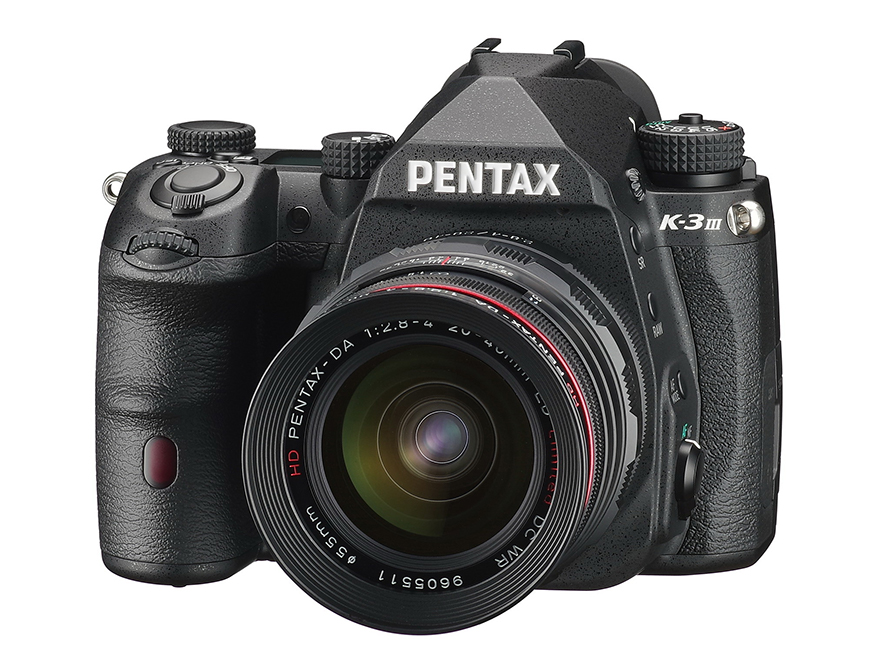 Our first look at the new Pentax K-3 Mark III, on its way from Pentax
An exciting announcement comes for Pentax users today, as Ricoh confirms some specs for the upcoming Pentax K-3 Mark III.
We already knew this would an APS-C flagship camera, as it was first announced as being in development last year during Pentax's centenary celebrations. However, we now know that it's going to come sporting a 26MP CMOS APS-C sensor.
It's going to have an impressive ISO range too, with a maximum setting of 1,600,000, meaning it'll have serious low-light capabilities.
There's also some interesting TTL functionality. The camera is capable of "TTL open-aperture metering" using its 307,000-pixel RGBIr sensor, so we can expect it to produce impressively accurate exposures in a variety of shooting conditions.
Also on board is a 5-axis stabilisation system, which uses shake reduction to provide up to 5.5 stops of effective compensation. Shutter speeds can go as fast as 1/8,000sec, and the K-3 Mark III can shoot at burst rates of up to 12 fps.
Its autofocus system has 101 points, 25 of which are the more accurate cross-type style. It also shoots 4K video at a maximum frame rate of 30p.
As the K-3 Mark III is a DSLR, it benefits from an optical viewfinder: a prism viewfinder with 100% field-of-view coverage. If you prefer to compose using the LCD, the camera has a rather nice looking 3.2-inch TFT touchscreen with 1,620,000 dots of resolution. It's also a "Night Vision LCD", which should be useful for low-light shooting.
For those who like to play around with automated settings and filters, Pentax has included 12 "Custom Image Functions". These include settings like Portrait, Landscape, Monochrome, Radiant, Muted and others, giving the user a good selection of interesting creative options.
However, if you're someone who prefers to have complete control over an image, the K-3 Mark III also shoots RAW files. And, in a nifty feature, it has internal RAW-file editing for quick processing.
We're waiting for Pentax to confirm the official launch date of the K-3 Mark III. Want to be the first to know when the Pentax K-3 Mark III is officially released? Enter your email in the box below and we'll notify you as soon as we have full pre-order details.