Today Canon add to their ever-growing RF lens series and bring two new video accessories into the market
Canon offer arguably the most comprehensive range of cameras and lenses for everyone -from beginners to professionals. Therefore, when they announced the EOS R with the new RF mount, the lack of lenses was, perhaps, even more apparent than when similar systems have launched with other manufacturers. However, Canon's determination to grow their new system has been obvious, and today we see two more lenses enter the RF line-up.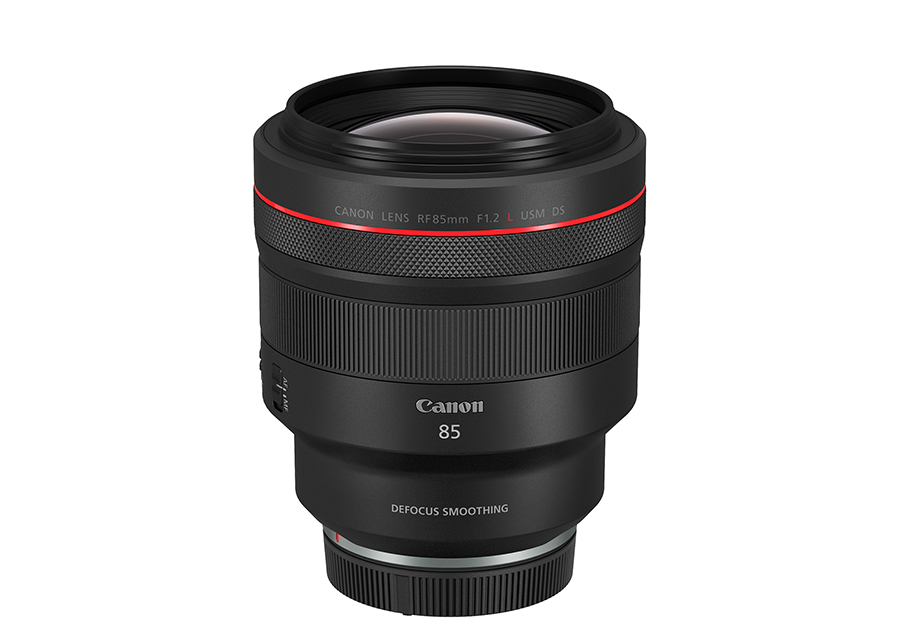 This new lens sits alongside the already released RF 85mm f/1.2L USM, but with a special feature to create a completely different feel to the images shot with it. 'DS' stands for Defocus Smoothing and Canon's new DS Coating feathers the edges of bokeh for incredibly smooth out of focus areas. The 85mm focal length along with the fast f/1.2, 9-bladed aperture – makes this a perfect lens for portraiture.
To control colour aberrations, Special Blue Refractive (BR) optics are used alongside an ASC coating and an aspherical element, which also help to reduce flare and ghosting. L-series build quality is evident, with fluorine coatings on the front and rear elements to protect against dust and water as well comprehensive weather-sealing.
The USM motor system accurately, smoothly and quietly drives autofocus and the 85mm also has the brilliant RF feature that is the lens control ring. This gives the user the capability to set a custom function such as ISO, aperture or shutter speed, to be controlled at the front of the lens.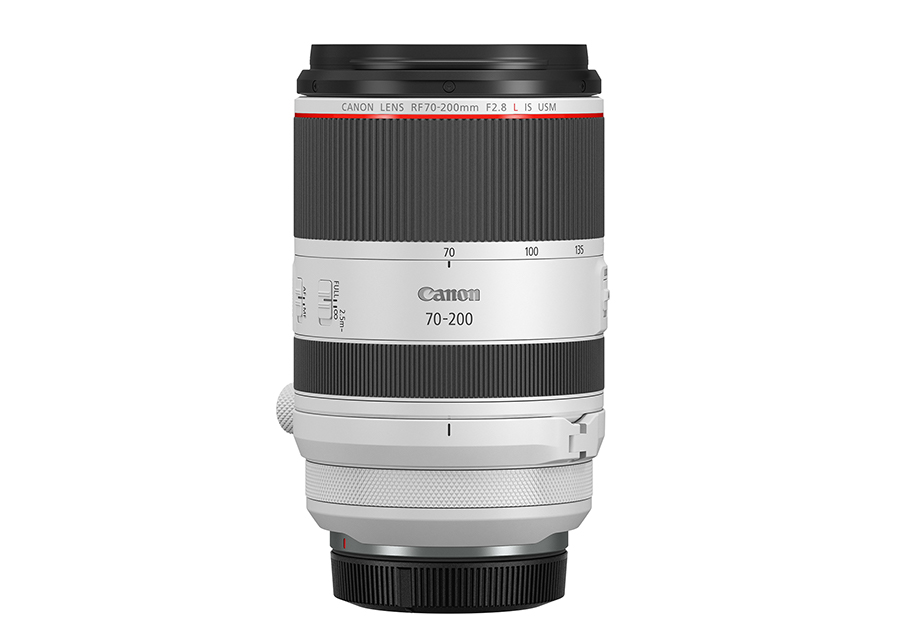 Completing the RF trinity of "essential" lenses, the new 70-200mm joins the 24-70mm and 15-35mm with it's fast f/2.8 aperture and in-built image stabilisation. The comparatively small and hardy design make it the perfect lens to keep in your bag for a range of shooting conditions, including portraits, sport or wildlife.
Internally, aspherical and Ultra Dispersive (UD) elements help to create images with superb image quality, even in difficult shooting environments. The L-series construction means both the front and rear element have a fluorine coating to help repel dust and water, as well as the lens being weather-sealed, for a real 'go-anywhere' capability of use.
The size of the lens is one of its most important features, with it being significantly shorter and lighter than its EF equivalent. The new RF 70-200mm weighs just 1070g and its stubby design makes it easy to fit into a small camera bag.
Exceptional autofocus performance is also present in the new RF 70-200mm with Dual Nano USM motors, driving incredibly fast, accurate AF which minimises hunting and significantly reduces the minimum focus distance to just 0.7m.
Video Accessories DM-E100 microphone and HG-100TBR Tripod Grip
The DM-E100 offers vloggers and videographers a small, non-powered microphone for quick plug and play action. The unidirectional stereo field makes capturing better soiund quality viable in a range of shooting situations, whilst its small size makes the microphone non-intrusive and easy to travel with.
Shooting with the HG-100TBR Tripod Grip couldn't be easier, especially if you're using a mirrorless camera like the EOS M6 or a compact like the G7X III. Simply screw the grip into your tripod mount
About the Author
Amy Moore is Wex Photo Video's Content Marketing Manager. She enjoys numerous types of photography, especially landscapes and meteorological photography. Check out her instagram here!