Canon has announced the development of an APS-H-sized CMOS sensor with approximately 250 megapixels, the world's highest pixel count for its size.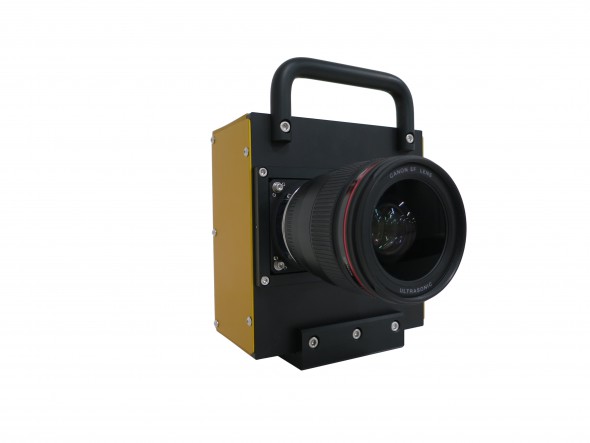 A camera prototype equipped with the newly developed CMOS sensor (Shown with EF 35mm f/1.4 USM lens)
Who said the megapixel race was over? Canon's new APS-H-size (approx. 29.2 x 20.2 mm) CMOS sensor incorporating approximately 250-megapixels (19,580 x 12,600 pixels), is currently the world's highest number of pixels for a CMOS sensor smaller than the size of a 35 mm full-frame sensor.
When installed on a camera, the newly developed sensor is said to to have been able to capture images that made it possible to distinguish the lettering on an aeroplane flying at a distance of approximately 18 kilometres away when zoomed in and cropped. Of course with such a large pixel count, the signal volume is also greatly increased, which can cause buffering and lag issues. However, Canon claims to have worked around this with its newly developed CMOS sensor using advancements in circuit design such as miniaturisation and improved signal-processing technology.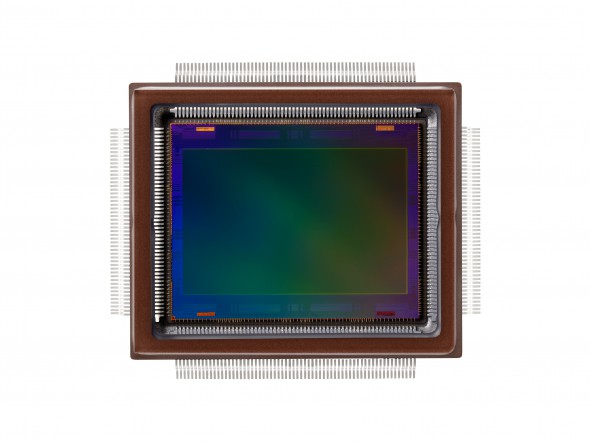 Despite its exceptionally high pixel count, the Canon 250 MP APS-H-size CMOS sensor achieves an ultra-high signal readout speed of 1.25 billion pixels per second, as well as video at five frames-per-second approximately 125 times the resolution of Full HD and approximately 30 times that of 4K video.
What could anyone need with a 250-megapixel sensor you ask? Well Canon is considering applications of this technology in specialised surveillance and crime prevention tools, ultra-high-resolution measuring instruments and other industrial equipment. We could also see a lot of potential for astro and underwater imaging as well.