Meet the PowerShot G5 X and the G9 X, two premium compacts offering pro-level control and image quality in compact bodies.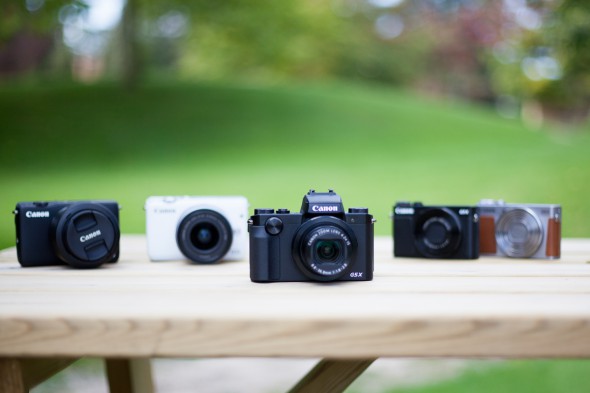 Not content with already having a class-leading range of premium compact cameras, Canon has thrown two more into the mix to plug any potential gaps in its arsenal. Both cameras use the same 1-inch type back-illuminated 20.2-megapixel CMOS sensor and have a DIGIC 6 processor to do the heavy lifting. Their ISO sensitivity ranges of ISO 125-12800 are also identical. However each camera differs more significantly when it comes to aesthetics, handling and lens capability.
Jon caught up with Canon's David Parry to get hands-on with the new cameras – check out his thoughts in this video, or read on below for more information on each:
Canon PowerShot G5 X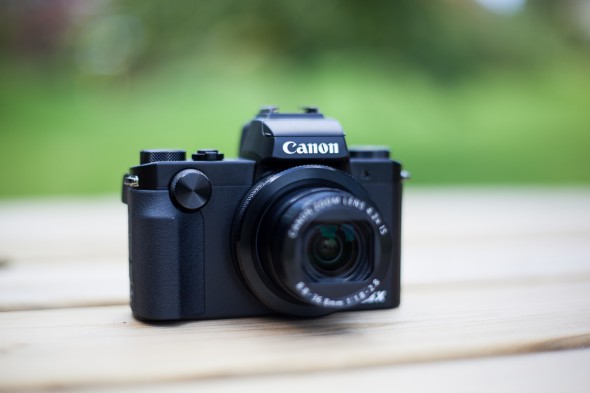 The G5 X has a flexible setup that should be able to tackle a broad range of scenarios, thanks to its 24-100mm f/1.8-2.8 lens and vari-angle touchscreen. The addition of a built-in OLED EVF will also appeal to a lot of people, since the only fair criticism that anyone has traditionally been able to throw at Canon's PowerS3hot G X series is their notable lack of a built-in viewfinder. The G5 X's 2.36-million-dot EVF is vibrant, crisp and has a fast refresh rate of 120fps, meaning there isn't much noticeable lag when panning across a scene. Before the announcement of the G5 X, the only way PowerShot G-X owners could have a viewfinder is by investing another significant chunk of money in the external DC1 electronic viewfinder.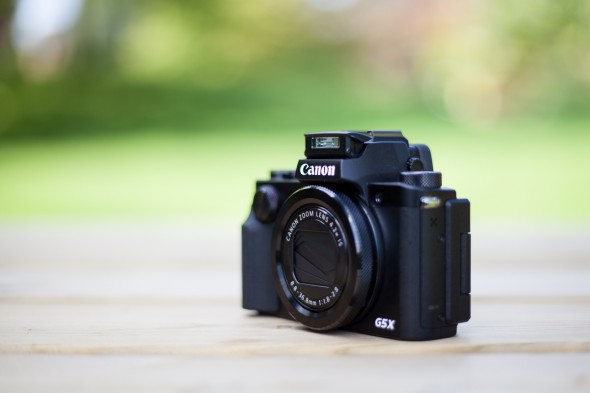 At last, anyone who wants G-X series quality and an EVF can get it all in one classically styled package. Beyond its built-in EVF, the retro mini-DSLR form factor of the G5 X is one of its most attractive features.
Canon PowerShot G9 X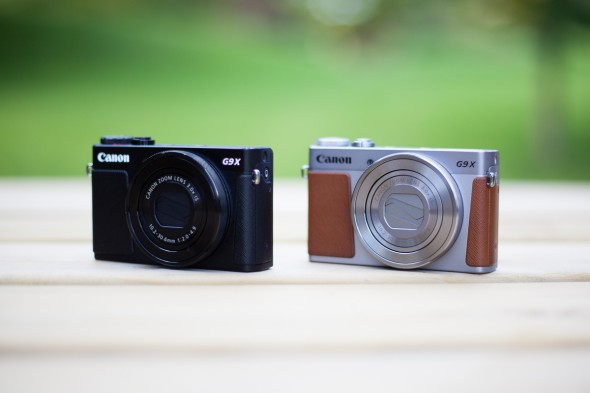 Alternatively, the G9 X squeezes much of the same technology that the G5 X has into a much smaller and more pocketable form factor. It's 25% smaller than the G7 X, making it comparable in size to the Canon Powershot S120, a point-and-shoot compact camera with a significantly smaller sensor. The lens of the G9 X isn't quite as flexible as that of the G5 X, at only 28-84mm with an aperture range of f/2-4.9. However, it should still be suitable for a good number of applications, such as travel, portraits and street photography.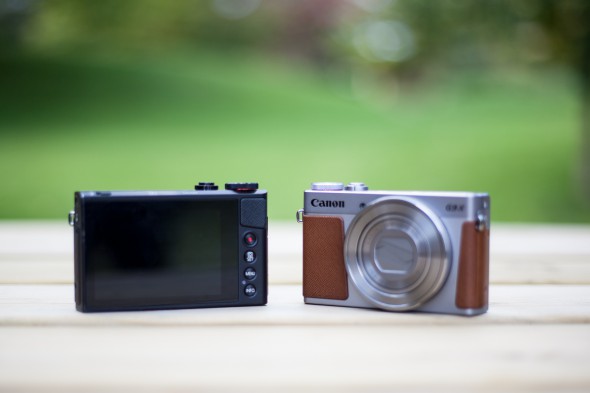 The G9 X's 3-inch LCD is also touchscreen, which simplifies selecting focus and menu navigation. While both camera models feature control rings positioned around the lens, which can be set to adjust a number of key exposure controls such as aperture or shutter speed. We haven't yet had a chance to try out final sample versions of these cameras but the initial impressions were positive. Both cameras handled very well and produced attractive images, we look forward to being able to share these with you once we've had our hands on final models.
Also announced: Canon EOS M10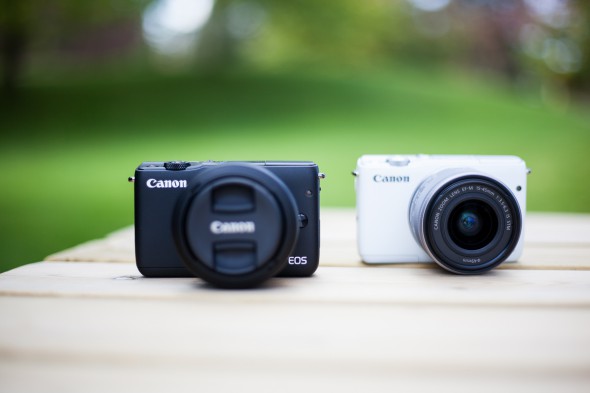 Also announced today is Canon's replacement for the original EOS M, the new EOS M10. This entry-level CSC offers simple control with the benefit of interchangeable lenses for people who want to explore their photography and develop their style at an affordable price point.
The EOS M10 has a 18-megapixel APS-C sensor, uses fast hybrid CMOS AF II and carries the DIGIC 6 processor, a combination that should deliver high-quality images in a lightweight and portable solution. Along with the M10, Canon has updated the EF-M 15-45mm f3-5-6.3 IS STM kit lens, making it even more compact than before. The new lens has built-in image stabilisation to help users achieve steadier shots in low light.
Aimed at people stepping up from smartphones or digital compact cameras, the EOS M10 features a highly responsive 3-inch LCD touchscreen that can tilt forwards 180 degrees, with customisable menus and an intuitive control system. It also has built-in Wi-Fi so users can share their images and videos to cloud services and compatible smart devices with ease.
Creative modes allow for trying out interesting image effects, but once users feel more confident they also have the option of switching to manual mode to take full control of the camera.This is an interchangeable lens camera that almost anyone can pick up and take their photography to the next level without being intimidated.
Related articles