Canon's new pro-level DSLRs are the first to offer 50MP full-frame sensors. Read what's new and watch our first-look video of the Canon EOS 5DS.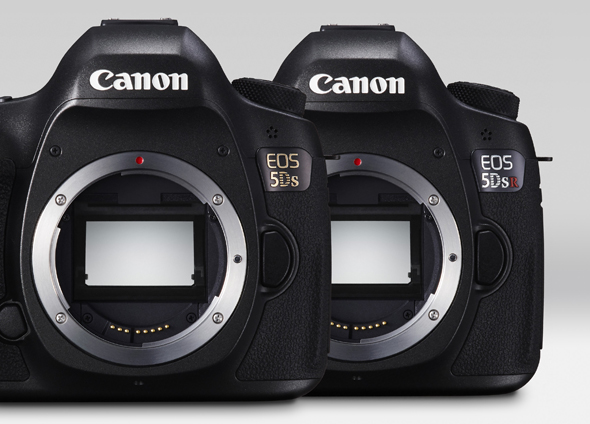 Canon has unveiled two new models in its successful EOS 5D series of full-frame DSLRs: the Canon EOS 5DS and EOS 5DS R. Find out more in our first-look video below.
While neither model replaces the current 22.3MP Canon EOS 5D Mark III, each offers a new 50.6MP full-frame CMOS sensor – the highest of any DSLR currently on the market.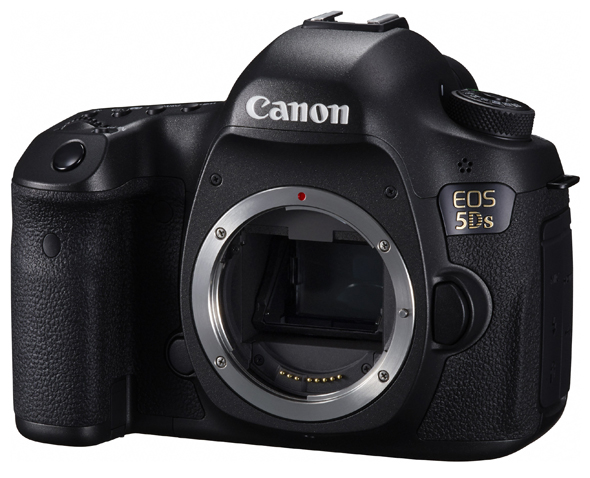 Canon states the pair are intended for studio, commercial, fashion, landscape and architecture photographers among others, rather than those seeking to capture fast-moving action, and that they set a new benchmark for resolution and price.
The two cameras are almost identical in every respect, with the exception of the filters that front their sensors; while the EOS 5DS features a conventional anti-aliasing filter, the EOS 5DS R instead offers a low-pass cancellation filter, which theoretically allows for more detail in images. This mirrors the dual launch of the Nikon D800 and D800e DSLRs, as well as the more recent Pentax K-5 II and K5-IIs, and gives photographers the option of the best fit for their particular work.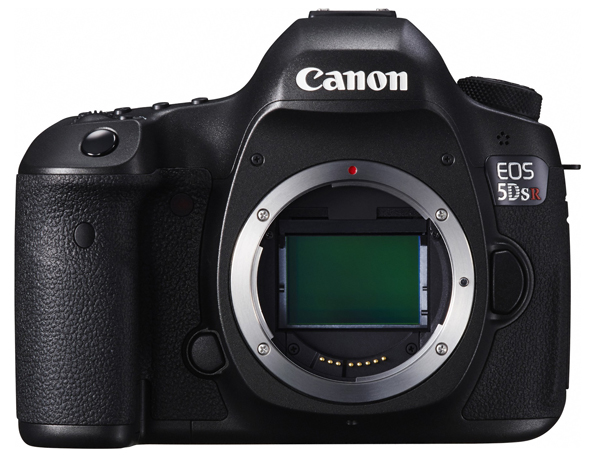 To alleviate any concerns regarding camera shake – this becomes more apparent when high-resolution images are viewed at their full size – Canon is said to have focused extra attention on dampening vibrations inside the camera. This includes the use of a rigid resin for the body and a sturdier baseplate than on previous models, as well as a reinforced tripod mount. There's also a new mirror-vibration control mechanism to better control vibrations that form as a result of the mirror's movement.
As with the recently announced Canon EOS 7D Mark II, the two models employ Dual DIGIC 6 processing engines, which allow each to shoot consecutive images at a rate of 5fps. Each camera offers a standard sensitivity range of ISO 100-6400, with expansion settings equivalent to ISO 50 and ISO 12,800 on either side of this, as well as a 150k-pixel RGB + IR metering sensor to ensure accurate exposures.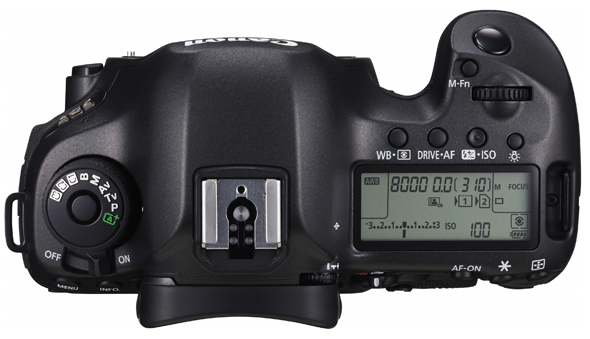 The viewfinder on each model is a pentaprism-type finder with approximately 100% coverage, while Canon's Intelligent Viewfinder II technology allows the user to view many camera settings without recourse to either of the external LCD panels. The two cameras also share a 61-point AF system and EOS iTR AF technology to track moving objects.
As we would expect on such models, each camera can be called upon to shoot full HD video in a choice of frame rates, and each can also be used for time-lapse photography. Canon has also allowed for the Quick Control screen on each model to be customised, allowing users to resize and reorder the options within it.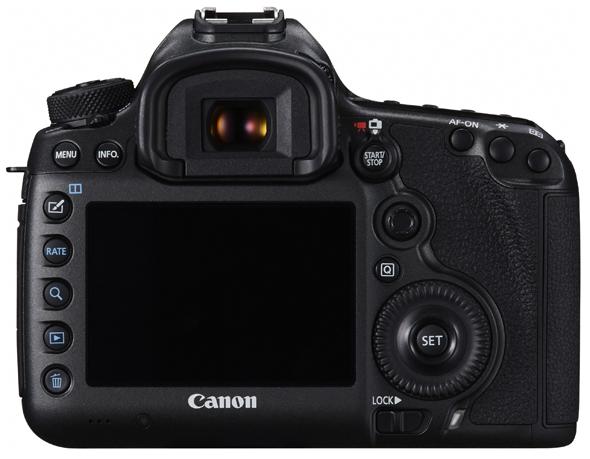 Both cameras feature Wi-Fi and, for the first time on an EOS DSLR, NFC functionality, while tethered shooting is also possible through the USB 3.0 port on the side of each camera's body. As with the EOS 7D Mark II, the two cameras feature dual card slots, allowing SDHC/SDXC and CompactFlash cards to be used.
Canon EOS 5DS and EOS 5DS R: Key Specifications
50.6MP full-frame CMOS sensor
Dual DIGIC 6 processing
Canon EF mount
Low-pass cancellation filter (EOS 5DS R only)
ISO 100-6400 (exp. to ISO 50 and ISO 12,800)
150k-pixel RGB + IR metering sensor
Full HD video
5fps burst shooting
Pentaprism viewfinder, approx 100% coverage, Intelligent Viewfinder II
Built-in Wi-Fi and NFC
Dual SDHC/SDXC and CF slots
Related articles