New mid-range DSLR, diminutive mirrorless camera and lenses for full-frame mirrorless system all unveiled
Today Canon is announcing four exciting new products: two cameras and two lenses.
Canon's latest offerings to the photographic world support a range of their current systems, reassuring anyone who thought they may be slowing on their DSLR production front.
Arguably the biggest announcement today is the brand-new EOS 90D – a DSLR that will replace the 80D, supporting photographers and videographers alike. Also being released is the EOS M6 Mark II, a mirrorless offering which shares many of the same features as the 90D. Let's take a closer look.
The front of the EOS 90D
Both the 90D and the M6 II house a newly developed 32.5MP APS-C sensor, which is a huge boost in megapixels to what we have seen from Canon within this sector of camera bodies before. A Digic 8 processor is also present in both bodies, which allows for a whole host of new features over their predecessors.
The EOS 90D can shoot up 10fps, has 45 cross-type AF points and benefits from Canon's coveted Dual Pixel CMOS AF. When in Live View it can now support eye AF too, which will create a powerful combination for shooting portraits when paired with Canon's beautiful colour science. With the benefit of the APS-C sized sensor providing a 1.6x crop, pairing the 90D with Canon's longer lens range gives you a boost in focal length, making the 90D a perfect companion for wildlife and sports photographers.
The EOS M6 Mark II
The Canon EOS M6 Mark II shares the same number of autofocus points as the 90D, as well as the eye AF feature. However, being a mirrorless body, it is capable of shooting at a higher frame rate of up to 14fps. It even has a 30fps Raw burst mode with AF tracking and pre-shoot capabilities, for those moments of action you really don't want to miss.
Both the M6 Mark II and the 90D can shoot 4K video at 30p or 25p. Each camera records 4K across the whole sensor, allowing you to make the most of the newly developed internals of the bodies. You also have the option of shooting Full HD up to 120fps, for slow-motion capture. The 90D has both a headphone and microphone port for increased sound quality and monitoring capabilities, as well as a fully articulating screen making self-shooting easy. The M6 II also has a microphone port, but no headphone port, and a tilting screen rather than a fully articulated version. The M6 II is about having a smaller body for travel or holidays, and so the 90D certainly contains a fuller external feature-set for videographers.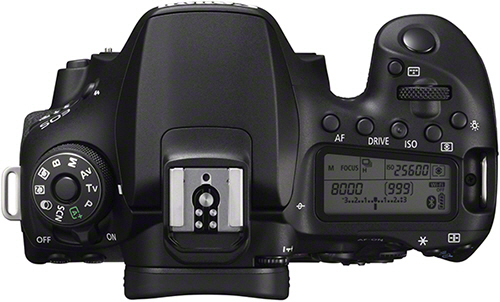 The top of the EOS 90D


The 90D's body itself is familiar in build but does have a new joystick for easy navigation. Those upgrading from the 80D, will be pleased to know that the 90D will use the same battery (LP-E6N) and battery grip (BG-E14). For those who like to go out all day shooting, the 90D also sports a fantastic battery life, being CIPA-rated up to 1,300 shots!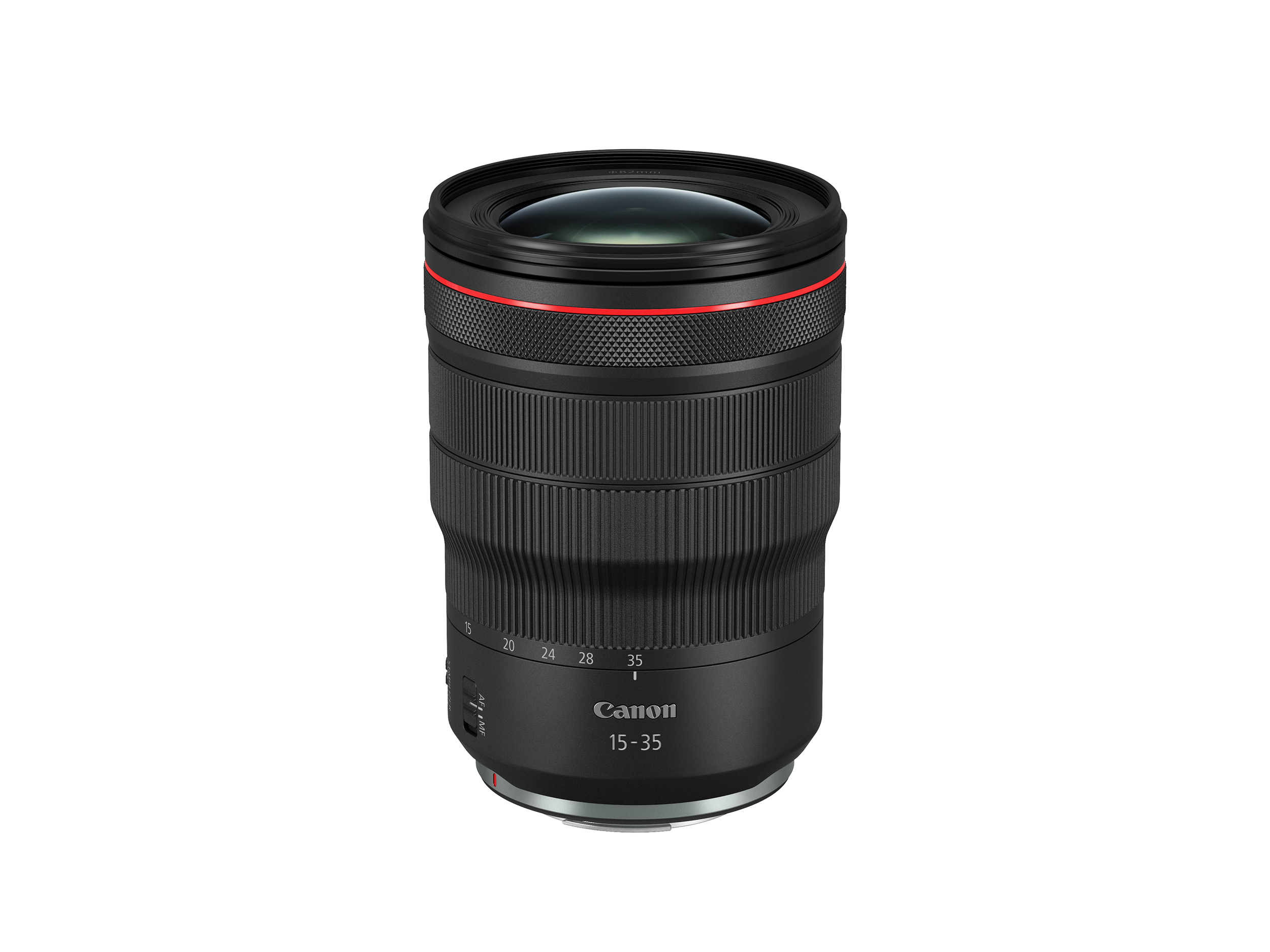 The RF 15-35mm f/2.8L IS USM
Canon is also bringing to market two new RF lenses for its EOS 'R' series of cameras – the RF 15-35mm f/2.8L IS USM and the RF 24-70mm f/2.8L IS USM. Both lenses sport fast apertures and image stabilisers, making them perfect choices for anybody working in low-light situations. Nano USM AF systems are also integrated into both lenses for super quick and quiet autofocus whilst shooting stills or video.
The 15-35mm's ultra-wide focal range, as well as its L-series build quality and weather-sealing, make it the perfect lens for photographers who spend their time in the outdoors. The lens weighs just 840g and house 16 elements in 12 groups, whilst keeping a compact enough size not to feel out of place when being used with the compact body of the EOS R or RP.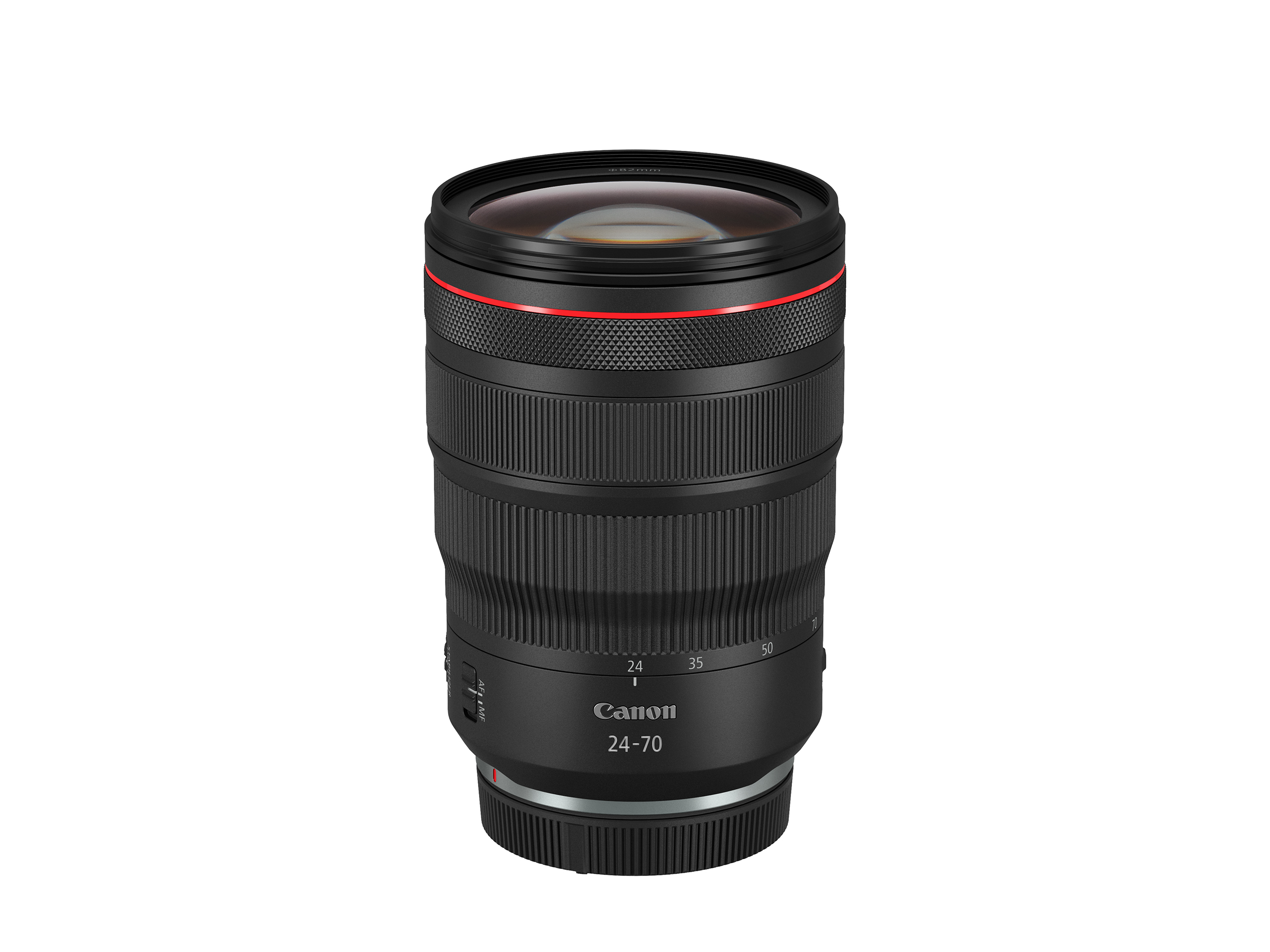 The RF 24-70mm f/2.8L IS USM
The new RF 24-70mm also benefits from a compact design for its feature set. Weighing in at just 900g and being only 125.7mm long, the new RF 24-70mm is a perfect travel companion for the professional photographer. The new lens doesn't suffer from focus breathing and has an incredibly close maximum focus distance of just 21cm.
The bright f/2.8 9-bladed aperture, along with the in-built 5 stops of image stabilisation, means the 24-70mm f/2.8L can be used easily in difficult or low-light situations. Aspherical and UD elements, as well as advanced optical coatings help to reduce flare and ghosting, as well as ensuring high-resolution edge-to-edge performance.
About the Author
Amy Moore is Wex Photo Video's Content Marketing Manager. She enjoys numerous types of photography, especially landscapes and meteorological photography. Check out her instagram here!
Related articles