The PowerShot SX540 HS slots into Canon's mid-range superzoom stable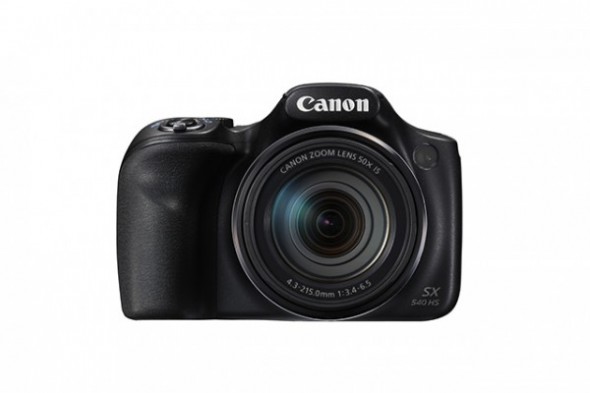 The Canon PowerShot SX540 HS is a bridge camera toting a 20.3MP CMOS sensor and a 50x optical zoom lens that reaches a focal length of 24mm at the wide end.
It houses Canon's DIGIC 6 image processor, and is capable of digitally doubling its zoom range without a serious compromise in quality. It can be tricky to keep track of a subject at such extreme distances, which is why Canon has included improved Zoom Framing Assist Lock functionality. This lets the camera intelligently track and centre on a subject of focus, and should make the long zoom much more usable in practical terms.
Also on board are 5-axis Dynamic Image Stabilisation and the capacity to shoot Full HD video in MP4 format.
The SX540 HS carries Wi-fi connectivity and Dynamic NFC, allowing for quick transfer of images or remote control of the camera with a smart device. Both cameras also offer Image Sync, which automatically backs up images to your cloud service of choice as soon as the camera is connected to the internet.
The Canon PowerShot Sx540 HS will be available in January 2016, priced £299.99 respectively.
Related articles