It's the world's largest consumer-technology event and throughout our week here at CES 2016 in Las Vegas, we will share the most useful, interesting and exciting photo technology on show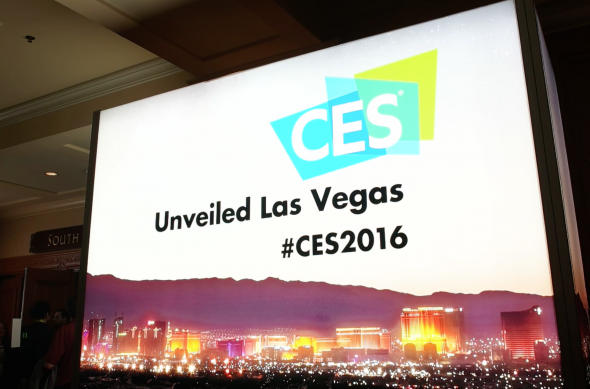 Day One at CES Las Vegas was rammed with treats from loads of the major manufacturers. Here's everything you need to know about:
Nikon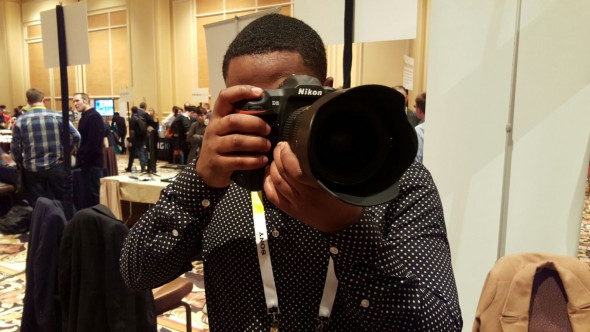 Jon Devo gets hands-on with the Nikon D5 at CES 2016
Nikon started their conference off with a bang by confirming the existence of the long-awaited D5, which according to the firm will focus faster and more accurately than anything currently on the market. Read all about it in our first-look review.
Also confirmed was the new Nikon D500, a DX-format camera which (very excitingly) borrows its AF system from the D5. This will be the new flagship in the Nikon DX range, and you can read all you need to know right here.
Elsewhere we saw some new DX-format lenses featuring near-silent stepping motors, perfect for video recording.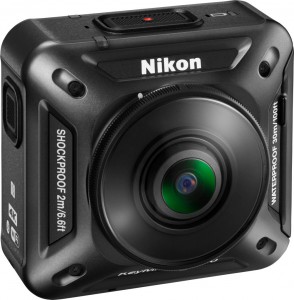 There's been no shortage of other bits and pieces from the Nikon camp. We saw the interesting news that the firm will be entering the action camera market with the KeyMission 360 – a wearable action camera capable of recording true 360° video in 4K UHD. It achieves this by featuring lens and sensor combinations on both sides of the camera, the output from which is combined in-camera to create the finished 360° image.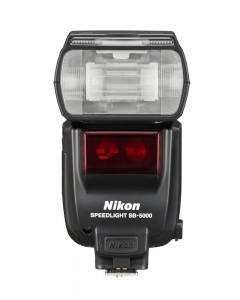 The firm also updated its range of professional flash units with the SB-5000, the first to incorporate radio control and the world's first compact flash unit to feature an onboard cooling system. Nikon says this will enable more than 100 rapid-fire shots with the flash operating at full power.
Finally from Nikon, we also saw the unveiling of SnapBridge, a Bluetooth-based connectivity system that offers always-on wireless connectivity between cameras and smart devices. We can expect this to be a standard feature in Nikon cameras from now on, indeed it's already shown up in the D500 and D5. Exciting times are ahead.
Panasonic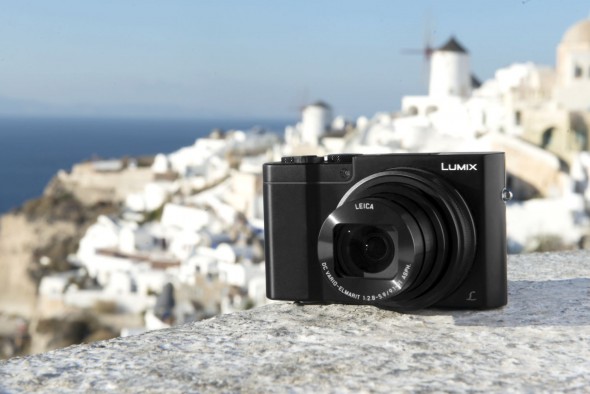 Panasonic TZ100
The main announcement from Panasonic has been the TZ100, the first in the TZ range to come packing a 1-inch sensor. This came along with the TZ80, an upgrade to the TZ70, as well as a new telephoto lens. As if that wasn't enough, the firm tacked a host of new camcorders onto it as well! Here's everything you need to know.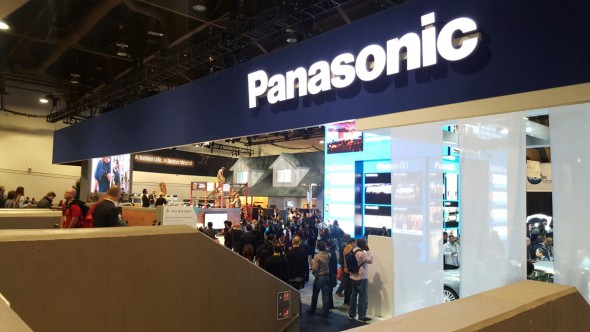 Canon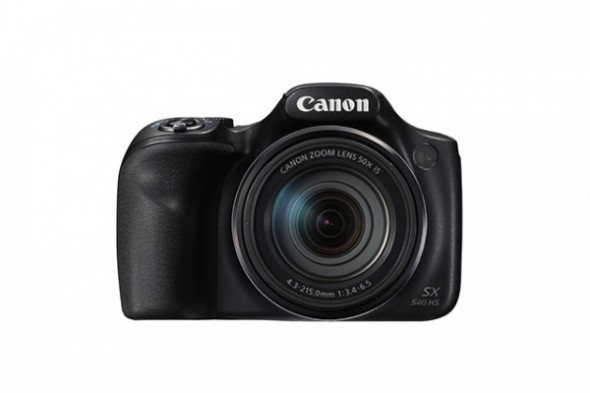 Canon has introduced the SX540 HS superzoom, a bridge camera slotting into the middle of its superzoom lineup. It also unveiled some sleek and stylish-looking IXUS compacts, a new SELPHY smartphone printer and a selection of LEGRIA camcorders. Here's the lowdown.
Olympus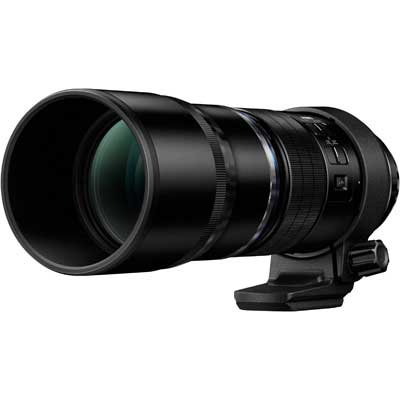 Olympus debuted its sharpest ever telephoto lens, the M.Zuiko Digital ED 300mm F4 IS Pro which boasts six stops of image stabilisation. We take a closer look.
Polaroid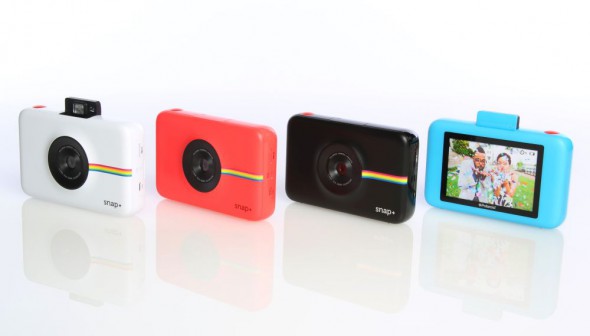 Polaroid made an appearance at the show to demonstrate its Snap+, the next generation of instant print cameras which includes a 3-inch LCD touchscreen, a 13MP sensor and, remarkably, 1080p Full HD video recording. As well as spitting out prints in customary fashion, the Snap+ also recrods its images and videos to an SD card. It can be connected to other devices via Bluetooth and used as a printer for images taken elsewhere,but it will of course still produce 2×3-inch instant full-colour prints for the proper Polaroid experience.
Drones
As soon as we arrived we saw a couple of interesting products, including the new DJI Inspire Pro drone and a very interesting fixed-wing drone from Parrot. The Parrot Disco is the first wing-shaped drone that can be piloted with no training whatsoever. Using a raft of advanced sensors, the Disco can be launched with a single throw and will circle in the air via auto-pilot until you take control of it. It offers a flight time of 45 minutes and can also fly at up to 50 mph. But it gets cooler: the drone's front camera can be linked to first-person-view glasses for a head in the clouds perspective!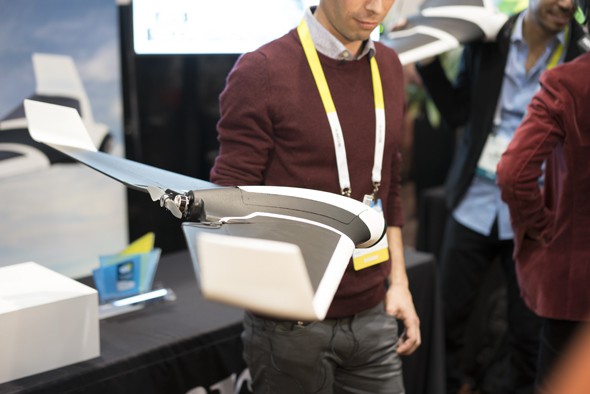 Keep an eye on our blog and social media feeds for updates. We're expecting to get a first look at more exciting new camera technology, so don't miss out!
Follow us for camera reviews and news:
Twitter https://twitter.com/wextweets
Facebook https://www.facebook.com/wexphotographic
Instagram https://instagram.com/wexphotographic