We report the latest products and developments from the third day of CES 2016, live from Las Vegas
The action hasn't let up! Here's what we saw and learned throughout the third day of CES Las Vegas…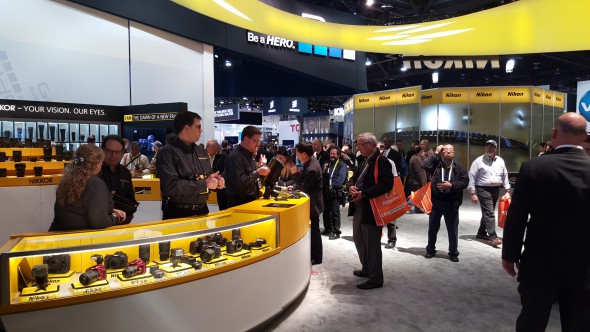 Ehang 184: the people-carrying quadcopter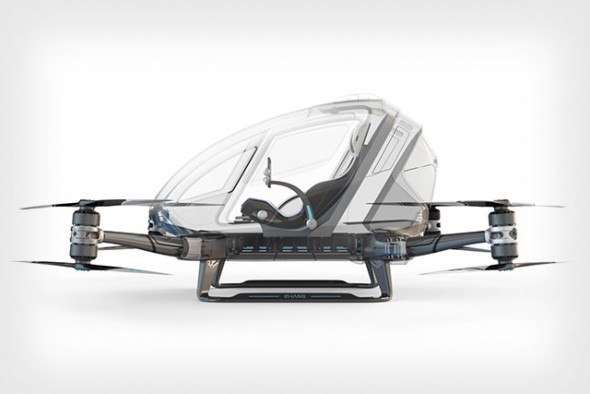 Camera drones are of course, nothing new, but here's something a little different. See the thing in the middle of the picture of the Ehang 184, the thing that looks like a seat for a person? Yeah, that's a seat for a person.
Chinese firm Ehang have been using CES to show off their enormous Ehang 184, which can carry a single person to altitudes of up to 3,500 metres, at speeds of up to 63 miles per hour.
It's controlled, like many drones, using a tablet-based app, and Ehang assures people that if connection is lost or any other problem occurs with the controls, the drone is programmed to land safely.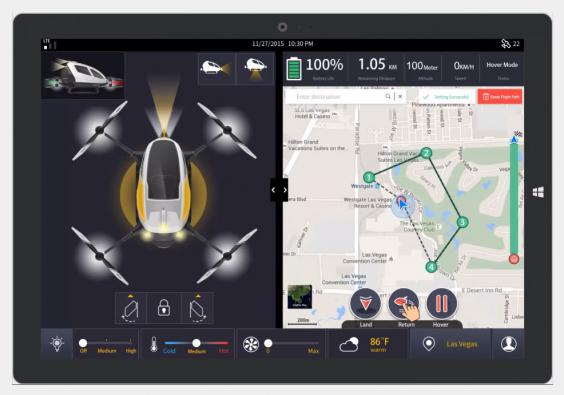 However – and this is important – you won't be using the app to pilot the drone, exactly. It's mostly autonomous – passengers only input their destination and route and when to take off or land (hence why it can still be referred to as a "drone" despite being manned). While this will free up the occupant's hands for taking pictures, it sounds pretty terrifying to us.
It's currently slated for release this year, and expected to cost between £140,000 and £200,000. You can watch a short preview video below:
New Sony XQD and SD cards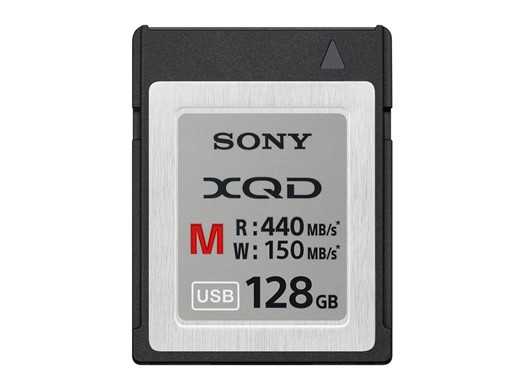 It's been a quiet show for Sony, with little in the way of new photo tech to speak of, but the firm has introduced a new batch of XQD and SDXC UHS-II memory cards. The XQD-M series provides high data transfer speeds of up to 440MB/s read speed and 150MB/s write speed, making them good companions for burst shooting. They should be of interest to people who are eyeing up the new Nikon D5 or D500, both of which can utilise the XQD format.
Sony also unveiled its new SF-M series of SD cards, UHS-II supported cards offering high read/write speeds of up to 260MB/s and 100MB/s. Both these and the XQD cards are durable, dust-proof, X-ray-proof and magnet-proof.
Olloclip Studio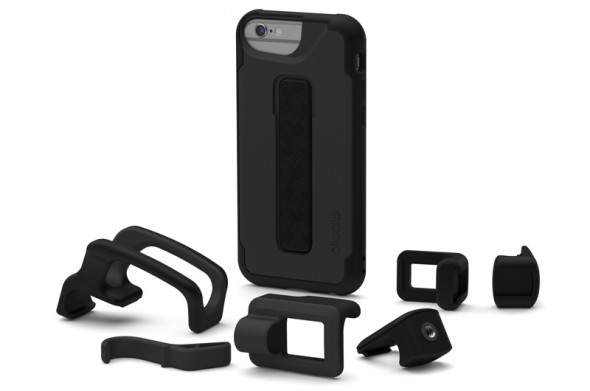 Olloclip, best known for its range of clip-on iPhone lenses, has debuted its Kickstarter-funded "Studio" mobile photography system for iPhone 6, 6 Plus, 6s and 6s Plus.
The system is based around the Studio case, which is a rugged and protective case to which various accessories can be added. These include the Finger Grip for improving stability, 1/4-20 Mounts for attaching to a tripod, Cold-Shoe Adapters for accessories like lights and microphones, and a Kickstand for keeping the phone upright.
Everybody loves Super 8
The @Kodak Super 8 is one of the standouts at #CES2016. https://t.co/Kj3ACiKlYu pic.twitter.com/drJTneHBcS

— Wex Photographic (@wextweets) January 8, 2016
After the news yesterday that Kodak would be updating its legendary Super 8 camera for the digital age, the Kodak stand has been overflowing with people desperate to get a look. See ourCES Day Two recap and watch our video to learn more about its features.
Related articles