It's a big day for Panasonic, with two new travel compacts, a telephoto zoom and a bundle of camcorders all announced at the start of CES Las Vegas
Given the phenomenal popularity of Panasonic's TZ70 travel compact, a sequel was as inevitable as Star Wars Episode VIII. However, the firm has still managed to offer a surprise by offering not one new TZ camera but two.
And as if this wasn't enough we've also got new glass and new camcorders on the way! There's a lot to cover here, so without further ado, let's jump right in…
Panasonic Lumix TZ100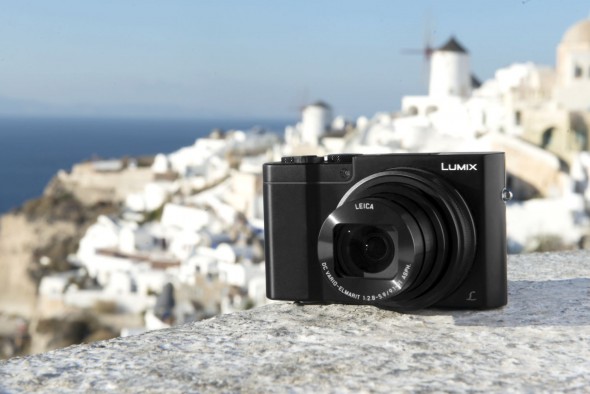 First up we have the supremely lovely-looking Panasonic TZ100, a superzoom that makes a world-first by stuffing a 1-inch MOS sensor inside a compact superzoom body.
For comparison, the Panasonic TZ70 sports a 1/2.3-inch sensor, so this is a pretty significant difference in terms of physical size.
This gives users 20MP of resolution to play with, paired with a brand new Leica-branded 10x optical zoom which carries an equivalent focal length of 25-250mm with an aperture range of f/2.8-5.9.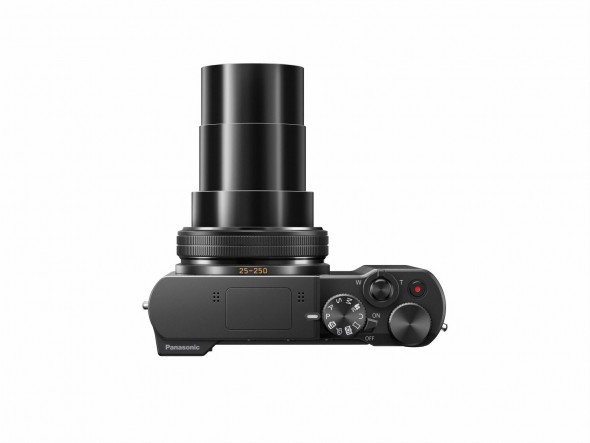 The TZ100 with its lens fully extended
Under the bonnet is Panasonic's Venus 9 engine, an upgrade on the Venus 8 from the TZ70, which we can expect to make the camera run faster and smoother.
In ongoing Panasonic tradition the TZ100 is equipped with 4K capabilities, with 4K video and 4K Photo modes that allow for extraction of 8MP stills from 4K video footage.
This means users can also play with Panasonic's Post Focus mode, which was introduced in a recent firmware update for the GX8 and G7. This mode produces 8MP stills with several different focus points with a single click of the shutter, allowing users to then review and select their preferred focus area to save.
The TZ100 inherits its excellent 0.2-inch 1,166k-dot electronic viewfinder from previous models, but brings to the table a new 1,040k-dot 3-inch touch LCD screen on its rear. It also has an ISO range of 200-12,800.
The TZ100 is coming in March 2016, carrying an RRP of £549 and available in black or silver.
Panasonic Lumix TZ80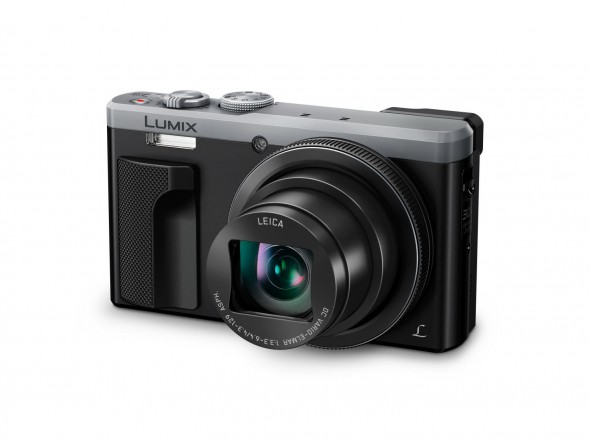 Also new to the TZ range is the Panasonic Lumix TZ80, which packs the same 1/2.3" high sensitivity MOS sensor as its predecessor but with a bolstered resolution of 18MP.
Carrying a 24-720mm equivalent Leica branded optical zoom lens with a maximum aperture of f/3.3-6.4 – the same as we saw on the TZ70, the TZ80 is a nicely versatile imaging machine.
Like the TZ100 it also packs 4K video and photo modes, and sports a new 3-inch touch LCD screen and a 0.2-inch 1,166k-dot electronic viewfinder. It also uses Panasonic's Venus 9 processor.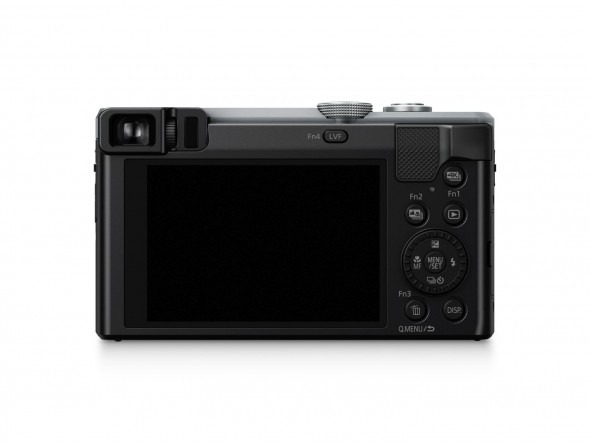 The TZ80 is expected in February 2016, priced £359, and will be available in black or silver.
100-400mm f/4-6.3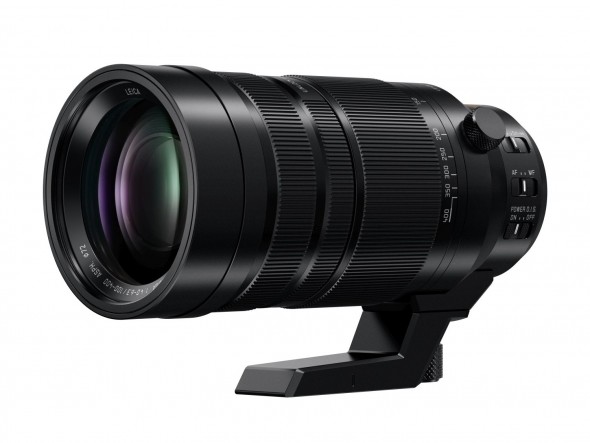 Also announced today is Panasonic's new light and compact telephoto zoom, the 100-400mm f/4-6.3. A high resolution Leica DG lens with Power OIS (Optical Image Stabilisation) and 4K video support, the lens' reach expands to 800mm in 35mm equivalent terms.
With splashproofing and dustproofing the lens can handle rugged conditions, and it also sports macro capabilities for close-in shots. The silent zoom makes it ideal for video work.
The lens will carry an RRP of £1,349, with release date yet to be announced.
New camcorders
To round things off, Panasonic also announced a selection of brand new camcorders that will be coming our way in March 2016.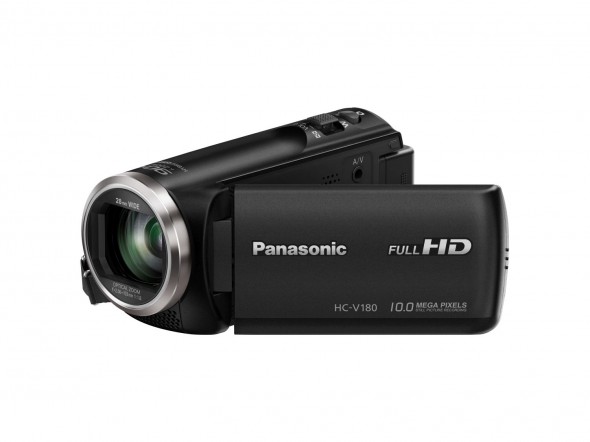 V180: A powerful 90x optical zoom camcorder with 5-axis stabilisation that compensates for hand-shake and a 28mm wide-angle setting. RRP £169.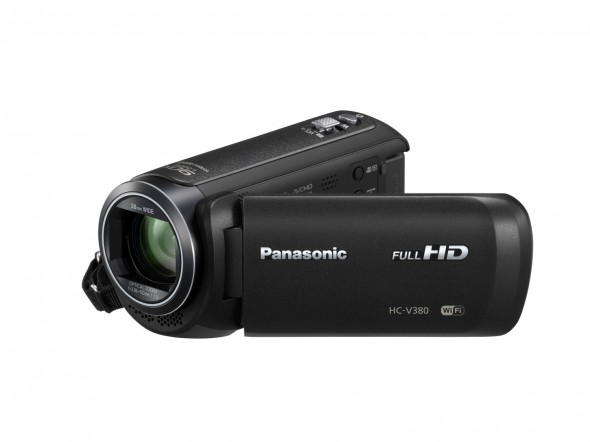 V380: Also equipped with a 90x zoom and 5-axis stabilisation, the V380 boasts a wireless multi-camera function for capturing multiple scenes simultaneously. RRP £279.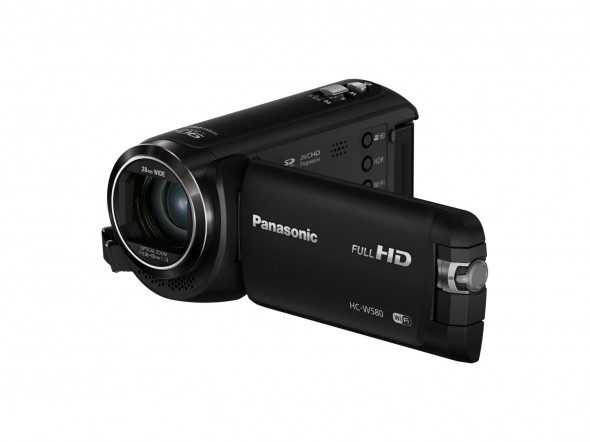 W580: A small and light offering, which can be twinned with another model using wireless multi-camera, the W580 also offers an HDR Movie mode. RRP £299.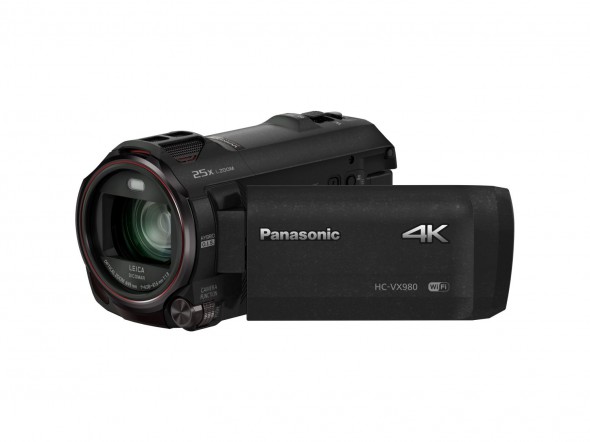 VX980: A compact 4K camcorder, the VX980 has the 4K Photo Modes of Panasonic's stills cameras, making it a versatile tool. RRP £649.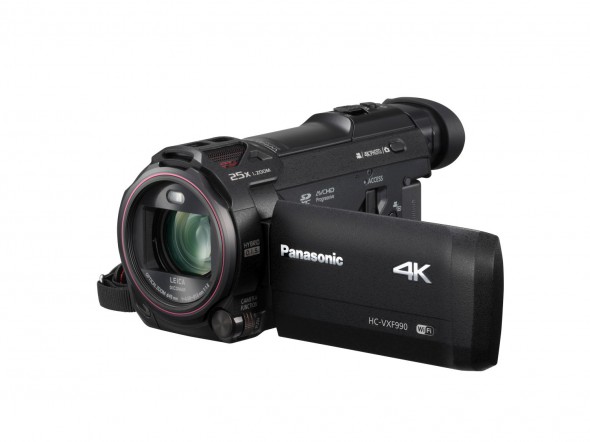 VXF990: Another 4K offering, the powerful VXF990 packs an EVF, cinema-style effects and 24p recording. RRP £799.