It's a huge year for photography and we kicked it off in style at CES. Let's take a look at what we learned at the world's largest consumer technology show.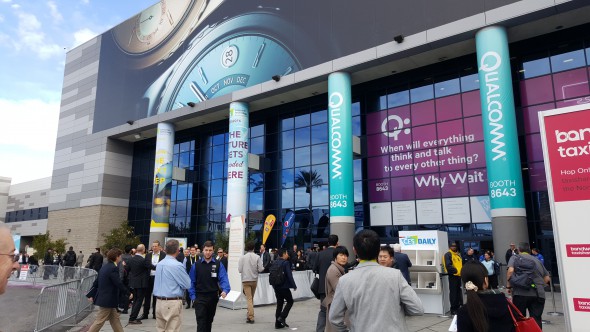 Nikon made the first move in the flagship camera arms race by launching the Nikon D5, a beast of a camera with 153-autofocus points, in-camera 4K video and 12 fps burst-mode shooting. But the company didn't stop there, two additional cameras were also launched at CES, the Nikon D500 and the KeyMission 360.
The D500 was a surprise as nobody had expected its announcement, although the DXXX camera line was due an update. The D500 is set to be a huge camera for Nikon, if the success of the D300 is anything to go by. The D500 shares many similarities with the company's flagship D5, including in-camera 4K, the same AF system and a similar ergonomic design.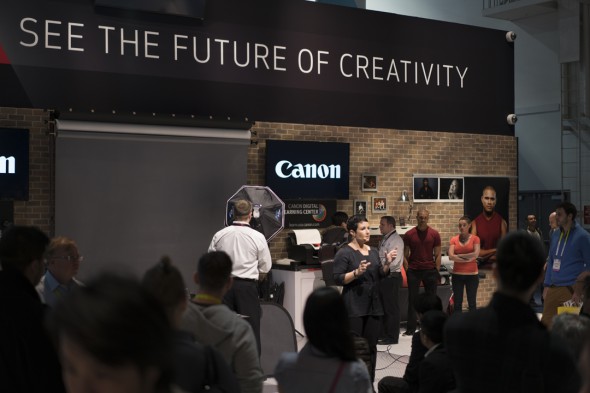 Canon did, what Canon does at CES, taking the opportunity to show off some new PowerShot cameras and little else. The company also showcased some of the 8K/future tech that we saw back in October at Canon Expo in Paris. It was a typically quiet CES for Canon. Of course we're still yet to see what Canon's next move is regarding its answer to the Nikon D5 and D500 releases, but with it being a big sporting year, we won't be surprised if we see something sooner rather than later.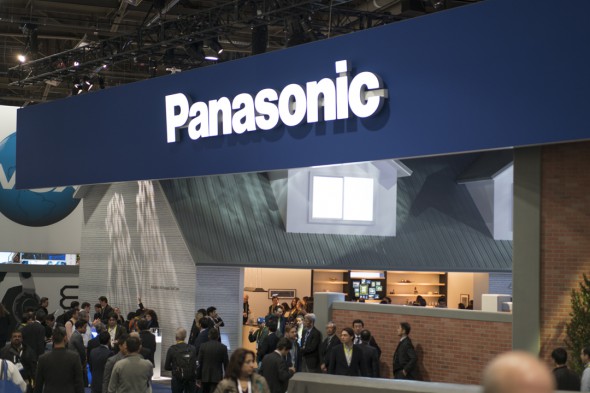 Panasonic announced a new Micro Four Thirds lens, the Leica DG 100-400mm f/4-6.3 OIS. This premium lens is weather-sealed and is compatible with Panasonic's dual IS system, featured in the Lumix GX8. It's a relatively lightweight and highly compact lens that will appeal to wildlife photographers. Other than the awesome-looking TZ100 and some new camcorders, the company was quiet on the camera front, but their stand was one of the busiest of the show, showcasing the Panasonic eco system with everything from car HUDs to ultra-high-resolution TVs.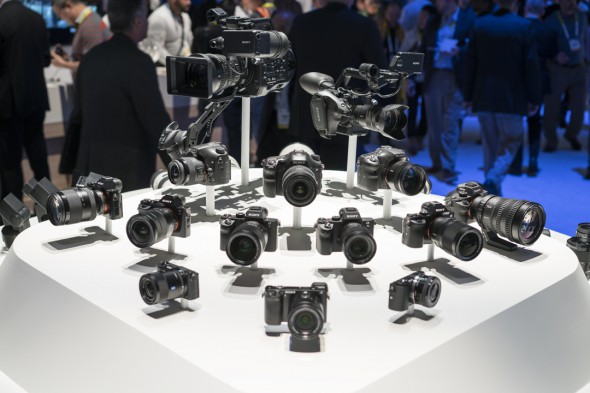 Sony spent an entire press conference telling the world that the company is doing just fine. No new products on the camera front, but they managed to spend half an hour congratulating themselves – justifiably so given the incredible releases in 2015. We did get a new XQD card, just after Nikon launched two new cameras that will be using them. It would seem the uncommon card type is here to stay.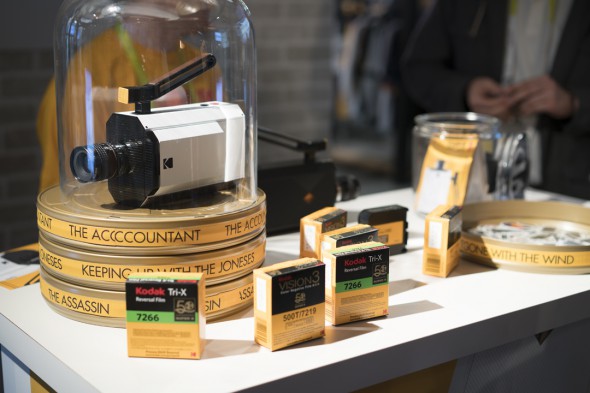 Analogue film is most definitely not dead as Kodak revives classic Super 8 camera. The hybrid video camera records video to film and audio separately onto digital media. We managed to fight through the crowds at the Kodak stand to find out a little bit more about this curious release. It captured the interest and imagination of many people when it was announced at CES 2016.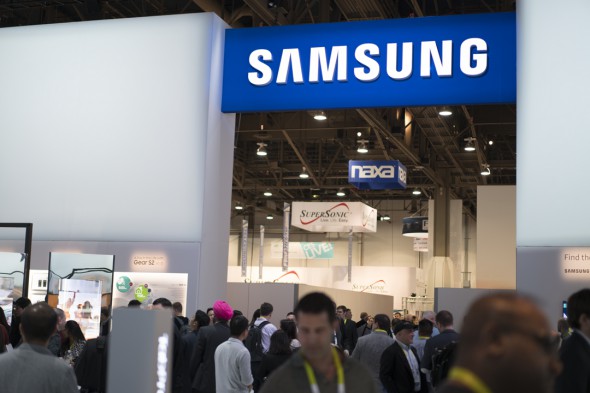 Samsung's camera division was no where to be seen at CES. A number of reps at the huge Samsung stand seemed genuinely surprised and perplexed when I asked if there were any cameras on show, one saying: "Samsung doesn't make cameras" and another saying "not unless you mean the one's in our smart phones".
Last year, Samsung announced the NX500 at CES, a highly-specified compact mirrorless camera with 4K video and the stand practically revolved around photography. This year, there was nothing. It's a shame, given the quality of the last two cameras the South Korean tech giants produced.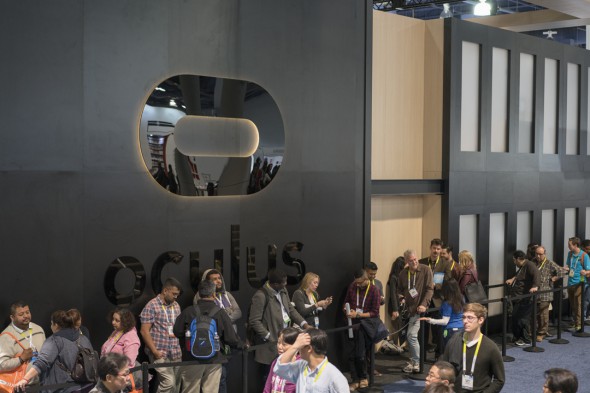 This year, virtual reality was the star of the show at the Samsung stand, and in many ways, the same could be said for CES 2016 as a whole. VR-tech was one of the dominating product fields this year, with VR devices like those from Oculus, HTC and Samsung attracting huge crowds of people throughout the the day.
Oculus creator Palmer Luckey told us that he believes VR still has some significant hurdles to overcome, but that 2016 will be looked back on as a pivotal year in virtual reality technology. Interestingly, it's also the year that 360-degree camera tech got a boost with Nikon entering the fray with the KeyMission 360. We saw a number of other impressive looking 360 models building on the ground Ricoh's Theta S has broken already. Before CES 2016 it had been rumoured that Nikon and Samsung were collaborating to take on Samsung's camera technology, but maybe it's in VR where these two giants will find their common ground. Think about the timeline – Samsung stops making cameras to focus on VR, wearables and mobile and out of nowhere Nikon brings out its first 360-degree camera that will capitalise on expanding VR tech – coincidence? We think not.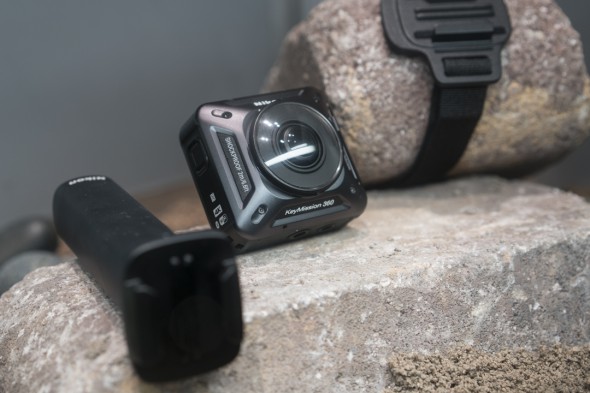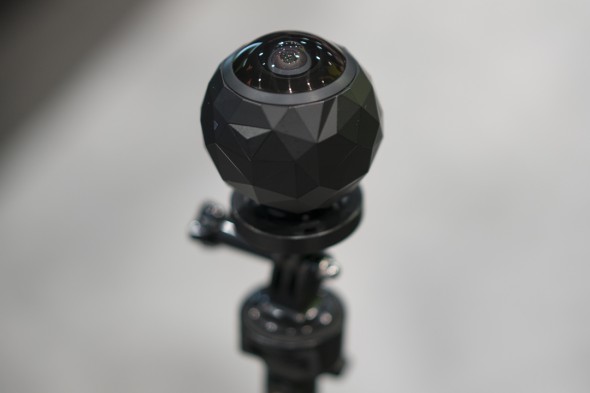 New technology from drones, to 360 cameras and virtual reality is set to open up a raft of opportunities for visual creatives, especially with the potential for capturing entire scenes that viewers can step into and walk around. What did we learn at CES 2016? Ultra-high-definition video isn't the only technological development that is going to change the way photographers and filmmakers work, there's a new world on the horizon and it's virtual.
Related articles