Looking for a new bridge camera or travel zoom to document your summer holiday? Panasonic might just have the answers
Today, Panasonic has announced new additions to its bridge and travel zoom compact camera line-ups – the LUMIX FZ1000II and LUMIX TZ95. As its name suggests, the former succeeds 2014's FZ1000 and the latter succeeds 2017's TZ90. So, if you're looking for a versatile camera to travel with, check out our rundown of these latest LUMIX releases…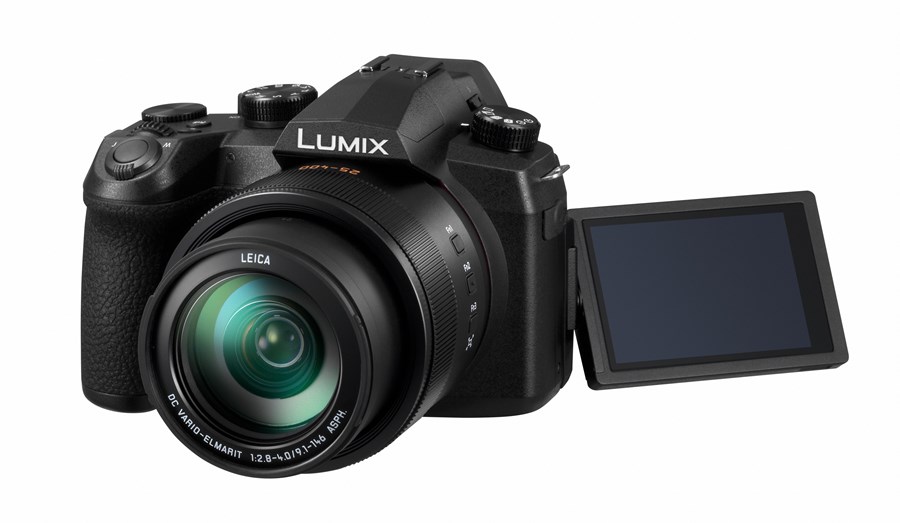 If you're looking for full manual control and are used to a bulkier form factor à la DSLR, then the FZ1000II might just be for you. Like its predecessor, it sports a one-inch 20.1MP CMOS sensor and runs via Panasonic's Venus Engine image processor. It's also able to operate in low light, thanks to its standard ISO range of 125-12,800 (extendable down to 80 and up to 25,600).
The main talking point of any bridge camera is the versatility of it lens. At a glance, the FZ1000II features the same 16x Leica DC VARIO-ELMARIT lens as its predecessor; however, its f/2.8/4 aperture can now reach a narrower f/11 (previously capped at f/8). This boosts the flexibility of an already versatile optic, thanks to its 25-400mm focal range (35mm equivalent).
Burst shooting and 4K Photo
Another notable difference is the camera's extended buffer. Like the FZ1000, the FZ1000II can achieve burst-shooting speeds of 12fps in AF-S and 7fps in AF-C. But, while the former could shoot a maximum of 10 RAW images per burst, the newer model more than doubles this, with 26 RAW images.
Perhaps the most extensive roster of updates regards Panasonic's 4K Photo mode. The FZ1000 was only equipped with 4K Burst Start/Stop – this allows the user to start and stop recording a snippet of footage before selecting the desired image from the sequence. The FZ1000II packs two additional modes, 4K Burst and 4K Pre-Burst.
4K Burst works similarly to conventional burst shooting – you hold down the shutter to start a sequence and release it to stop the sequence. 4K Pre-Burst is particularly clever, as it records one second before you press the shutter button and one second after. This is particularly handy if you're photographing fast-moving subjects or often find yourself a little slow off the mark! Other 4K Photo mode additions include Auto Marking, Post Focus and Focus Stacking.
Control system and form factor
An addition that further enhances the operability of the FZ1000II's extensive 4K Photo mode is the presence of a new touch-sensitive rear LCD. This three-inch free-angle screen also features a better resolution (1,240k) than its predecessor. The 2,360k OLED electronic viewfinder now sports 0.74x magnification and an amended eye point of approximately 20mm too.
Unlike its predecessor, the Panasonic LUMIX FZ1000II packs a range of customisable controls. The ring on the lens barrel is now a control ring, and the camera is outfitted with 13 function (Fn) buttons. Other changes of note include the addition of Bluetooth and an expanded battery life of 440 shots, when composing with the rear LCD.
Video capabilities
The original FZ1000 was billed as the first bridge camera to offer 4K video recording and, like its predecessor, the FZ1000II is capable of producing 4K UHD footage (3,840x2,160) at 30fps. It's also able to film smooth, slow-motion footage in full HD, thanks to its 120fps high-speed video capabilities.
For more information, or to pre-order the Panasonic LUMIX FZ1000II today, visit our website.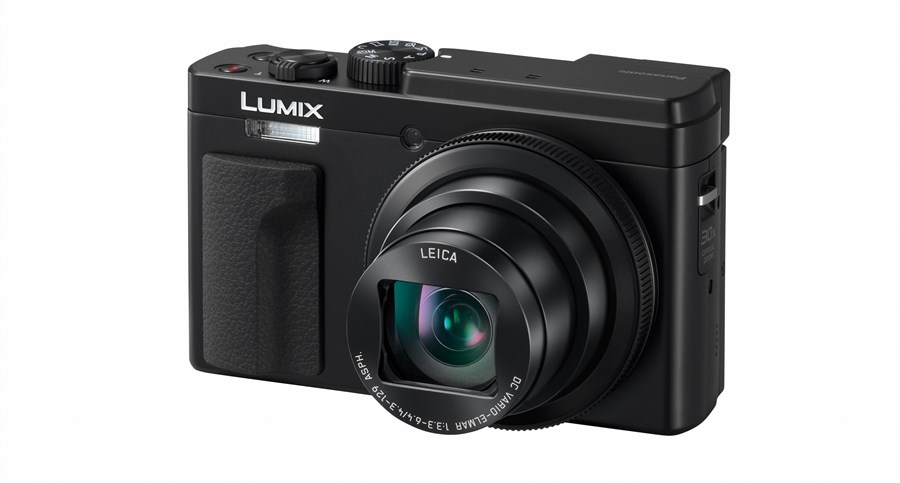 If you'd rather opt for a camera that will take up minimal space – but still contains enough oomph to produce serious shots – the TZ95 is a tantalising option. This compact camera features many of the core specs found in its predecessor, the TZ90. The two cameras share a 20.3MP 1/2.3-inch MOS sensor, Panasonic's Venus Engine image processor, a standard ISO range of 80-3,200 (extendable to 6,400) and a 30x 24-720mm (35mm equivalent) f/3.3-6.4 lens.
Perhaps the biggest update for a camera of this size is the addition of Bluetooth, which should make it much easier for you to get those travel snaps and selfies online. On the subject of selfies, the TZ95's touch-sensitive, 1,040k-dot rear LCD flips up so you can carefully compose and capture the perfect self-portrait. The TZ95 also features a new selfie mode, 4K Burst (Wide-Angle), which complements the existing Self Shot Mode, Panorama Selfie and Beauty Retouch.
Burst shooting has received an update in the form of an increased buffer of 26 RAW images. Similarly, the functionality of Panasonic's 4K Photo mode has been expanded to include Auto Marking and Sequence Composition. Auto Marking detects the most interesting area of a burst sequence, effectively saving you the hassle of searching through each and every shot. Sequence Composition combines multiple images to form a stromotion-style image.
The diminutive TZ95 measures just 112x68.8x41.6mm and weighs just 327g – it'll take up less space than a bottle of sun cream! The camera's battery life will last for 380 rear-LCD images; however, its eco30fps setting raises the electronic viewfinder's shot count from 250 to 340. Like the TZ90, the TZ95 can record up to 15 minutes of 4K UHD (3,840 x 2,160) at 30fps and high-speed video at up to 240fps (640x480) or 120fps (1,280x720).
For more information, or to pre-order the Panasonic LUMIX TZ95 today, visit our website.
Related articles