Fujifilm has confirmed an update to its successful X-Pro1 compact system camera, the X-Pro2.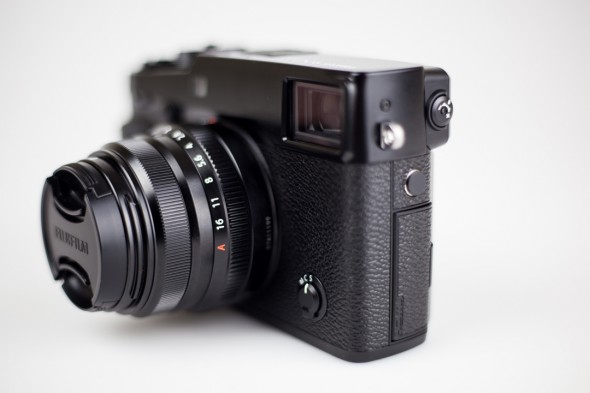 After months of speculation, Fujifilm has finally unveiled a replacement for its popular X-Pro1 compact system camera.
The X-Pro1, which was the company's first X-series compact system camera, was released in 2012 and has become one of the most popular compact system cameras among enthusiast users. Since then the company released seven further interchangeable-lens models in the line, in addition to two variations of its acclaimed X-T1 camera and a handful of X-series compacts.
Arriving four years after its predecessor, the X-Pro2 incorporates brand new features alongside a handful of changes seen in intervening models. In place of the previous 16.3MP X-Trans CMOS sensor Fujifilm has opted for a newly developed 24.3MP X-Trans CMOS III version. This maintains the same APS-C dimensions as before and once again lacks an anti-aliasing filter, thanks to the more random design of the colour filter array than conventional sensors, and has the highest pixel count of any sensor used inside an X-series model to date.
This sensor works with a new processing engine, dubbed X Processor Pro, which is said to offer improvements both in terms of image quality and general performance. According to Fujifilm, not only is the X Processor Pro capable of processing images at four times the speed of conventional processors, but it also reduces start-up time to 0.4sec, shutter lag to 0.05sec and autofocus to as little as 0.06sec.
The processor is also said to be behind lower noise levels in images and improvements to both tonal and colour reproduction over the previous EXR Processor II, together with an increase in both write speeds and burst shooting rates, the latter rising from 6fps on the X-Pro1 up to 8fps on the new model.
The previously seen Hybrid Multi Viewfinder has also been replaced by an Advanced Hybrid Multi Viewfinder, which maintains the option of alternating between optical and electronic displays but now with the diopter adjustment built in. This also offers the same Electronic Rangefinder that was first incorporated into the X100T compact camera, which overlays a small electronic viewfinder display into the corner of the optical viewfinder so that exposure, white balance and other settings can be checked in real time. There's also a Bright Frame Simulation mode, which shows the angle of view produced by different focal lengths before a lens of that length is mounted.
Although the electronic viewfinder still displays images using a 0.48in, 2.36million-dot panel, its display rate has rise from 54fps to a maximum 85fps (in its High Performance mode), while its blackout time is said to have been halved to just 150ms. The rear LCD has also been upgraded, still measuring 3in in size but now equipped with a 1.62million-dot panel (in contrast to the X-Pro1's 1.23million dots), although it offers neither touch operation nor any way to physically adjust its position.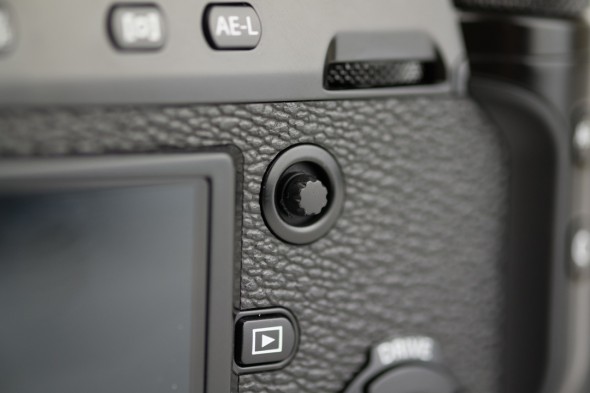 The camera's autofocus system has also received a boost. Whereas the X-Pro1 offered 49 selectable AF points, the X-Pro2 increases this to 77, with 40% of the frame covered with phase-detect AF points. This can also be expanded to 273 points, which includes 169 phase-detect points. Focusing speeds when capturing moving subjects are said to be better and contrast-detect AF readout speeds are now twice as fast as before too.
In line with the X-T1 and some of its recent WR optics, Fujifilm has sealed the camera's magnesium alloy body to be both dust- and splash-proof, and states that it can be used in temperatures as low as -10oC. A secondary command dial on the front of the camera joins now joins the rear dial included on the X-Pro1, while a new joystick-styled focus lever on the back allows the user to quickly nudge towards the focus point of their choosing. The previously seen exposure compensation dial, meanwhile, not only allows for compensation over a -/+3EV range, but it can also be set to a new 'C' setting to broaden compensation up to -/+5EV steps.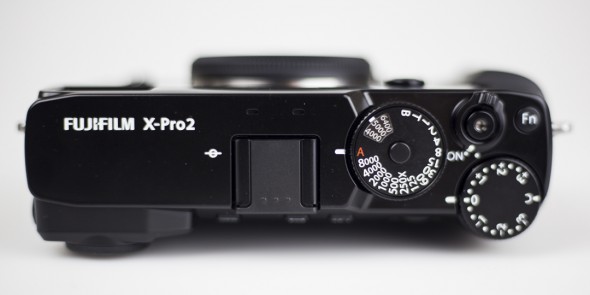 On the inside, a new focal plane shutter has been rated to 150,000 actuations, with the further bonus of increasing the camera's maximum shutter speed to 1/8000sec and flash sync speed to 1/250sec. Fujifilm is also said to have adjusted the shutter unit to be quieter and to cause less vibration than those on other models.
The X-Pro2 also welcomes an ACROS option to its Film Simulation modes, which has been designed to replicate the look of the images captured using the company's popular Neopan Acros emulsion. This delivers "smooth tones, deep blacks and rich textures that are far superior to conventional monochrome modes", and a new Grain mode has also been thrown in to lend images a texture reminiscent of images captured on film.
Full HD video recording is provided, while other features include an interval timer that can be programmed to capture up to 999 frames at a time and two slots for SD-format memory cards. Wi-Fi is also built into the body, once again working in conjunction with the Fujifilm Camera Remote app available for iOS and Android devices.
Fujifilm has also revised the font and layout of the camera's menu system for the sake of clarity, further adding a My Menu option that accepts 16 functions of the user's choosing for quick and convenient access. This is in addition to the 16 options already found in the camera's Q Menu, which is accessible directly through a button on the camera's rear, and six function buttons that can be customised to access specific functions.
The model is compatible with the new MHG-XPRO2 hand grip, which improves grip on the camera while allowing both the battery and the SD cards to be accessed without its removal, as well as the BLC-XPRO2 leather bottom case, which similarly allows for the battery to be replaced while the case is attached to the camera.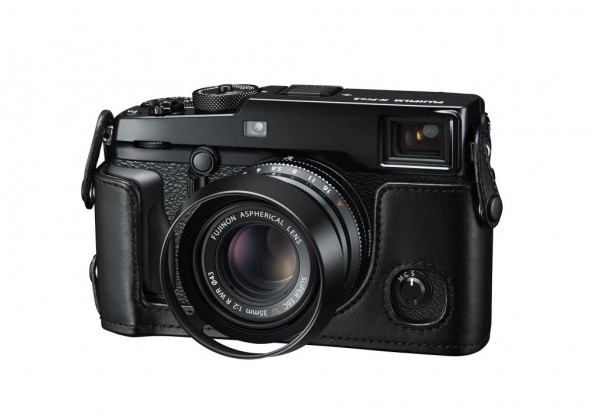 Fuji X-Pro2: Key specs
24.3MP APS-C X-Trans CMOS III sensor
X-series mount
X Processor Pro
Full HD video
ISO 200-12,800 (exp. to ISO 100 and 51,000)
3in, 1.62million-dot LCD
Advanced Hybrid Multi Viewfinder with 2.36million dot EVF and diopter adjustment
8fps burst mode
Wi-Fi
Exposure compensation up to -/+5EV
Interval Shooting up to 999 frames
Two SD/SDHC/SDXC slots (UHS I and II support)
Approx. 495g (with battery and memory card)
140.5 × 82.8 × 45.9mm
About the Author
Matt Golowczynski is a London-based photographer and technical journalist who has written for a range of print and online magazines. For more information and to see more of his work visit his website.
Related articles