Fuji's flagship X-T1 model gets a new Graphite Silver finish plus a handful of internal tweaks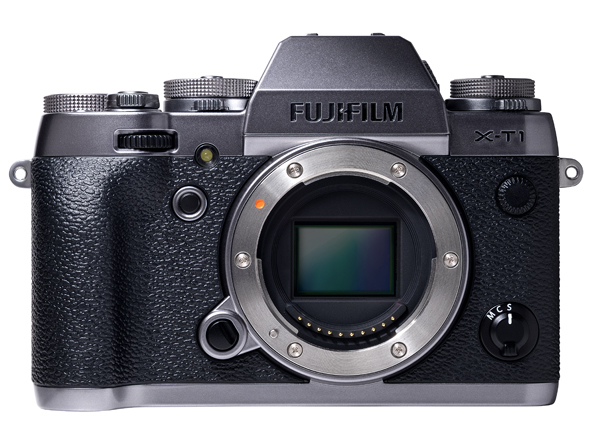 Just ahead of this year's Photokina show in Cologne, Fuji has announced a new Graphite Silver version of its popular Fuji X-T1 model.
The model follows the black version announced at the start of the year, with the two sitting at the helm of Fuji's X-series of cameras.
The new three-layer coating is said to provide a 'highly resilient finish'. The first is designed to bring out highlights and the second provides the finish, while the uppermost coat emphasises the camera's form, according to the company.

In addition to its revised finish, Fujifilm has also made a number of internal adjustments to the camera. Thanks to a new electronic shutter, the Graphite Silver Fuji X-T1 can achieve a maximum shutter speed of 1/32,000sec. The electronic shutter can also be used at speeds as slow as 1 second for when discretion is key, with adjustment up to its maximum speed in 1/3EV increments.
Another new addition is the Classic Chrome Film Simulation option, which made an appearance on the recent Fuji X30 compact camera. The effect is said to deliver 'subtle colours and beautifully muted tones reminiscent of vintage reversal film', and joins other popular options such as Velvia/Vivid and Provia.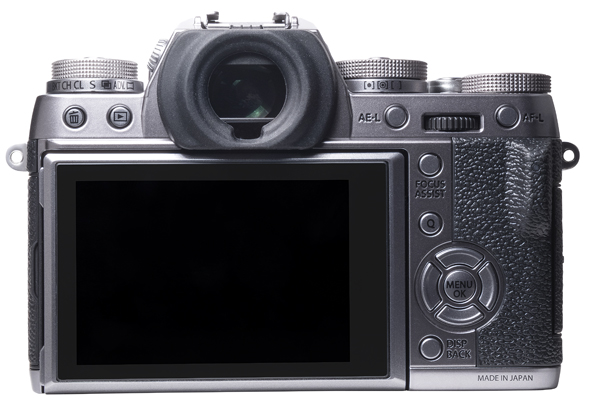 Another new feature is the Natural Live View option. This allows the user to remove the image quality settings from the viewfinder display in order for the scene to be assessed more easily.
With the exception of the finish, users of existing black Fuji X-T1 models will be able to benefit from the new changes via a firmware update. Set for a December release, this update promises a range of further of changes for both models including Q-menu customisation, various improvements to the cameras focusing system, the addition of manual exposure adjustment during video recording and 50p, 25p and 24p frame rates.
Pre-order the new Fuji X-T1 Graphite Silver and get a FREE battery grip worth £199! Click here for more details
Related articles