Today Fujifilm is bringing to market the new X-A7 mirrorless camera; a small, capable everyday alternative to a smartphone
The new Fujifilm X-A7 launches as a starter model within Fuji's X Series mirrorless range of bodies. This new camera features a newly developed sensor, a huge fully-articulating rear screen and advanced video features, all packed into an exceedingly light chassis.
The heart of the X-A7, a 24.2MP APS-C CMOS sensor, uses a copper wire construction for high-speed data readout. This, along with the addition of 8.5x more phase detection points than the X-A5, makes for fast accurate autofocus capabilities, with notable improvements for face/eye detection. This is obvious both when tracking moving subjects as well as in lower light situations. The copper wiring construction within the sensor also helps to minimise digital noise, making image quality at high ISO levels approximately one stop of improvement compared to the X-A5's sensor. Fuji has also managed to use this technology to reduce the rolling shutter when shooting at 30fps in 4K.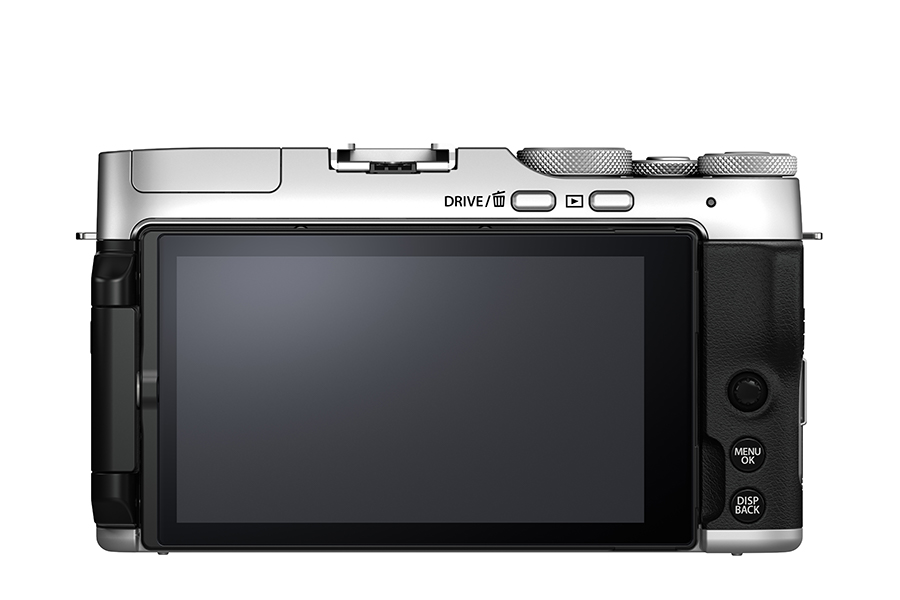 Despite its incredibly lightweight construction, weighing just 320g including the battery and memory card, the body of the X-A7 has some great features too. The most noticeable is the rear LCD screen, a huge 3.5" 16:9 touchscreen which is fully articulated, so the camera is just as easy to use when you're in front of it, as behind it. The screen has been developed to be bright enough to be seen in bright daylight and, like most smartphones, it also has a high touch response performance. The touchscreen display can be used to access a new "Smart Menu" which makes finding and changing shooting settings easy and intuitive.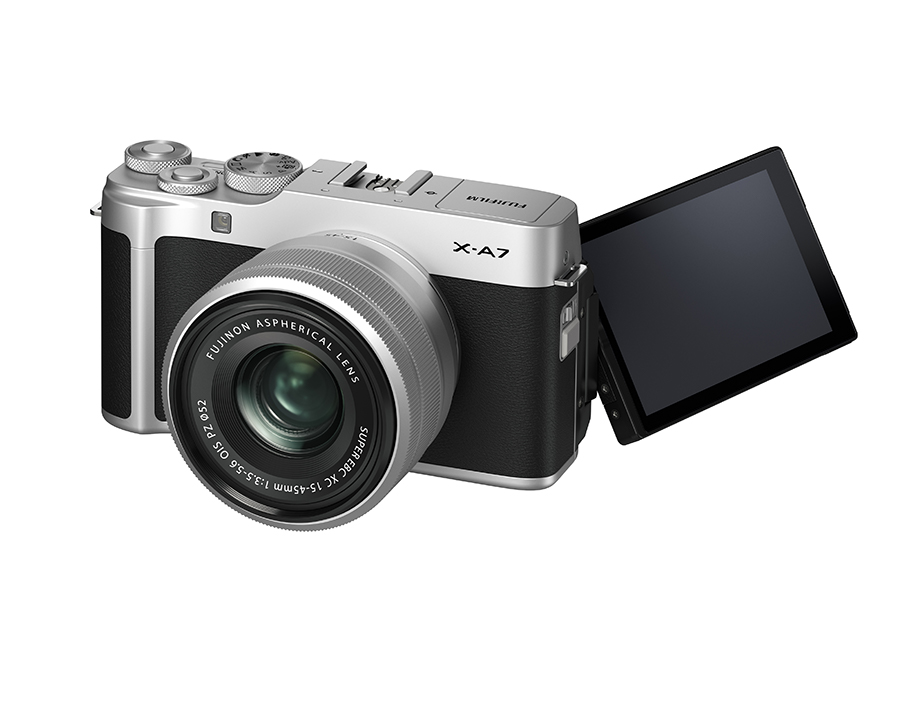 The design of this camera is perfect for anybody who likes to use their camera for travel or vlogging, and Fuji has made sure to give the X-A7 an impressive set of video features. Recording 4K video using data equal to 6K, the resulting video is high quality and doesn't have any crop in 4K. You can create videos at up to 60fps (allowing for 2x slow motion) in full HD and you can choose to shoot in 16:9 or 1:1 ratio, perfect for posting on social media. To make social posting even easier, a helpful "Countdown Video" mode has been added which allows movies to be captured for a pre-selected duration, with the amount of remaining time appearing on the screen. You can choose between 15, 30 and 60 second clip lengths. You can even improve audio quality with a built-in microphone input, which could be used with a shotgun microphone or even a small lavalier like the Rode Wireless Go kit.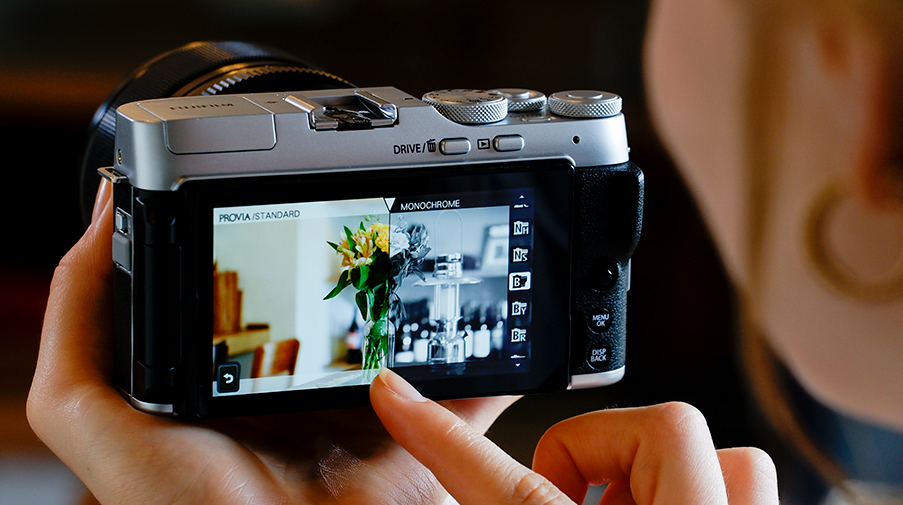 For anybody who likes to get a little creative with their photography, but doesn't like the hassle of post-processing, a large array of built in filters and shooting modes are available inside the X-A7's tiny body. Multiple film simulations are selectable, and a new 'Bright Mode' allows the camera to produce HDR effects, and as well as other options to create brighter and more vivid images. 'Light Trail' mode (which is added to the Scene Position options) allows you to check its effects in real time on the LCD screen whilst shooting subjects such as sparklers writing words, or car headlights on a motorway.
All of these features that are tailored for social use are supported by the X-A7's enhanced connectivity so you can easily share your images and video using your smartphone or tablet, through wired or wireless connections.
For more information, or to pre-order the Fujifilm X-A7 click here.
About the Author
Amy Moore is Wex Photo Video's Technical Editor for Photography. She enjoys numerous types of photography, especially landscapes and meteorological photography.
Related Articles