Fujifilm has released a variety of exciting new products in its medium format range; including a firmware update for the GFX 50S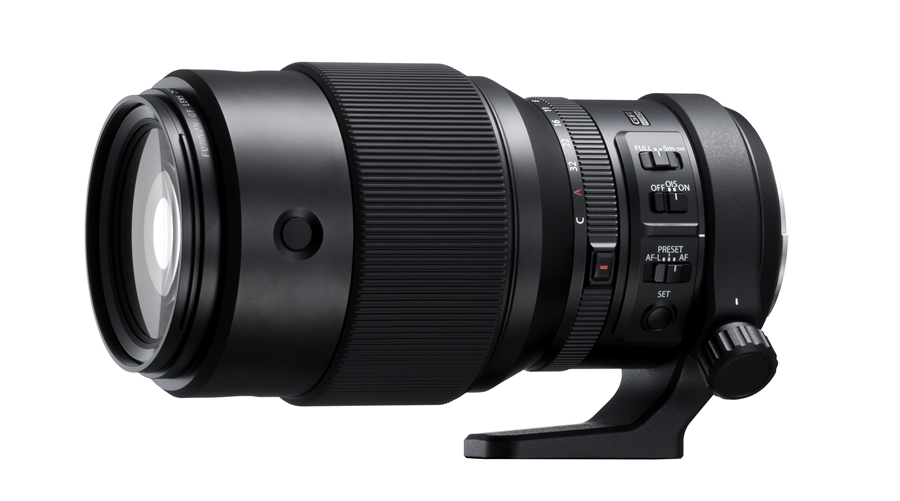 The new GF 250mm is the 7th lens to be released within Fujifilm's medium format line-up and brings with it an impressive specification. The lens is equivalent to 198mm in 35mm format, a perfect focal length for a range of photographic styles. It comprises 16 elements in 10 groups, with one super ED and two ED lenses helping to achieve superb image quality and reduce chromatic aberration.
In particular, the super ED lens helps to prevent fluctuations in different levels of distortion when shooting at close distances. Because of this, the GF 250mm has a minimum focus distance of 1.4m, while producing large and beautiful bokeh. The pairing of a long focal length and a relatively large lens (despite weighing only around 400g) could lead to worries of unsteady images. However, the 250mm is equipped with a powerful five-stop image stabilisation function, allowing users to shoot at slower shutter-speeds in lower light situations.
Autofocus in this model is designed to be accurate, high-speed and silent. The linear motor achieves high-precision autofocus operation. There is also an in-built pre-set for focus settings so that users can move the lens away, refocus and then jump back to a specific point of focus at the touch of a button. This feature is particularly useful for commercial shoots.
The use of a magnesium alloy lens barrel helps to keep the weight of the lens relatively low, while maintaining durability. Impressively, even when trying to save weight, the lens is still weather- and dust-resistant, having the ability to function in temperatures all the way down to -10°C.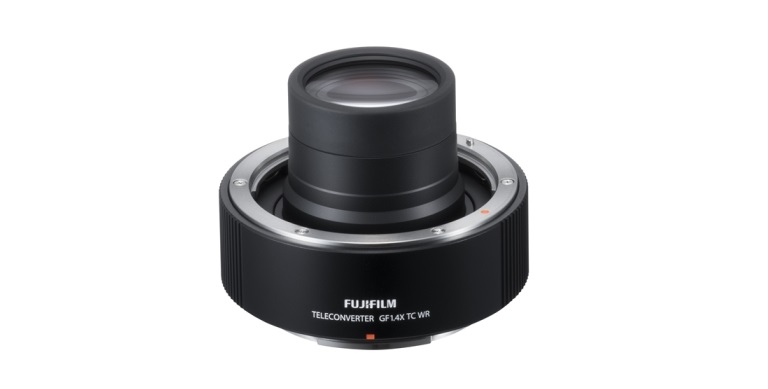 At the same time as releasing the GF 250mm, Fujifilm has delivered a new 1.4x teleconverter for its GF series lenses. The teleconverter is designed to work flawlessly with the GF 250mm, extending its focal length to 350mm (approximately 277mm in 35mm equivalent format) and only reducing its maximum aperture by one stop.
According to Fujifilm, the high quality optics of both lens and teleconverter result in hardly any noticeable drop-off in quality, when used together. The teleconverter is dust- and weather-resistant for use in challenging conditions.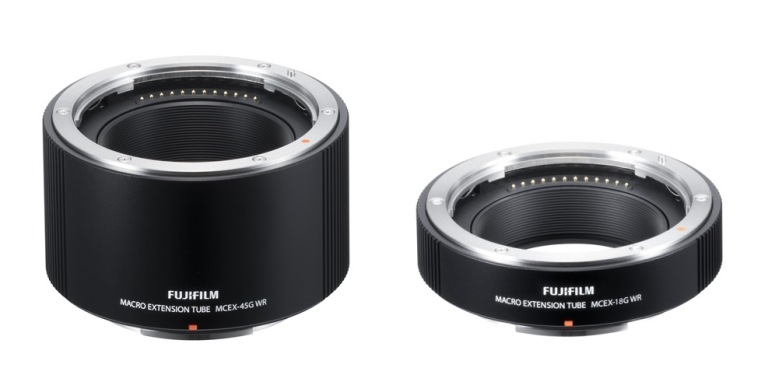 Macro Extension Tubes
Two more medium format accessories have been announced today, in the form of macro extension tubes. The MC-EX18G WR is an 18mm tube and the MC-EX45G WR is a 45mm tube. Both are dust- and weather-resistant, and allow users to gain a higher magnification ratio from their lenses. In particular, using the MC-EX45G 45mm macro extension tube alongside the GF 120mm f/4 R LM OIS WR Macro extends the half macro lens' capabilities to life size 1:1 macro.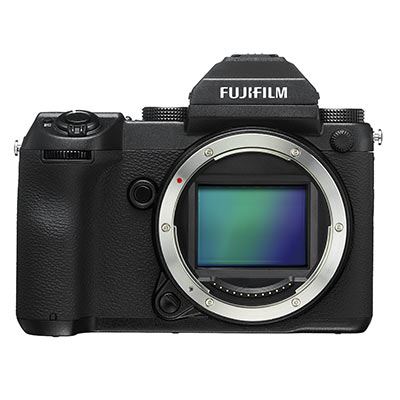 GFX 50S Firmware Update
Fujifilm's flagship GFX 50S is treated to a new firmware update. FUJIFILM GFX 50S: Ver.3.10 is available from May 2018 and will add the following features to the camera…
1. The body will be fully compatible with the newly developed GF 250mm's focus capabilities, including Focus Preset, AF-L and AF-ON.
2. Flicker Reduction will reduce flickering when shooting under fluorescent lights (or similar). This should be especially useful for those shooting indoor sports photography.
3. Select Folder and Create Folder functions allow users to create and rename image folders, with five character names, for easier image organisation in-camera.
4. Enlarged and customisable indicators will be available in Large Indicators Mode, which will allow users to customise the location and size of both indicators and information shown in the viewfinder or on the rear display.
5. Extra Fn button functionality that can be customised as 35mm Format Mode for fast setting changes.
About the Author
Amy Moore is Wex Photo Video's Content Marketing Manager. She enjoys numerous types of photography, especially landscapes and meteorological photography. Check out her instagram here!
Related articles