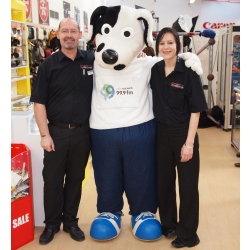 Last weekend's Olympus Tough Event went down a storm at our Norwich Showroom, with hundreds of people attending over the two days to take a look at the Olympus models on display and take part in the various competitions and games that were going on.
The Olympus Tough 8000, Tough 6000 and the Olympus E-620 digital SLR were all on show for customers to touch and try, and the Olympus Tough 8000 in Midnight Black proved the most popular product as customers pushed it to the limit to determine just how shockproof and waterproof it really was! As Olympus themselves say, the Tough range is truly "Tough by name, Tough by nature"!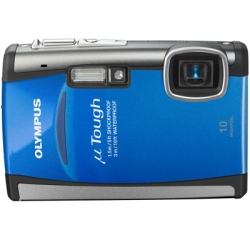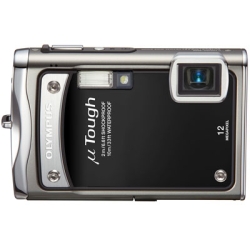 Radio Norwich Road Runners were on site on Saturday with their Radio Mascot, Norry the Dog, and ran a competion over the weekend for four people to win an Olympus Tough 8000 compact digital camera. Well done Nina, Karen, Freddie and Caroline!
Our Olympus reps brough a Batak machine along with them, which is a game that tests reaction times and hand-eye coordination. The person who could hit 50 discs in the fastest time on each day won an Olympus Tough 6000 - well done Gary whose winning time on Saturday was 59.7 seconds, and well done Simon who managed to hit 50 discs in 54.5 seconds on Sunday!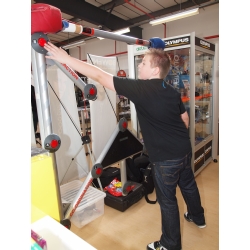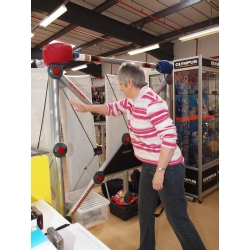 Norry the Dog attempted to beat the record for the fastest time, but unfortunately failed dismally as a result of his large paws! Olympus National Accounts Manager Nick Tungatt managed a respectable 55.6 seconds on the Batak machine, but this was smashed by our very own Victoria Fox whose impressive 50.8 seconds was the fastest time recorded throughout the whole event!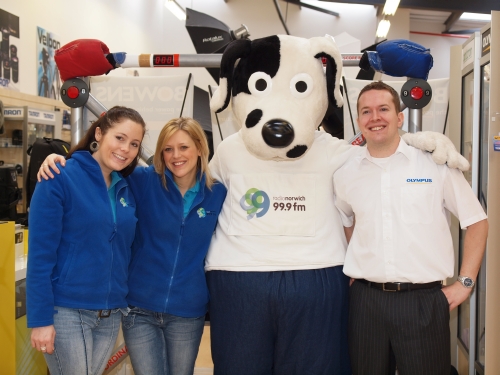 All in all the weekend was a resounding success and we look forward to holding more events like this in the future!
If you attended on either day, please comment on this article to tell us what you enjoyed and what or who you would like to see more of at future events!