GoPro promised big, and delivered big. There's plenty to see here, so read on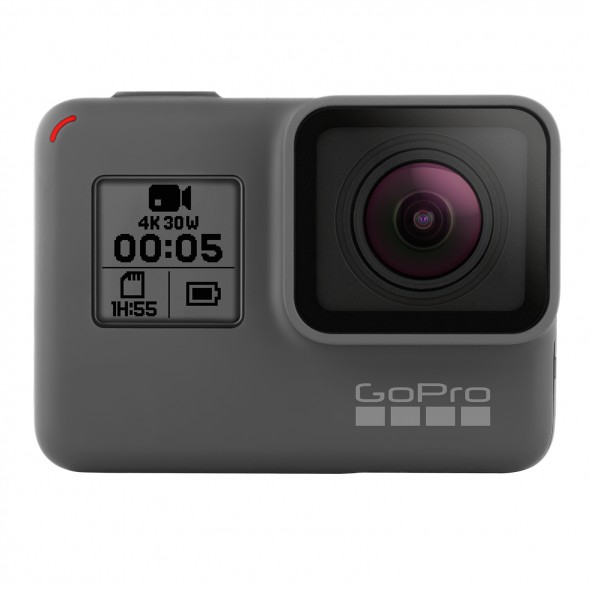 In a launch event at Lake Tahoe ahead of Photokina, GoPro announced two new action cameras and unveiled the Karma drone.
GoPro Hero 5 Black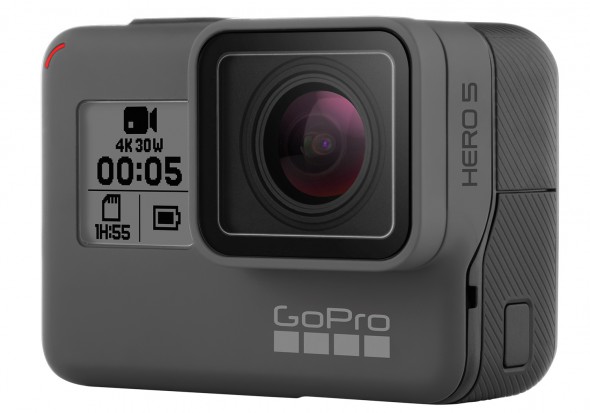 The Hero 5 Black is GoPro's new flagship model, and is the most powerful Hero yet. It shoots 4K video, takes 12MP still images and has GPS built in. It's waterproof straight out of the box to a maximum depth of 33 feet without any separate housing, thanks to its new rubberised design.
The Hero 5 can be voice activated – a series of voice commands can instruct the device to capture images or videos, and can be delivered in seven languages. For the more traditional approach, it can be controlled via the 2-inch touchscreen.
It's capable of uploading images and video to the cloud automatically while charging.
There's also extensive video stabilisation and stereo audio thanks to three embedded microphones. A new Linear-View setting corrects wide-angle distortion, and there's also a RAW image mode.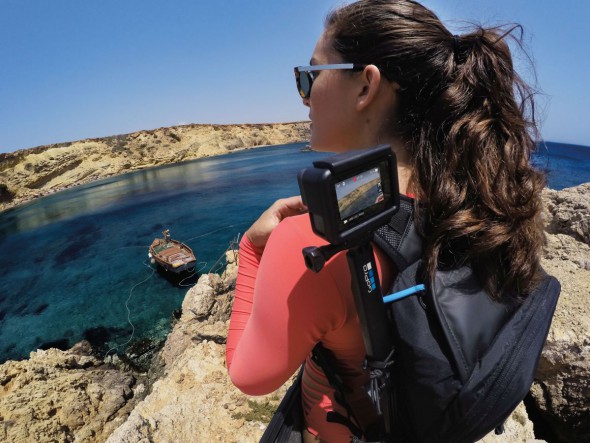 In the announcement the firm described the Hero 5 Black as "the GoPro we always wanted to make."
GoPro Hero 5 Session
Also announced was the GoPro Hero 5 Session, a smaller version of the flagship Black which packs in many of the same features. It's got enhanced low-light shooting, voice control, 4K video and 10MP stills.
It carries the same extensive waterproofing as its bigger brother, as well as the pro-grade stabilisation and distortion-free setting. It carries an RRP of £249.99 and is expected October 2nd.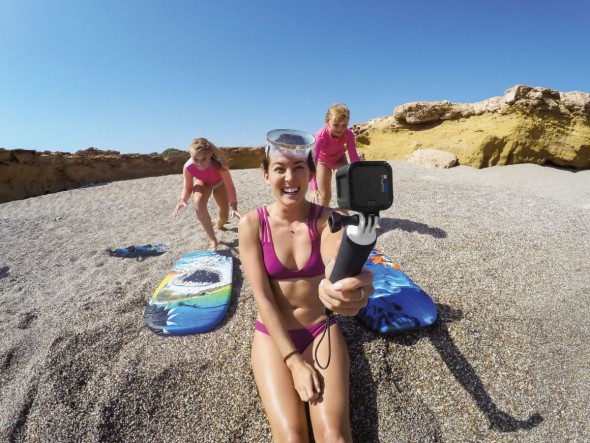 Cloud editing
GoPro also announced a number of new apps and devices for on-the-go editing and sharing. The new Capture app allows for instant pairing between phone and camera; the new GoPro Plus service allows instant access to all your saved content from anywhere, at any time. GoPro Plus is a subscription service – benefits include access to library of music for editing. it supports all GoPro models.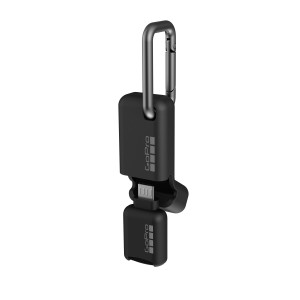 The most interesting draw, however, was the Quik App and Quik Key combinaton. The Quik Key fob (pictured above) is a portable SD card reader, clipping on to your keys and allowing you to quickly whip videos from camera to phone, and then edit them on the fly using GoPro Plus.
GoPro Karma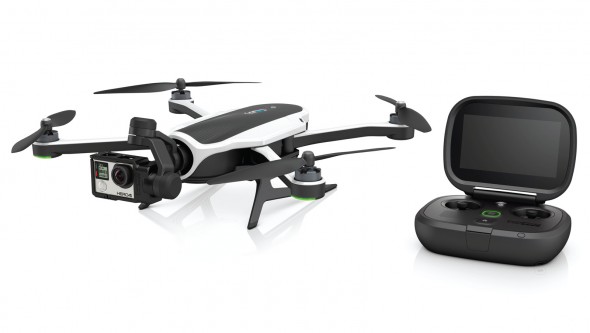 And so, last we come to the big reveal. GoPro's Karma drone, no secret but deeply mysterious, has arrived and it's… well, it's pretty amazing.
It's a drone, yes, but it's quite a bit more than a drone. It's a foldable, compact quadcopter that can be packed away into a standard backpack. It's controllable with a touchscreen LCD controller and has a one-button take-off function.
It's designed to be easy and intuitive to use, with a detailed tutorial that ends with a flight simulator.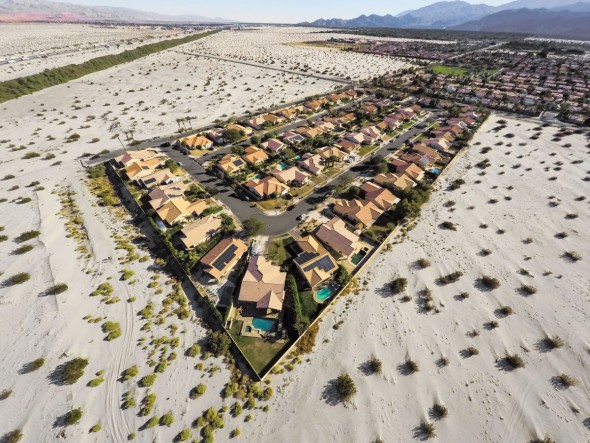 A Karma sample image
There's also a Passenger app, which allows a partner to control the drone's camera via a smartphone while you fly the drone separately with the controller.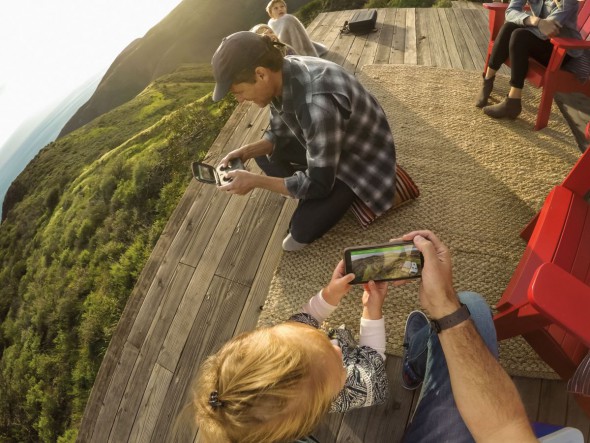 Dual control using the Passenger app
That isn't the end of its tricks, however. The GoPro Karma features a 3-axis stabiliser which can be removed and attached to a grip to form a gimbal which can be used to achieve stable shots on the ground. GoPro demoed an example of stabilised shooting from the perspective of a cyclist with the camera on his chest – and the footage was seriously smooth.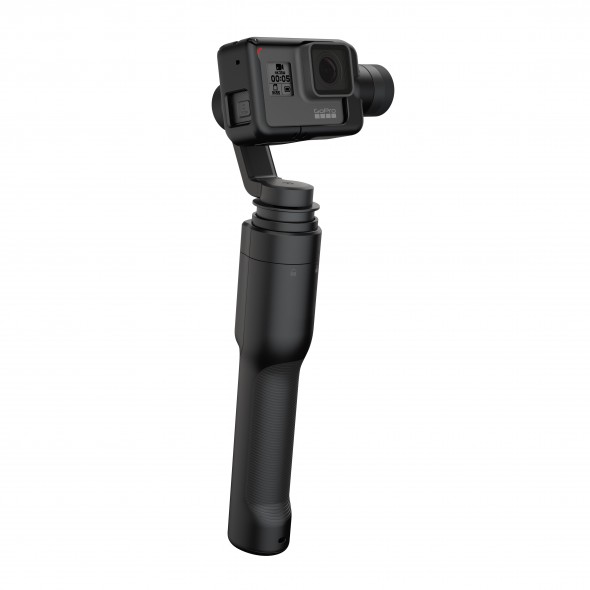 The separated Grip