An action camera and a 360° shooter all in one? The Insta360 ONE R starts the year in gear off with a bang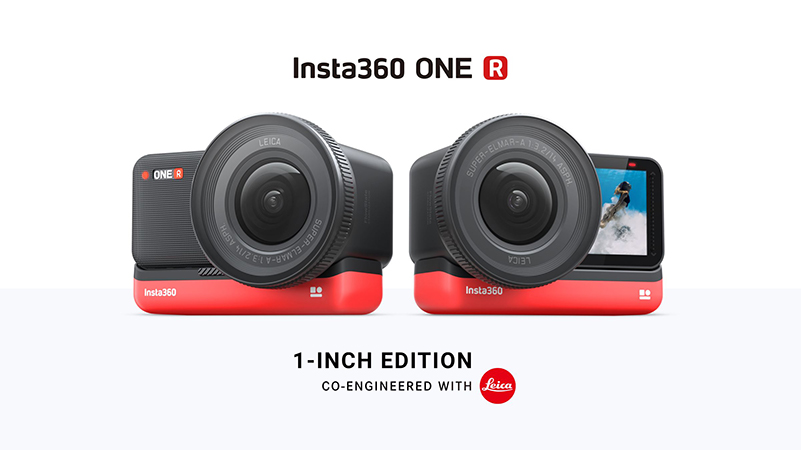 Insta360 has announced its latest action camera, the Insta360 ONE R. It is a compact action camera that doubles up as a 360° camera and a more conventional wide angle.
It has a unique design with interchangeable lenses, so you can swap from one to the other with ease. This is first time a camera of this type has been released with this interchangeable function, allowing the user the freedom of switching between multiple perspectives without the hassle of carrying around multiple cameras.
The wide-angle lens is a 16.4mm equivalent and has a maximum aperture of f/2.8; it supports shooting in 4K UHD at up to 60fps, and up to 200fps in Full HD. This lens is in line with that of a typical action camera, but with its 4K image capture, high frame rates and quality sharpness, it certainly is not a typical bit of glass.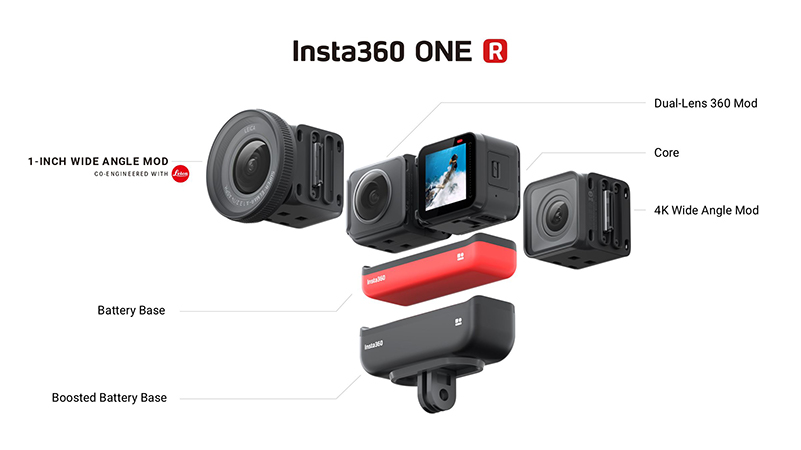 The 360° lens provides a 7.2mm focal length equivalent in 35mm equivalent terms, and can film at a resolution of 5760 x 2880 at 30 fps, with higher frame rates available at lower resolutions.
Insta360 also offers another lens module that can be used on the new camera – this one is capable of dealing with higher resolutions thanks to its internal 1"-type sensor. It has a 14.4mm equivalent lens, a maximum aperture of f/3.2 and can shoot at 30fps in 5.3K. It is also sharper than the 4K lens, so if you want a cleaner, higher-resolution look to your footage, this is the lens to use.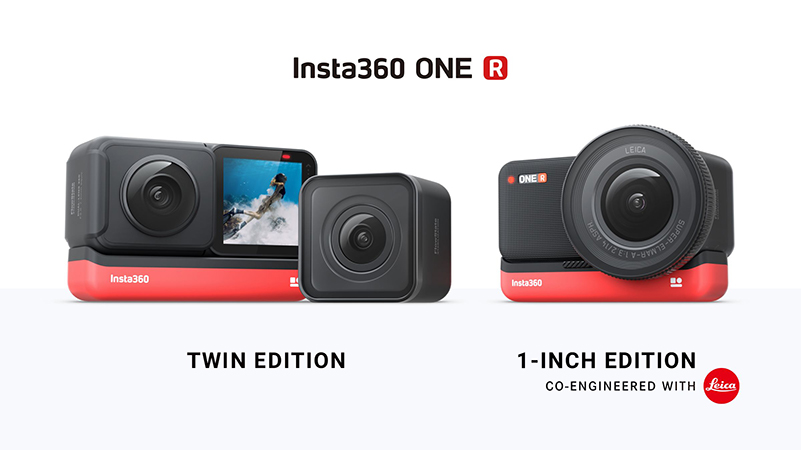 The ONE R can shoot in H.264 or H.265, with a bitrate of 100Mbps. It has 'Flowstate Stabilisation', for smooth video that gives you the look and feel of using a gimbal, without the trouble of bringing one and setting it up. It is also rated IPX8 without needing a case, which means it is waterproof up to 5 meters.
It has a touchscreen, which you can use to view different parts of the image in 360° mode with a simple drag of a finger. The screen and the lenses can be fixed in multiple configurations, either facing in the same direction as each other for selfie mode or with the screen at the rear for normal shooting mode.
The ONE R has a bunch of exciting features, one of which is the AI editing function. If you shoot in 360° mode, the ONE R will use AI to determine which angle of view you want, and then edit automatically so it flows smoothly from one to another. It also includes an auto Timeshift mode, which applies speed ramps to your footage. For example, if you had filmed a long take walking down a street, at the end of which you moved to highlight a specific object, the auto Timeshift would speed time up when you were walking, and then slow it down once you reached your point of interest.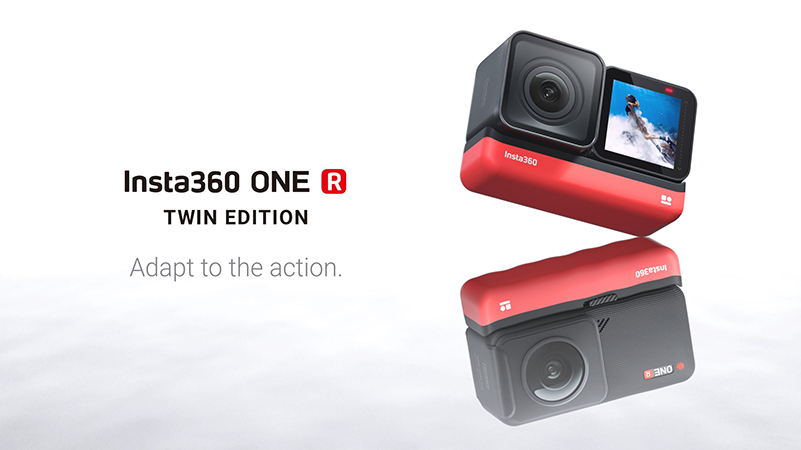 The ONE R is a do-it-all action camera, boasting superior image quality and the versatility of three different lenses, enabling you to easily capture a huge variety of images.
About the Author
Amy Moore is Wex Photo Video's Content Marketing Manager. She enjoys numerous types of photography, especially landscapes and meteorological photography. Check out her instagram here!