Two new solid state drives from LaCie mix rugged construction with super-fast transfer speeds
Today, LaCie introduces two new Solid State Drives – the Rugged SSD and Rugged SSD Pro.
Designed for filmmakers and other imaging professionals who need to handle high volumes of data, these drives not only offer fast transfer speeds but are also built with LaCie's trademark ruggedness, making them great for location shooting.
The LaCie Rugged SSD is easy to spot, decked out in LaCie's trademark orange colouring. It's available in 500GB, 1TB and 2TB varieties, and provides transfer speeds of up to 950MB/s, making it ideal even for the high data volumes of 4K Raw video.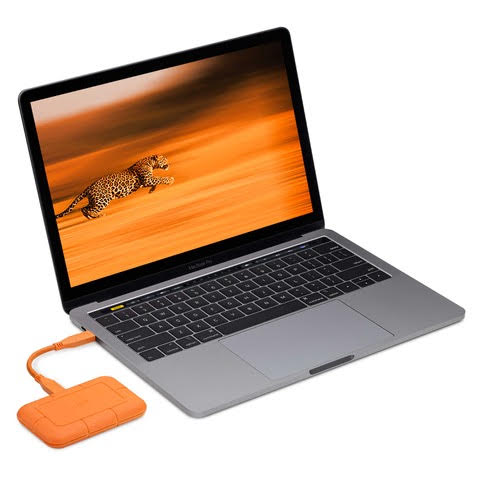 It's compatible with Thunderbolt 3, USB-C and USB 3.0 on Mac and Windows computers, so should slot nicely into practically any workflow. Dust- and water-resistant to a rating of IP67, the LaCie Rugged SSD also lives up to its name with the ability to withstand a three-metre drop, as well as two-ton crush-resistance.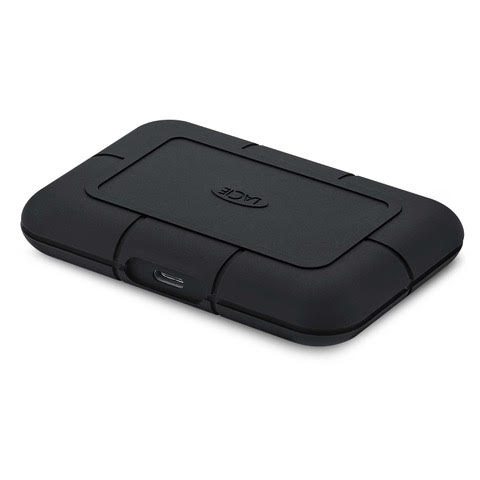 The LaCie Rugged SSD Pro is immediately visually distinct from its smaller sibling, kitted out in sleek black rather than orange. Designed for 6K, 8K and other super-high resolutions, the LaCie Rugged SSD Pro can manage blistering transfer speeds of 2,800 MB/s for file transfers and rendering.
Available in 1TB and 2TB variations, it's got all the same weatherproofing and heavy-duty construction as the Rugged SSD, so is just as suitable for location shooting even in challenging conditions. It's also compatible with Thunderbolt 3, USB-C and USB 3.0 for Mac and Windows.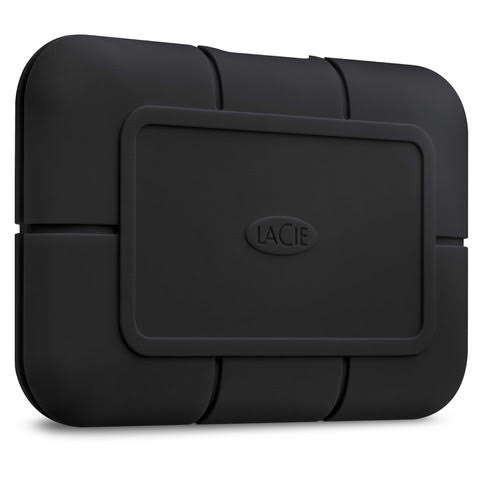 Both the LaCie Rugged SSD and the LaCie Rugged SSD Pro come with a five-year limited warranty protection plan that includes data recovery services, giving you long-term peace of mind for your footage. Both also come with a free month of the Adobe Creative Cloud All Apps Plan.
The LaCie Rugged SSD and the LaCie Rugged SSD Pro will be available soon, and we're looking forward to getting our hands on them to see how they fit into a filmmaking workflow. Keep checking back with us for more!
About the Author
Jon Stapley is a professional journalist with a wealth of experience on a number of photography titles including Amateur Photographer, Digital Camera World and What Digital Camera. See more of his writing on Jon's author page.
Read more