The smallest, smartest and best DJI drone yet: meet the new DJI Mavic Pro with a stabilised 4K camera
Note: You may be interested in the DJI Mavic 2 Pro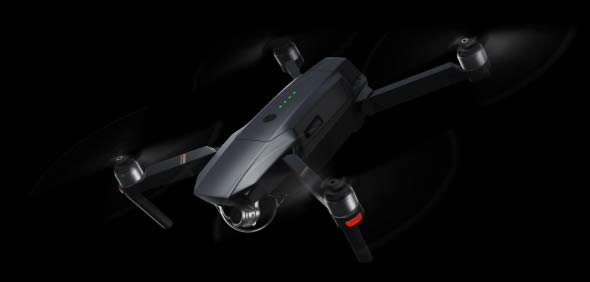 Key features
4K-video camera
12-megapixel sensor
3-axis gimbal
1080p livestream up to 4.3miles (7km) distance
Wi-Fi connectivity up to 300 metres
Gesture control
Android-powered controller
3,830mAh battery
27-minute flight time
Compact size
DJI has responded to the GoPro Karma and GoPro Hero5 announcement with the new DJI Mavic Pro, the smallest drone the company has ever released. The focus of this new device is to make it easier than ever to get professional-quality drone footage, without the need for piloting expertise.
The compact, foldable Mavic Quadcopter Drone from DJI features a 4K camera on a 3-axis gimbal to ensure stable, high-quality images. It has WiFi connectivity to a distance of 300 metres, and comes with an Android-powered controller as well as a 3,830 mAh battery. Designed for fast flying, this easily transportable drone folds down to just 20x10cm.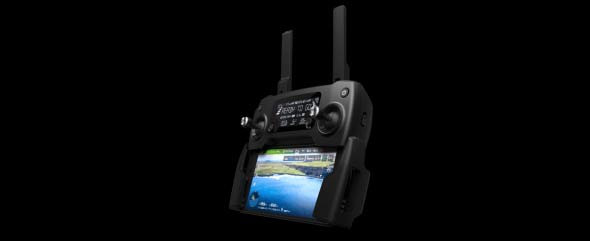 Coming in at around one third the size of an A4 sheet of paper, the drone can be folded down to fit in a small pack that can be worn on a belt or slipped into the front pocket of the average backpack. The controller of the Mavic is back-pocket-sized, and can be combined with your smartphone for easy control.
The Mavic Pro drone is aware of its altitude thanks to the drone's on-board computers communicating with satellites when outdoors and calculating its path with GPS and four vision sensors that live on board. Every time the Mavic Pro takes off it records its GPS position along with a brief video of the ground from which it launched. The drone then combines that information to fly back to its launch position with almost exact accuracy.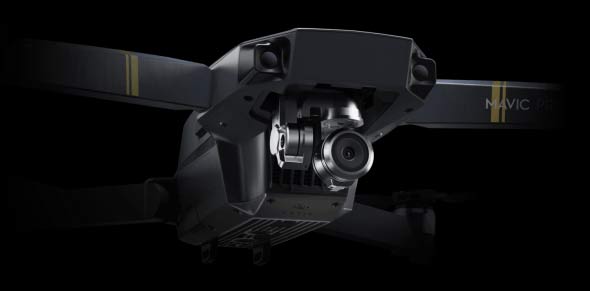 Using active-track mode, the Mavic can dynamically track a subject in a circle, by spotlight or panning alongside; all the while deploying intelligent object avoidance technology to move around anything blocking its path while maintaining the shots you want.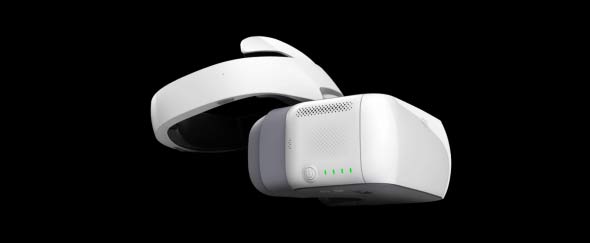 But for experienced drone users, DJI has also included a 'sports mode' that will enable pilots to travel at up to 40.6 mph, with no obstacle avoidance to hold you back.
As well as the drone, DJI also introduced the DJI Goggles, something else that will appeal to drone racer-types. The new DJI Goggles have 2 1080p-resolution displays and stream live video from the drone's camera at a distance of up to 4.3miles.
Along with the new drone, the new DJI Go app makes for easy control, with features like tap-to-launch and the ability to select an area of the screen to isolate a subject you want the drone to follow. DJI describes the new smartphone-powered app as: "The simplest user interface ever created for drone photography." The app can also be used to edit footage to full production, including adding music and syncing the footage to your selected tune. The videos can be shared via the app but, incredibly, you can also share footage live to social media platforms.
Where can you fly this drone? The DJI Mavic Pro will warn pilots about regulatory flight restricted areas, using the internet and location data, giving users confidence that they're flying safely and securely. DJI software development kit will allow third-party users to create new apps and functions for Mavic pro and DJI Goggle owners.