Olympus has announced its new flagship CSC – the Olympus OM-D E-M1 Mark II has arrived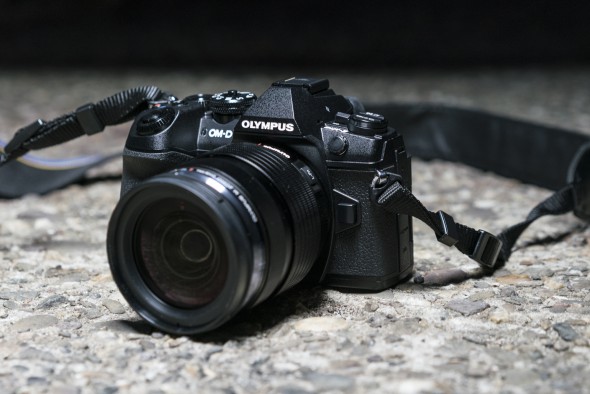 The Olympus OM-D E-M1 Mark II comes sporting a 20MP live MOS sensor, which has been optimised for low power consumption, delivers better noise-handling performance than its OM-D predecessors, and improves dynamic range by one f-stop.
Inside the camera are housed two quad-core image processors, one of which is dedicated to autofocus and the other to image processing.
The AF system has been reworked and revamped with a new algorithm and a new cluster display. The camera is capable of burst shooting at up to 18fps with continuous AF, or at up to 60fps full resolution RAW files with single AF.
The new @OlympusUK #EM1ii can emit laser beams...no, no it can't, but it does look impressive. #photokina pic.twitter.com/dbyti0UHLX

— Wex Photographic (@wextweets) September 19, 2016
The camera retains a few features we've seen on previous Olympus models, such as the option to produce an ultra-high resolution 50MP image through combining multiple exposures.
There's also 5-axis Sync Image Stabilisation, which can provide up to 6.5EV steps of compensation when the camera is paired with a compatible lens. The camera offers 4K video recording (237Mbps) up to 30p, and uses UHS-II SD cards. Its electronic viewfinder comes sporting a 120 fps frame rate and a 6ms reaction time.
A new Pro Capture Mode can capture 14 frames before the shutter press, in full resolution RAW format.
Here's a quick run-down of how the camera performs compared to the previous flagship, the Olympus OM-D E-M1:
The new @OlympusUK #EM1II receives a huge round of applause. It's an exciting model. #OMDrevolution #photokina pic.twitter.com/zzm7Nj6JXd

— Wex Photographic (@wextweets) September 19, 2016
There will also be an Olympus Pro Service debuting with the camera, which offers professional services to photographers who are using the firm's flagship OM-D models.