Sony's super-slow mo bridge camera offering just got better with the announcement of the RX10 III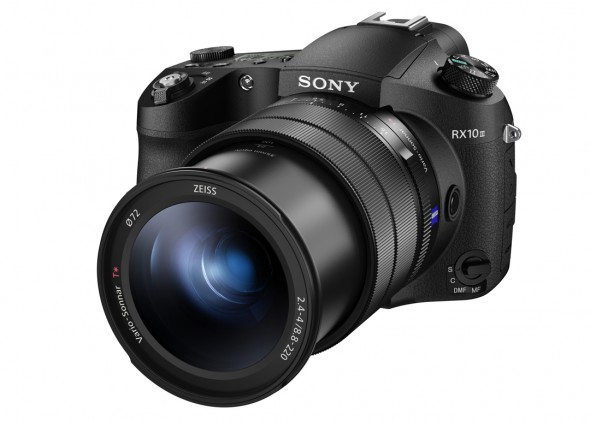 Featuring newly developed ZEISS Vario-Sonnar T* 24-600mmF2.4-4 large-aperture high-magnification zoom lens

High-fidelity capture of image detail and fast readout with 20.1MP 1.0-type stacked CMOS sensor with DRAM chip and BIONZ X processor

4K recording with full pixel readout and no pixel binning and extensive video functions including S-Gamut/S-Log2 for compatibility with professional movie editing workflow

Ultra telephoto super slow motion recording at up to 1000fp [PAL]

Fast Intelligent AF achieves up to 0.09-second

fast autofocus to capture decisive moments
Sony has quietly announced the impending release of the RX10 III, a newer, meaner version of its award-winning RX bridge camera line. Sporting a newly designed f2.4-f4 Zeiss Vario-Sonnar T* 25x zoom lens, giving it an incredibly versatile range of 24-600mm, the new RX10 III will be the perfect camera for wildlife photographers and hobbyists as it also has silent shutter capabilities, perfect for avoiding scaring away flighty subjects.
But this camera isn't just a hobbyist's tool, the combination of the camera's bright lens, 20.1 MP 1-inch stacked CMOS sensor and powerful Bionz X processor should make this a highly capable device for experienced stills and video shooters too. 4K video-recording in the XAVC S format and full pixel readout features in the RX10 III as one would expect, but to make its footage seamlessly compatible with professional workflows, Sony has also given the RX10 III pro picture profiles such as S-Gamut/S-Log2, and features like Gamma Display Adjust, enhanced zebra functionality, a clean HDMI output, REC Control, Dual REC and Marker function.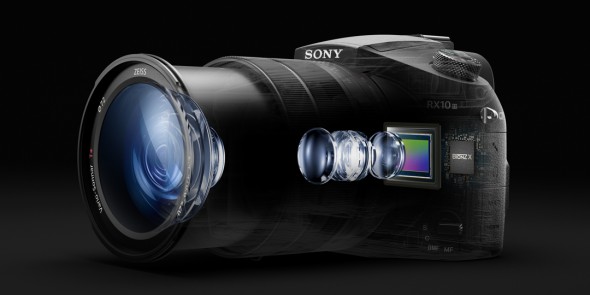 The RX10 camera's famed super slow motion video performance remains, delivering up to 1000 fps slow-mo capture even at its ultra-telephoto extremes. Autofocusing speed should be comparable to the RX10 II and RX100 IV, with Fast Intelligent AF, and the improved Optical SteadyShot samples we've seen look very promising indeed, offering up to 4.5 stops of IS in ideal conditions.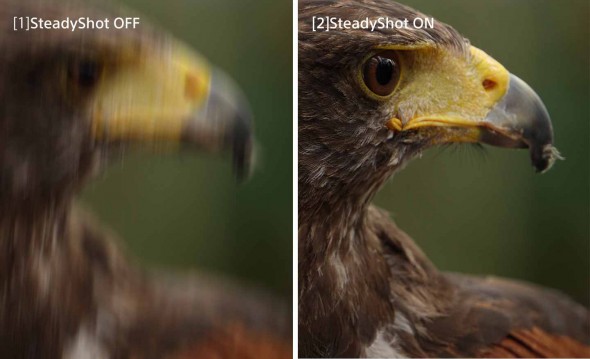 The camera's high-speed and impressive telephoto performance have been enabled by the inclusion of a DRAM chip at the rear of the sensor, which temporarily stores and allows readout of large volumes of signal data that can be processed with very little delay. This is especially helpful when capturing dynamic footage from a long distance, such as stadium-based sports events where it's tough to get close to the action. The accelerated readout of data from the image sensor also delivers a major reduction in image distortion of fast-moving subjects such as tennis players or animals on the move.
With shutter speeds as fast as 1/32000 second, the electronic shutter is said to perform comparably to mechanical shutters that don't distort images. Continuous shooting is possible at up to 14fps (expanded), making it easier to stop fleeting motion, the RX10 III also offers accurate tracking during continuous shooting with AF at up to 5fps.
What's new?
The RX10 III now features triple lens rings for focus, zoom and aperture, offering control for each of these key operations independently.
The handgrip shape has been beefed up for improved handling, considering the high-magnification and larger aperture of its lens versus previous models.
The lens barrel now features a focus hold button, allowing the focus distance to be locked when pressed, a feature typically only seen on professional telephoto zoom lenses. Alternatively this button can also be assigned a custom function.
Sample Images
RX10 III – A mode, 1:100 sec., F4.5, ISO 200, Manual white balance
RX10 III – M mode, 1:8000 sec., F4.5, ISO 400, Manual white balance
RX10 III – Wide – M mode, 1:80 sec., F4, ISO 200, Manual white balance
RX10 III – Zoom – M mode, 1:125 sec., F4, ISO 200, Manual white balance
Related articles