It's a big morning for pro photographers as Nikon confirms a new pro DSLR is on the way, and takes the wraps off some gorgeous new glass
It's official – the Nikon D6 is coming. It's been more than three years since the Nikon D5 made its debut at CES 2016, and now the firm has confirmed that its successor is on the way, releasing the image above showing a front view of the new camera.
While we don't have a release date yet, it's safe to say that the D6 is certain to be finished and available by the time the 2020 Olympics in Tokyo roll around, as pro photographers will no doubt be extremely keen to get their hands on it.
Nikon hasn't released many other details about the D6 just yet, but has confirmed that it will be the firm's "most advanced DSLR to date." This year marks the twentieth anniversary of the single-digit D range, with the D1 making its debut back in 1999, so it's safe to say we can expect something pretty special.
In a tweet, Nikon UK said, "Like its predecessors, the development of the D6 responds to the strict demands of professional photographers with the ultimate in performance."
We'll bring you all the latest information about the Nikon D6 as soon as we get it.
Want to stay informed? Sign up below.
Nikon also confirmed that it is working on a new AF-S Nikkor 120-300mm F2.8E FL ED SR VR lens, celebrating the 60th anniversary of Nikon's F-mount.
Again, full details on this lens are yet to be released, however it's safe to say from those acronyms that the lens will have Vibration Reduction, fluorite elements and extra-low dispersion glass. Hit the signup box above if you want to stay informed.
Nikkor Z 24mm F1.8 S
As if all that wasn't enough, Nikon also this morning announced the launch of a new lens for Z-mount – the Nikkor Z 24mm F1.8 S.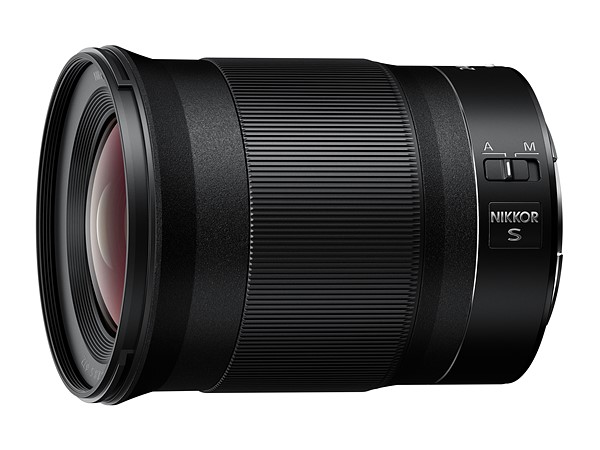 A fast, wide-angle prime for the full-frame mirrorless series, the Nikkor Z 24mm F1.8 S joins the S-line, promising high performance and pin-sharp image quality. It's designed to be especially good in low-light and at night, with its wide f/1.8 aperture expanding users' options in these conditions.
Any Nikon Z photographer who shoots landscapes, cityscapes, night images, environmental portraits or architecture is going to want to take a look at this lens.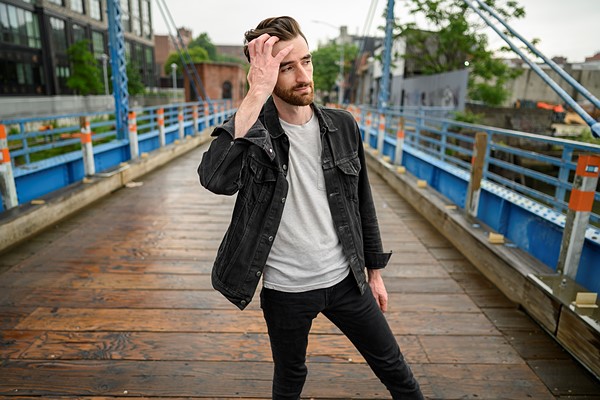 A sample shot taken with the Nikkor Z 24mm F1.8 S
The internal construction contains four Aspherical Lens Elements and one Extra-Low Dispersion (ED) glass element to combat optical aberrations, while the lens also has Nikon's Nano Crystal Coat to prevent flare and ghosting.
Focusing is also snappy and responsive thanks to Nikon's Multi Focusing System, which uses two AF drives in tandem. The design of the lens is dust- and drip-resistant, making it perfect for shooting in difficult weather, and the nine-bladed aperture allows for the capture of images with vivid bokeh.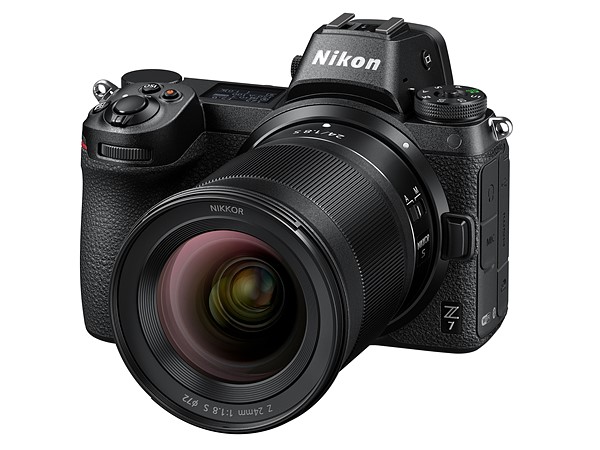 Nikon says that the Nikkor Z 24mm F1.8 S is also well-optimised for video capture. Its near-silent stepping motors ensure that performance is ultra-quiet, while Nikon also promises that focus breathing has been dramatically reduced. The control ring is customisable and can be set to command aperture or exposure compensation, and the lens can take advantage of the 5-axis Vibration Reduction functionality in Nikon's Z cameras.
About the Author
Jon Stapley is a professional journalist with a wealth of experience on a number of photography titles including Amateur Photographer, Digital Camera World and What Digital Camera. See more of his writing at jonstapley.tumblr.com
Related articles