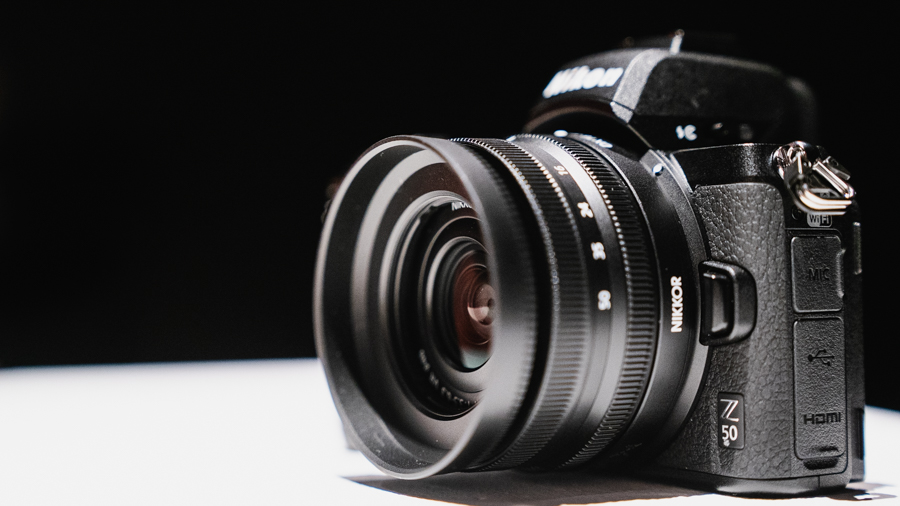 Nikon entered the mirrorless market last year with the full-frame Z6 and Z7, focussing heavily on its new 'Z' mounting system to promote exceptional quality, as well as cameras designed for ease of use and operability. Nikon has today added to its Z-mount line-up with the new Z50, a small camera with some huge specs.
The Z50 sports a 20.88MP CMOS APS-C sensor and an EXPEED 6 processor. The sensor is covered with 203 phase detect and contrast detect AF points with 90% coverage, for easy and effective autofocus even on the peripherals of any image you choose to take. The Z50 employs the same Eye AF detection technology as the Z6 and Z7, whilst autofocussing to a class-leading -4 EV for efficient use even in difficult or dark lighting.
Built for travel and ease of use, the Z50 has been designed to be familiar to current Nikon users, and easy to master for those who aren't used to the system. The body is partly made from a magnesium alloy, and partly a toughened plastic, which means it is incredibly light, weighing in at just 395g. The Z50 has a new EN-EL25 battery, and a single UHS-I SD card slot – which is what you would expect from a camera in this class. The rear screen is large for the small size of the camera, a 3.2" 1040K-dot LCD which is touch enabled for ease of use. Fewer manual controls are available on the body than the Z6 and Z7, with two dials and two custom function buttons, however, 'iMenu' makes up for this. 'iMenu' is a custom menu function which can be accessed quickly and viewed on both the rear LCD screen and within the viewfinder. 'iMenu' can be setup to contain the user's choice of 12 settings and can be controlled via the rear D-pad. The central EVF (which has 100% coverage) doesn't stop anybody who wants to self-shoot either, with the rear screen pivoting down a full 180°. Although, if you're hoping to do some vlogging, you'll need to hold the camera by the grip, if you still want to be able to see the screen.
Video features are a big part of the new Z50, with the mirrorless hybrid offering 4K UHD 30p with no crop (which is great news for vloggers). Slow motion is also available, with the Z50 shooting full HD at 120p, with sound! There is a mic input, which offers increased sound quality and due to the screen folding downwards, an onboard microphone on the hot shoe wouldn't block your view of the screen if you are self-shooting. The Z50 also includes focus peaking, in both stills and video mode, making creating professional style videos easier for the user.
Designed for creatives and content producers, the Z50 includes 20 different creative options, to stylise images taken in camera. To share your images and video quickly and easily, the Z50 has full compatibility with the Nikon 'SnapBridge' app, where you can even transfer RAW files, for more control editing in post on your smart device. To reduce the amount of post-production necessary for creating interesting videos, the Z50 allows you to create time-lapse videos internally. Videos are able to be generated in up to 16:9 4K 30p, and can even be shot in silent mode to take away the distraction of the shutter noise and capture a totally natural environment. Silent shooting is available for the first time in a DX-format from Nikon in the Z50, making opportunistic shooting a far more natural process, even in quiet or confined environments.
Nikon has also released the Z50 alongside two new lenses, both made especially for this new mirrorless DX-format. The first is a very small, lightweight pancake lens – the NIKKON Z DX 16-50mm f/3.5 – 6.3. This lens can be found in a kit with the new Z50 body, and is built for total portability. Its lightweight construction houses 9 elements in 7 groups, with 1x ED element and 4x Aspherical elements. The 16-50mm has built in vibration reduction which produces 4.5 stops of stabilisation.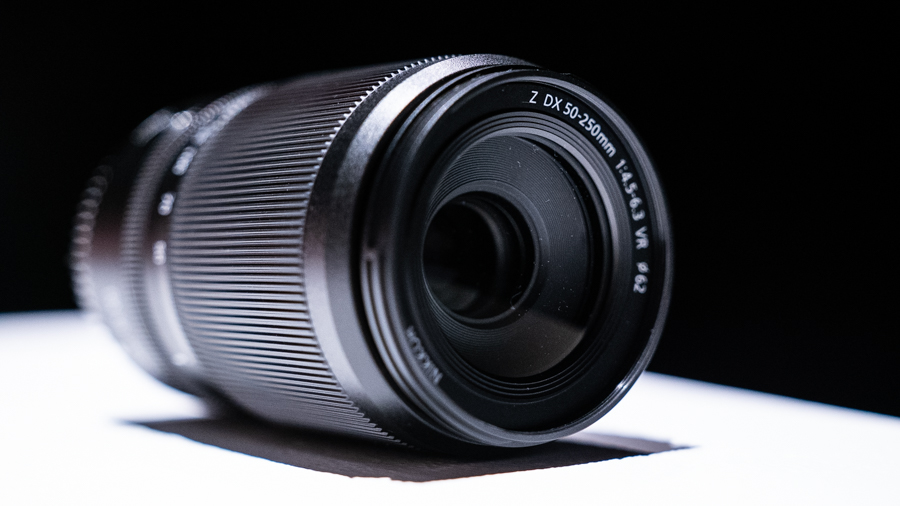 The second of the two new lenses for this system, is the NIKKOR Z DX 50-250mm f/4.5-6.3. This, again, lightweight zoom lens provides a focal length that can complete the needs of most users immediately alongside the 16-50mm pancake lens. With 16 elements in 12 groups, the 50-250mm holds its weight well, feeling well balanced with the camera.
Both of the new DX-format Z lenses will be available within Z50 kit options.
About the Author
Amy Moore is Wex Photo Video's Content Marketing Manager. She enjoys numerous types of photography, especially landscapes and meteorological photography. Check out her instagram here!