We spent some time with the new Nikon D4S DSLR to find out a little more about its new and improved features. See the camera from all angles and learn more about the changes Nikon has made (and why it made them)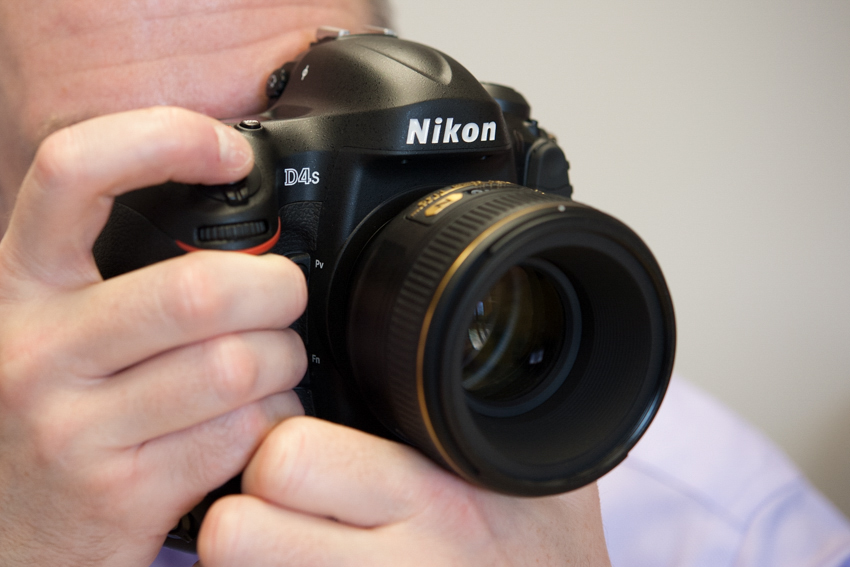 According to Nikon, its D4 DSLR was the best-selling pro-grade DSLR in Europe for the two years it was available. Its D4S replacement announced earlier this week, then, arrives with a tough job on its hands if it's to make as great an impression. But what has Nikon done to the new model to justify its release?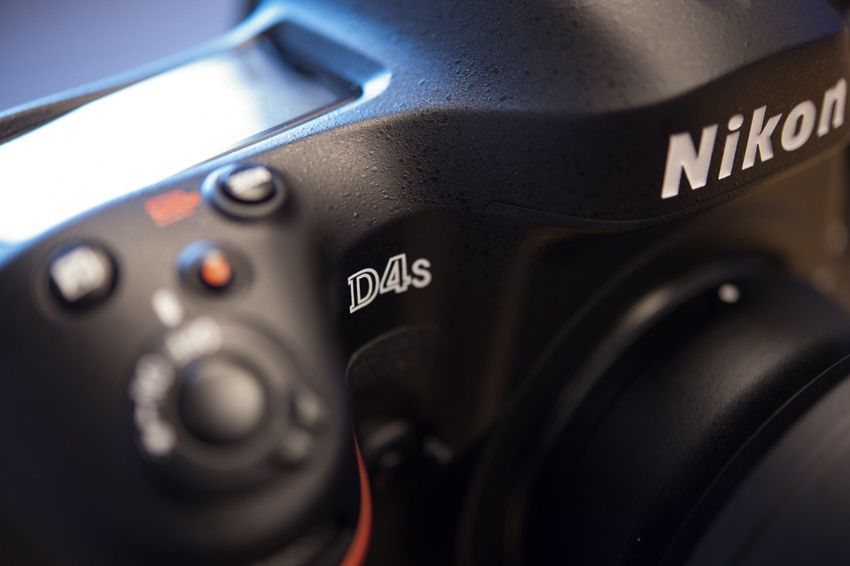 Just as similar Nikon models with an 'S' suffix have been gentle refreshes of their predecessors more than anything else, the new model arrives with its core feature-set based on that found in the D4, together with a handful of improvements to make it a more capable performer. Clearly there's a logic to simply refining a winning formula for a new model, although with the hugely popular and well-specified Canon EOS 1D X as its main competitor, many would no doubt be interested to see whether Nikon can better what its main rival offers.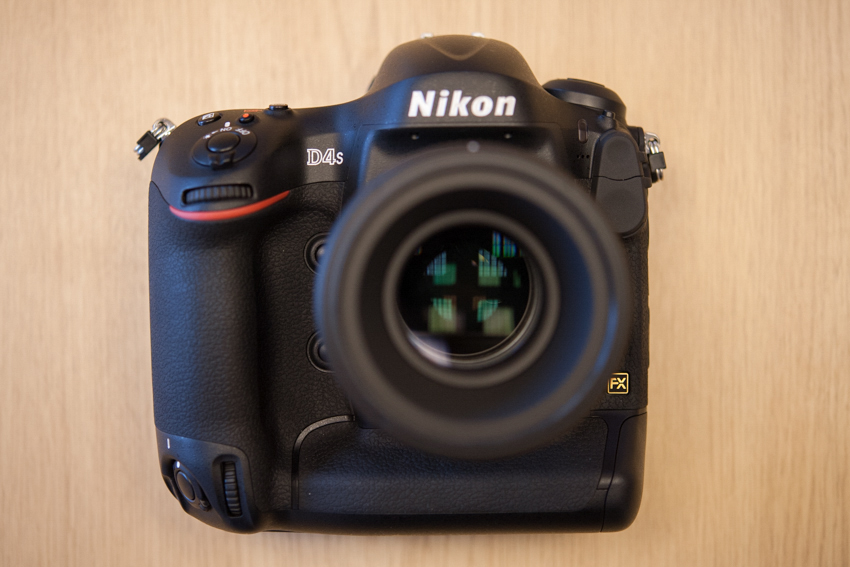 Perhaps the highlight of the new camera is the expansion to the sensitivity range which now allows for image and video capture at a Hi 4 setting, equivalent to a lofty ISO 409,600. Nikon explained this was a result of a redesigned 16.2MP sensor working in tandem with the Expeed 4 processing engine used in the recent D5300 and D3300 DSLRs (and no doubt something which would be more difficult to achieve with a higher-resolution sensor).
When asked about the camera's sensor, Nikon claimed that 16.2MP provided the right balance for this kind of model, when all relevant factors such as the size of each photosite and speed were taken into consideration. Interestingly, it mentioned that it was actually more costly to employ a sensor with a lower pixel count than a more saturated one, such as the 36.3MP devices found inside the Nikon D800 and D800e, largely due to tolerance during the manufacturing processes (i.e the higher reject rate of sensors deemed unacceptable).
Nikon also says that, in terms of visible noise, the new model should show an improvement of around 1EV between ISO 6400-25,600 over the D4. So, results at ISO 6400 on the D4S, for example, should resemble those achievable at ISO 3200 on the D4. This is, at least in part, thanks to the Expeed 4 processing engine which processes noise from different parts of the image in different ways, depending on whether those parts are in focus.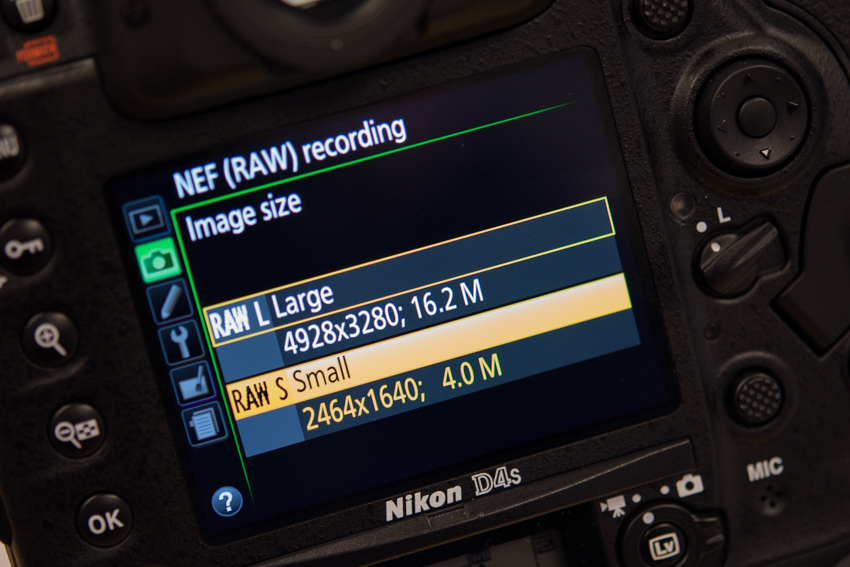 The Nikon D4S also gains a 'small' Raw mode, which captures images at a resolution of 2464×1640 (approximately 4MP). This will no doubt be useful when images don't need to be captured at the full sensor resolution as they will occupy less room on the memory card. Some may already be aware that this isn't the first time we've seen this option on a DSLR, although its inclusion here suggests it may well trickle down to future Nikon models pitched at different levels. Another change concerns the camera's white balance system; this can now be biased towards a specific hue in finer increments than was previously possible.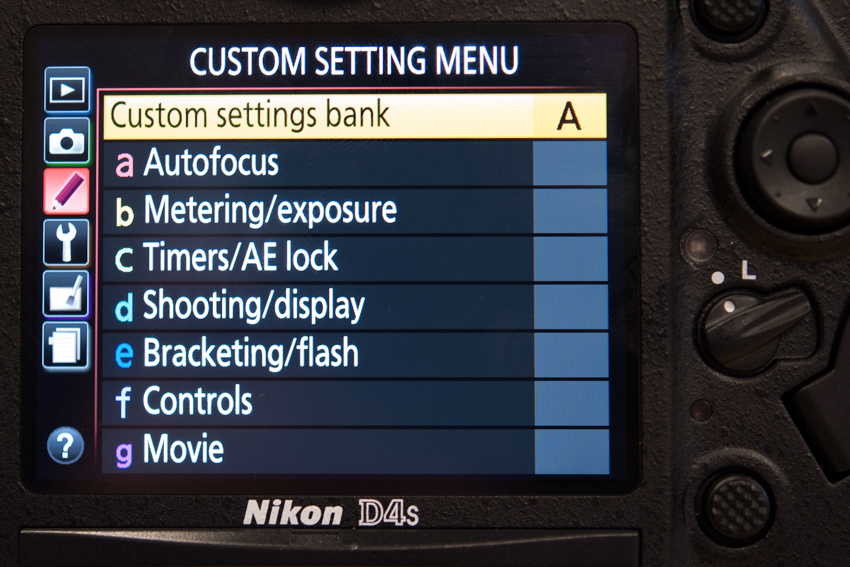 While the 921k-dot resolution of the camera's 3.2in LCD screen is unchanged from the D4, Nikon has chosen a slightly different font for all menu items for the sake of clarity. While it still appears reasonably similar to that used in previous models, a side-by-side comparison with a D4 did show it to render text with less jagged edges, and overall being a little easier on the eye. The screen itself is also bright and clear, and the lack of an air gap between the display and the outer panel helps it to achieve a wide viewing angle, so that it remains visible when not viewed straight on. Nikon also claims the display's colour gamut has also been broadened a touch to show colours as they would appear on other displays (such as computer displays where photographers would be editing images), and the exact tone can be adjusted by the user.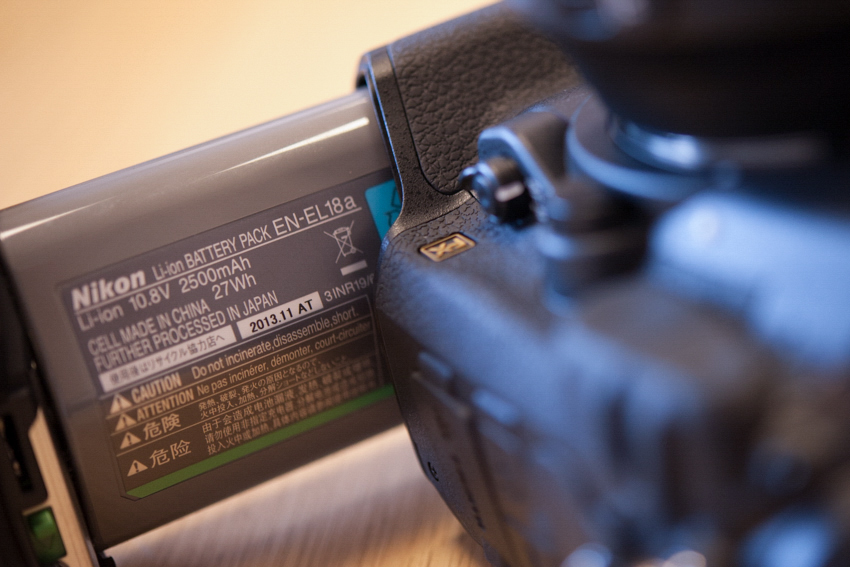 One of the more significant changes is the camera's battery life. Thanks to the use of the 2500mAh EN-EL18a battery, Nikon claims the camera will soldier on for up to 3020 frames in the single-shot mode and up to a staggering 5960 frames when set to continuous option. This is a significant improvement over the EN-EL18 battery found inside the D4 – which, incidentally, is compatible with the new model – whose 2600-shot life is impressive even for a model of its calibre (by comparison, the LP-E4N battery found inside the Canon EOS 1D X is claimed to last for up to 1120 shots per charge).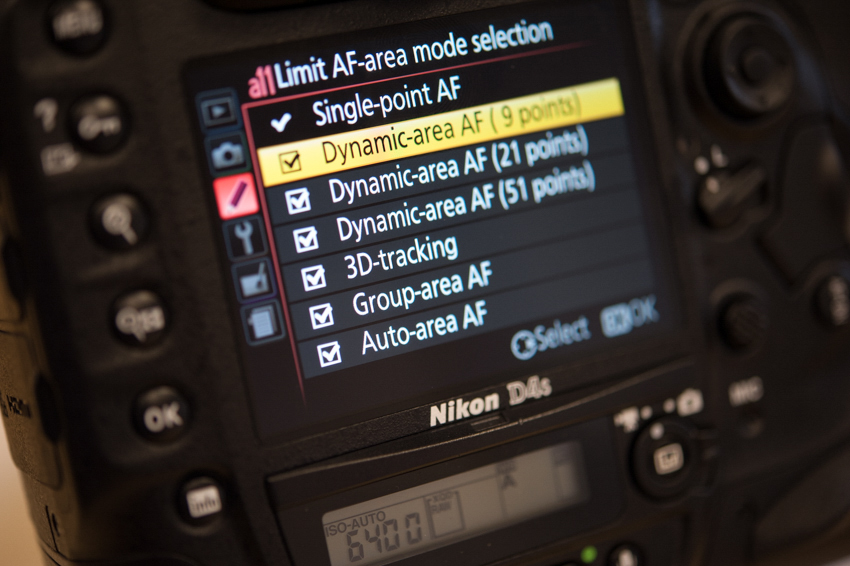 Nikon has also made changes to the camera's autofocus system, refining the focusing system's algorithms and incorporating a new Group Area AF mode, which is selected by pressing the AF button to the side of the lens mount and scrolling to it using the command dial. What this does is call upon the four AF points around the one selected by the user to keep a better lock on a subject, which should minimise distraction from any subjects around the one being tracked by the user.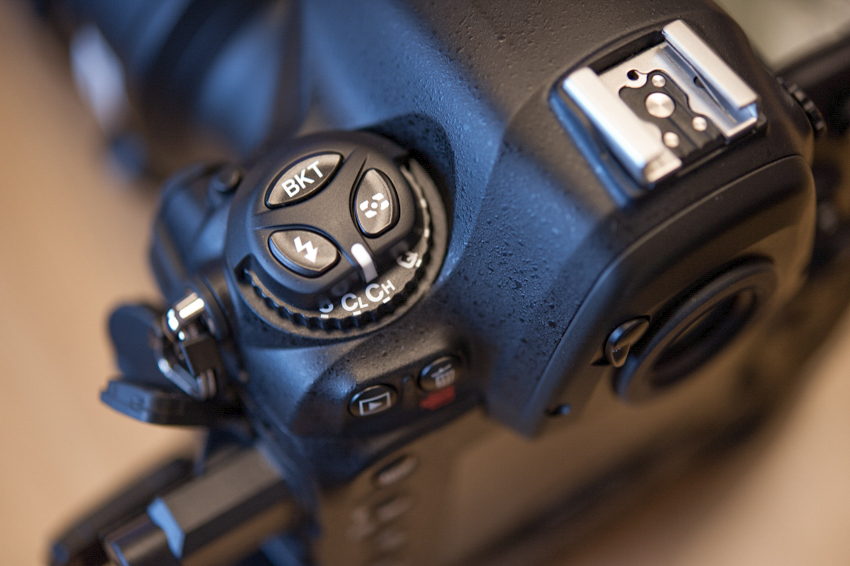 Nikon has also increased the burst mode over the D4, from 10fps to 11fps. While this doesn't sound like too significant an improvement – and falls short of the 14fps mode offered by the Canon EOS 1D X – Nikon explained the reason for only a modest increase here was to improve the camera's hit rate. With continuous autofocus and auto-exposure maintained throughout the burst, the camera is now said to be able to track and expose for moving subjects better than before (whether the new Group AF Area mode is employed or not). This would, Nikon claims, be more difficult to achieve if the frame rate were faster.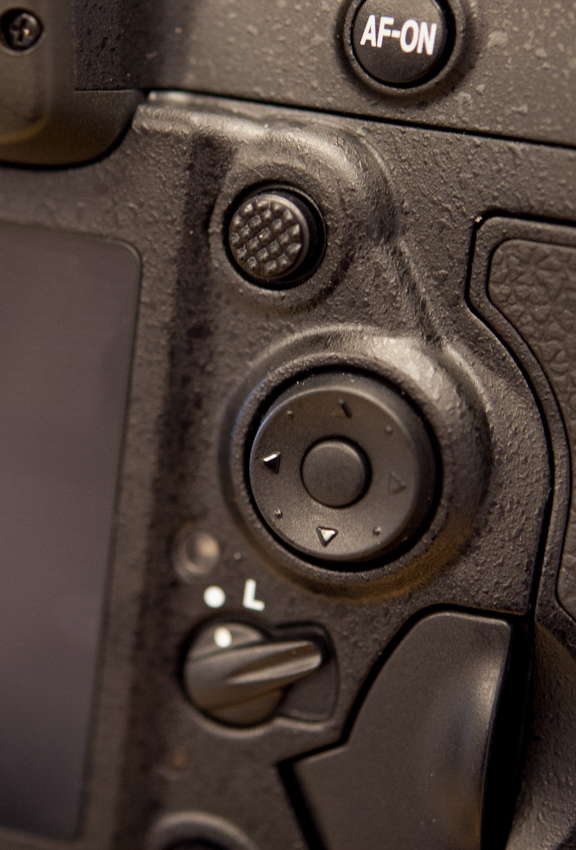 The camera's grip has also been redesigned slightly to allow better purchase, while around the back the thumb pad (above) has lost its crown-like profile for a dimpled finish to make it easier to operate. On the inside, the camera's mirror mechanism is also said to have been tweaked so that the mirror falls with less of a bounce.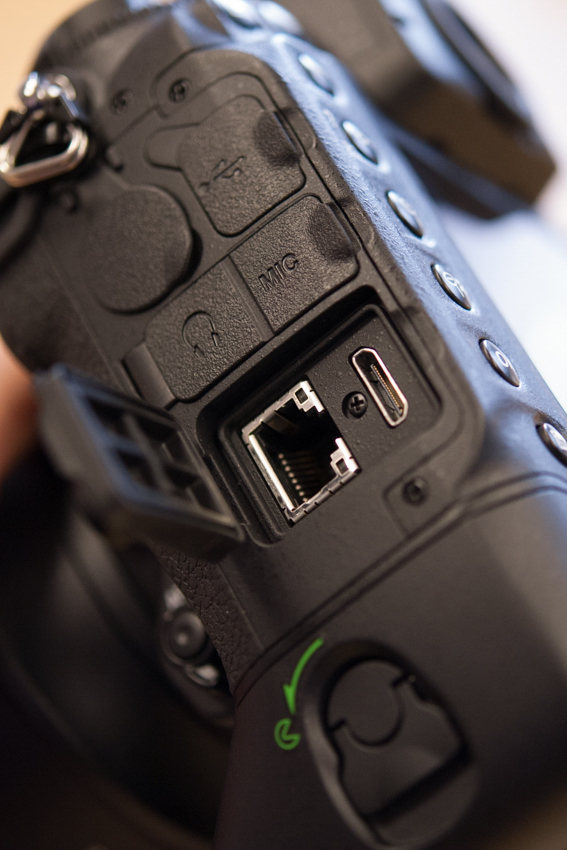 Nikon hasn't chosen to equip the new D4S with Wi-Fi (like it has with its D5300 DSLR), although the camera is compatible with the WT-5 Wireless Transmitter. Nikon explained that it would be harder to upgrade this functionality if it were to be integrated into the camera itself. Users are, however, said to benefit from faster transfer times over the D4 thanks to 1000Base-T (Gigabit) LAN support.
Nikon has also revised the D4′s video functionality for the new model, allowing full HD capture at 60p for up to 10 minutes, or alternatively 20 minutes in a lower-quality setting. The camera can also output clean footage via the HDMI port, while the audio frequencies captured can also be adjusted between Wide Range and Vocal Range to better suit the subject.
Conclusion
While many of the changes in the Nikon D4S are small, collectively they do add up to a more refined proposition for the professional. True, some of the key features are headline worthy in themselves, but Nikon's focus is clearly on improving existing functionality than on delivering anything revolutionary. In addition to the slight ergonomic changes which make the camera more pleasing to operate, those shooting in demanding conditions will no doubt appreciate a wider sensitivity span, a better battery life, a more dependable autofocus system and faster transfer rates; it would be difficult to accuse Nikon of not focusing on the things which matter the most.
Users of current Nikon pro-level DSLRs may be disappointed to learn that as many of the camera's improvements are hardware-based – such as the sensor and changes to the AF system – it wouldn't be possible to deliver these to older models via a firmware update. Some may have also expected 4K video recording which is slowly starting to make its way into cameras and smartphones, or perhaps a higher-resolution sensor. But what do you think? Let us know in the comments section below.