Nikon rounds up a host of clever technologies for its latest full-frame DSLR, the Nikon D750. We get our hands on one to find out more…
Nikon D750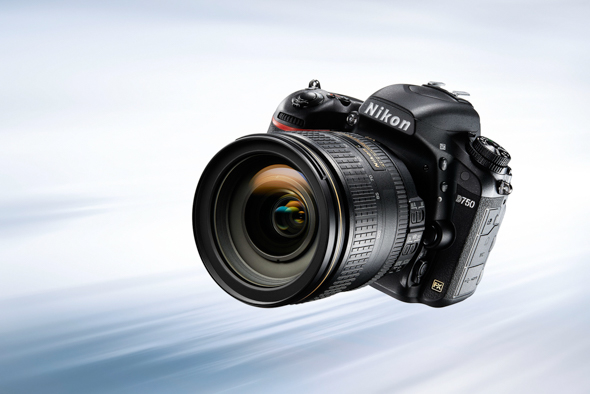 Aimed at the 'advanced, aspirational photographer,' the Nikon D750 will sit above the Nikon D610 and beneath the recently released D810 models in the company's FX-format DSLR line.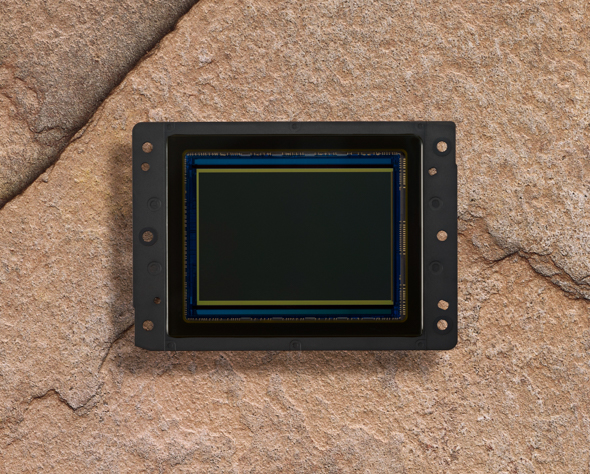 At the heart of the model is a new 24.3MP full-frame sensor, with the option of alternating between FX and DX formats (the latter at a reduced pixel count). The sensor is joined by Nikon's Expeed 4 processor, which is said to deliver better definition, noise reduction and more accurate Auto White Balance than previous engines, and it also allows the camera to achieve a burst rate of 6.5fps at full resolution.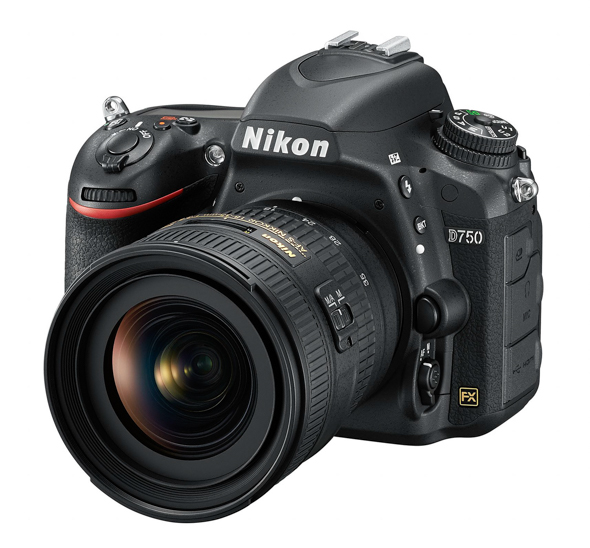 The D750 also sports a new focusing module, the Multi-CAM 5300II FX. This offers 51 AF points including 15 cross-type points, and is said to almost completely fill the frame when used in the DX format. This also offers the Group Area AF option that featured in the recent Nikon D4S and D810 models. Metering, meanwhile, is handled by a 91k-pixel RGB metering sensor, with the Highlight weighted metering mode joining more standard options to help out when the priority is on a brighter subject.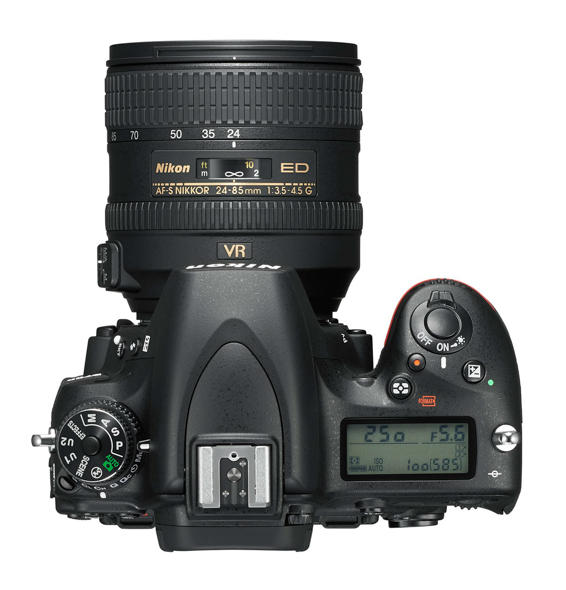 The camera's Full HD video option offers frame rates up to 60p, while microphone and headphone sockets on the side of the camera allow for audio to be recorded and monitored respectively with greater control. It's also possible to use the previously seen Effects mode during both stills and video recording, as well as a Power Aperture function to change the aperture gradually while recording videos for a more professional result.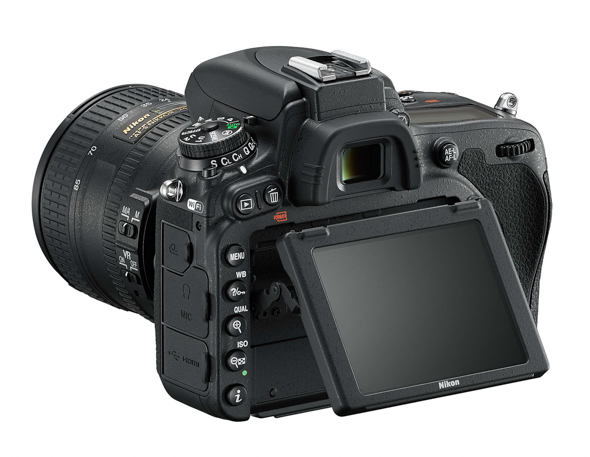 Around the back, Nikon has equipped the camera with a 3.2in LCD screen based on a RGBW construction for improved brightness, with a 1.229million-dot resolution. It can also be pulled away from the camera and tilted around a 165degree angle – a first for a full-frame Nikon DSLR. The camera's body is constructed from a mixture of magnesium alloy and carbon fibre, and is weather sealed for protection in inclement conditions.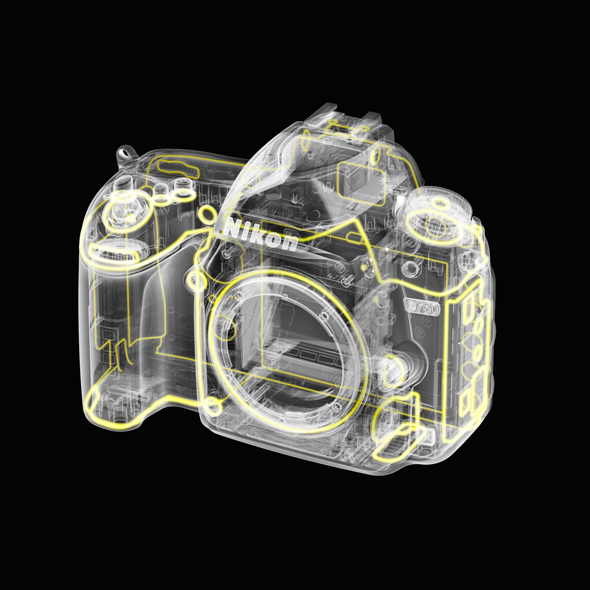 Other features of interest include twin slots for SDHC/SDXC cards, a hotshoe for external accessories and built in Wi-Fi for instant image sharing with smartphones and tablets. The camera is also said to offer a battery that lasts for up to 1230 images on a full charge, which increases to over 4000 images when the camera's internal flash is not used.
Nikon D750: Specifications
New 24.3MP full-frame sensor
EXPEED 4 image-processing engine
6.5fps in FX and DX formats
ISO 100-12,800 (exp. to ISO 50 and 51,200 equivalents)
51-point AF system (including Groupe Area AF mode)
Full HD 1080p video recording at 50/60p
Power Aperture control
Stereo microphones plus microphone and headphone sockets
3.2in tiltable LCD with 1,229k dots
Enhanced Picture Control System
200,000-shot shutter unit
Magnesium-alloy/carbon-fibre body with dust- and weather-sealing
Built-in Wi-Fi
Nikon D750: Hands-on review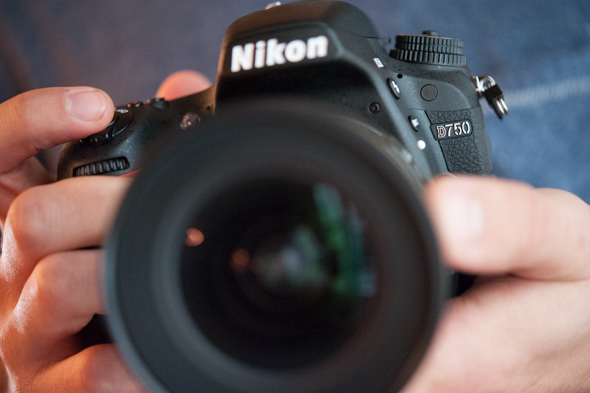 We got our hands on a pre-production model of the D750 at the official launch yesterday afternoon. As a pre-production model it's not possible for us to comment on aspects such as image quality just yet, although with stock arriving before the end of the month we expect this particular sample to be similar to full production models.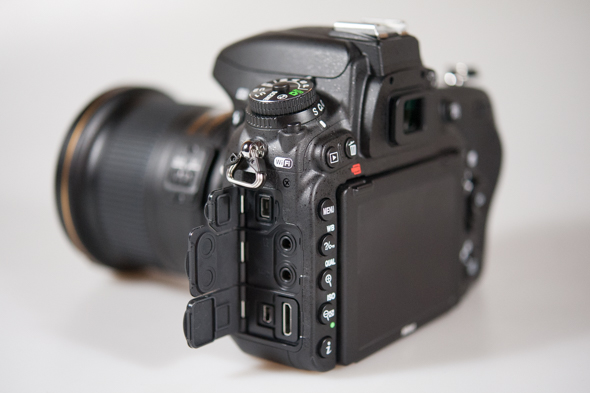 Visually, the most significant change from other FX-format models is the reduction in overall size. The grip is smaller than expected, as is the LCD screen on the top plate which displays exposure information. Those upgrading from models such as the D700 are likely to notice these things first, although neither feels lacking as such; the camera still handles well and the top-plate LCD still displays all the information one would expect here.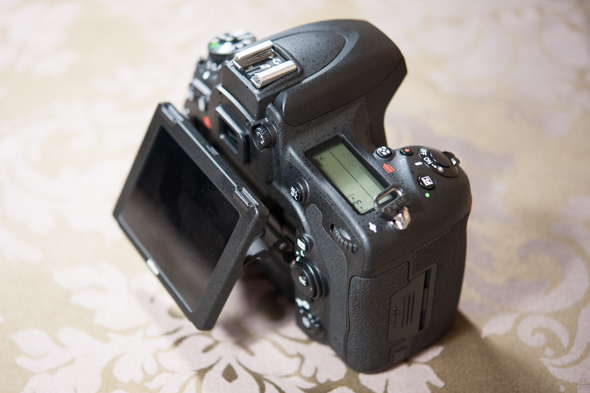 The tiltable LCD screen is the other major change, something we've not seen before on a Nikon FX-format DSLR. The screen does not come away too far from the rear of the camera when flat against it, although, as the hinge on which it is mounted is on the back of the display rather than the top or bottom, it can be pulled away by some distance. This, Nikon points out, also means that when a camera is mounted on a tripod, puling it downwards will not result in a clash with the head, which will no doubt please landscape, still-life and macro photographers. The screen itself is great to use; noticeably larger than usual, as well as bright and high in contrast, with Nikon's standard clear and colourful menu system making light work of viewing and selecting options. Furthermore, being tiltable should help out in brighter conditions, should you encounter any reflections.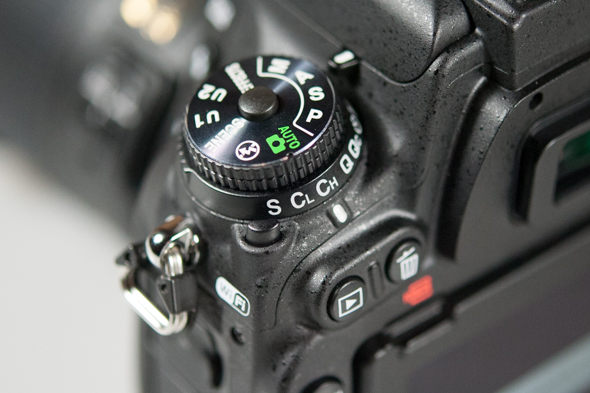 While the Nikon D810 offers a 5fps burst mode and the D610 increases this to 6fps, the D750 goes further still with 6.5fps at its maximum sensor resolution. This and other drive modes are accessed via the release mode dial beneath the exposure mode dial on the camera's top plate. The use of a standard exposure mode dial rather than the four-way buttons found on the D810 indicates that Nikon potentially sees this as a suitable upgrade for those stepping up from more junior models, although this decision is likely to split opinion among those upgrading from the D700 which sported the four-way button system. Still, the ability to access the two user-defined settings and the Effects mode show that things have moved on since then, and that this camera is necessarily designed around its enhanced functionality. The release mode dial needs to be released by the catch to its side before being turned, which is great from the point of security if a little awkward, while the mode dial above it turns easily once the button in its centre is pressed.
The inclusion of Wi-Fi is likely to be a relief for many, particularly as Nikon omitted the feature from the D610 and D810 that sit either side of the D750 in the range. That Nikon has found space for it here suggests we're likely to see it as standard on such models from Nikon, and it also conveniently, negates the use of wireless accessories or memory cards (although these can still be used if you prefer to use them).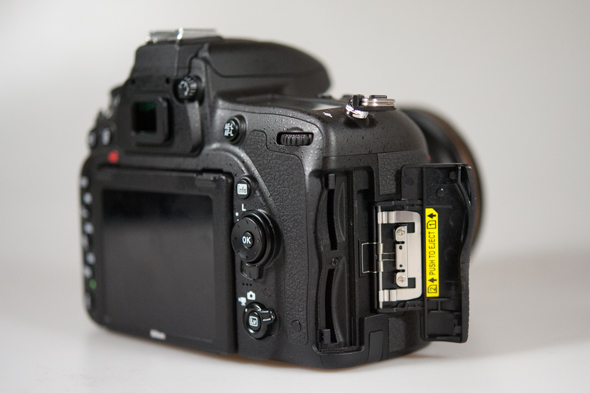 With two SDHC/SDXC card slots, the user is able to select one to act as a backup for the others, or have one recording Raw images and the other JPEGs (or, alternatively, simply has one as an overflow for the other). This flexibility will no doubt please photographers who like to keep things organised, and will save time when it comes to post-production. Despite the camera's weather sealing, the door itself pops open without any stiffness or difficulty, while the rubber on the outside should help when wearing gloves or in other non-typical conditions.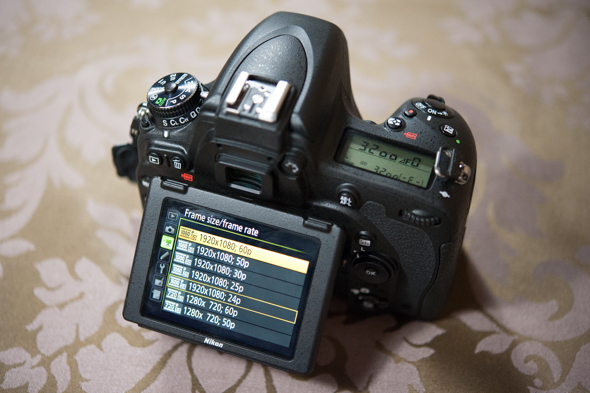 Nikon has paid good attention to the camera's video functionality, with 60p video recording and the Power Aperture function being the key highlights. The choice of frame rates should be sufficient for those looking to capture more than just casual footage, while the inclusion of a headphone socket for monitoring audio during recording is also welcome, making it a stronger rival to the likes of the Canon EOS 5D Mark III and Panasonic GH4.
Nikon D750: Final thoughts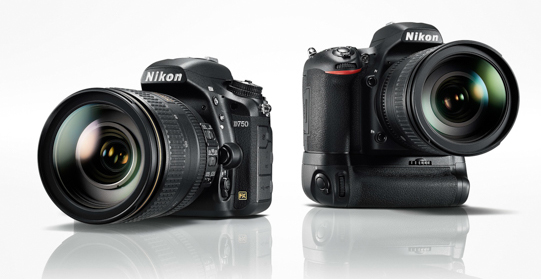 The Nikon D750 is an interesting and welcome addition to the company's acclaimed full-frame range of DSLRs. It certainly has a broad-ranging feature set, with the mode dial and Effects mode appearing to the more casual user and the inclusion of a headphone socket highlighting its suitability for someone taking video more seriously. The full-frame sensor, meanwhile, and advanced AF system will no doubt make professional photographers seriously consider it as a second body; it's clear that the potential audience for this model is wider than usual.
The high burst rate, respectable pixel count, tiltable LCD screen and use of a full-frame sensor show it to be about as well-rounded a camera as we're used to seeing at this level, while the inclusion of Wi-Fi and additional niceties go some way to sweetening the prospect for those thinking about trading in an older model. But what do you think? Tell us in the comments below.
Related articles