New to full-frame mirrorless Z-mount is a fast, sharp 85mm lens as suited for portrait photographers as it is for documentary filmmakers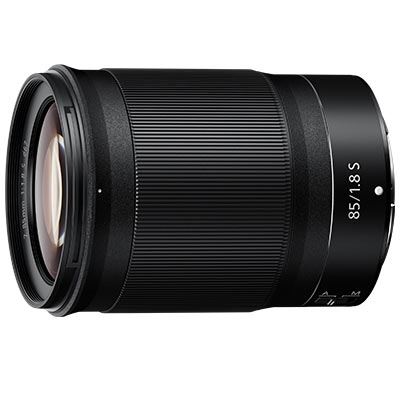 TL;DR: Don't have time to read everything? Skip down to see the key points
Nikon continues to expand its line-up of high-quality lenses for the full-frame mirrorless Z system, today announcing the Nikon Z 85mm f1.8 S.
Part of NIkon's prestigious S-Line, this is a lens offering an incredible amount of clarity and detail, perfect for the high-resolution sensors of Z-mount mirrorless cameras. Thanks to the wide Nikon Z mount, the lens can capture more light across the entire frame, resulting in class-leading edge-to-edge brightness and sharpness.
The flattering mid-telephoto perspective of the Nikon Z 85mm f1.8 S means it's ideal for portraiture as well as wedding and fashion photography – anywhere that you really need your subjects to look good. With a minimum focus distance of 0.8m, it also allows you to get pretty close in.
Nikon has equipped the lens with Nano Crystal Coat for improved light transmission, as well as a smooth and silent focusing system. This also makes it highly suited for video, especially documentary and travel shooting. Aperture selection is silent, and a near-silent AF focus means that focus breathing is all but eliminated.
It's also built tough. Nikon says that the barrel has been sealed at every moveable part to prevent the ingress of dust and water droplets, making the lens thoroughly weatherproofed. Its customisable control ring is set to manual focusing by default, but can also be used to control aperture settings or exposure compensation, depending on your preference.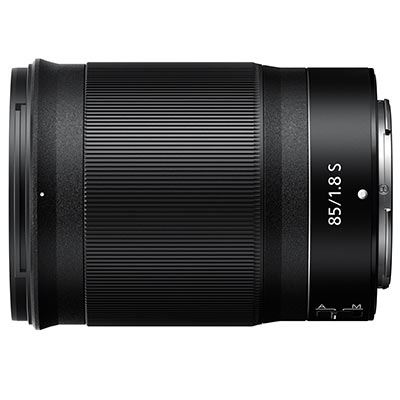 The control ring is nice and large
With a flattering perspective, edge-to-edge sharpness and silent, class-leading performance, this is definitely a lens that Nikon Z mirrorless users will want to add to their arsenal. The Z-mount lens line-up is really filling out with quality optics, and we're excited to see what the future holds!
Too long; didn't read
Who's it for? Nikon Z mirrorless uses who want a lens that's good for photographing people, or for shooting documentary video.
What does it compare to? Similar full-frame mirrorless lenses like the Sony FE 85mm F1.8 or Canon RF 85mm F1.2L USM. There's also Nikon's other S lenses like the 35mm and 50mm F1.8.
Why should you care? If you're a Nikon Z user, this lens should scratch a much-needed mid-telephoto itch.


Related articles