After being teased by Nikon a few weeks ago, we finally have the details of the brand's two new full-frame bodies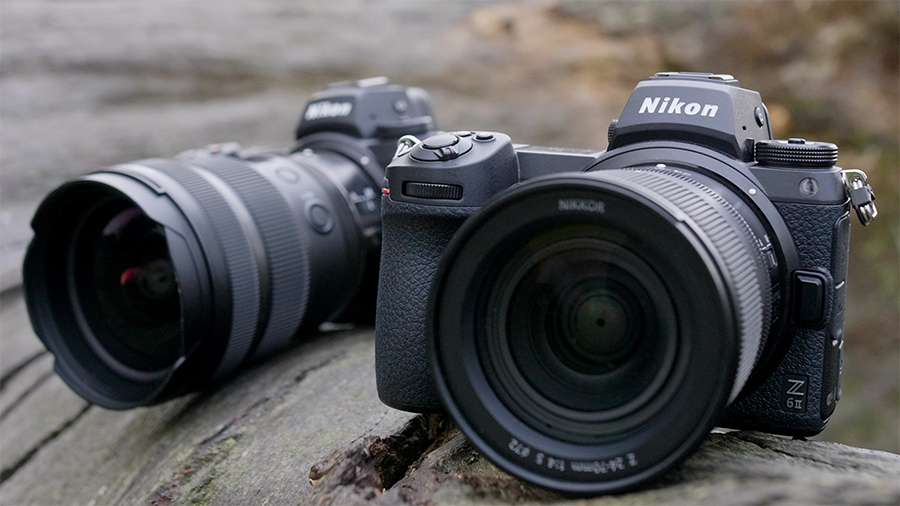 Nikon's original Z6 and Z7 were originally released, offering users the new, larger 'Z' mount. This meant new lenses, with greater optical quality and new features in camera. Now, Nikon are going to be offering even more with the new Z7 II and Z6 II.
Both new bodies contain full-frame sensors, use Nikon's Z-mount and have new Dual EXPEED 6 processors. These powerful new processing engines mean the new bodies have bigger buffers, can shoot at higher frame rates and have improved autofocus speeds and accuracy. Just like the previous models, the Z6 II and Z7 II offer IBIS with up to 5-stops of vibration reduction.
Nikon Z6 II and Z7 II | Video review
The new Z7 II is built around a 45.7MP full-frame CMOS sensor, which will be capable of producing high resolution stills images and stunning video. The ISO range is 64 – 25,600 and like its predecessor it handles difficult lighting situations well. Thanks to those dual processors, the Z7 II can shoot continuously up to 10fps in RAW with AF / AE; with the buffer capable of dealing with up to 50 RAW images and 200 Jpeg images.
The Z7 II has 493 AF points and can now offer users human and animal eye AF in stills and video. You can also focus down to -4EV in low-light mode.
The Z6 II is the lower resolution model of both of the new Nikon bodies with a 24.5MP full-frame CMOS sensor. The ISO range is slightly different than the Z7 II, with a range of 100 – 51,200. With a deeper buffer and quick operation thanks to the dual processors, the Z6 II can shoot up to 14fps RAW with AF / AE and you can shoot at that speed continuously for up to 124 RAW shots and up to 200 Jpegs.
The Z6 II has 273 AF points and just like the Z7 II offers human and animal eye AF and again low-light situations pose no issue for the Z6 II, with the body capable of autofocusing down to -6 EV when using an f/2 lens.
Both bodies weigh around 705g including a card and battery which is nice and light, and features almost exactly the same design as the original bodies. One of the only changes is that there is now a deeper grip, which is not only an ergonomic improvement, but is actually because a new dual-card slot. The new bodies can now take one SD card and one CFexpress / XQD card, which means anyone shooting professionally has the added assurance of a live backup on the day. Weather-sealing has been built into the Z6 II and Z7 II so you can shoot even in the toughest conditions. If you always end up with long shoot times, work in a studio, or don't like carrying lots of batteries, both new bodies can now be charged whilst shooting using a USB-C port.
The Z7 II can shoot 4K60P UHD (3840 x 2160) video straight out of the box, whereas the Z6 II will only be able to shoot 4K30P UHD until Nikon release a firmware update in February of 2021. Once installed this new update will give the Z6 II the capability to shoot 4K60P UHD.
Dropping to 1920x1080 means you can shoot at 120p / 100p, and you can even record audio.
Unfortunately, you can only shoot 8-bit video internally, however, if you're looking for more, you can output 10-bit video via the mini HDMI output.