The new OM-D E-M5 Mark III surges forward Olympus's already solid reputation for go everywhere, small mirrorless cameras
With a heritage based in street photography and film Olympus have made it their business to create small, travel-friendly cameras, that have a retro styling and are non-intrusive (apart from the E-M1X). The OM-D E-M5 Mark III is a powerhouse in a travel-ready body. Features including 5-axis IS, an improved video specification and a newly designed AF system make this camera one to watch as it enters the market.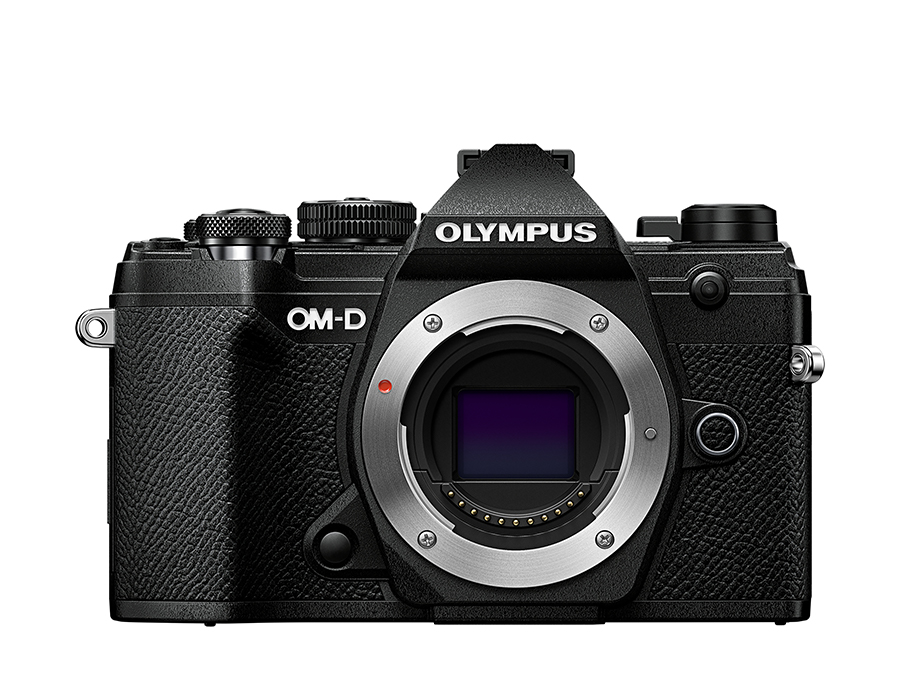 Internally the camera is built around a 20.4MP CMOS micro four thirds sensor, which has 5-axis image stabilisation. This now provides 5.5 stops of stabilisation just in the body and a whopping 6.5 stops when using Sync IS. The stabilisation unit has been newly designed to be small and lightweight, enhancing the E-M5's portability.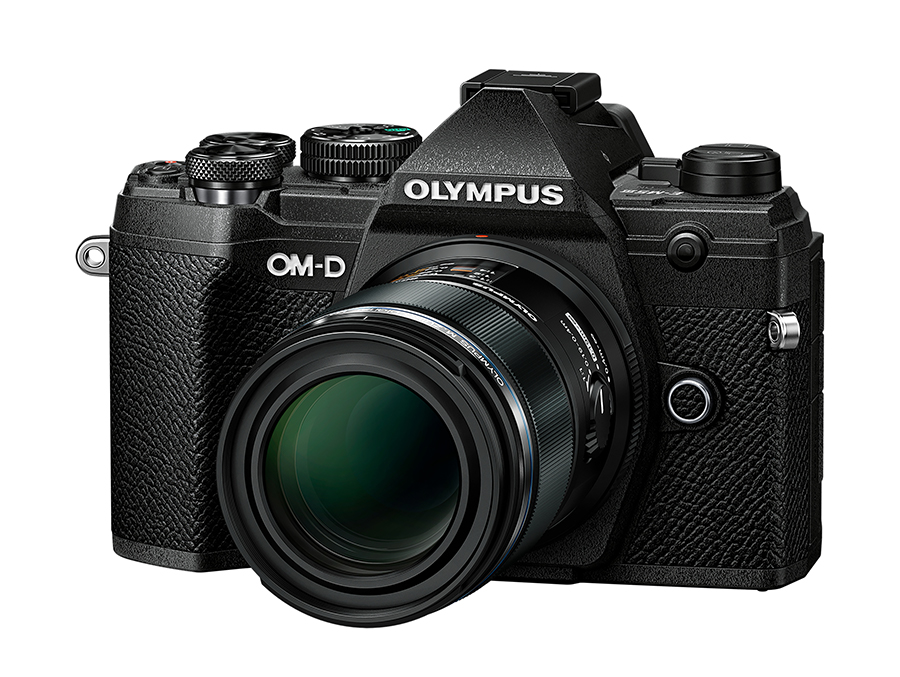 The autofocus system has been given a massive overhaul, with 121 phase detect and 121 contrast detect AF points, for faster and more precise focussing ability – even for moving subjects. Built to be customisable, the E-M5 Mark III's AF system allows you to adjust AF sensitivity, as well as select centre start, centre priority, and choose between six target options. These include single point, 5-point, 9-point, 25-point, 121-point and small. The new AF system's redesign also includes the ability to perform well in low light, making the Mark III an option even in difficult lighting conditions.
The E-M5 Mark III features Olympus's incredibly popular 'Pro Capture Mode' so that you can capture moments before you even press the shutter. This makes the camera the perfect tool for anybody working with difficult subjects such as wildlife or children. Users also have direct access to Bulb mode via the main mode dial. This includes Live Bulb / Live Time and Live composite. The Mark III also offers High-Resolution mode, which, when tripod mounted, can deliver a 50MP shot.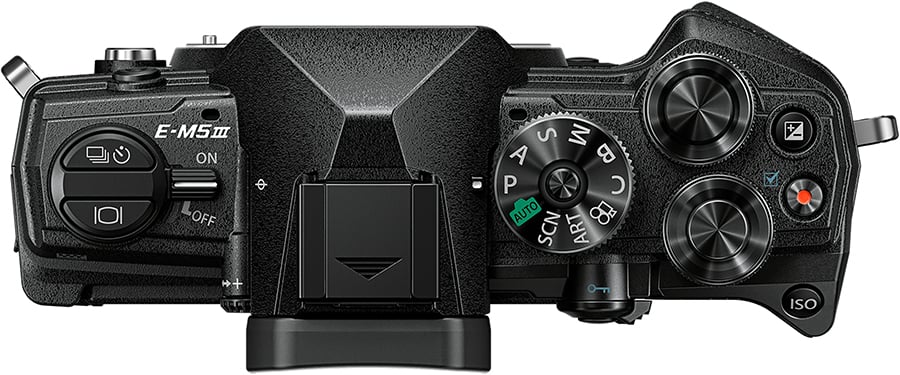 The body itself has a familiar yet improved design. Many manual adjustment dials and buttons create an intuitive and retro usability, whilst a larger thumb and front grip make the hold far more pleasing than in previous models. The fully articulated screen is a positive for stills and video shooters, whilst the OLED 2.36M dot electronic viewfinder provides vivid colours, even for users wearing glasses, due to the design of where the eye sits. Olympus's hardy weather-sealing along with its lightweight build (just 366g), makes the E-M5 Mark III the perfect travel companion. A single SD card slot supports up to UHS-II speeds and a new 'BLS-50' battery provides up to 310 still images and up to 110 minutes of movie. The E-M5 Mark III does support USB charging for anybody on the go who would like to use a power bank, and there is even a mic input for better sound during video.
The movie-making capabilities of the Mark III are significantly better than what can be found in its predecessor. The camera offers DCI 4K at 24p, UHD (4K) at 30p, 25p and 24p as well as full HD at 120p for slow motion capture (or shooting a film about a clone of yourself). It also has a 'flat' picture mode for those who want to grade their footage and improved AF performance during video use.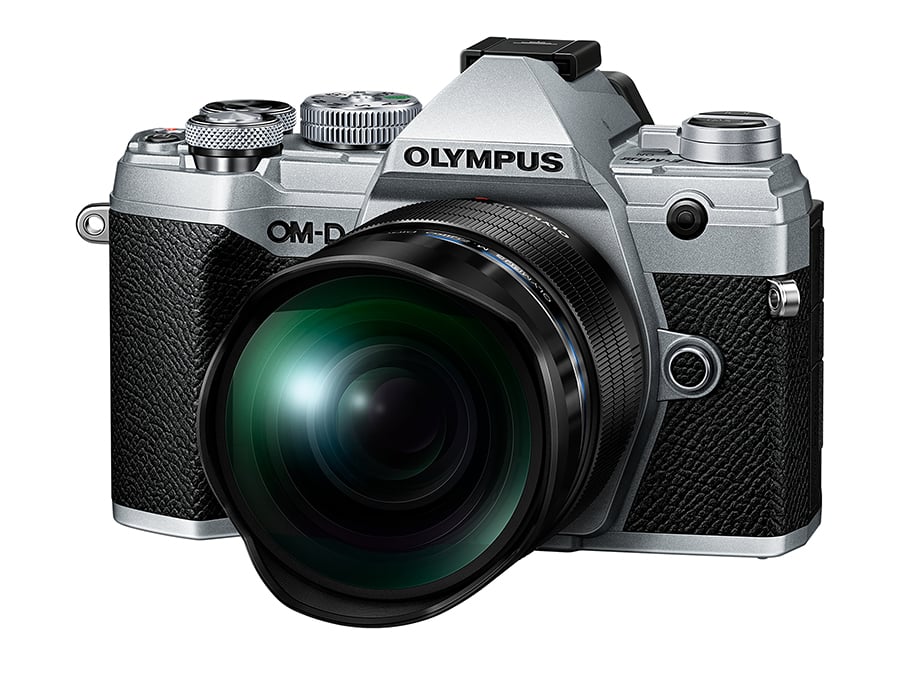 For anyone looking for a body that they can keep with them during all shooting scenarios, that can shoot both video and stills, as well as have a plethora of affordable lenses available immediately, the Olympus OM-D E-M5 Mark III, may just be the camera for you.
About the Author
Amy Moore is Wex Photo Video's Content Marketing Manager. She enjoys numerous types of photography, especially landscapes and meteorological photography. Check out her instagram here!
Related Articles