Olympus brings its entry-level OM-D line up to date with the E-M10 Mark IV, as well as the new M.Zuiko Digital ED 100-400mm F5.0-6.3 IS lens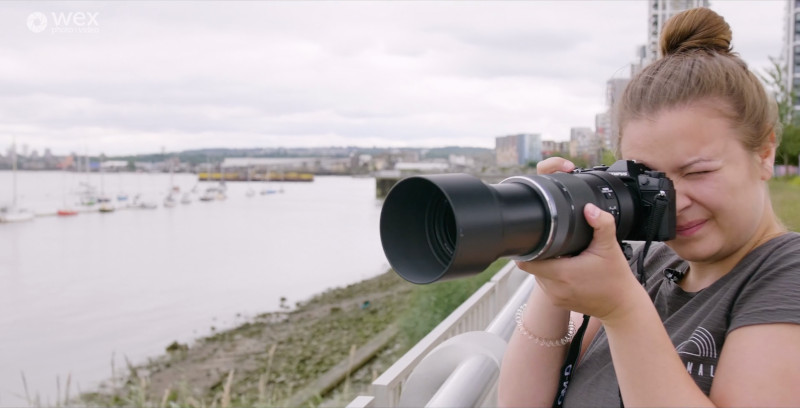 Amy testing out the new camera and lens
It's exciting times from Olympus towers this morning, with the debut of the new Olympus OM-D E-M10 Mark IV camera and the M.Zuiko Digital ED 100-400mm F5.0-6.3 IS lens.
The E-M10 Mark IV is the latest in Olympus's series of OM-D cameras that are pitched more towards beginner photographers and those who want to travel light – smaller and lighter than the E-M1 or E-M5 series, but still packed with exciting mirrorless technology.
The M.Zuiko lens, meanwhile, is a fast telephoto zoom for Micro Four Thirds that will no doubt pair well with the snappy burst modes, extensive stabilisation features and fast autofocus systems that have come to characterise Olympus cameras.
Let's take a closer look at each one…
The beautiful Olympus OM-D E-M10 Mark IV is styled out in the manner to which Olympus users have become accustomed, with a retro-cool build housing a solid, dependable camera.
On the inside, however, there are some interesting new features. The OM-D E-M10 Mark IV boasts a Four Thirds Live MOS sensor with 20.3MP of resolution – a 4MP bump over the previous E-M10 Mark III.
The E-M10 IV also comes sporting Olympus's renowned Image Stabilisation functionality, a sensor-shift system that gives up to 4.5 stops of effective compensation when paired with compatible Olympus lenses like the M.Zuiko Digital ED 14-42mm F3.5-5.6 EZ pancake lens.
It's capable of burst shooting at a maximum rate of 15fps – a considerable bump over the E-M10 Mark III – and it uses a contrast-detection autofocus system with 121 points spread across the frame.
In terms of monitoring, the Olympus OM-D E-M10 Mark IV provides the option of both an electronic viewfinder and a flip-down LCD screen. The EVF has a resolution of 2,360,000 dots and an approximately 100% field of view; the LCD, meanwhile, boasts 1,037,000 dots of resolution and can tilt up by 80° or down by the full 180°, making it great for selfies and vlogging.
On the subject of video, the Olympus OM-D E-M10 Mark IV can capture 4K video at up to 30p and Full HD at up to 60p, with a 120p version also available for shooting super-slow motion.
For shooters looking for something a little more creative, the E-M10 IV also offers a number of creative Art Filters, including a new Instant Film look for giving images a lo-fi, retro feel. And in good news for avid social media snappers, the camera can connect to the OI.Share app via Bluetooth or Wi-Fi, with an always-on low-energy connection that makes it easy to get your snaps onto social media just seconds after capture. Automatic transfer is also possible, giving you instant backup, which is useful in case of card failure.
Weighing in at a slender 383g with battery and memory card, the Olympus OM-D E-M10 Mark IV is definitely an exciting take-everywhere mirrorless camera. We're excited to get closer and learn more about it!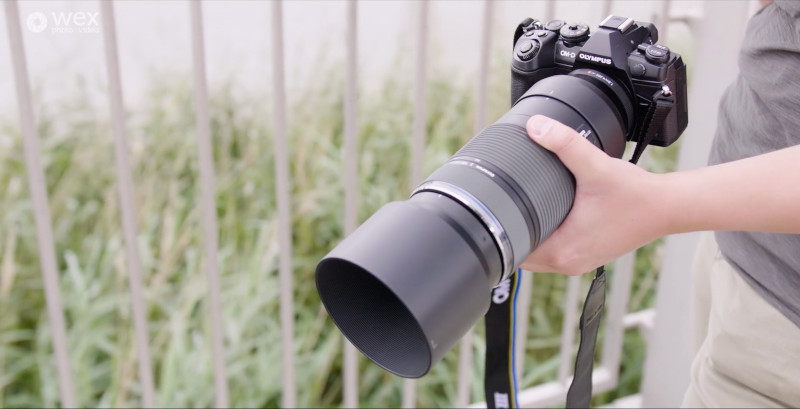 Also announced today is the Olympus M.Zuiko Digital ED 100-400mm F5.0-6.3 IS lens, a telephoto zoom lens that should prove a hit with wildlife and sports photographers in the Micro Four Thirds system, as well as anyone else who likes the sound of a sophisticated, lightweight telephoto zoom.
On a Micro Four Thirds system, this lens provides an equivalent focal range of 200-800mm. With a close focusing distance of 1.3m, the lens is as comfortable up close as it is at distance, and the maximum aperture of f/5.0 combines well with the nine-bladed circular aperture to allow for the creation of images with striking depth of field and beautiful bokeh.
Internally, the lens is constructed of 21 elements in 15 groups. This assembly includes, among others, high retractive elements and extra-low dispersion elements, all of which goes to ensure top-notch image quality. The lens also sports an Image Stabiliser which provides up to three EV steps of compensation.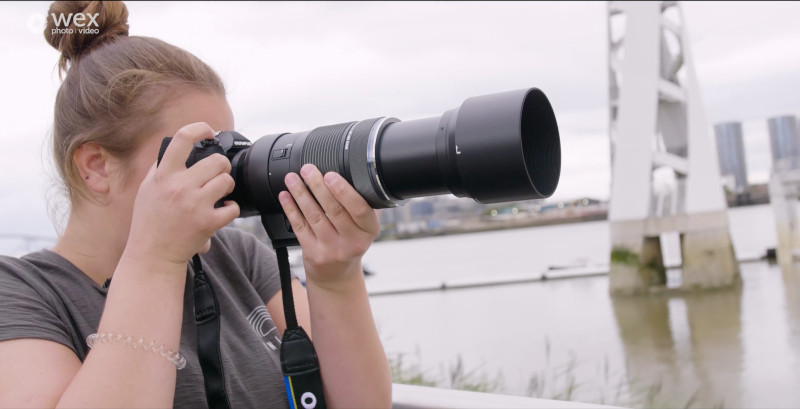 Weighing in at 1,120g, the lens is an ideal pick for wildlife photographers or anyone who plans to be working a lot in the outdoors – it's also dust-proof, splash-proof and freeze-proof.
Find out more about the M.Zuiko Digital ED 100-400mm F5.0-6.3 IS lens
About the Author
Jon Stapley is a professional journalist with a wealth of experience on a number of photography titles including Amateur Photographer, Digital Camera World and What Digital Camera. See more of his writing on Jon's author page.
Related articles