The latest Micro Four Thirds camera to grace Olympus' OM-D series features class-leading image stabilisation and an integrated vertical grip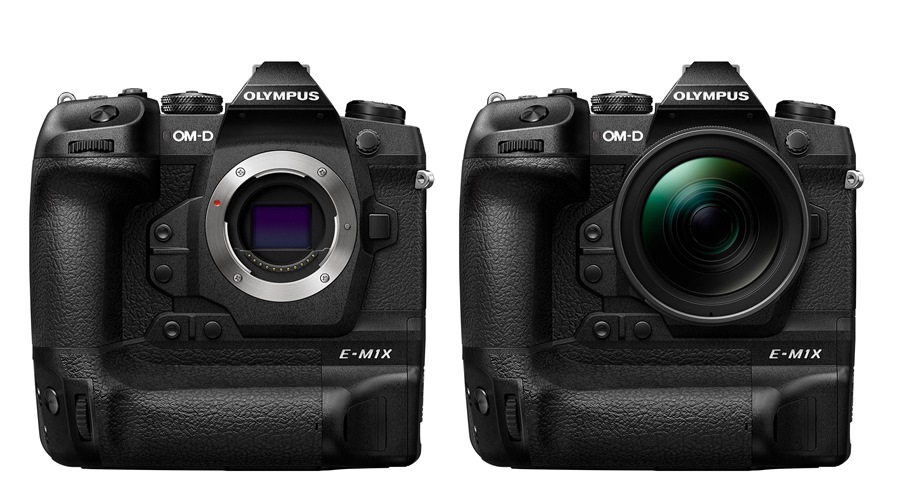 Olympus has offered a change of pace from last year's plethora of full-frame mirrorless releases, with the announcement of the E-M1X Micro Four Thirds camera. This latest addition to the Japan-based manufacturer's OM-D series targets professional wildlife and sports photographers, thanks to its class-leading image stabilisation, improved autofocus system and new Live ND feature.
Housed within the camera's dust, splash and freezeproof body is a 20.4MP Live MOS sensor and two TruePic VIII high-speed image processors. It also boasts an integrated grip, which allows for comfortable vertical and horizontal operation, with space for two BLH-1 batteries.
World-leading image stabilisation
Although there's plenty to shout about, the E-M1X's defining feature is its image stabilisation. Olympus claims the camera achieved a jaw-dropping 7.5 EV steps of compensation (approximately) when paired with an M.ZUIKO IS PRO lens. This is all thanks to a fancy new gyro sensor, which enables the device's 5-axis sync image stabilisation to provide what we're told is currently the best in-camera image stabilisation performance in the world.
When we took the E-M1X to the Forest of Dean and the Brecon Beacons, the image stabilisation proved incredibly effective for shooting both stills and video. We were able to shoot crisp images and smooth footage in situations that would otherwise require a tripod or gimbal. That said, if you're shooting video and are anticipating more movement than even this incredible feature can cope with, we'd suggest turning the image stabilisation down a tad to prevent any unnatural-looking jumps. In fact, the image stabilisation is so effective, the new Handheld High Res Shot mode offers the ability to shoot down to 1/60 sec without a tripod!
So, the E-M1X might make you think twice about attaching a tripod to your kitbag and that's not the only accessory you might find yourself doing without. The body also debuts a new Live ND function, which digitally replicates the use of an ND filter of up to five shutter speed steps. Pair both of the aforementioned features with the Micro Four Thirds system's compact lenses and the E-M1X really is intent on freeing up space in your kitbag.
Integrated vertical grip
While on the subject of kitbags, you'll spend less time fishing around for spare batteries too, thanks to the camera's integrated vertical grip. This in-built accessory allows the camera to house two BLH-1 batteries (the same batteries used in the E-M1 Mark II), and you can expect to shoot up to 2,580 images before recharging – depending on the intensity of the functions used. The grip provides additional functionality thanks to its ergonomic controls, meaning the E-M1X can be operated horizontally or vertically – for landscape and portrait images – with ease.
Durable, weatherproof body
If class-leading image stabilisation isn't enough, the E-M1X also claims the best dust, splash and freezeproof body. This is bolstered by Olympus' statement that the camera is "the only model fully IPX1 weather resistance tested on the market". This is particularly useful if you're likely to be shooting in adverse weather conditions and we're told the camera is still deemed weatherproof, even if you're forced to connect external accessories such as headphones and mics in the heat of the moment.
You'll find further confidence in the camera's durability thanks to its new shutter, which has been tested to a very respectable 400,000 actuations. That's a lot of shots, especially if you're likely to favour the electronic shutter… If you're not one for regularly cleaning your sensor (who is?), the E-M1X's new Supersonic Wave Filter might encourage you to push your luck even further. This clever component vibrates 30,000 times per second and is designed to keep your sensor cleaner for longer.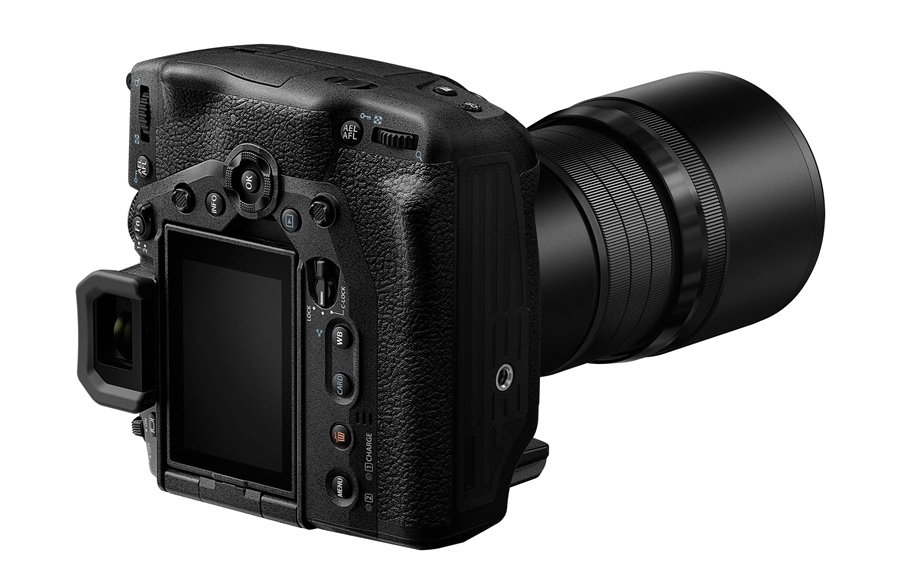 Improved autofocus
Like the E-M1 Mark II, the E-M1X features on-chip phase detection AF via 121 points in an all-cross layout. However, the latter's autofocus system has been overhauled and its performance improved. The result is an autofocus system that's able to track unpredictable movements and changes in speed. The physical presence of a new joystick should also provide a more intuitive control method when selecting AF points.
Resolution and video
Beneath the E-M1X's robust exterior, you'll find a 20.4MP Live MOS sensor and two TruePic VIII image processors. However, the camera is able to up the ante thanks to Tripod High Res Shot and Handheld High Res Shot. These modes are able to produce crisp stills, with resolutions equalling 80MP and 50MP respectively.
During our field test the MyMenu system proved particularly intuitive, as settings can be assigned to tabs by simply holding down the record button. Another addition that will no doubt prove popular is the presence of two UHS II SD card slots.
The E-M1X's Cinema 4K movie format records cinema 4K (4096 x 2160) video at 24fps and also 4K UHD at up to 30fps. The camera also supports full HD 120fps for smooth slow-motion footage and can record in Olympus' log profile (OM-Log400) to capture the most dynamic range.
For articles on future Olympus releases, stay up to date via our YouTube channel, Facebook, Twitter and of course, the Wex Blog.
Related articles