Olympus has added an enthusiast superzoom camera to its line of compacts, the Olympus Stylus 1. Read on to find out all about the new camera in our hands-on preview.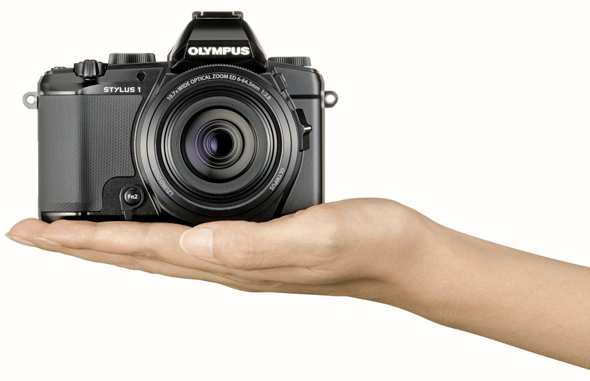 The Olympus Stylus 1 is one of a number of enthusiast compacts to offer a 12MP back-illuminated 1/1.7in CMOS sensor, although the company has made it arguably more appealing by partnering this with a new 28-300mm f/2.8 lens (echoing the recent Sony RX10's 28-200mm f/2.8 optic). The lens has also been equipped with an image-stabilisation system which Olympus claims virtually eliminates camera shake and blur.
Driving the camera is Olympus's TruePic VI image processing engine, which also features in the Olympus OM-D E-M5 Compact System Camera. And, as with other recent Olympus releases, the camera features Wi-Fi for cable-free image transmission and remote control via smartphones and tablets.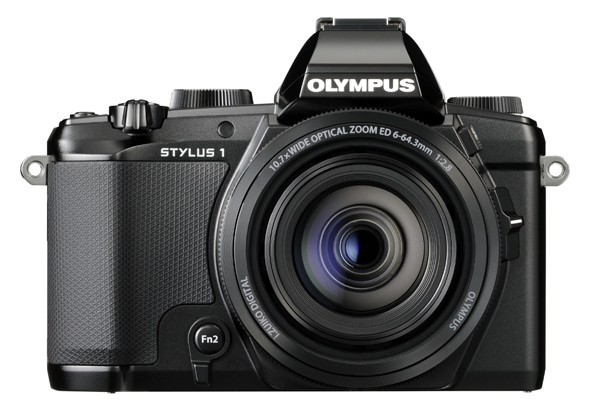 Styled very much like the company's OM-D models, the Stylus 1 mirrors its elder OM-D EM-5 cousin by offering the same 1.44m-dot electronic viewfinder and a 3in, 1.04m-dot LCD. The electronic viewfinder has a proximity sensor for alternating between the two displays, while the rear display offers Touch AF and Touch AF shutter functionality, and can be pulled out and tilted upwards.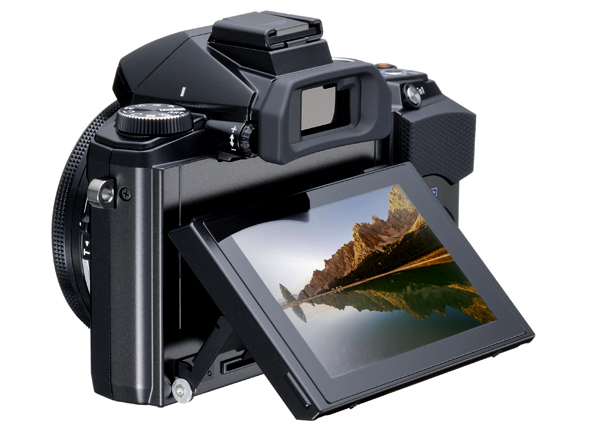 Full HD (1920 x 1080) video recording is also possible, as is high-speed video capture at 120fps and 240fps (at reduced resolutions) for the purpose of slow-motion playback. The camera also has a hotshoe for compatibility with external accessories such as flashguns, although a small built-in flash is also provided.
Hands-on preview
We got our hands on a pre-production sample of the Stylus 1 ahead of its launch. Being a pre-production camera it's not possible to draw any definitive conclusions regarding its performance, although it's possible to get a basic idea of what it looks set to deliver.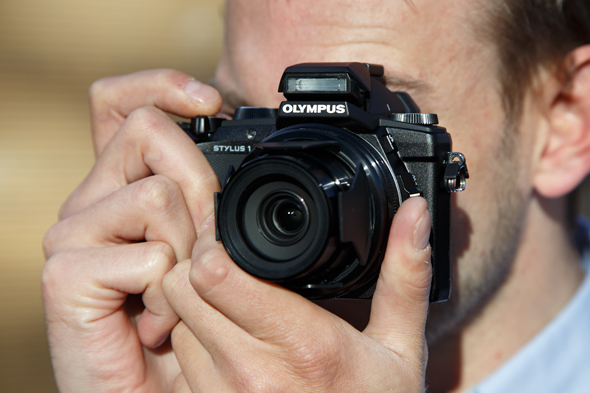 Olympus has only had a brief stab at the enthusiast compact market to date, first with its XZ1 before following this up with its successor, the XZ2, and then quickly adding the more pocketable XZ10. While all three models have more than enough to recommend them, in such an increasingly competitive market they risk getting lost among the more established lines from the likes of Canon and Panasonic.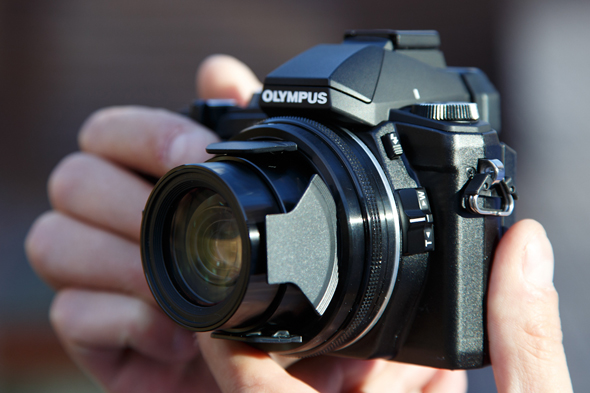 It's refreshing, then, to find the new Stylus 1 differentiates itself by combining a large sensor with a powerful optic. While this isn't the first camera to do so, having a particularly broad focal range equivalent to 28-300mm means it has far fewer direct rivals. Its two main rivals are arguably the Nikon Coolpix P7800 and Sony Cyber-shot RX10, and although the latter offers a larger sensor, neither can top the Stylus 1's maximum focal length of 300mm.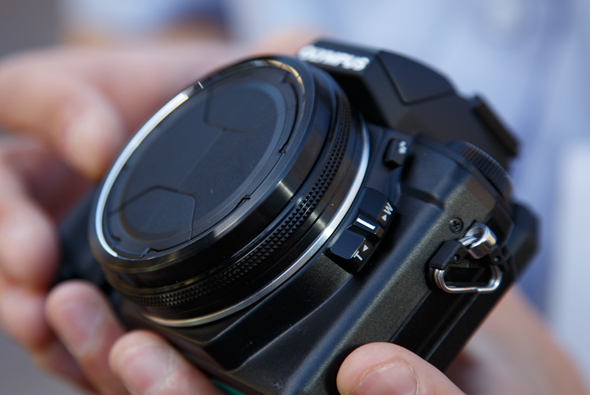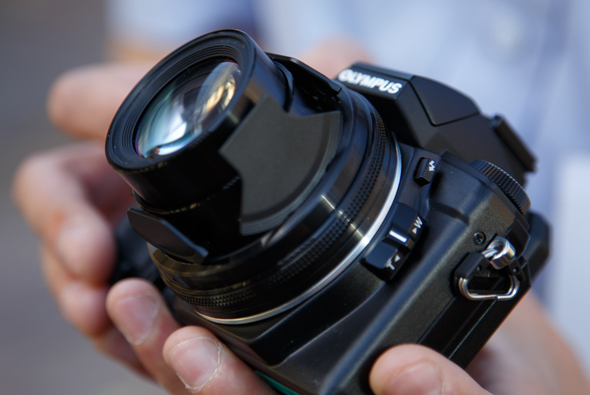 Olympus has clearly paid a lot of attention the optic, going as far as fronting it with a clever lens cap: it simply folds into itself as the camera is powered down which means you don't need to worry about taking it off and potentially losing it. You can, however, take it off if you wish.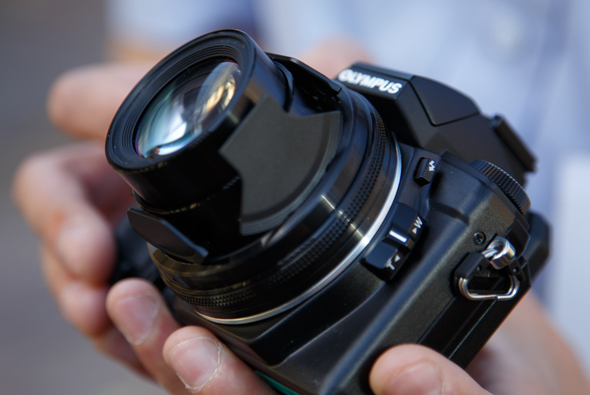 Around the side of the lens there's a control for regulating the zoom; this moves the lens relatively steadily through its focal range, which is handy for precision. Similar controls which move the lens speedily can be useful when trying to get from one extreme of the focal length to the other, but they can be frustrating when trying to frame up an image accurately.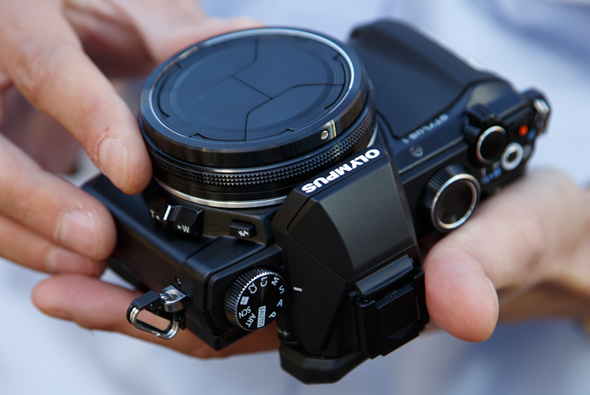 There's also a hybrid control ring around the lens, which can be used in "analog" or "digital" modes. In the former it's possible to use it to regulate aperture and shutter speed among other things, while in the digital mode it can be used to either zoom or manually focus the lens, depending on your preferences.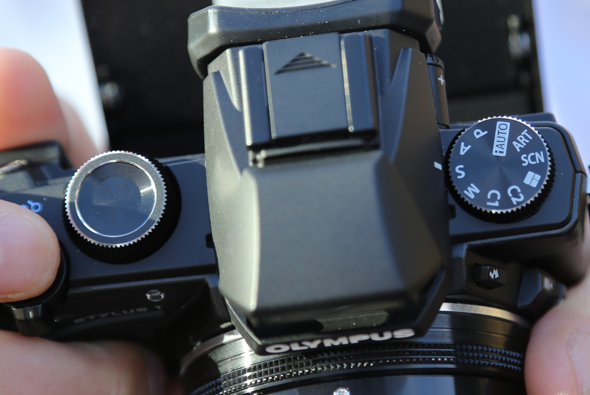 The camera's top plate has two dials, one being a standard mode dial which accesses the camera's 11 Art Filters and Photo Story options in addition to the more conventional PASM and iAuto controls, and a further command dial on the other side. Both dials move easily when turned, with the responsiveness of the latter being particular helpful when trying to change a setting such as exposure compensation in a hurry.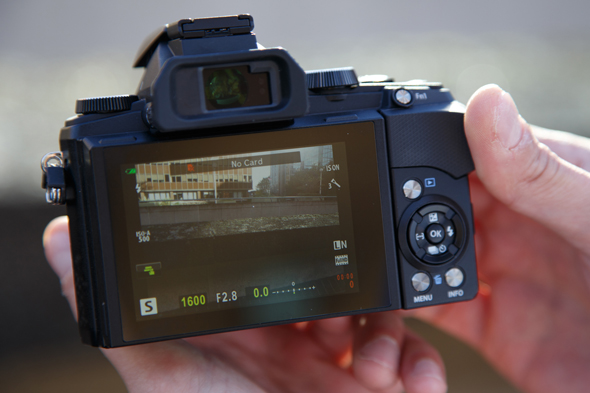 It's great to see the same 1.44m-dot electronic viewfinder that features in the OM-D E-M5 here. Its sensor is sensitive enough to quickly prompt it into action as the user's face approaches, and the only lagging we found when moving the camera around the scene was in darker conditions (where all such cameras struggle).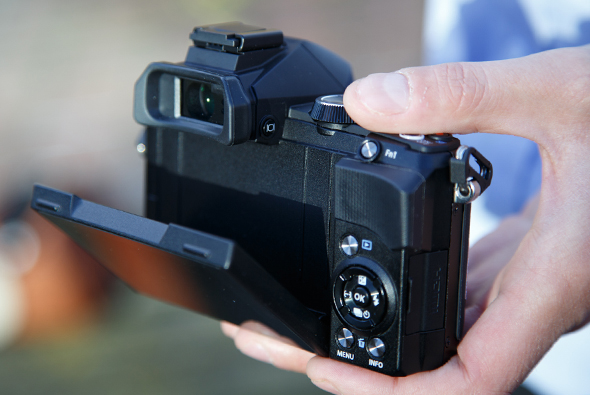 The LCD screen also proves to be responsive to the touch, quickly focusing on the subject and releasing the shutter. In good light this happens very quickly, much like on the OM-D E-M5.
Overall we're impressed with what Olympus has brought together for the Stylus 1. Those after a significant focal range, who have perhaps been put off by the smaller sensors inside other superzoom-style cameras, should be pleased with the sensor/lens combination here, particularly if they find the OM-D-like styling appealing. The camera is also one of only a few such models to offer a decent, high-resolution viewfinder, while the constant f/2.8 aperture should help to produce sharper images at the telephoto end, where other cameras may be more reliant on their image stabilisation systems.
Related links