Matt Higgs reports from The Photography Show 2017, where he spent four days viewing the exciting products, technologies and talks on show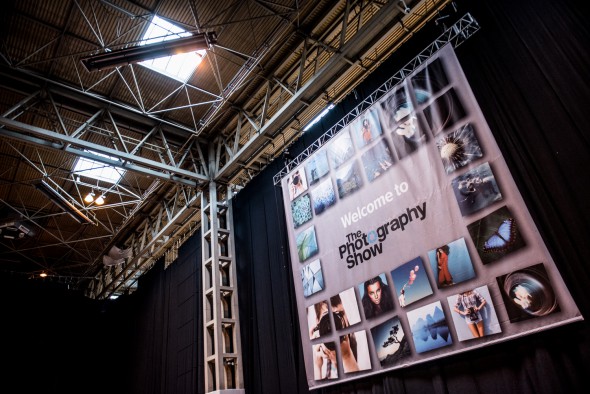 For four days at Birmingham's NEC, the photographic world's movers and shakers came together to display the best of the industry's new technology and share their love for imaging.
With tens of thousands of enthusiasts and pros passing through its doors, The Photography Show 2017 was an unprecedented success. Here are our highlights from this year's event…
1. Hundreds of fantastic speakers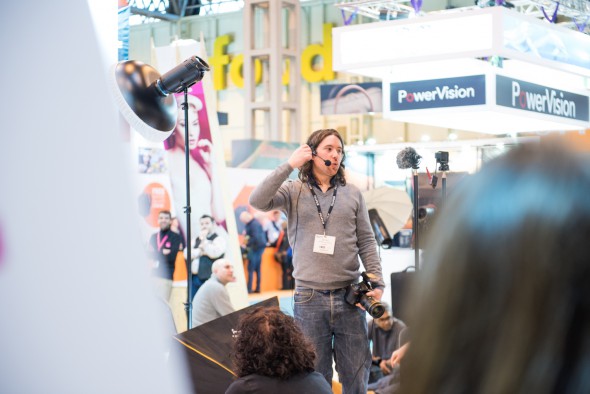 Portrait photographer Jake Hicks giving a talk at the show
Giving talks on seemingly every topic under the sun, many of the finest working photographers on the planet were present to share their tips and advice for success. Headline names included Sebastião Salgado, Albert Watson, Frans Lanting and Jill Furmanovsky, and many of Wex Photographic's own contributors were also drawing in the crowds, with Hannah Couzens, Jake Hicks, Luke Massey and Tom Mason all packing out their own talks.
2. Sigma's display of stunning new Art-series optics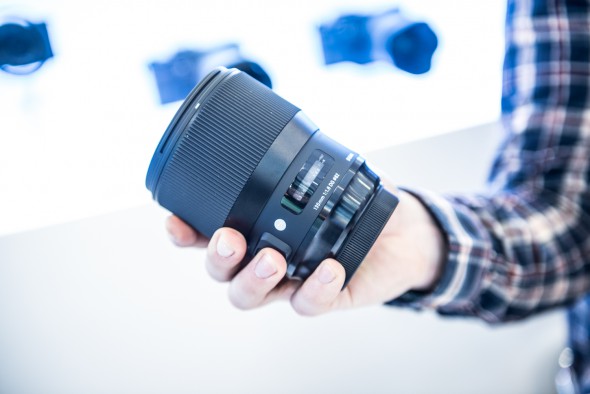 Sigma's 135mm Art lens
Sigma looks set to take 2017 by storm as the show's attendees fought to try out three new Art-series lenses all being released later in the year. For astrophotographers, the 14mm f/1.8 was the must-see, which according to one particularly gushing tester was everything he had been dreaming of.
The sample on display of the 24-70mm f/2.8 DG OS HSM, meanwhile, confirmed that it has been perfectly aimed to go toe-to-toe with the best of first-party standard zooms, while it was perhaps the astonishingly sharp 135mm f/1.8 DG HSM that we were most begrudged to hand back after quickly putting it through its paces.
3. Fuji's game-changing GFX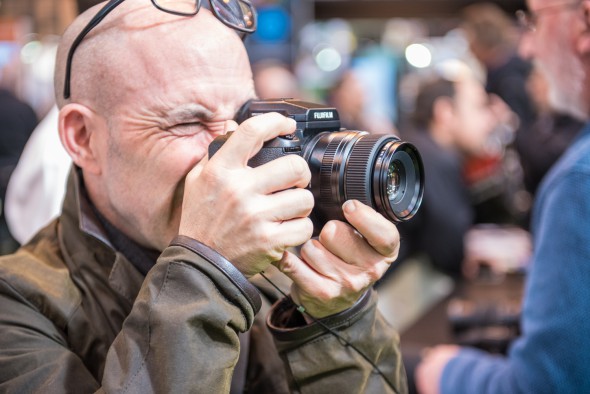 Hands-on with the GFX 50S
Since its initial announcement at last year's Photokina in Cologne, there's been one new camera that's been more hotly discussed and debated than anything else: the Fuji GFX. The Photography Show offered many enthusiasts their first opportunity to get hands-on with this mirrorless medium format device, and thousands waited patiently across the four days for their chance to do just that. Producing simply astounding image quality from a DSLR-size body, it's already made a strong claim for being the product of the year.
4. More drones and video gear than ever before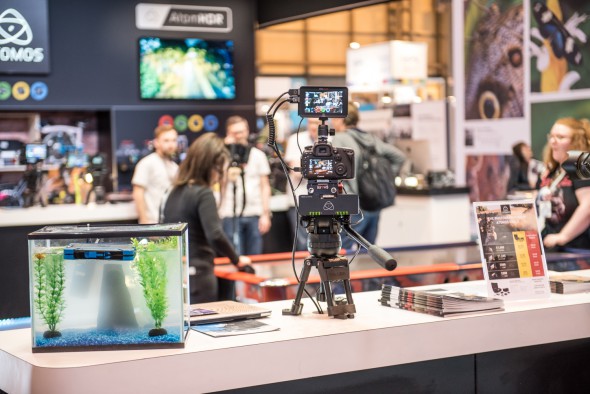 The view of the Atomos stand
As freelance photographers are increasingly being expected to offer total visual packages by clients, it's perhaps no surprise that there were more stands focused on video products and drones than ever before at this year's Photography Show.
Atomos in particular were caused a buzz with their range of 4K-capable recorders. We were lucky enough to be treated to a preview of Atomos's brand new Ninja Inferno with its 4K 60P recording and AtomHDR exposure tool for LOG cameras, a perfect match for anyone shooting with Panasonic's GH5.
5. Vanguard's updated Alta range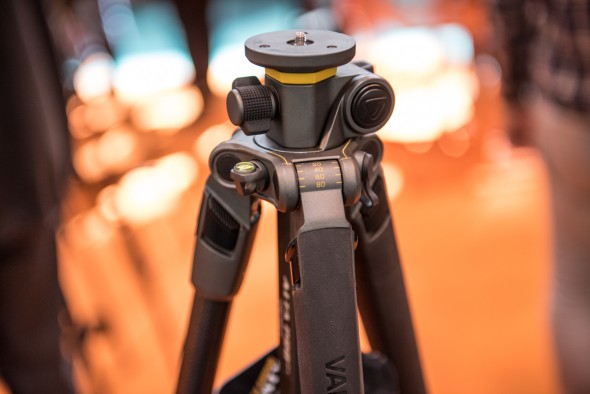 For those at the show with an eye on picking up a new bag or tripod, Vanguard's updated range of Alta products quickly became a must-buy.
Touting superior styling matched perfectly with impressive specifications and build, the new Alta Pro 2+ tripods in particular seemed to tick an awful lot of enthusiast's boxes.
6. New ProGlass line of LEE filters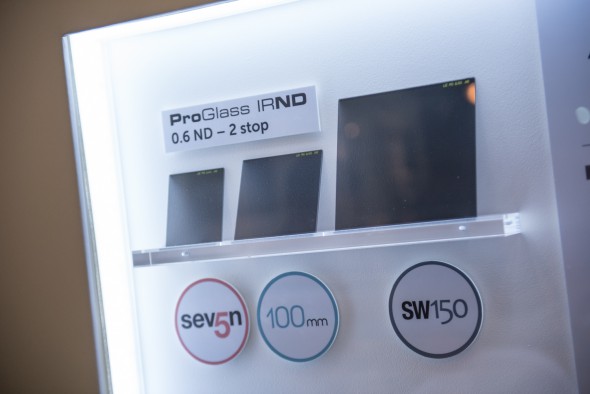 Lee Filters used the Photography Show to announce its premium ProGlass range, aimed at those who demand the ultimate in performance from their equipment.
Guaranteed to be colour-neutral and extremely accurate in their strength, these new filters promise crisp, vibrant and punchy colours as well as pleasingly deep blacks.
Available for the brand's 100mm, SW150 and Seven 5 systems, there will be 0.6 ND (2 stop), 0.9 ND (3 stop), 1.2 ND (4 stop), 1.8 ND (6 stop), 3.0 ND (10 stop) and 4.5 ND (15 stop) variants of these new ProGlass filters. Prices and launch dates are still TBA.
7. Billingham's Hadley One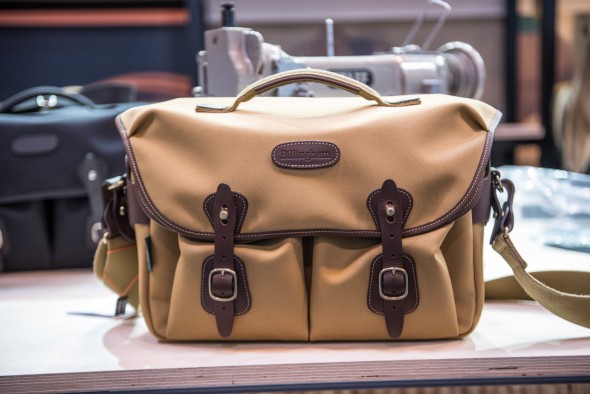 The latest addition to Billingham's popular Hadley range, the One is purpose-built for both photography and everyday life, and certainly seemed to tempt a lot of passers-by at the show who were stopping in their droves to check it out.
This camera bag features a built-in padded sleave for a laptop or tablet, a removable insert for a DSLR or CSC and lots of room to spare for papers, diaries, etc. Billingham has even given this bag a detachable shoulder sling and a special loop so that it can be attached to a luggage trolley when required.
8. The lo-fi revival continues!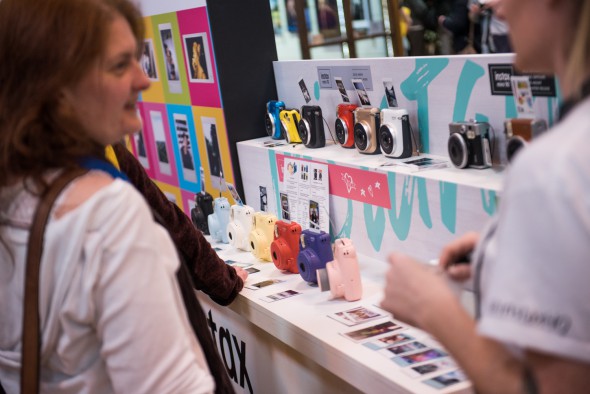 A selection of Fuji Instax cameras
Across The Photography Show there were numerous stands displaying products aimed at those with an interest in instant, film and analogue-style photography.
While for many older visitors the appeal of this resurgence –led by the likes of Fuji with their Instax range, Lomography and Lensbaby – may be rooted in nostalgia, there's also an ever-increasing fanbase for it among younger photographers who first started shooting in the digital age.
The chance to test and take home prints from many of these devices kept these stands busy throughout all four days.
9. Manfrotto displays Windsor range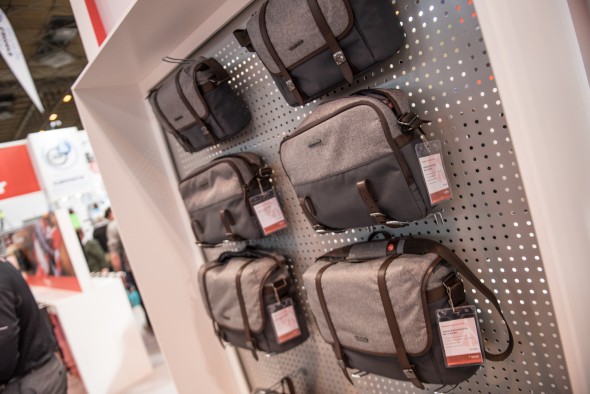 Another company at the Photography show that embraced a premium vintage aesthetic in their products was Manfrotto, with their "Windsor" collection of camera bags.
Comprising a backpack, two messengers and one reporter bag, this range incorporates premium leather trims and tartan linings in its British-inspired design. Incorporating Manfrotto's Protection system to help absorb shock and protect any gear that's placed inside them, these bags are a fabulous blend of both style and substance.
10. Canon reveals merchandise range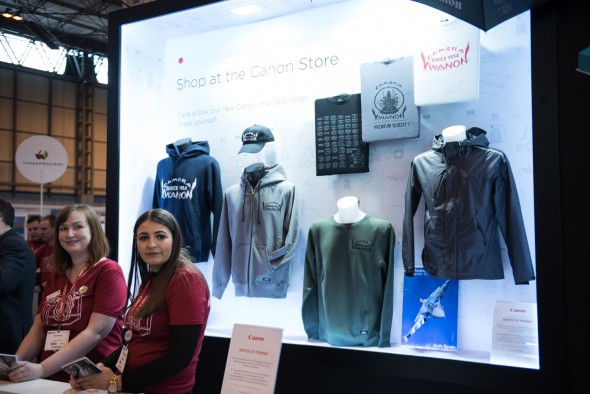 Alongside tempting their shooters with the likes of the fantastic 5D Mark IV and 1DX Mark II, Canon UK celebrated 30 years of their massively popular EOS line with a merchandise stand dedicated to it.
T-shirts, baseball caps and even baby's bibs were all available with designs based on the brand's original 1934 "Kwanon" logo, and cameras from the EOS archive.
About the Author
Matt Higgs has worked for Practical Photography and Digital Photo magazines, and his live music images have been featured in numerous respected music publications including Rock Sound, Guitarist, Guitar Techniques and Akustik Gitarre. www.matthiggsphotography.co.uk.
Related articles