Panasonic kicks off the major Photokina announcements with a trio of 4K-capable cameras
Panasonic Lumix DMC-G80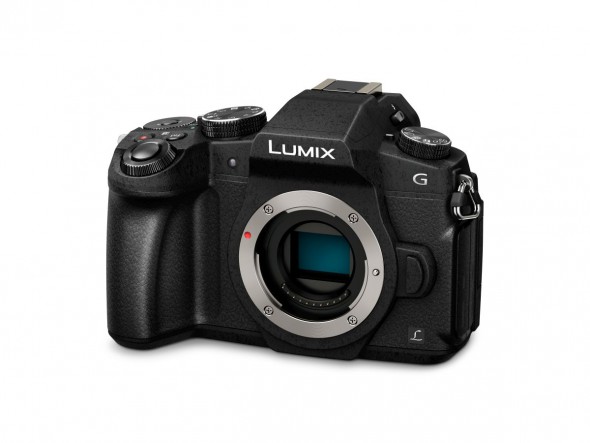 First up is the latest in Panasonic's G-range of CSCs, the Panasonic Lumix DMC-G80. A rugged, high-performance camera, the G80 is splashproof and dustproof, allowing it to excel in outdoor situations.
Panasonic has updated its image stabilisation system for the camera, and says the new 5-axis Dual I.S. MK II enables an Optical Image Stabiliser and Body Image Stabiliser to work in tandem to suppress blur and produce crisp, clean images. Panasonic claims this will allow users to shoot at shutter speeds up to 5-stops slower than usual, expanding low-light options when shooting handheld.
In addition to the OIS system, the G80 also uses an electromagnetic drive in its shutter unit to dramatically reduce vibration from movement of the shutter diaphragm. This combines with the new solid magnesium front panel to reduce vibration by about 90% compared to the G7, according to Panasonic.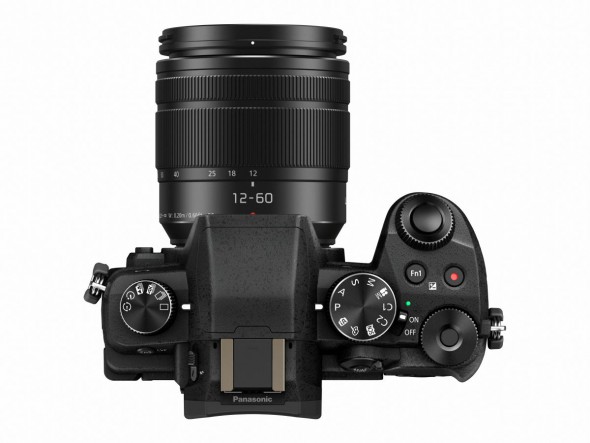 The G80 uses a 16MP Digital Live MOS sensor and new Venus Engine, allowing it to create punchy and colourful images in all conditions. Panasonic has removed the Low Pass Filter from the sensor, and says this will improve resolution by 10% compared to the G7. The G80 can shoot at a maximum ISO of 25,600, and uses Panasonic's Depth From Defocus technology to reduce the acquisition time of its contrast-detect autofocus.
There are also a number of other handy AF modes to make use of. Panasonic's Post-Focus function is a nifty addition, which allows the user to select a specific focal point after shooting, ensuring that the precise right spot has been hit. The G80 also packs in a Focus Stacking mode – allowing users to take multiple images with different aperture values and combine them into one – and Low Light AF mode, which is useful in conditions as dim as -4EV. Astrophotographers can also make use of Starlight AF, made for night sky compositions.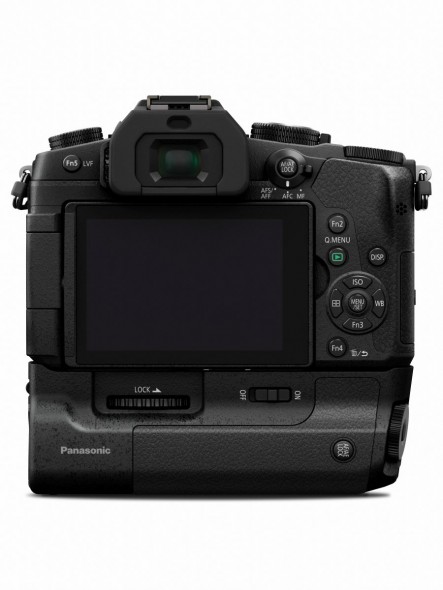 As has become the standard for Panasonic's Lumix cameras, the G80 shoots 4K video at 25p or 24p, as well as Full HD video at 50p. Panasonic's 4K photo modes are present and correct, allowing users to pull 8MP stills from 4K footage in order to capture precisely the right moment. As we've seen on Panasonic cameras before, the G80 has 4K Burst Shooting, 4K Burst (Start/Stop) and 4K Pre-burst.
Panasonic Lumix LX15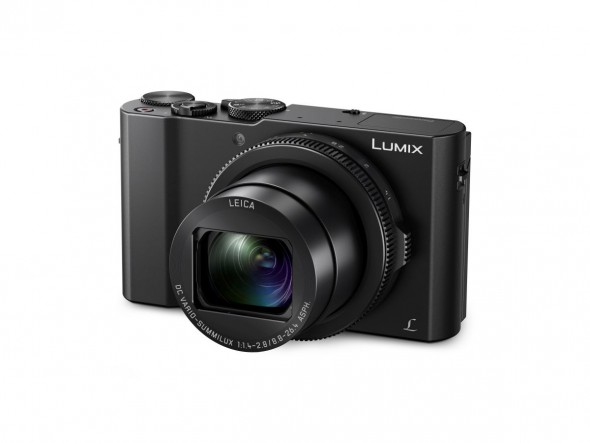 Panasonic announces a new compact, the Lumix LX15, describing it as "the ultimate compact camera for creative photographers."
The LX15 pairs a 20.1MP 1-inch MOS sensor with an f/1.4-2.8 Leica DC Vario Summilux 3x optical zoom lens, which covers a focal range of 24-72mm in 35mm equivalent terms.
Panasonic has majorly extolled the virtues of the sensor, which is says will record images in stunning detail. It "contributes to a reduction in noise and improved S/N ratio", meaning it'll record images that are relatively free from noise even at ISO 12,800. There's also a newly added Random Filter, which "granulates chromatic noise" to blend it into the image naturally.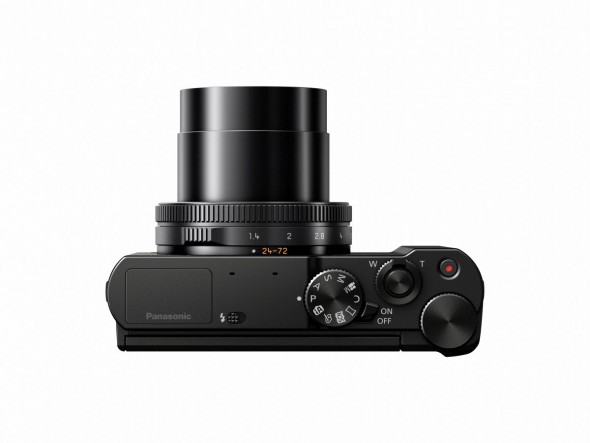 The LX15 also features fast and high-precision AF, with Depth From Defocus technology employed to shorten its acquisition time – DFD calculates distance to a subject by evaluating two images with different sharpness levels at 240fps. Its speed of focus is matched by its burst shooting capability, able to hit a maximum burst rate of 10fps.
Once again 4K video and 4K photo modes are included. The LX15 also enables Live Cropping in video recording for stable panning and zooming, and the digital operation of its zoom lens smooths out these actions still further.
The 5-Axis Hybrid OIS keeps images and videos stable. The LX15 can also shoot video at 120fps for super slow motion.
Elsewhere, there's lots of overlap with the G80, including Post Focus and Focus Stacking. Panasonic says the LX15 should be ideally suited for macro work, able to focus at a minimum working distance of 3cm.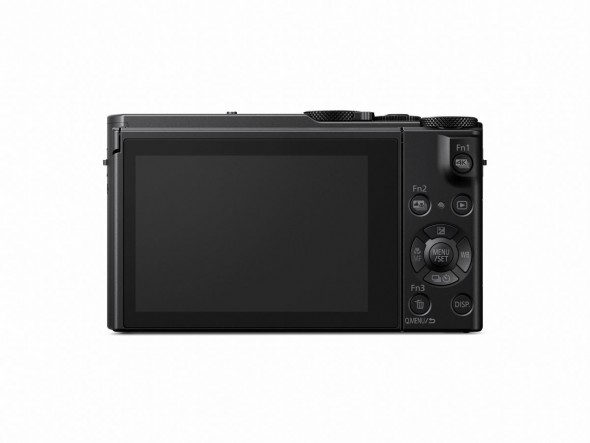 It can also shoot and process RAW files in camera, and incorporates Panasonic's Creative Control filters that allow users to give their images a stylised look.
Panasonic Lumix FZ2000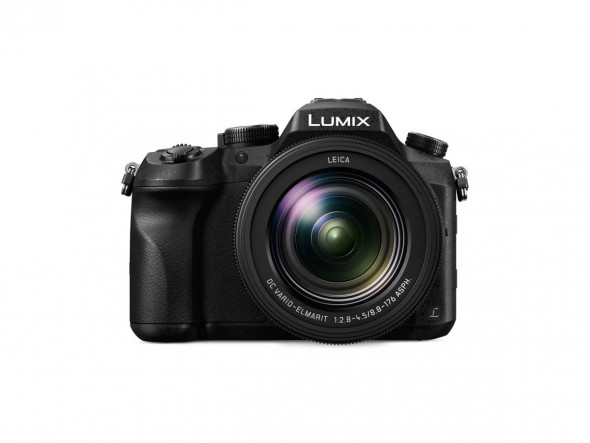 Rounding off the announcement trio comes the Panasonic Lumix DMC FZ2000, which incorporates a 20x optical zoom lens and a 1.0-inch MOS sensor and is capable of unlimited 4K video recording in MOV/MP4.
Its Leica DC Vario-Elmart lens is a new model designed to be a photo and video hybrid. It covers a focal range of 24-480mm in 35mm equivalent terms, carries a maximum aperture range of f/2.8-4.5 and comprises 16 elements in 11 groups. Panasonic promises high optical performance with minimal flare and ghosting.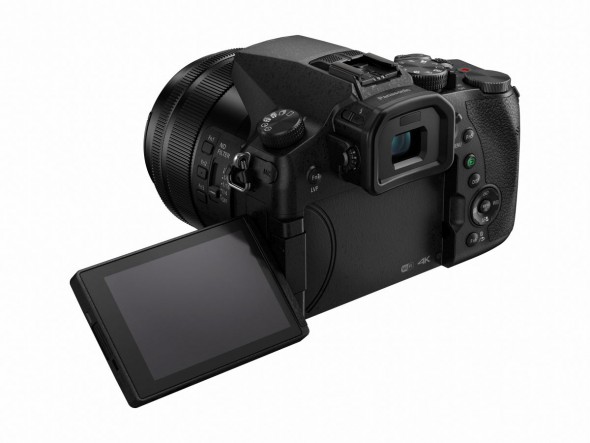 The lens also incorporates a "guide-pole" mechanism which would typically be found in professional video cameras. This ensures that zooming is ultra-stable and dramatically suppresses image blurring to the tune of an 80% reduction compared to the camera's predecessor, the FZ1000.
Its nine-aperture diaphragm also allows for soft bokeh and smooth defocusing action. A galvanometer – another feature borrowed from pro video cameras – allows the camera to smoothly handle sudden changes of brightness.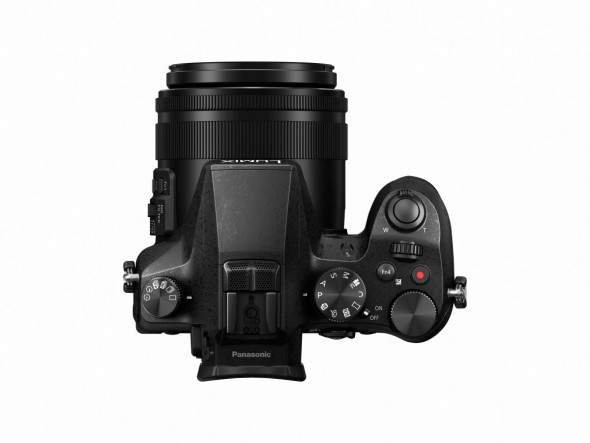 Panasonic proudly touts the FZ200's video recording capabilities as unprecedented in any other bridge camera. It is capable of unlimited 4K video recording, in Cinema 4K (4096 x 2160) at 24fps and QFHD 4K (3840 x 2160) at up to 30fps in MOV/MP4. It can also shoot Full HD video at an ultra-high bit-rate of 200 Mbps.
Panasonic provided lots more detail as to the camera's video recording capability, which is worth a read below:
"Users can freely choose from MOV, MP4, AVCHD Progressive and AVCHD at a variety of frame rates according to the usage. For professional users, the system frequency can be flexibly selected between 59.94Hz (23.98Hz) / 50.00Hz / 24.00Hz. The LUMIX FZ2000 is also capable of real-time image output to an external monitor via an optional micro HDMI cable simultaneously while recording video. In addition, for more unique video expression, the LUMIX FZ2000 comes with further professional features such as Dolly Zoom, VFR (Variable Frame Rate), Time Lapse and Stop Motion Animation."

"In further response to film production market demands, Panasonic offers an optional paid software upgrade for the LUMIX FZ2000 to comply with V-Log L video recording."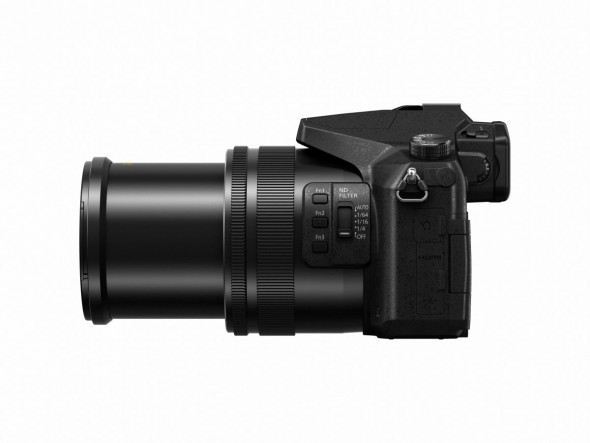 Elsewhere you've got plenty of features you'll recognise from the other Panasonic releases – the 20MP Live MOS sensor with noise-reduction features; high-speed AF, with high-speed (12fps) burst shooting to match; 4K Photo modes; Post Focus and Focus Stacking modes.