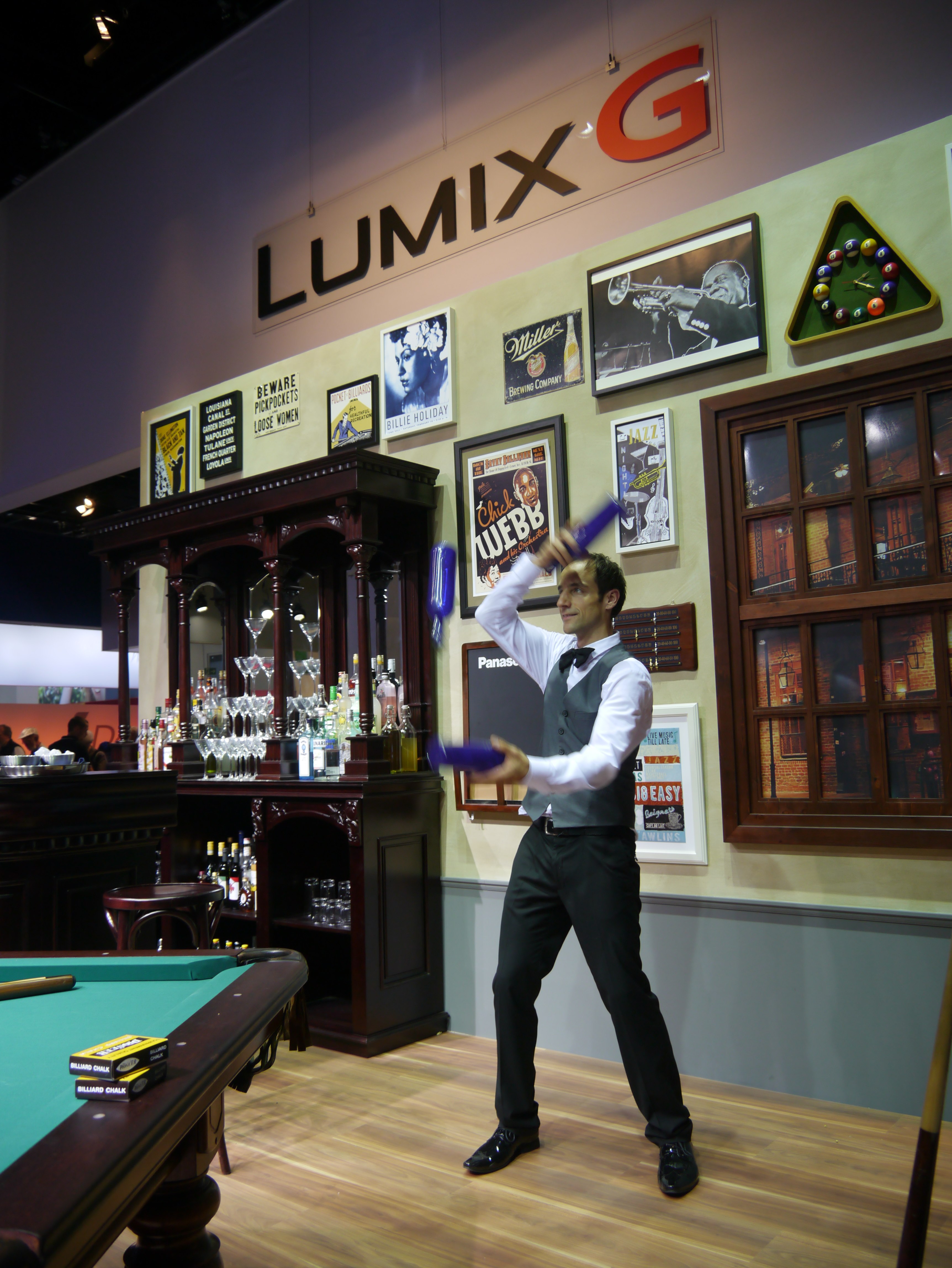 On Monday this week, Panasonic announced the launch of their latest G-series compact system camera, the LUMIX GH3, which boasts the best photo quality from their mirrorless range yet with a whole host of pro features.I had the opportunity to check it out at Photokina...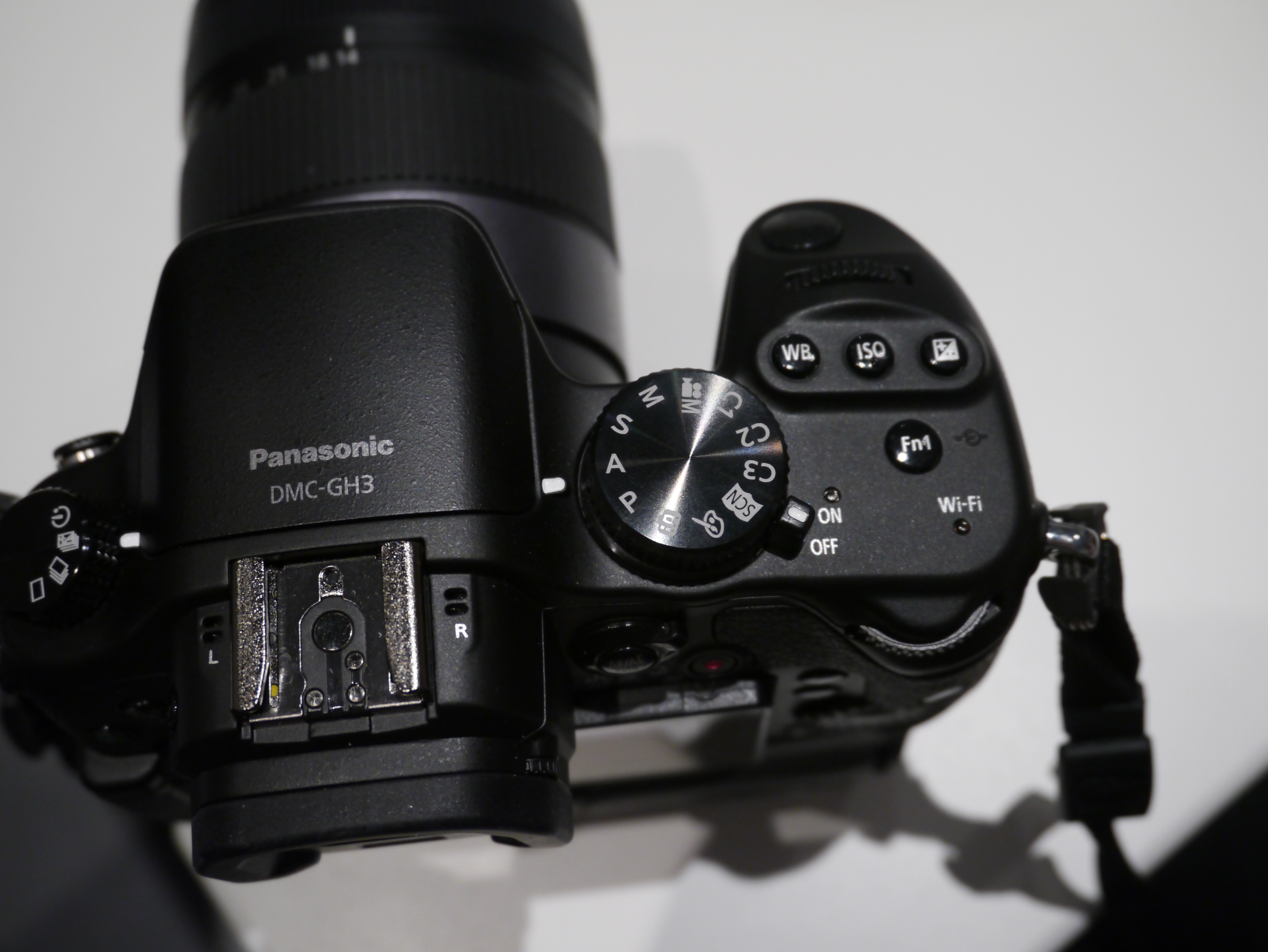 Don't be fooled by the 'compact system camera' categorisation of this camera, Panasonic are dubbing this a DSLM, which gives a better indication of what to really expect from it. When holding the GH3 it does feel decidedly like a DSLR and the magnesium alloy frame (the first on a LUMIX G-series camera) makes it feel robust and sturdy in your hand. I had the opportunity to see and shoot with the battery grip attached, which allows you to shoot up to 1,000 shots while using the electronic viewfinder. The GH3 is weather-sealed too, so it's splash and dust-proof which makes it ideal for outdoor photographers.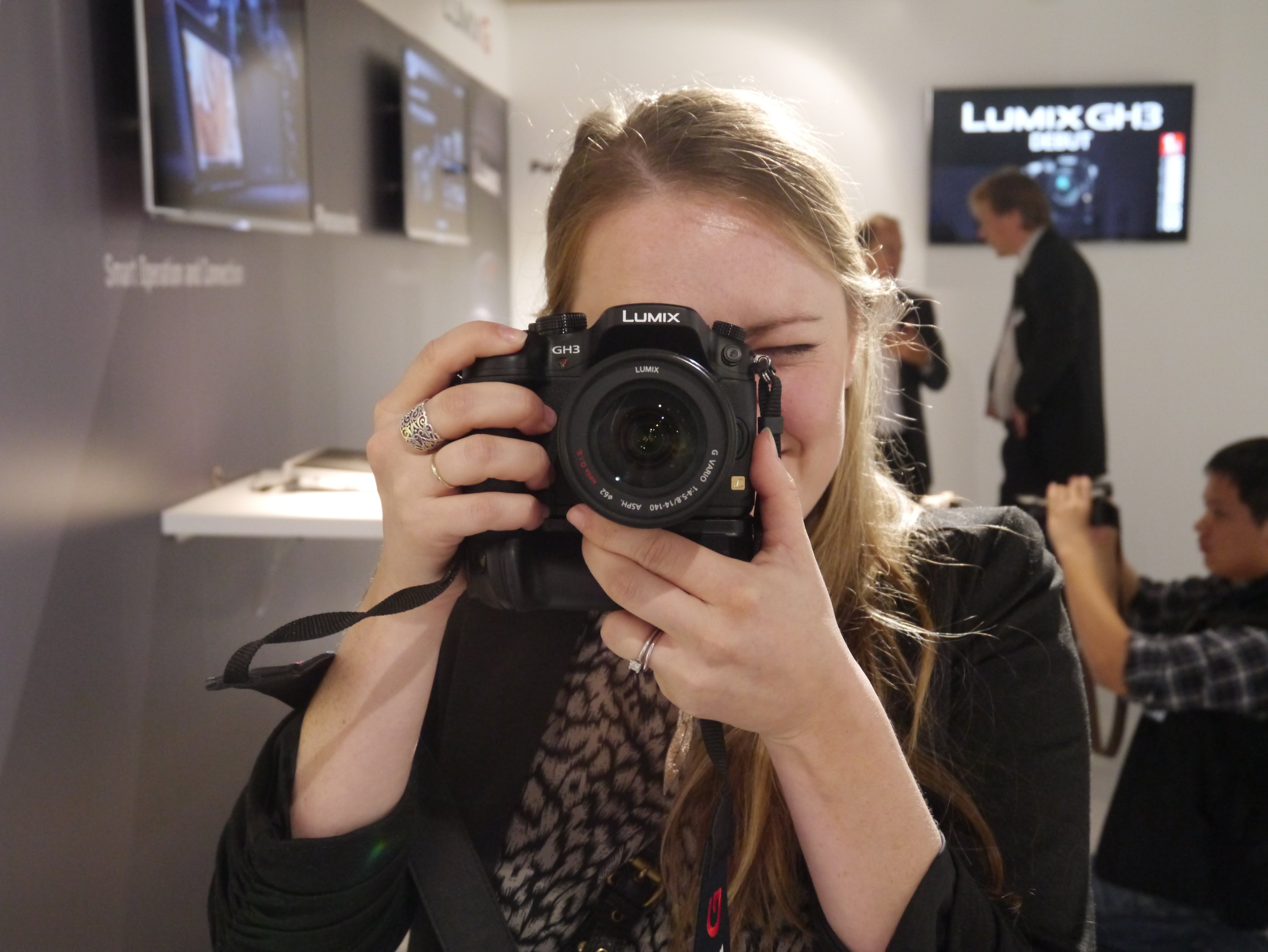 Lets take a quick look at a few of the headline specs...
Key Specs of the LUMIX GH3
16.05 megapixel Digital Live MOS sensor
A standard ISO range of 200-12800, extendable up to 25600 and to as low as ISO 125
Shoots up to 20 frames per second
Newly designed low-pass filter to reduce moire
Full HD 1080p movie capability (at 60p & 50p)
Single SD card slot
Dimensions: 132.9 x 93.4 x 82mm
Weight: 470g
As with most of the new camera launches we're seeing these days, the GH3 has a range of creative shooting modes and features, including a multiple exposure function and HDR. The focus speed was noticeably quick, especially considering this was a pre-production unit. The Live View Finder provides 100% coverage and is also really speedy to use, with high contrast and a bright view of the scene before you.
Panasonic really emphasised the GH3's incredible video functionality, in particular the ability to shoot at a TV-standard rate of 50 mbps and in MP4, MOV and AVCHD formats. There's also a range of other features for keen videographers, including time code syncing, microphone and headphone input and video output via HDMI.
The LUMIX GH3 joins the ever-increasing list of new cameras shown at Photokina that boast built-in Wi-Fi functionality, giving photographers the ability to control an impressive range of functions on the camera via a smart device, including ISO adjustment, aperture, shutter speed, exposure compensation, white balance, movie recording, creative modes and focus.
All in all, the GH3 is a serious piece of kit for keen hobbyists and professionals alike. I'm looking forward to getting my hands on a final model once they're available in November.
Going pro
As part of their marketing campaign for the GH3, Panasonic handed the camera over to a handful of professional non-Panasonic-shooting photographers from a range of backgrounds and they exhibited their truly stunning results on their stand at Photokina.
National Geographic photographer Ira Block was one of the professionals chosen to test and shoot with the GH3, which he took to Utah in the United States. I really recommend reading his write-up of the experience over on his blog if you're interested.
Daniel Berehulak is a Getty Images photojournalist based in India, which is where he shot and tested the latest G-series camera. You can find a full gallery of his inspiring work with the GH3 on the Panasonic website here.
2 New Lenses Planned
Panasonic also announced at Photokina that they're developing and plan to release two new Lumix G-series Micro Four Thirds lenses in 2013-2014, which they had on display at their stand: the 42.5mm f/1.2 and 150mm f/2.8 - looking forward to hearing more about these in due course!